---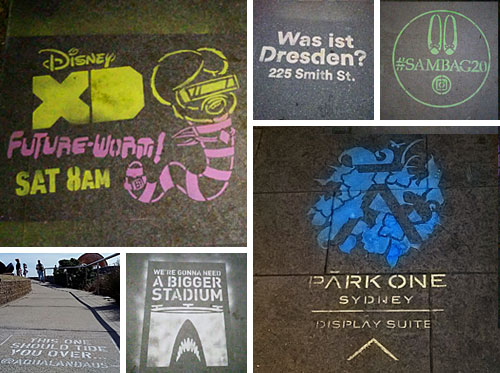 Need a few seconds of someone's time? Chalk Stencils are cheeky by nature and are ideal for branding or short messages.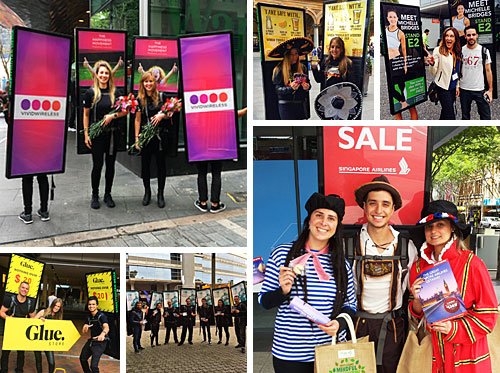 Want to target high traffic areas and hubs where other sort of media might not be available? Human Billboards have a strong and immediate impact and avoid conventional methods of getting your message out there.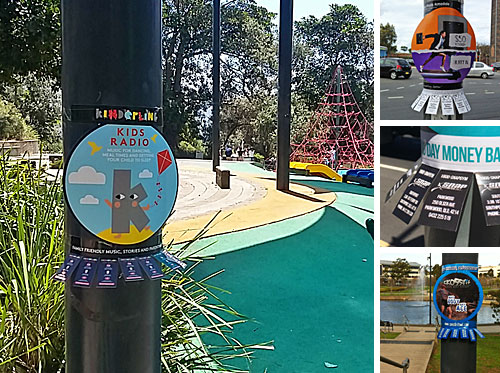 Our unique full colour die cuts are created to stand out from the average Tear-Off Poster. The semi-rigid, satin board means your message looks professional.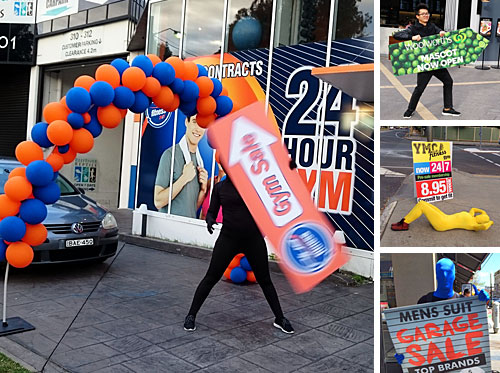 Armed with an iPod and their favourite tunes, our Sign Wavers really break their frame. Our teams are charged with the task of entertaining people.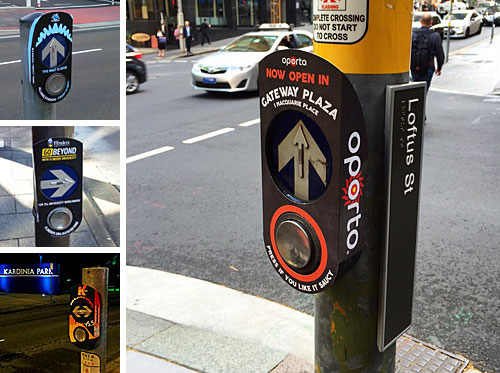 Cheeky and cool, Pedestrian Buzzer Wraps surprise people. They are perfect for long-engagement messages, while people wait at the lights.
We can provide staff for just about any occasion, at any time of the day or night. You can target a local area or an event.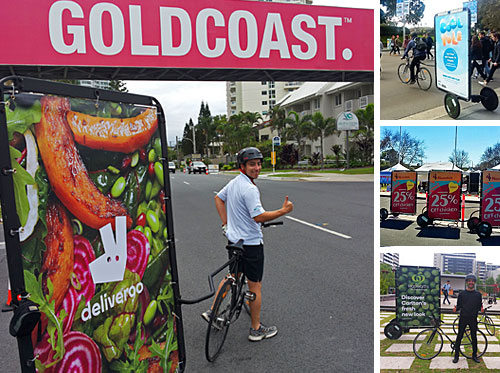 Go Green! Your moving message attracts the eye and people can engage the riders, who are briefed with your message.
THE DIFFERENCES BETWEEN
CHALK STENCILS &
WATER PRESSURE STENCILS

BIGGER, BETTER
BIKE BILLBOARDS
WHY DID I GET THIS?
You have received this email because you are either a client of Streetfighter Media or may have an interest in our services. We are likely to send between 6-12 emails per year. If you do not wish to receive them, simply reply or unsubscribe at the bottom of this email.
Services may change without notice.