---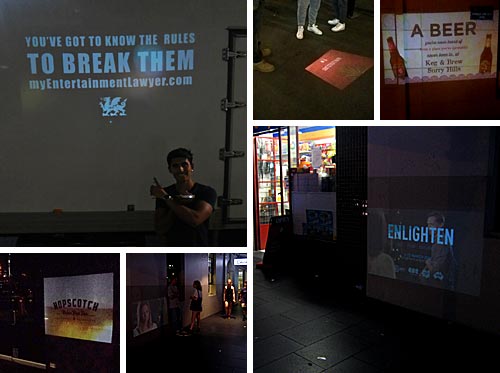 Footage + Photos + Sound + We can offer Production. Mini Projections can move locations to target several areas in one evening or follow a crowd.
Venue-based, Beer Coasters are distributed across our networks. Rain, hail or shine, these transcend seasons, weather and day-to-night.
These play Video + Photos + Sound. They work in daylight and look even better in the dark. Briefed team members can hand out information and answer questions. Capitalise on the commute home, regardless of an early sundown.

Did you know it rains less in winter?? (Not you Melbourne, sorry.) This makes it perfect for Chalk Stencils; a temporary form of media that lasts up to about a week.

Use these for when you really want your message read by people who may otherwise ignore it. It gets put in people's hands.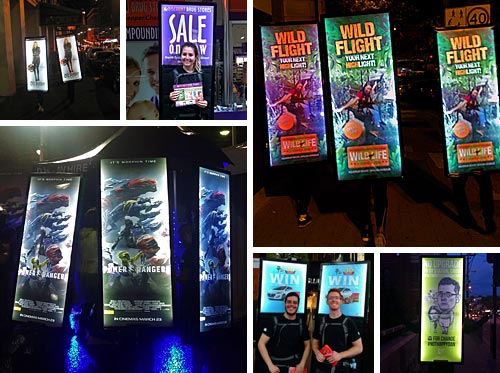 Light Up > Attract Attention > Connect with People. In quiet or busy areas, they are so hard to ignore. Team members are briefed with the demographic and campaign for every shift.

WHY DID I GET THIS?
You have received this email because you are either a client of Streetfighter Media or may have an interest in our services. We are likely to send between 6-12 emails per year. If you do not wish to receive them, simply reply or unsubscribe at the bottom of this email.
Services may change without notice.