Human Billboards
Category: Public Space
VIDEO: Human Billboards vs. Brand Ambassadors
VIDEO: Getting the Most Out of your Human Billboards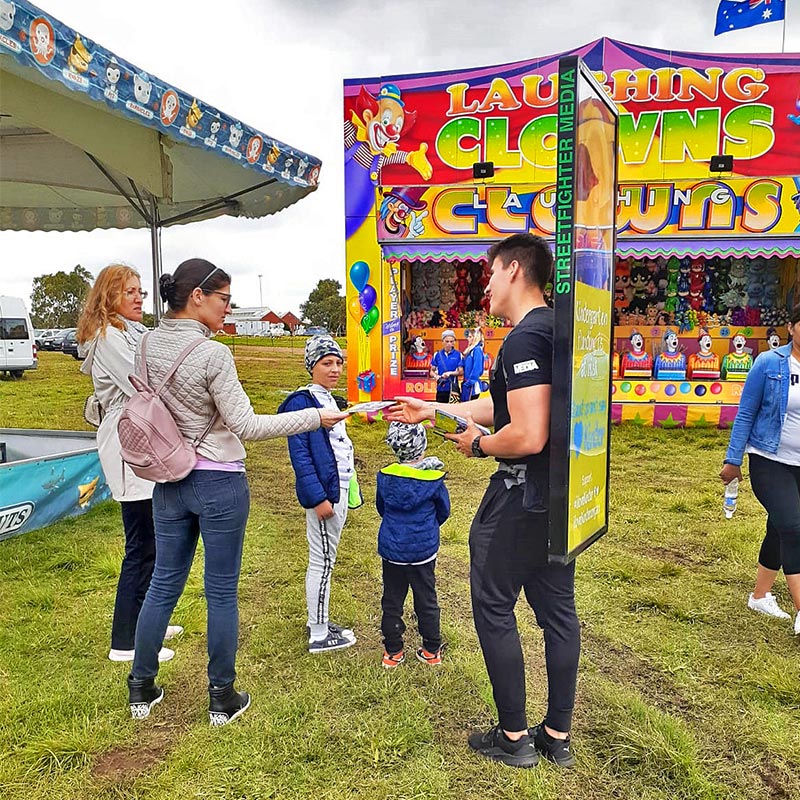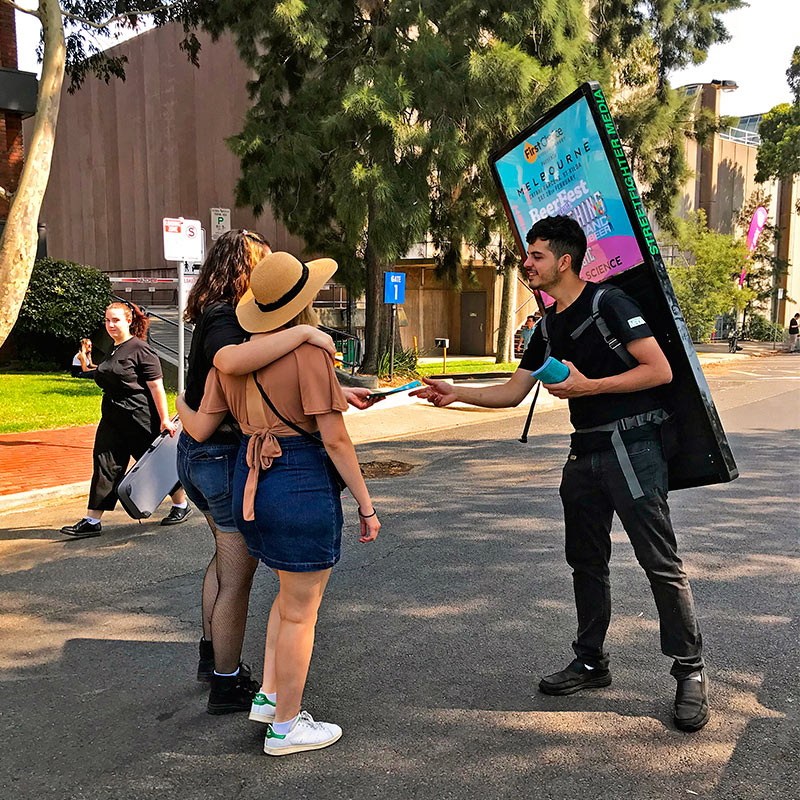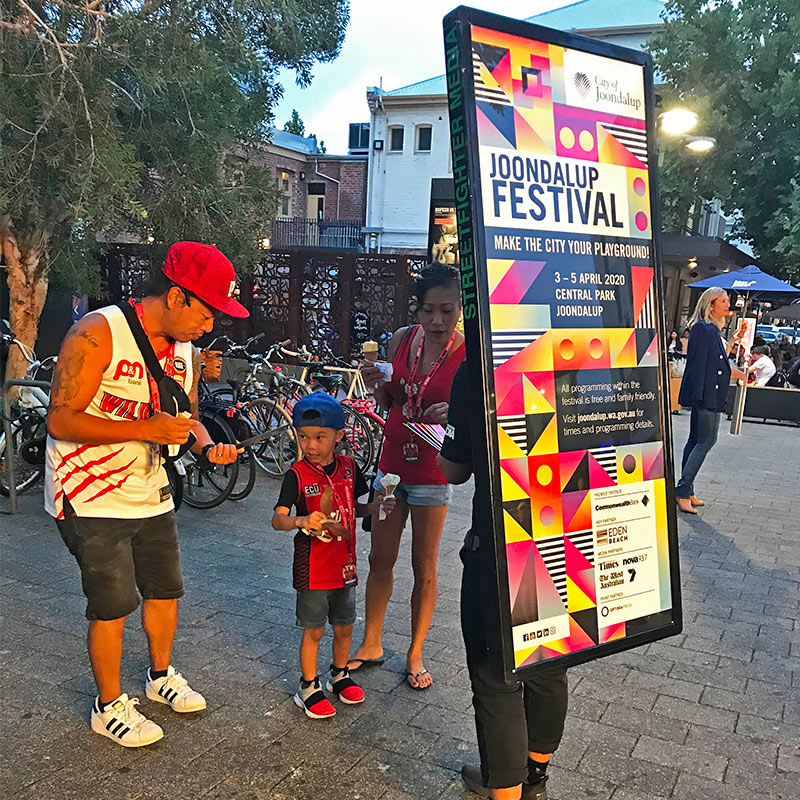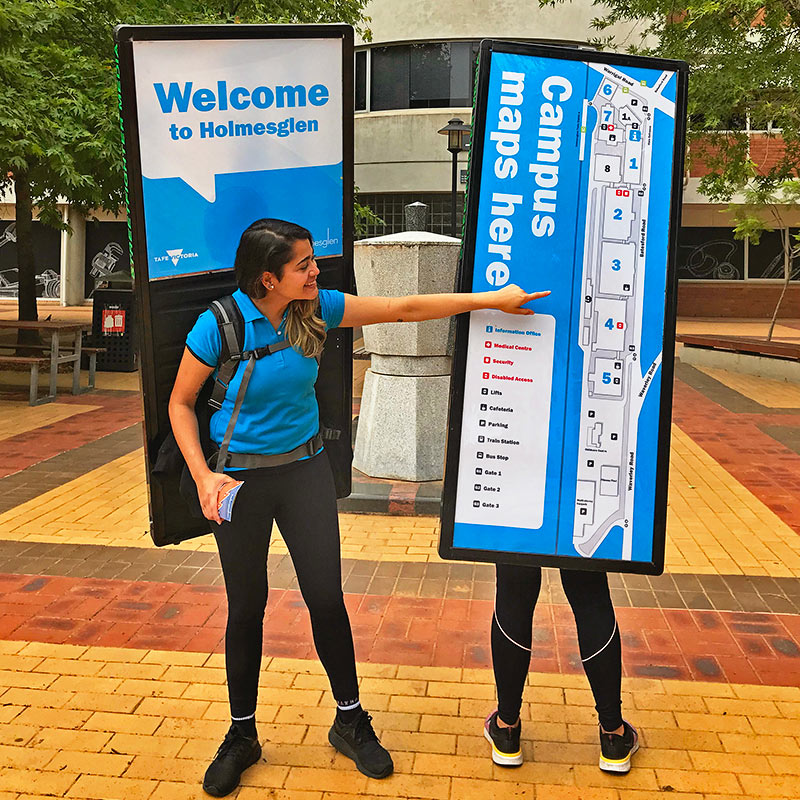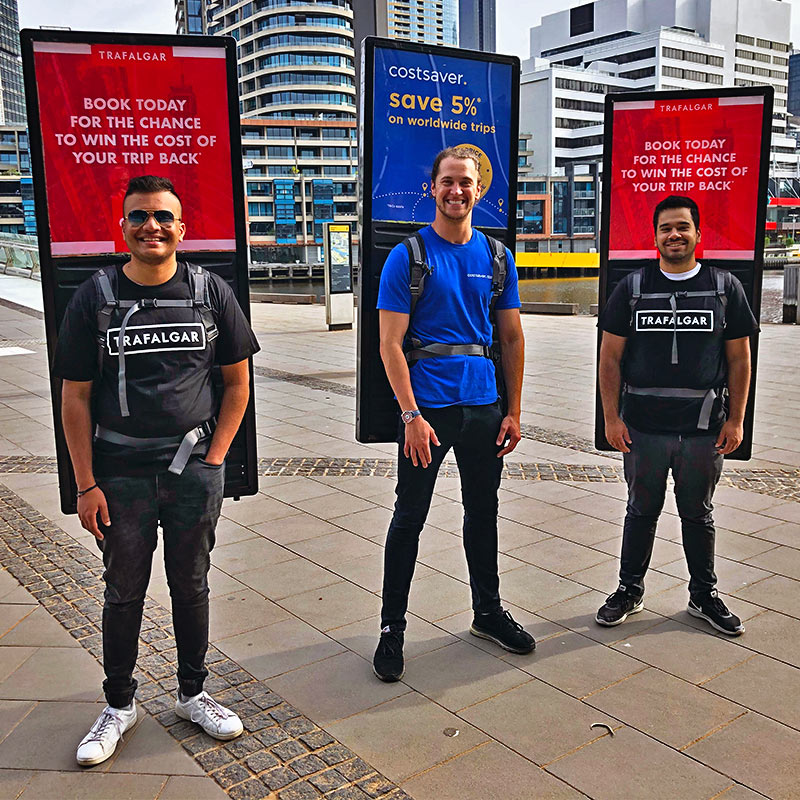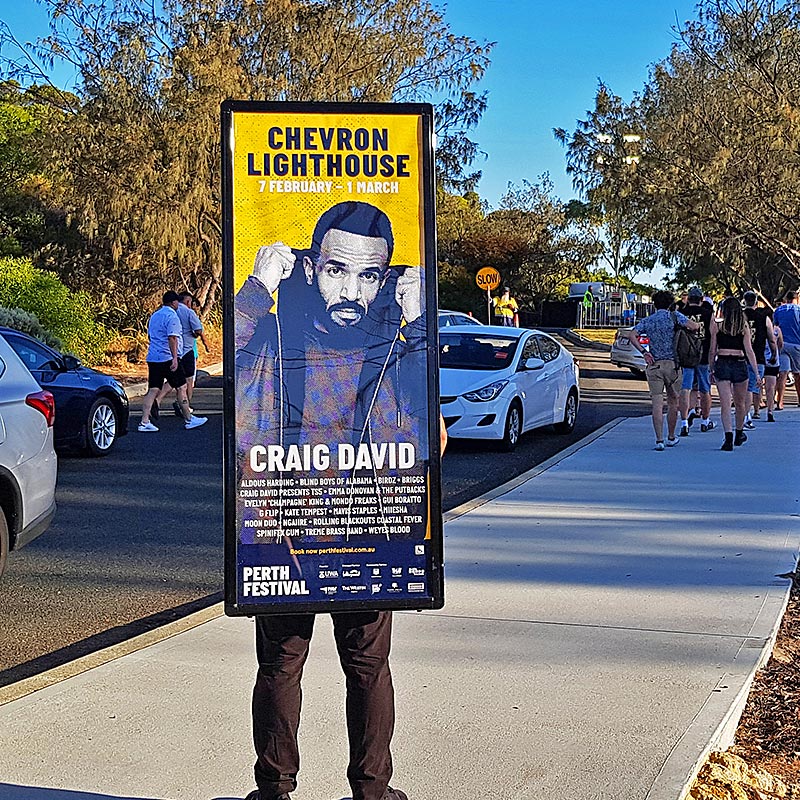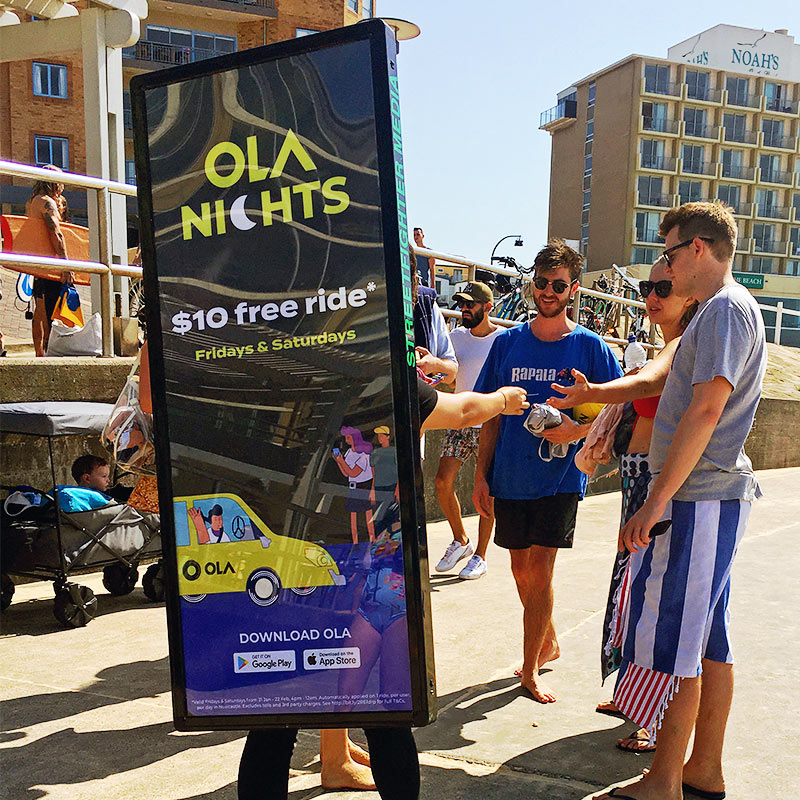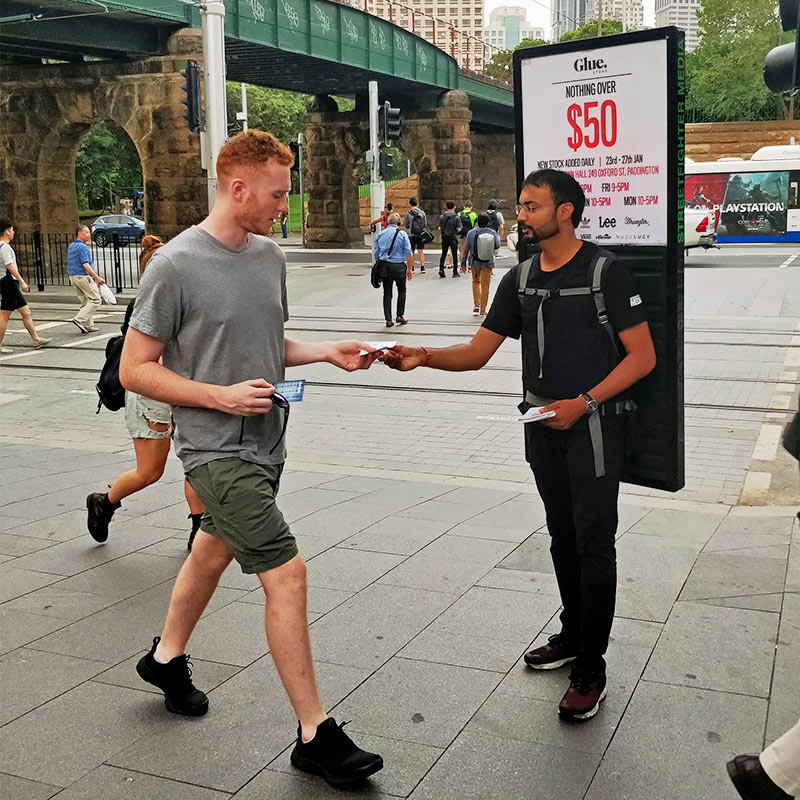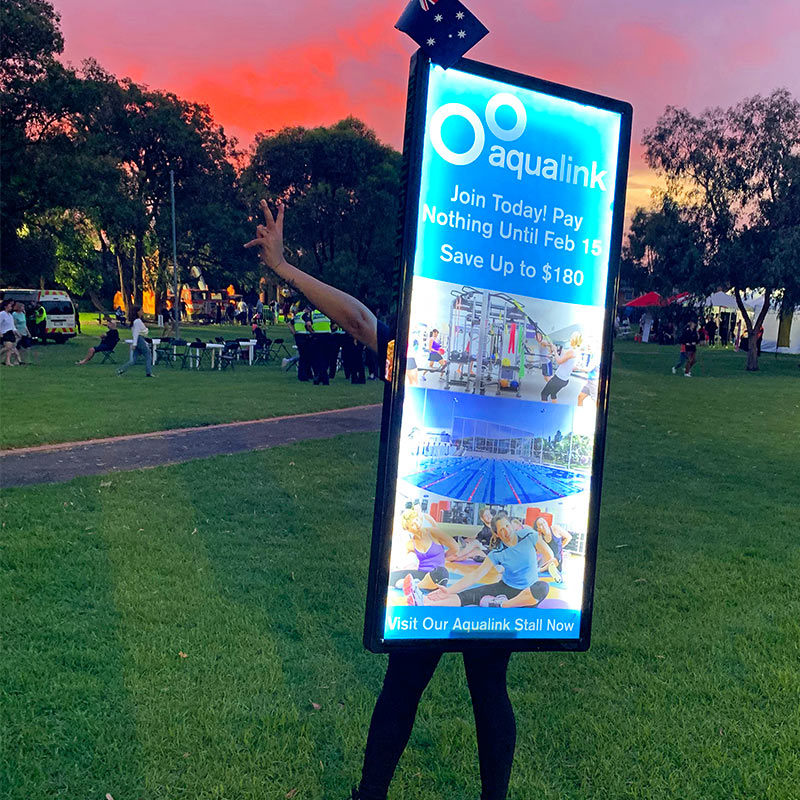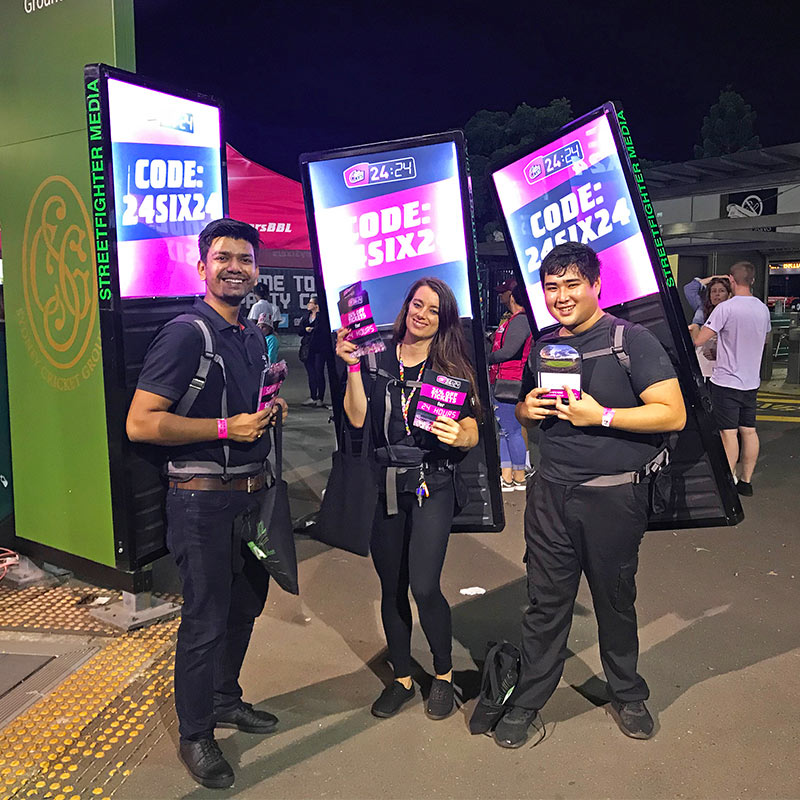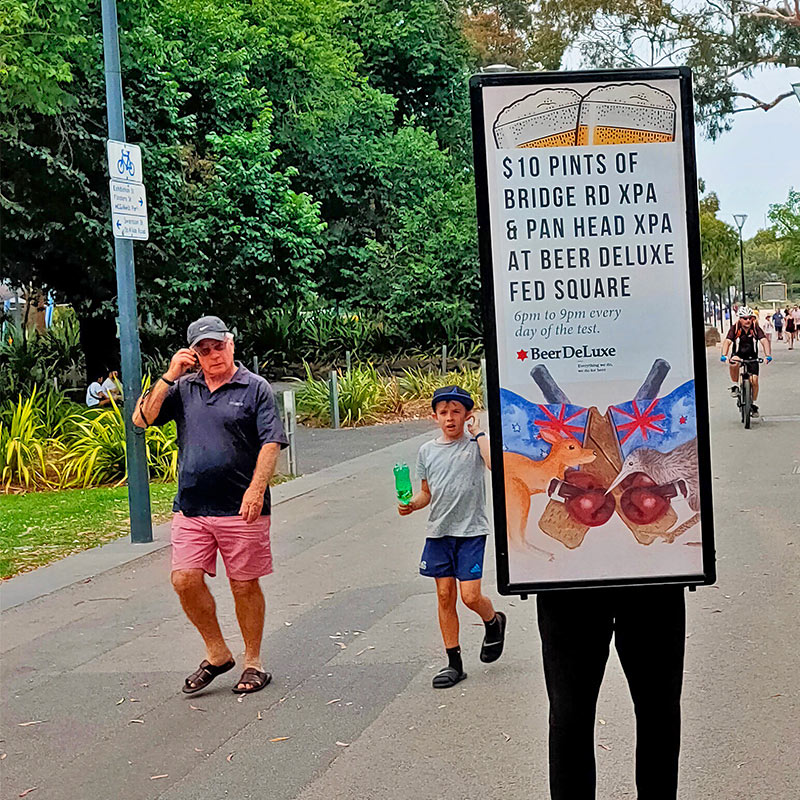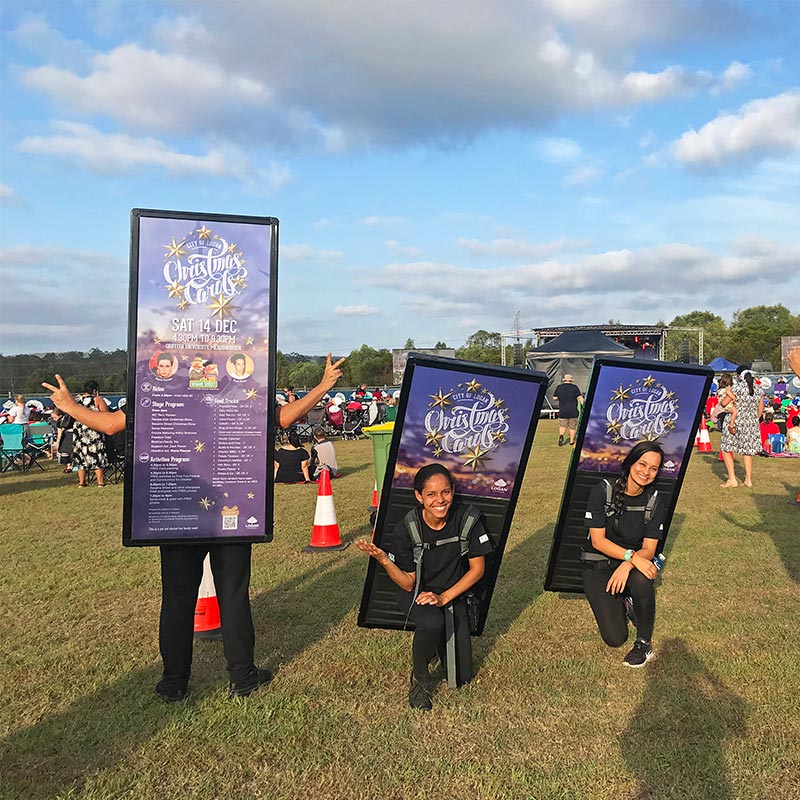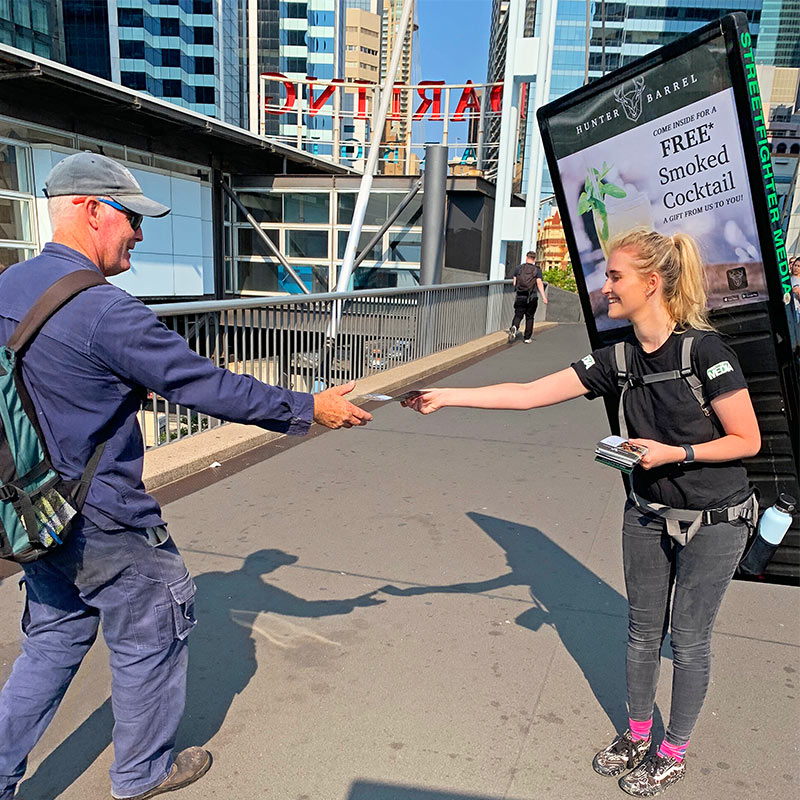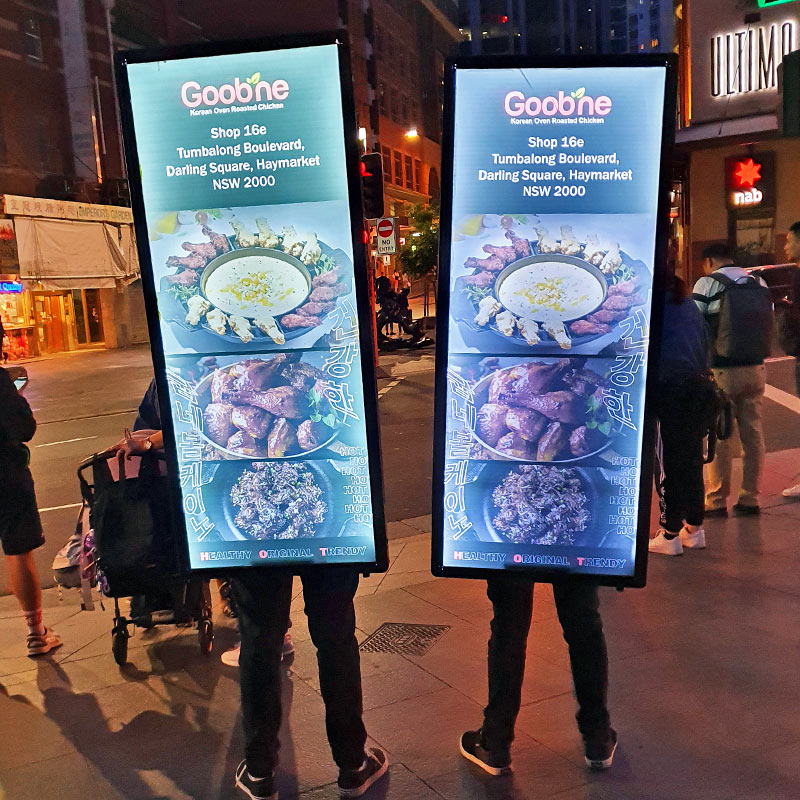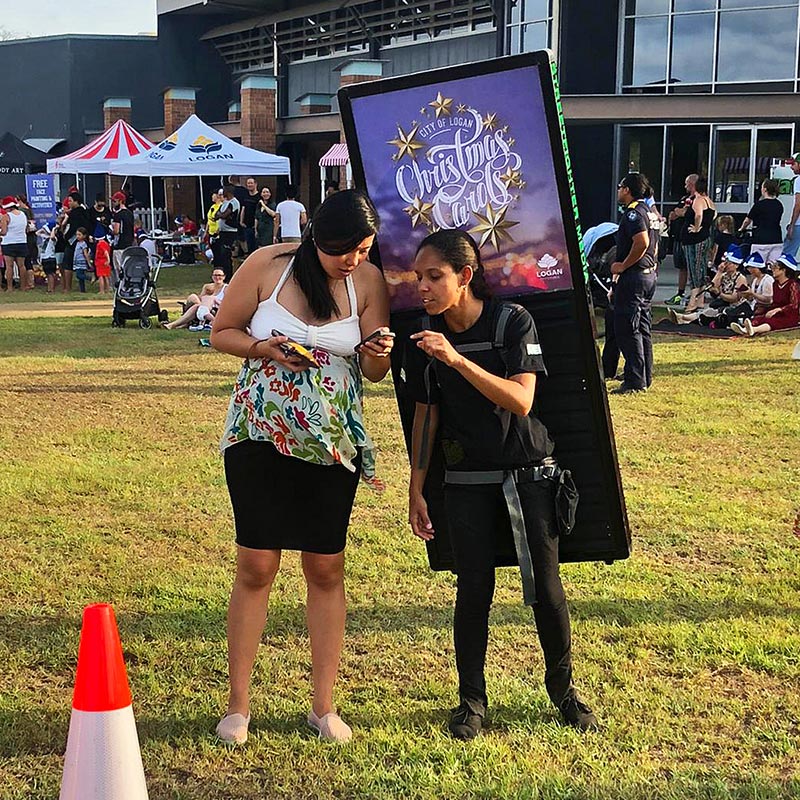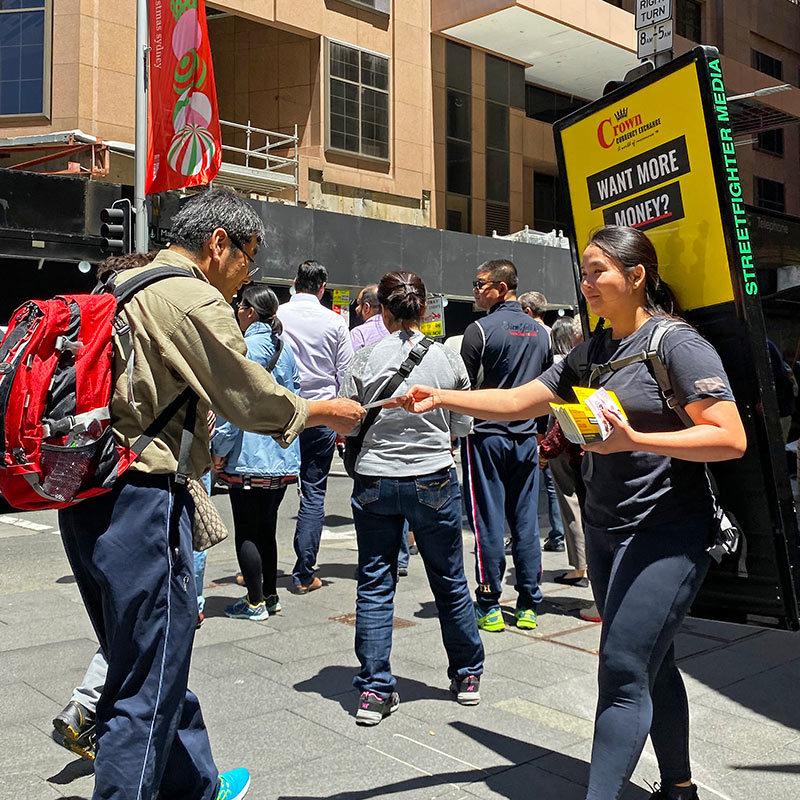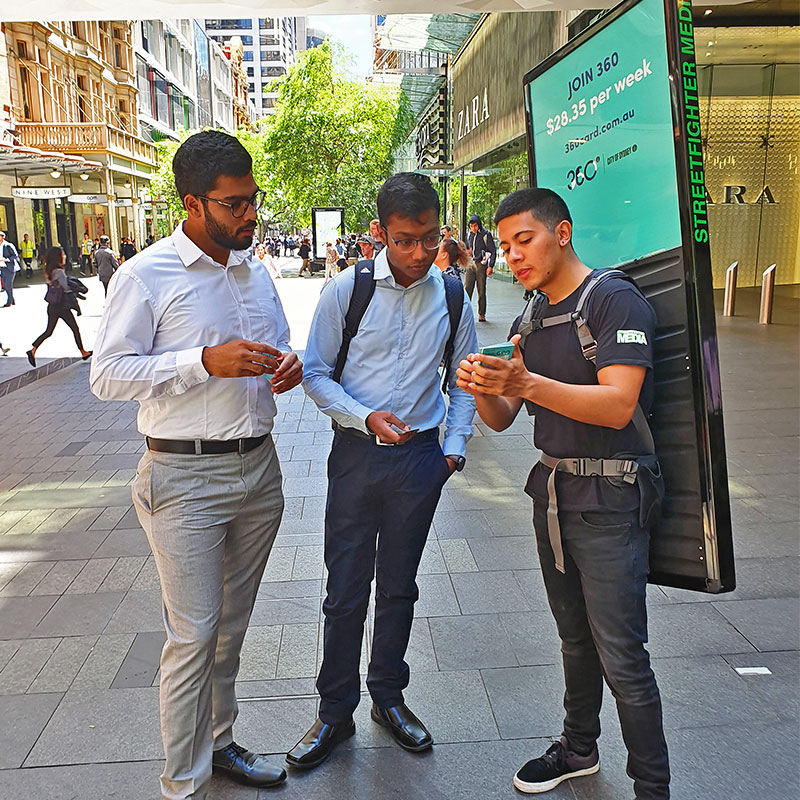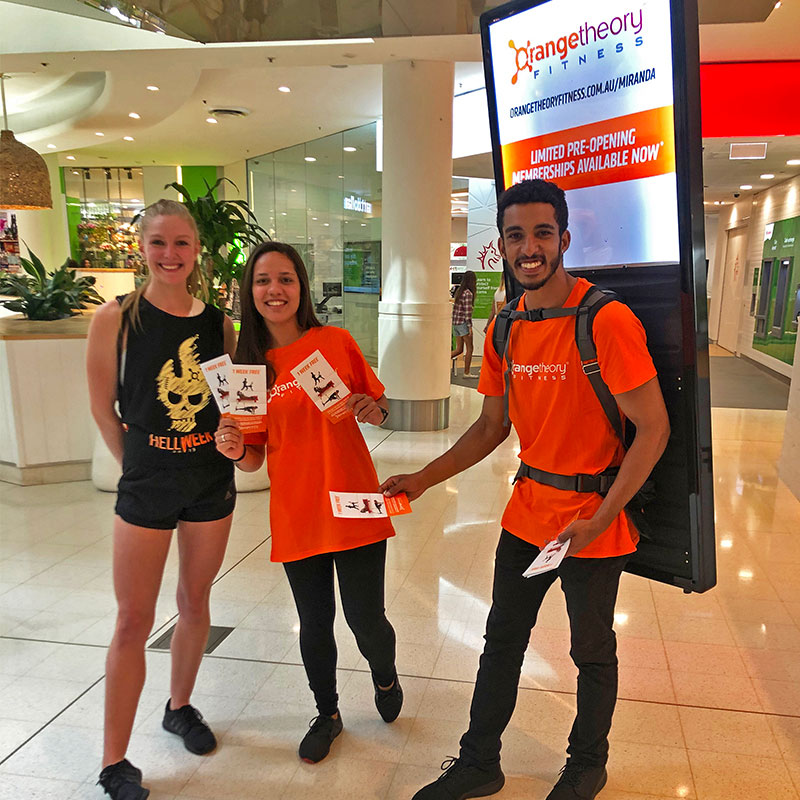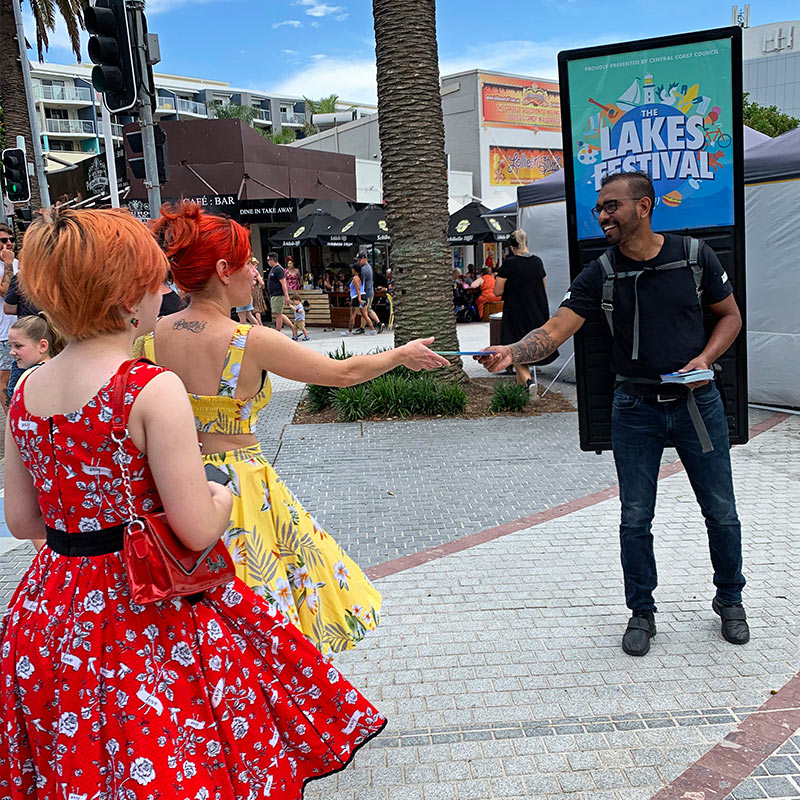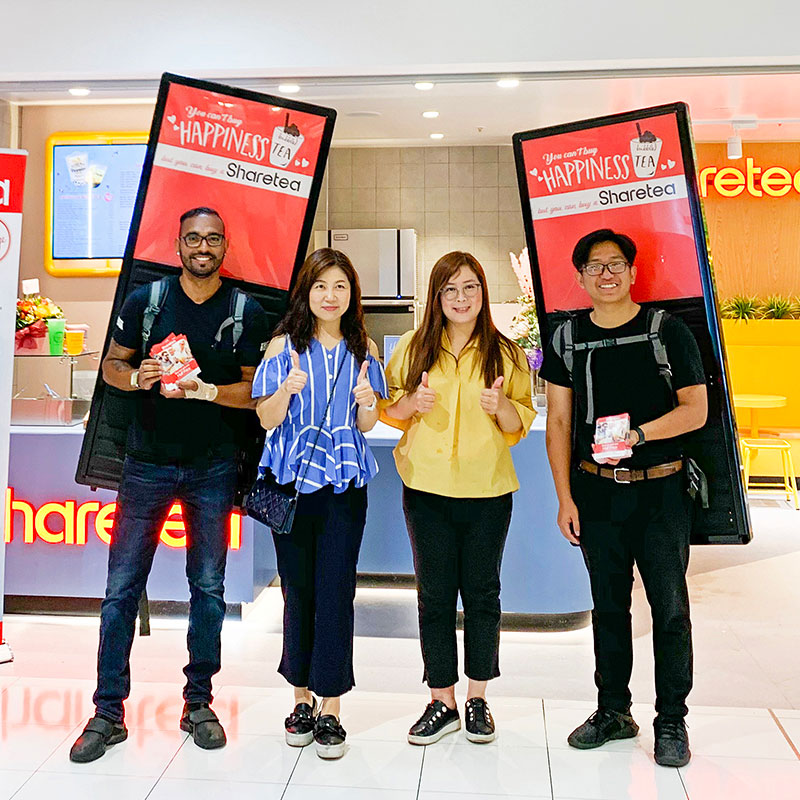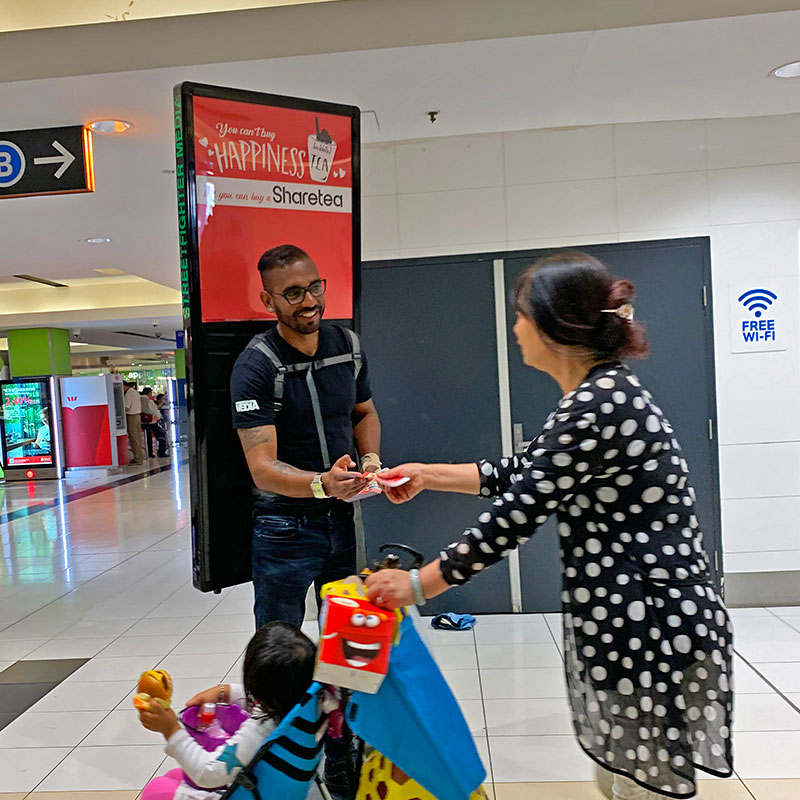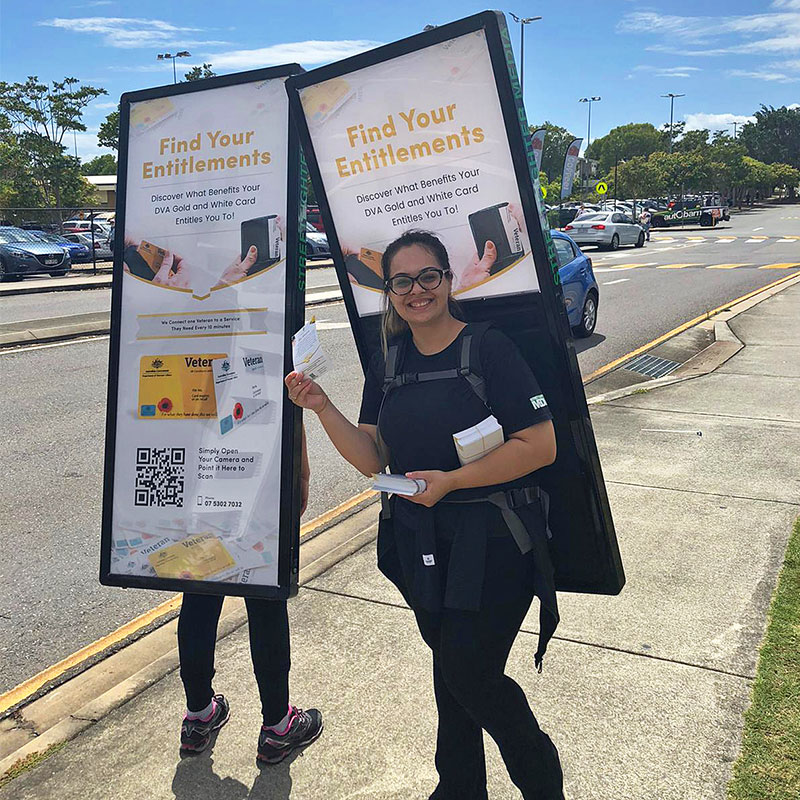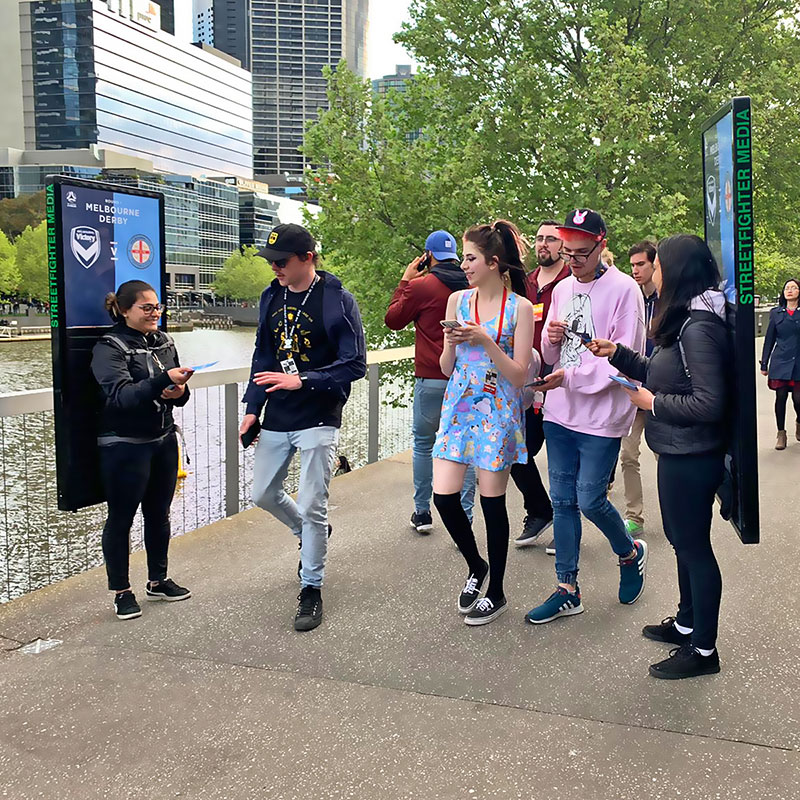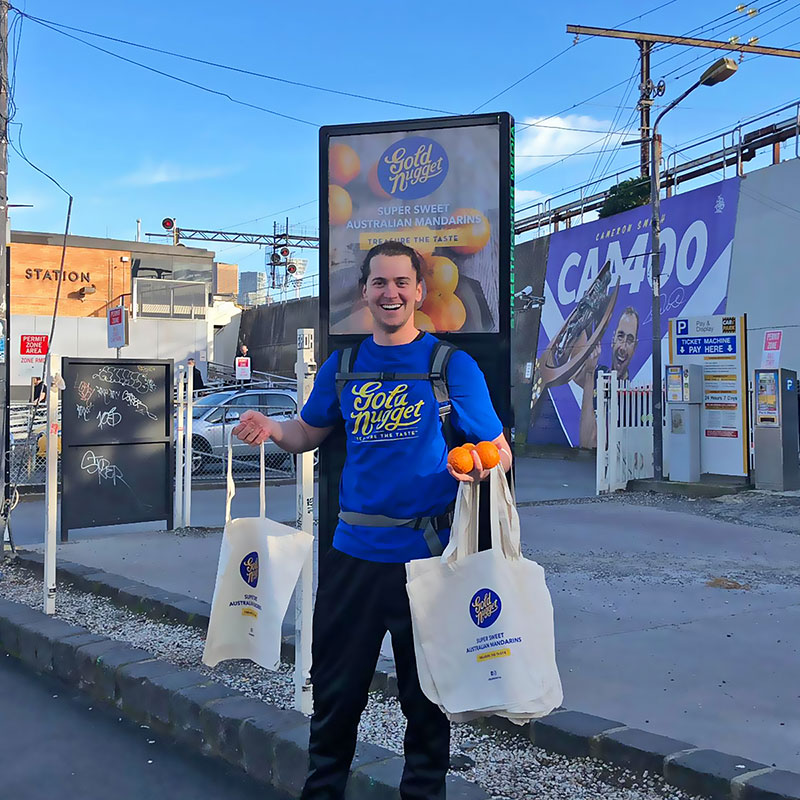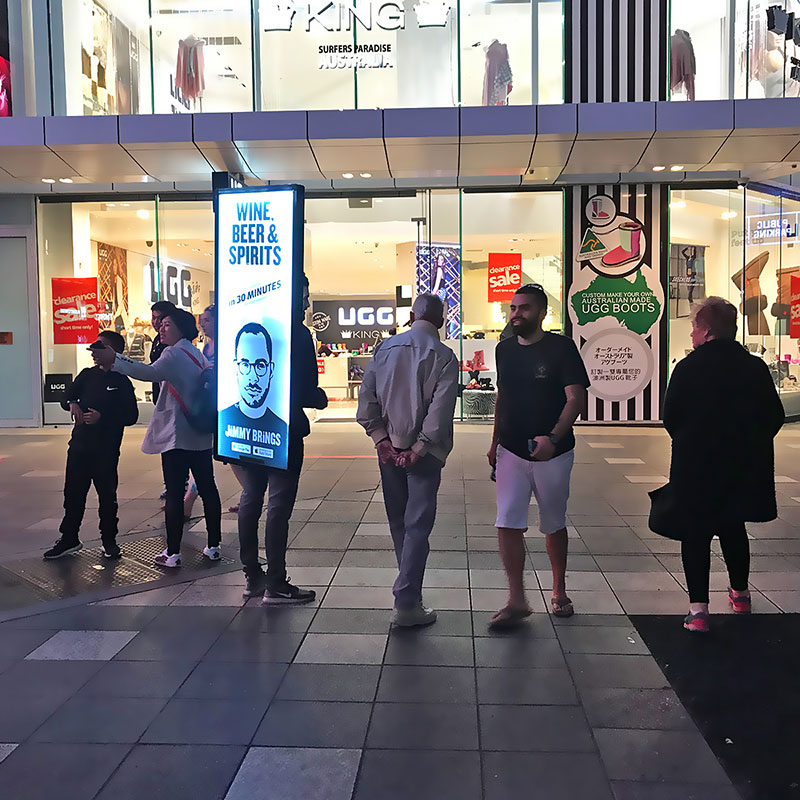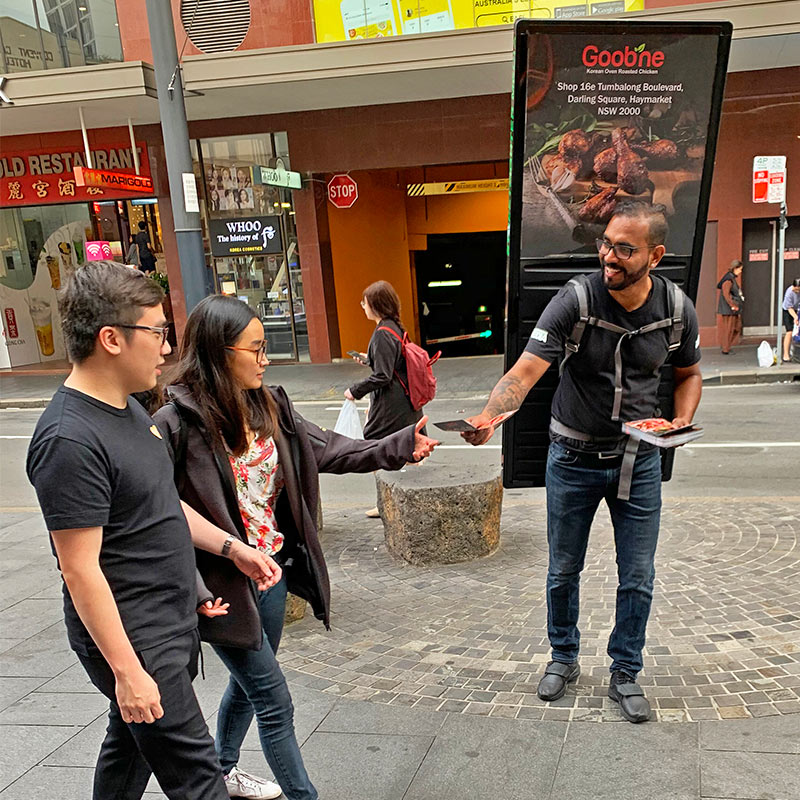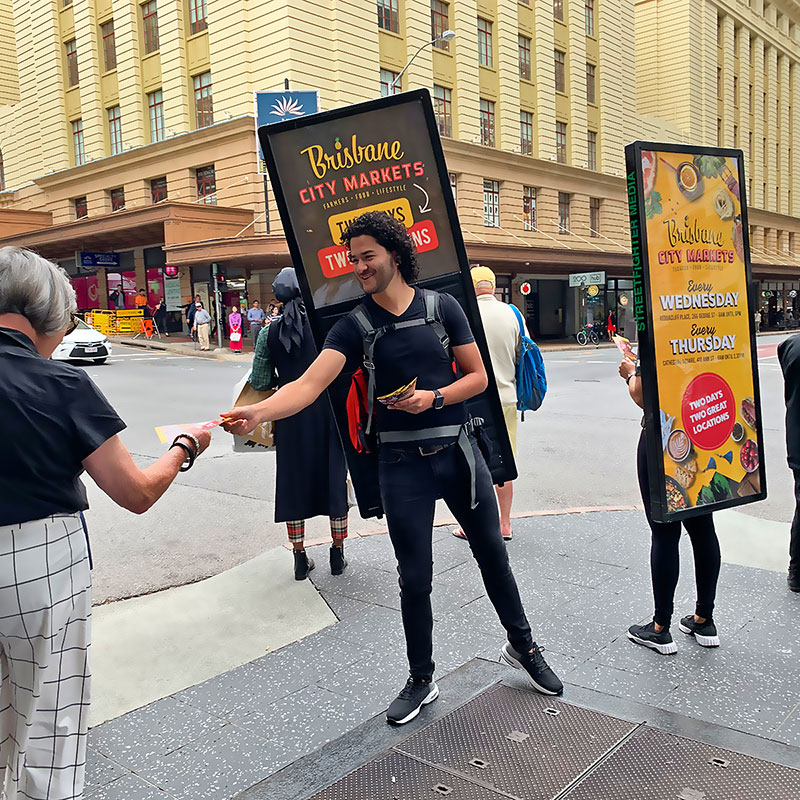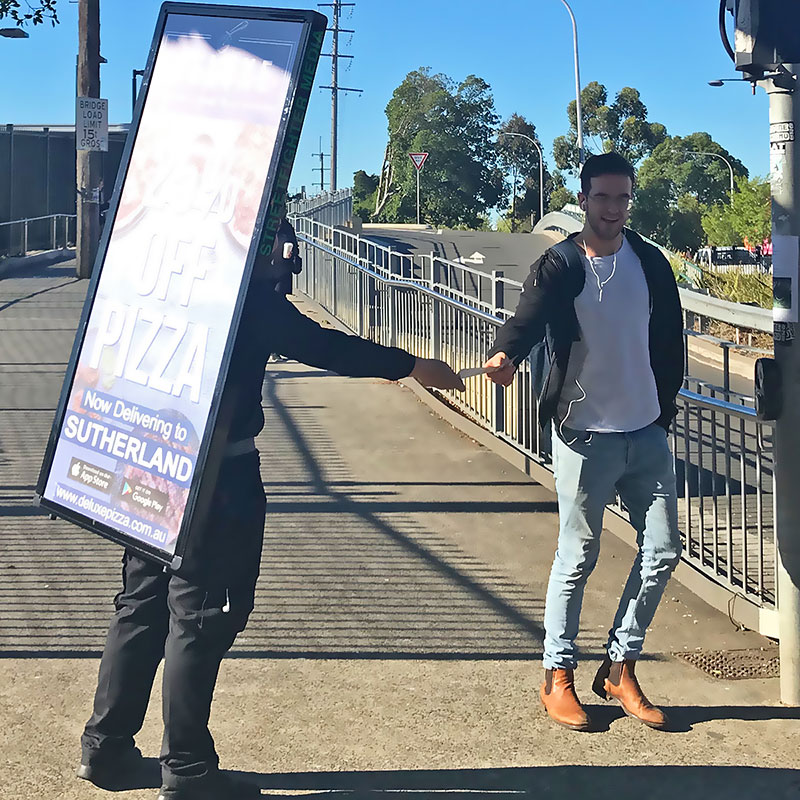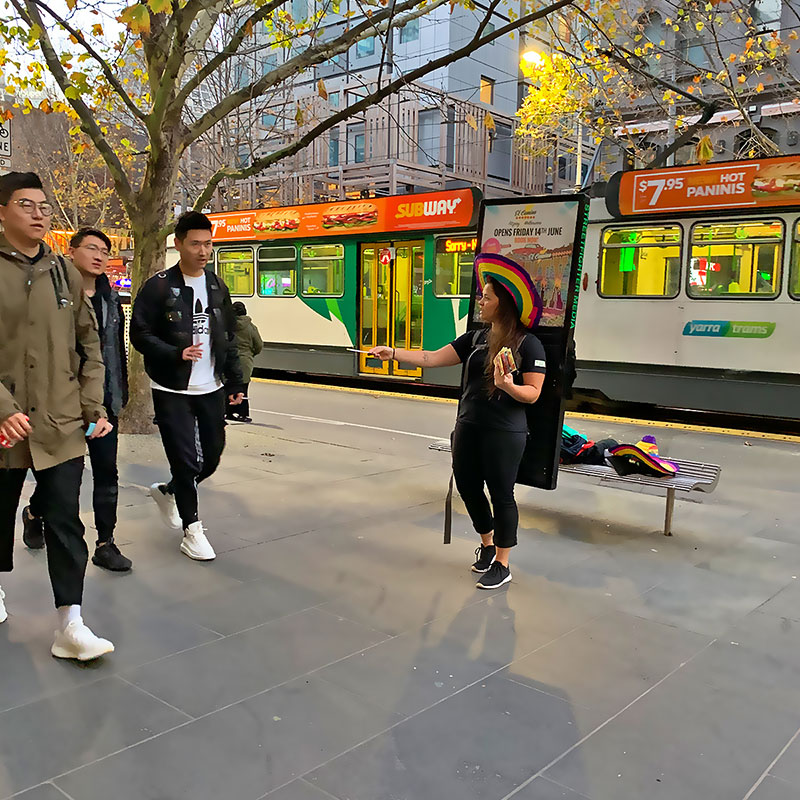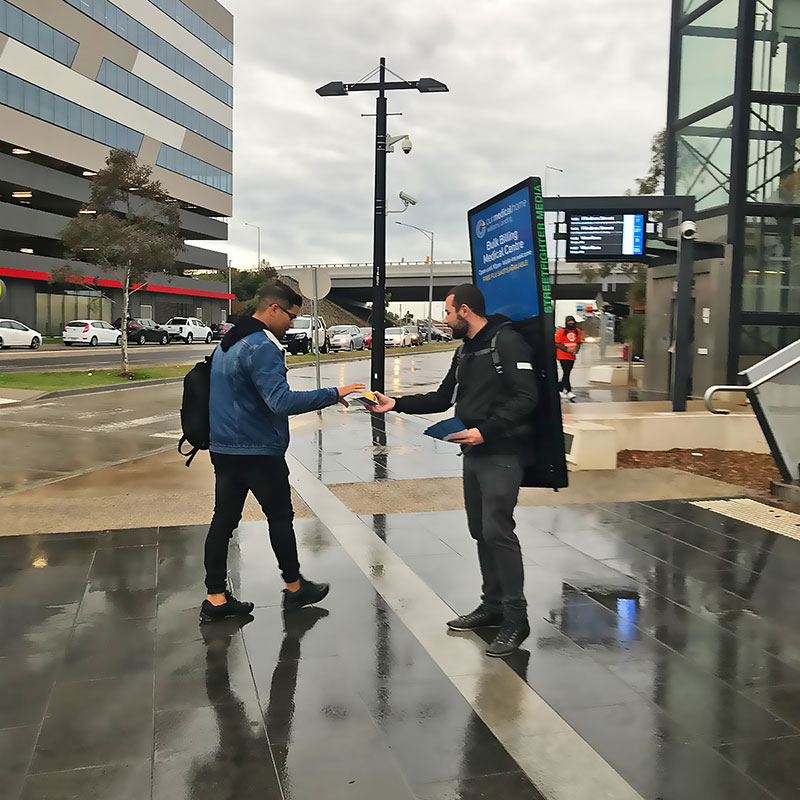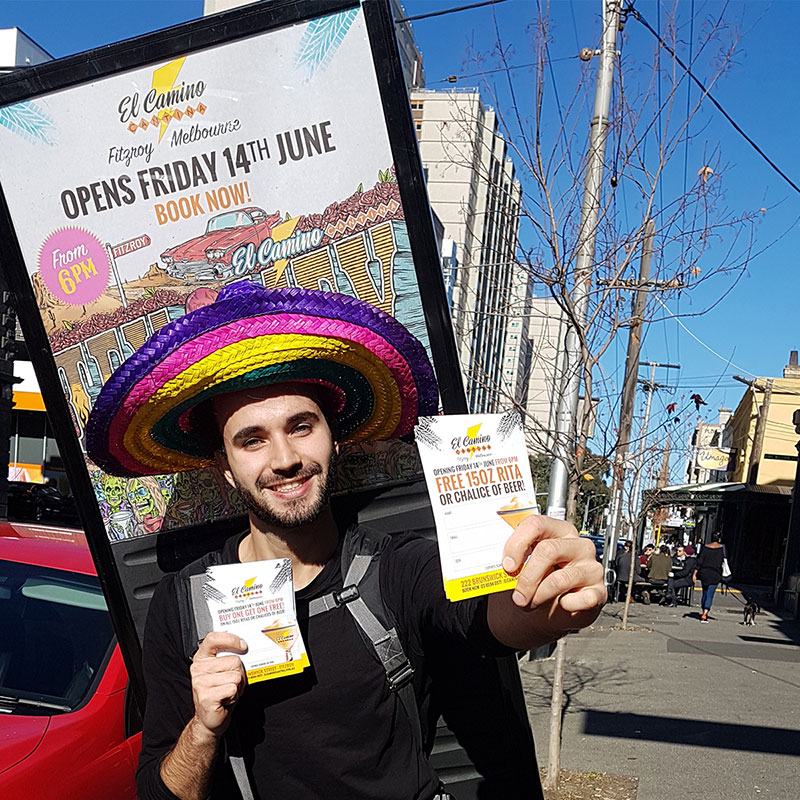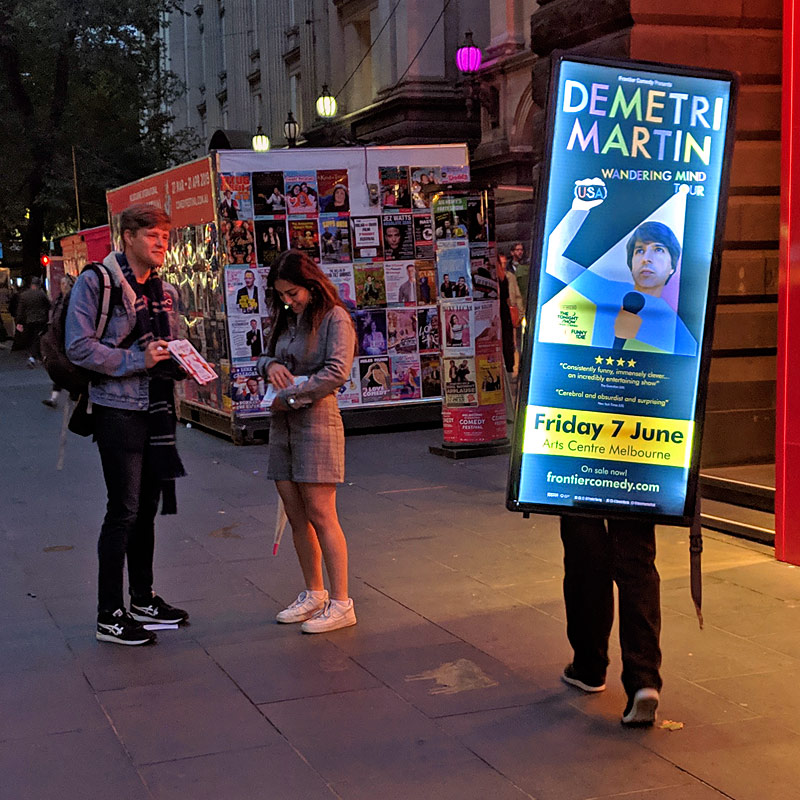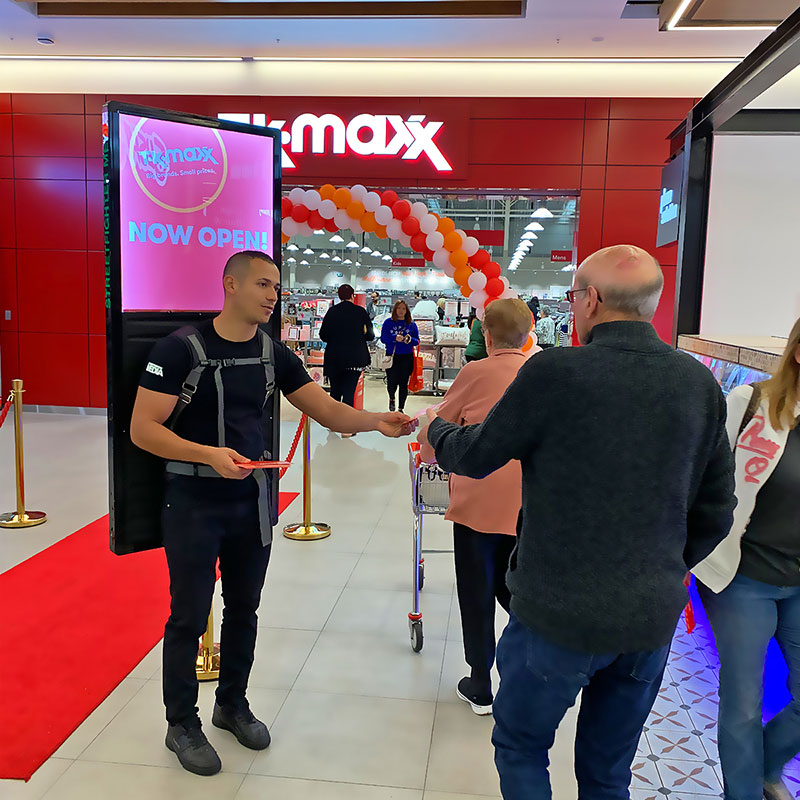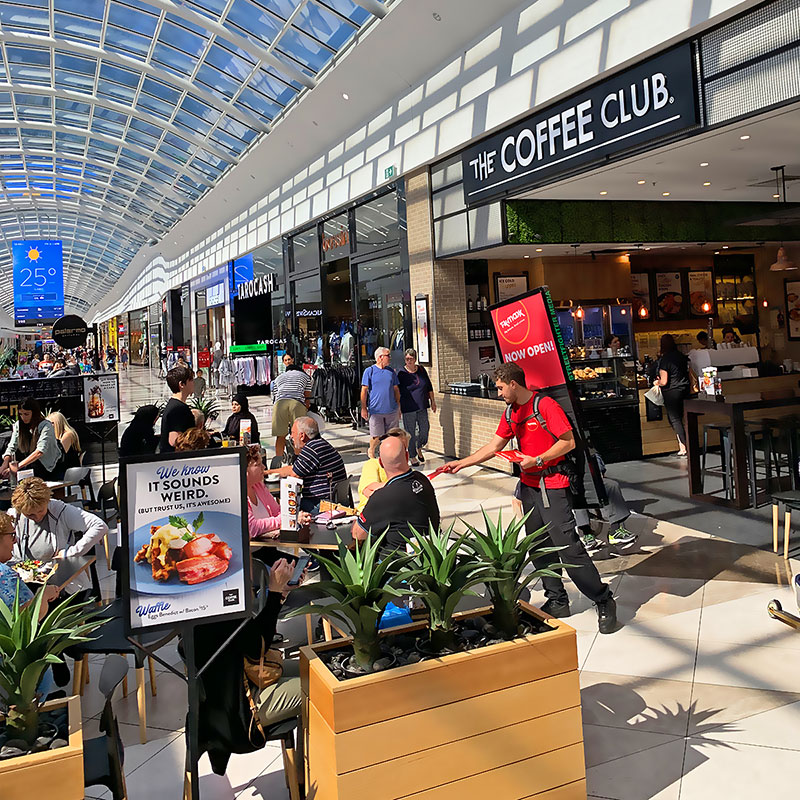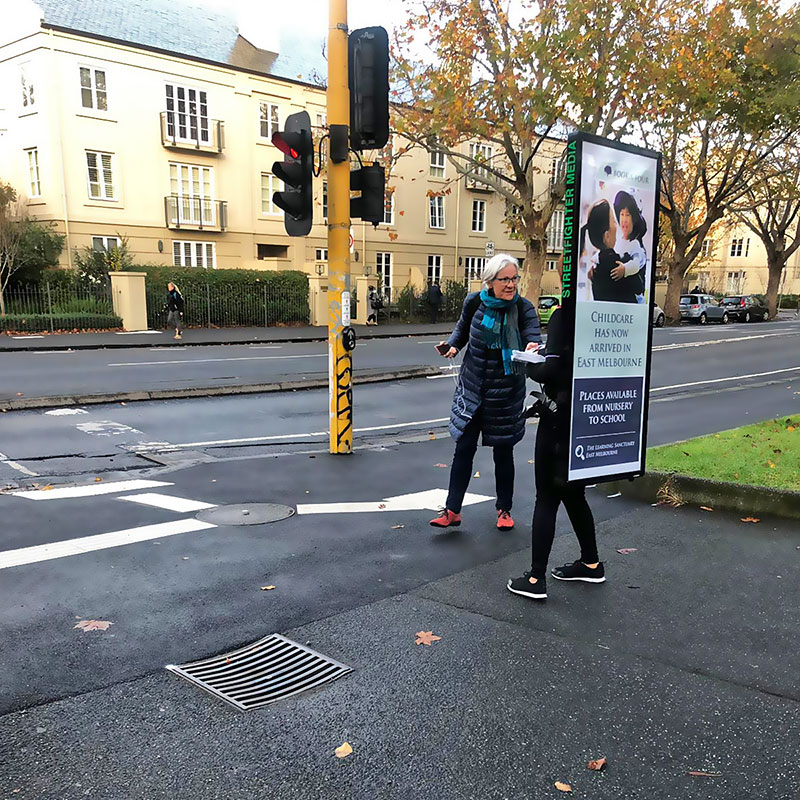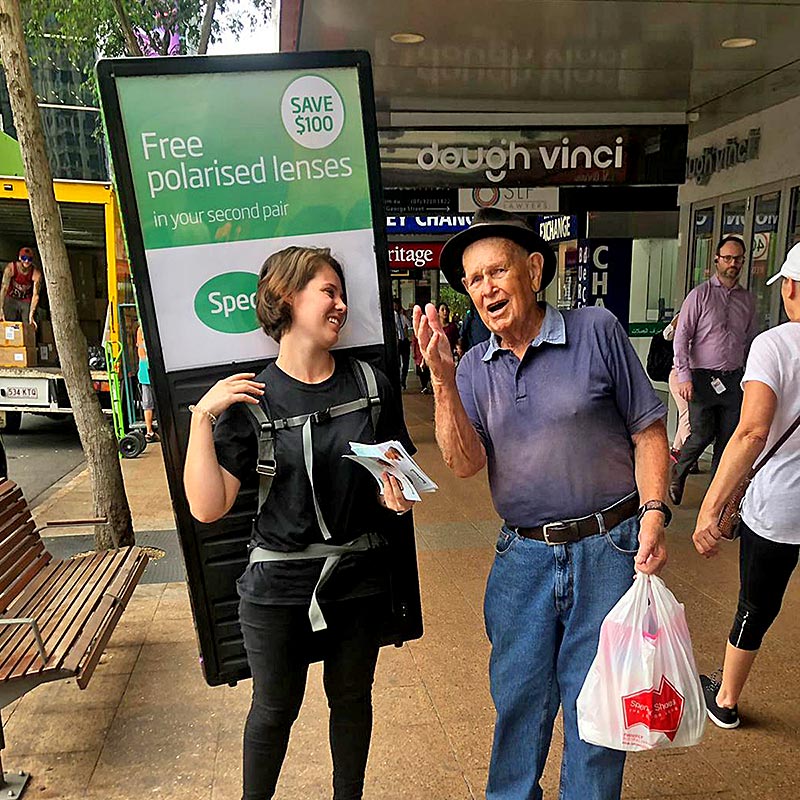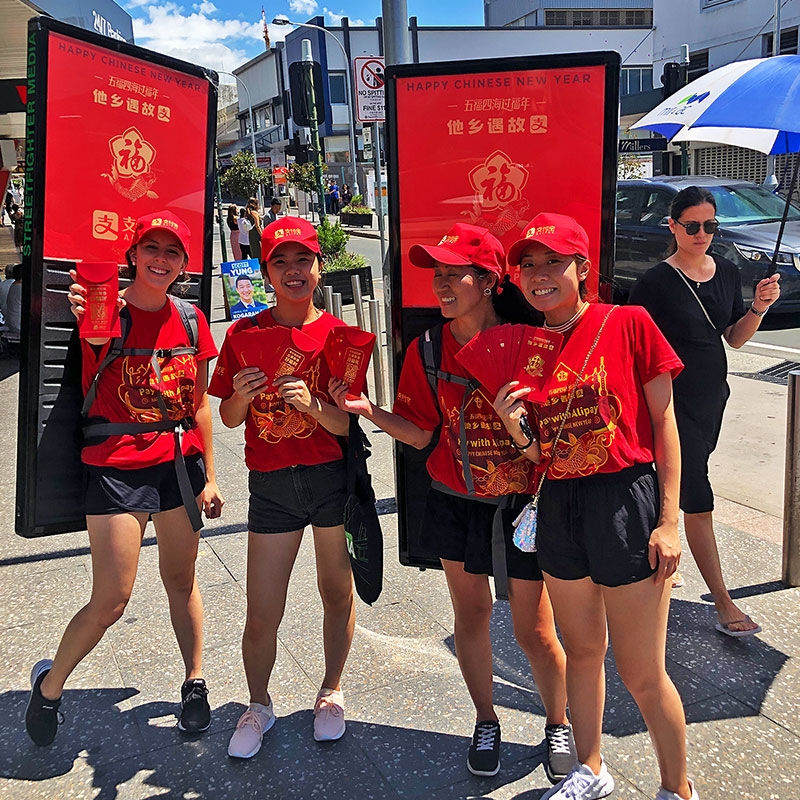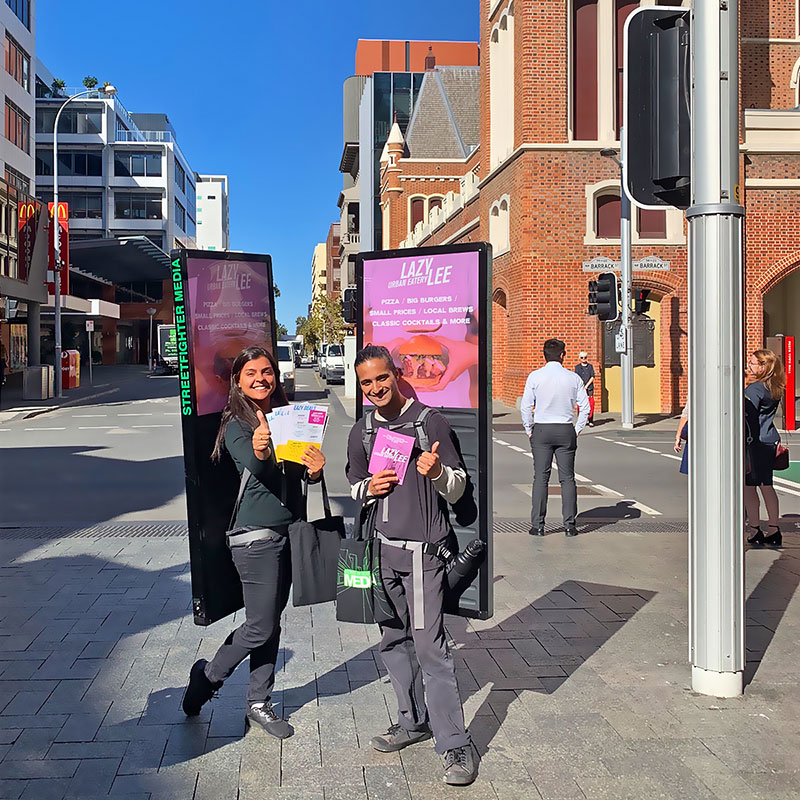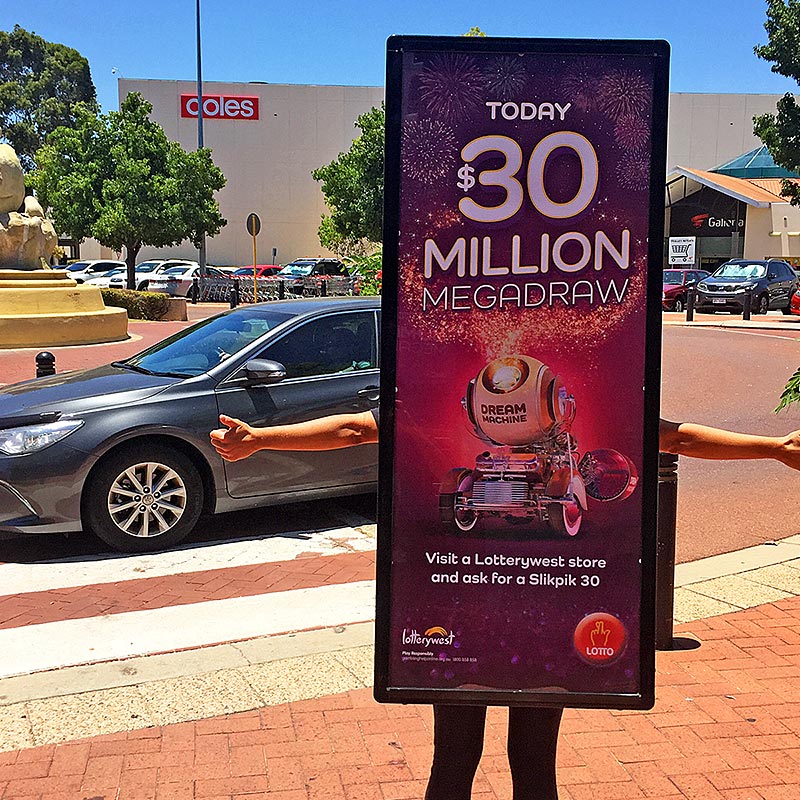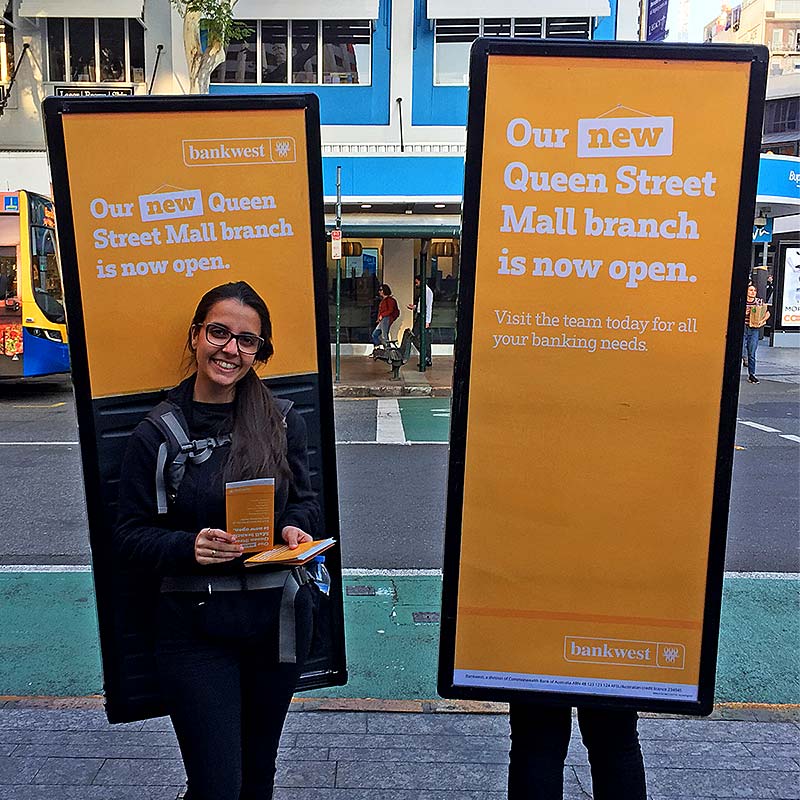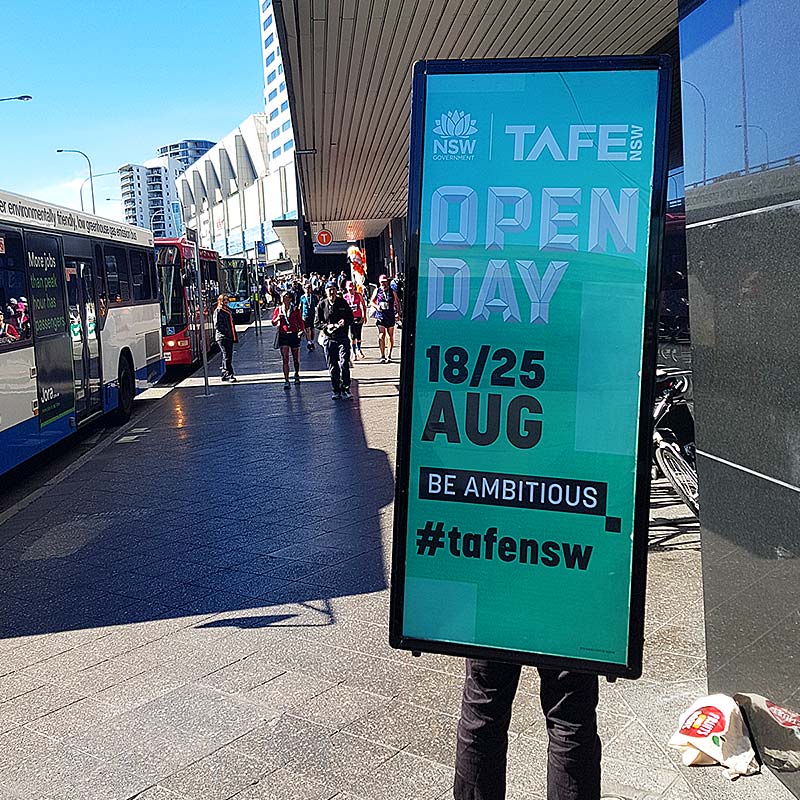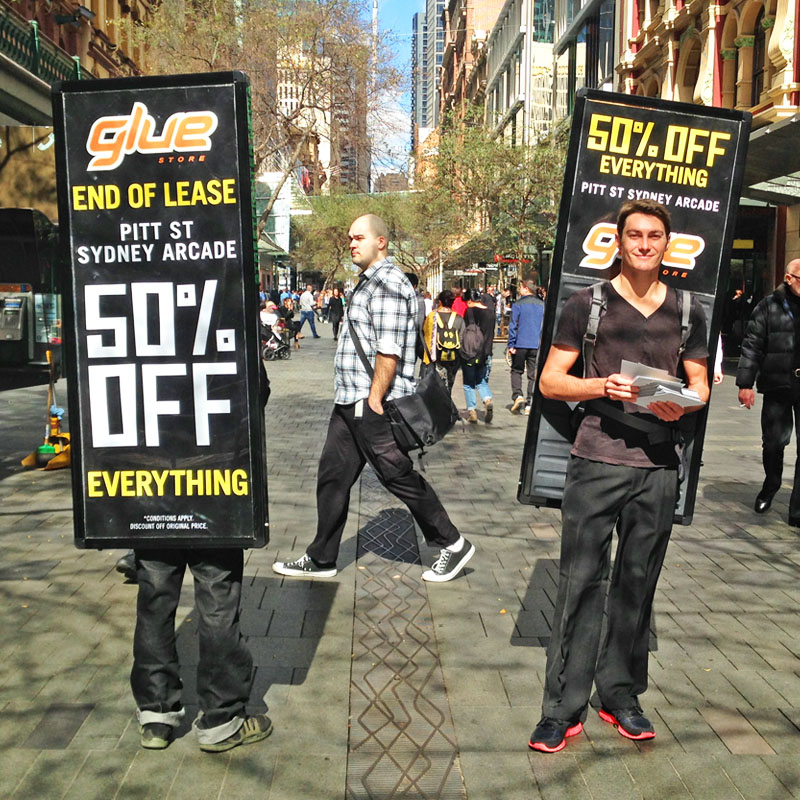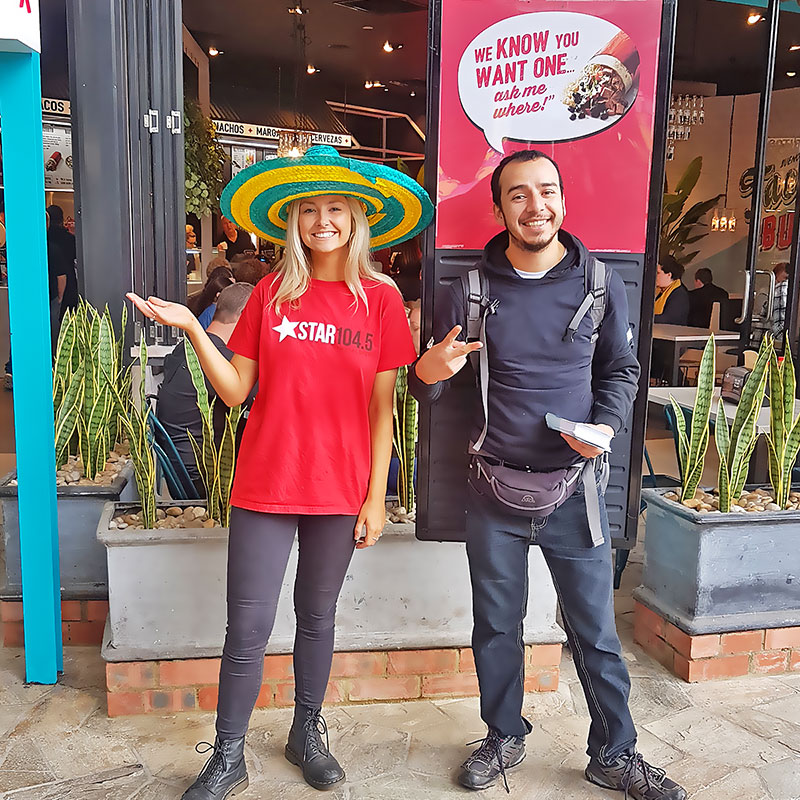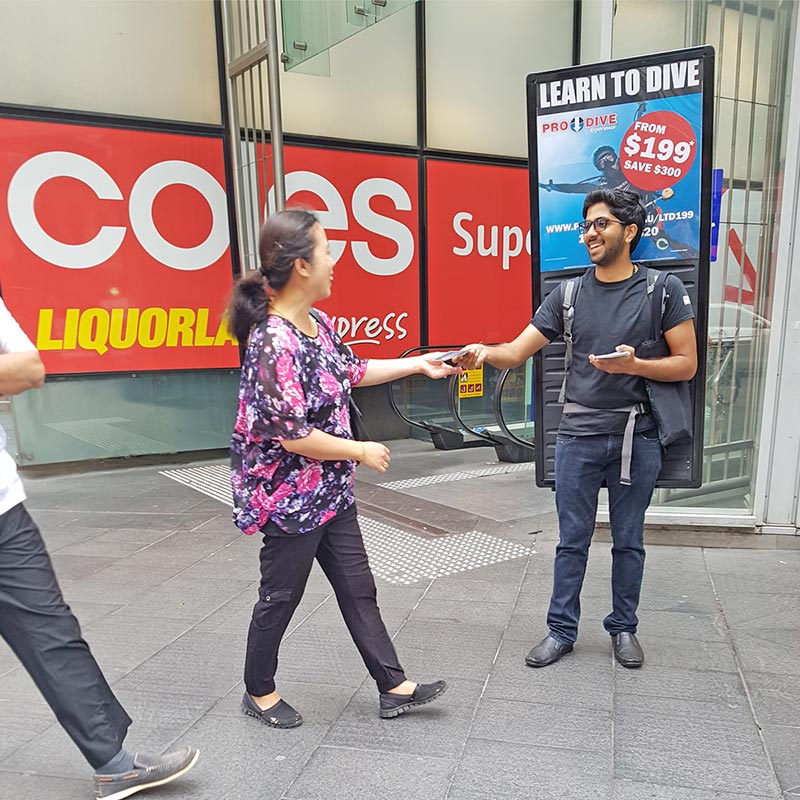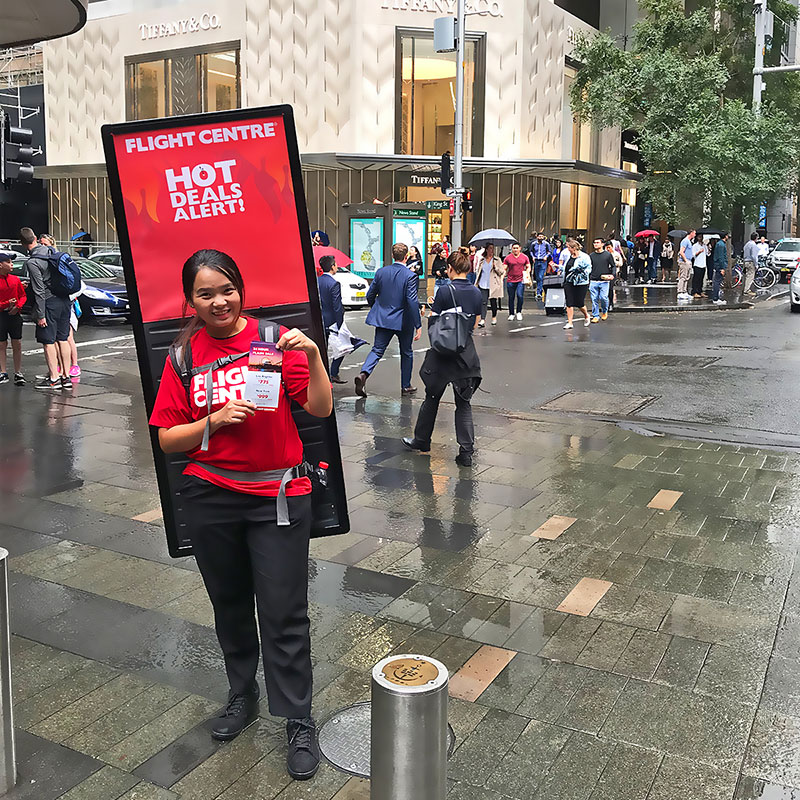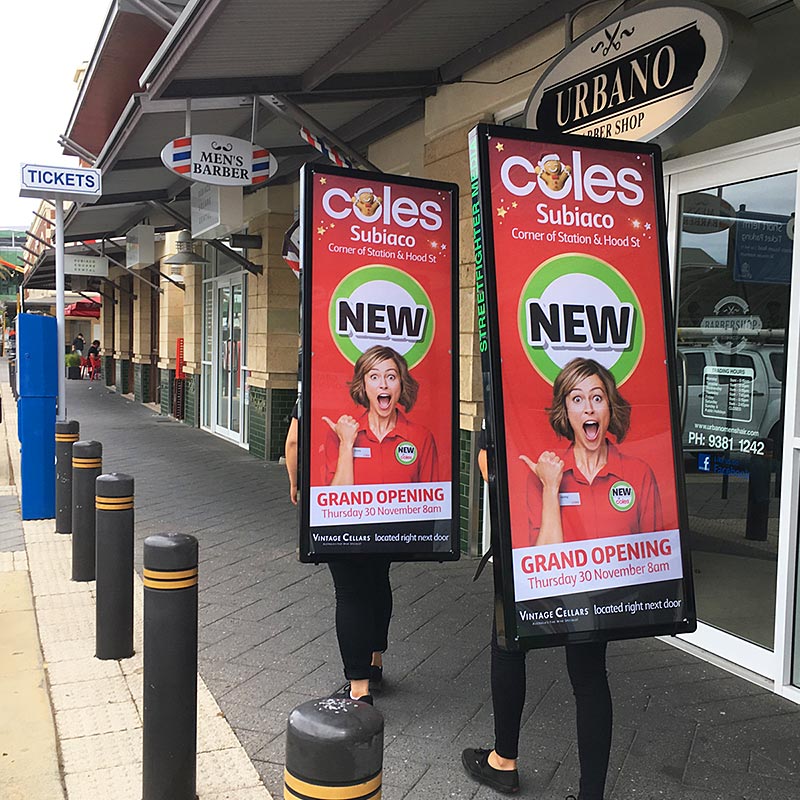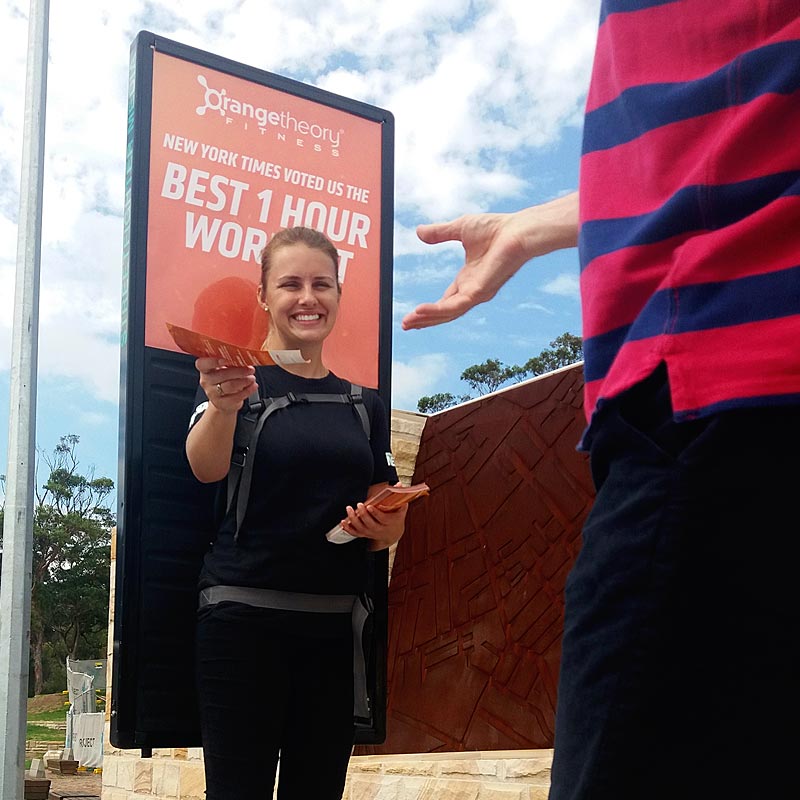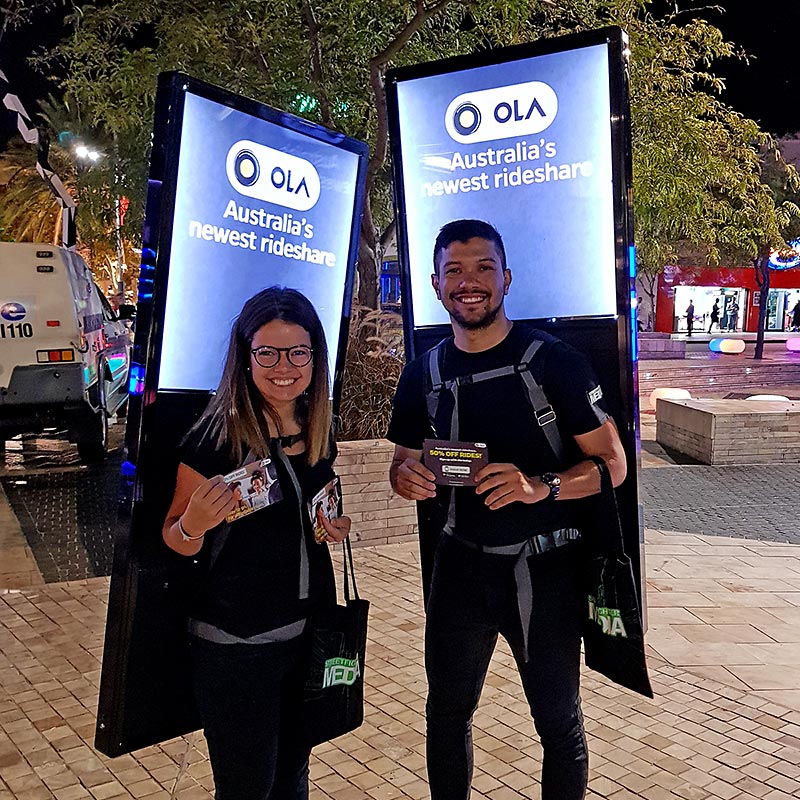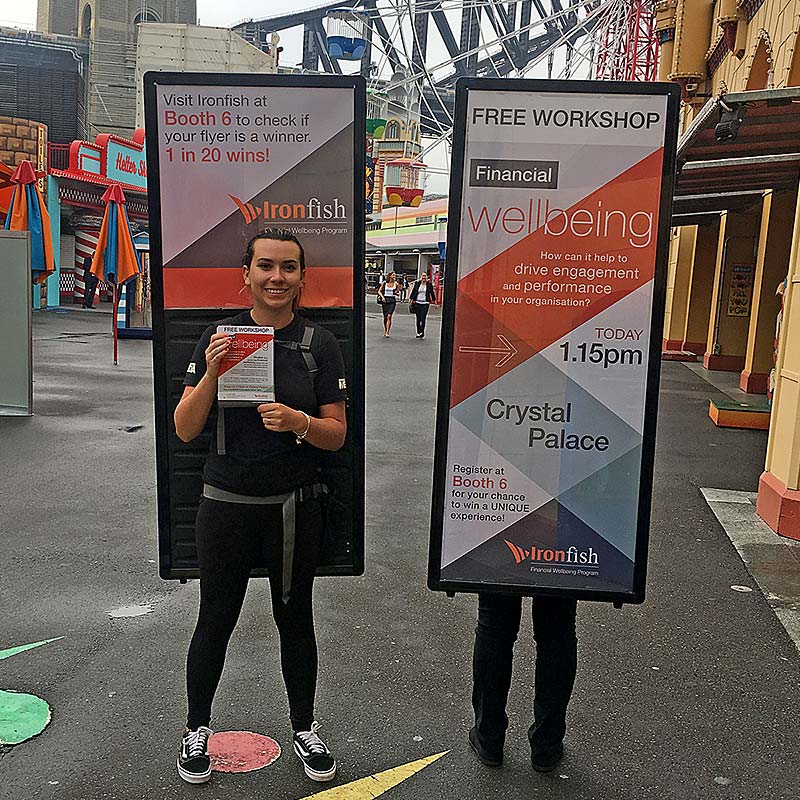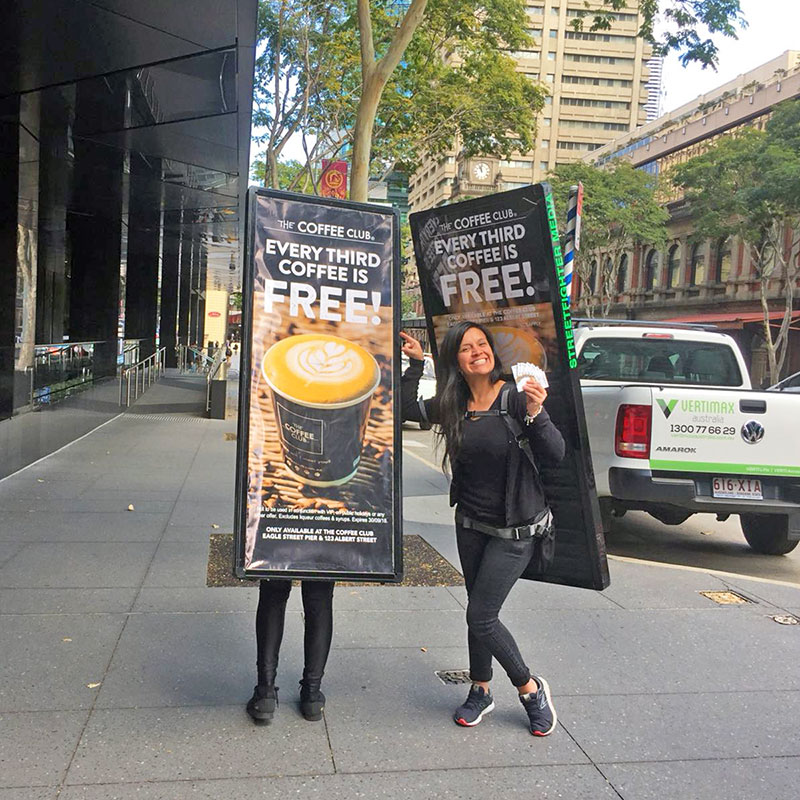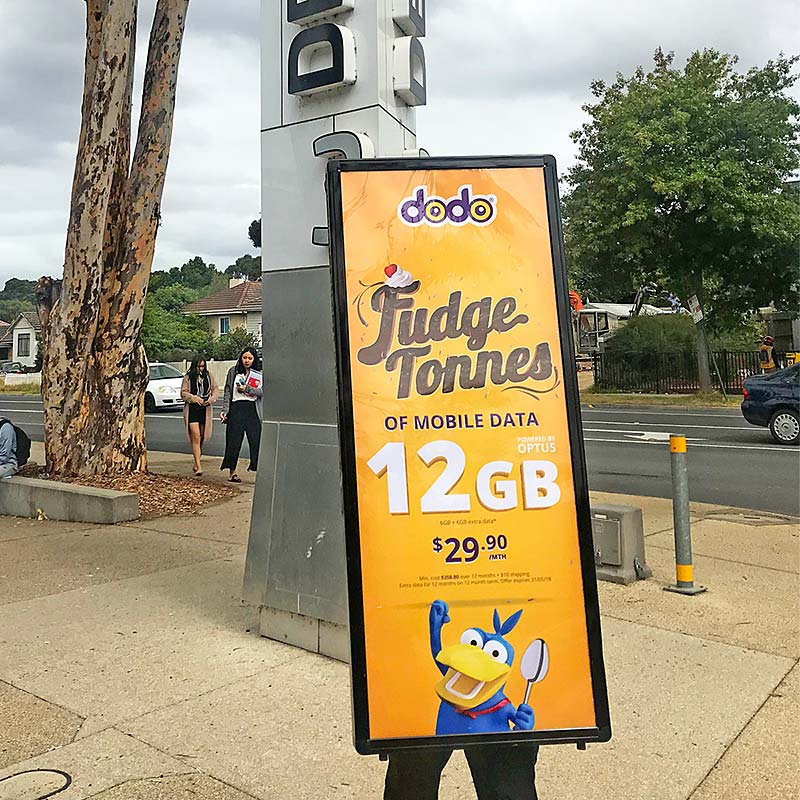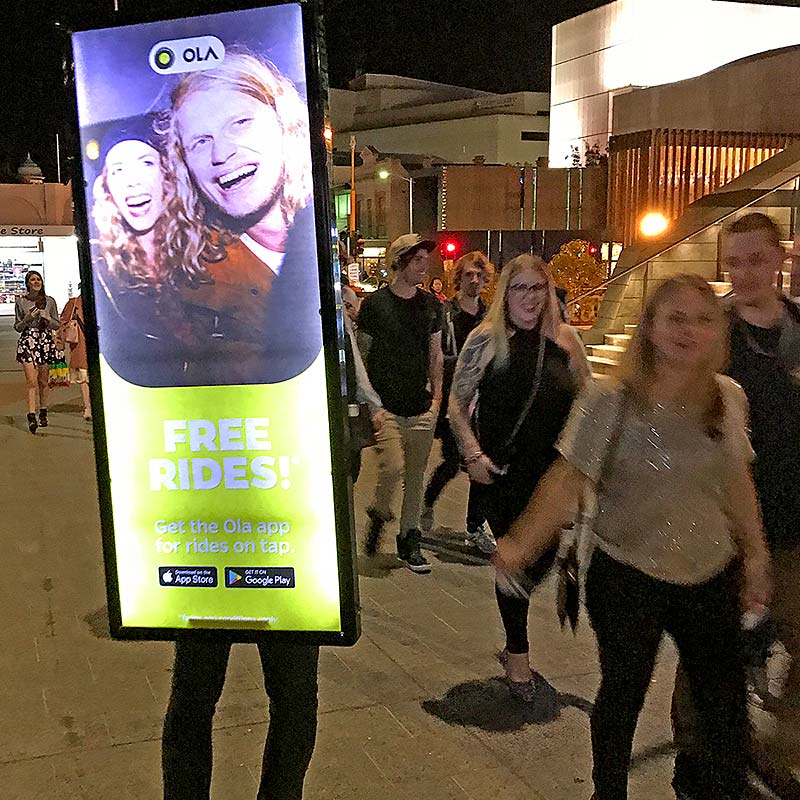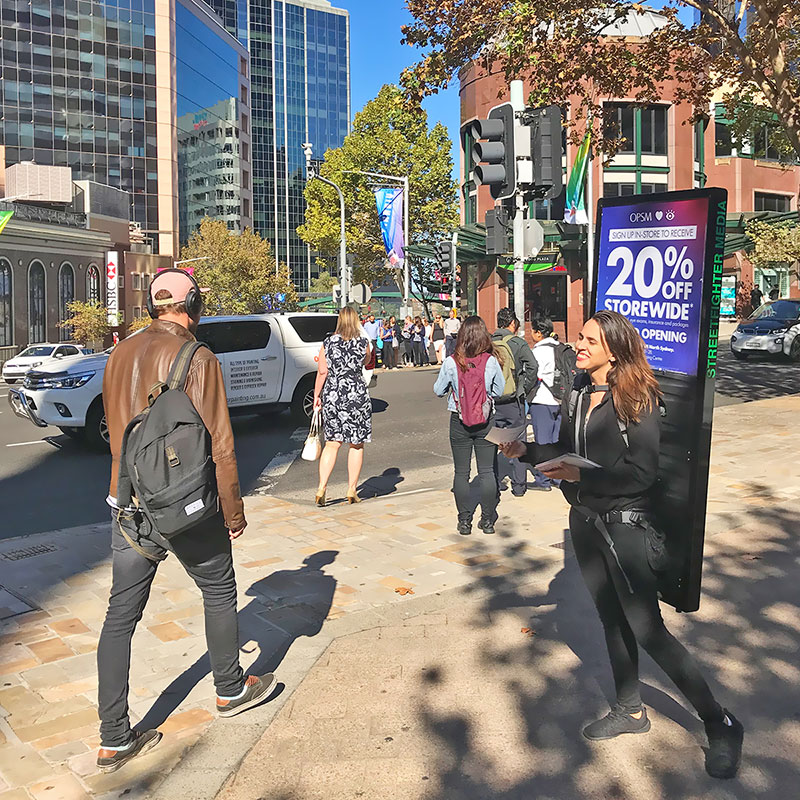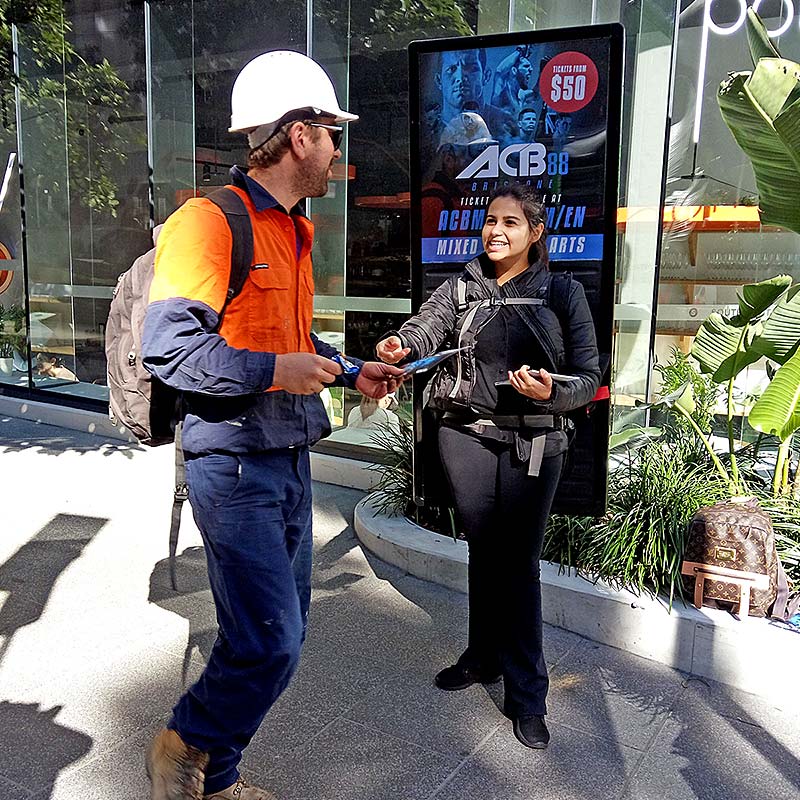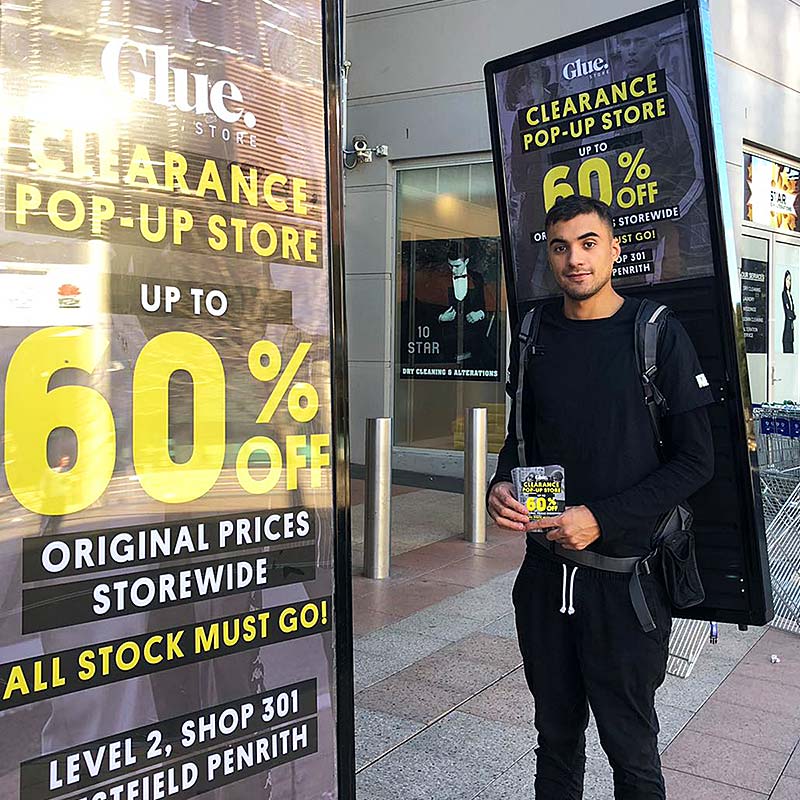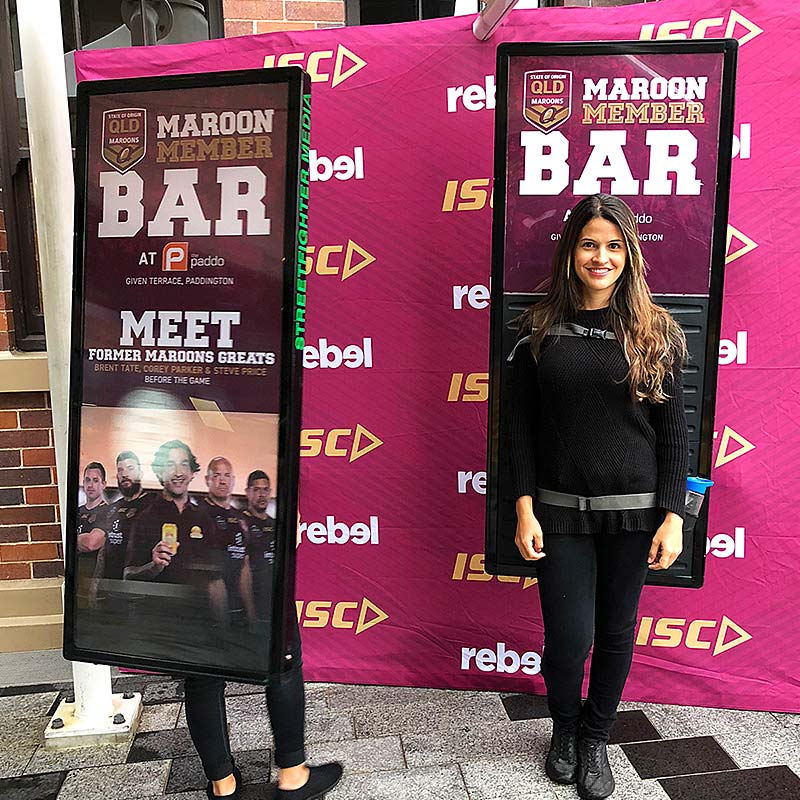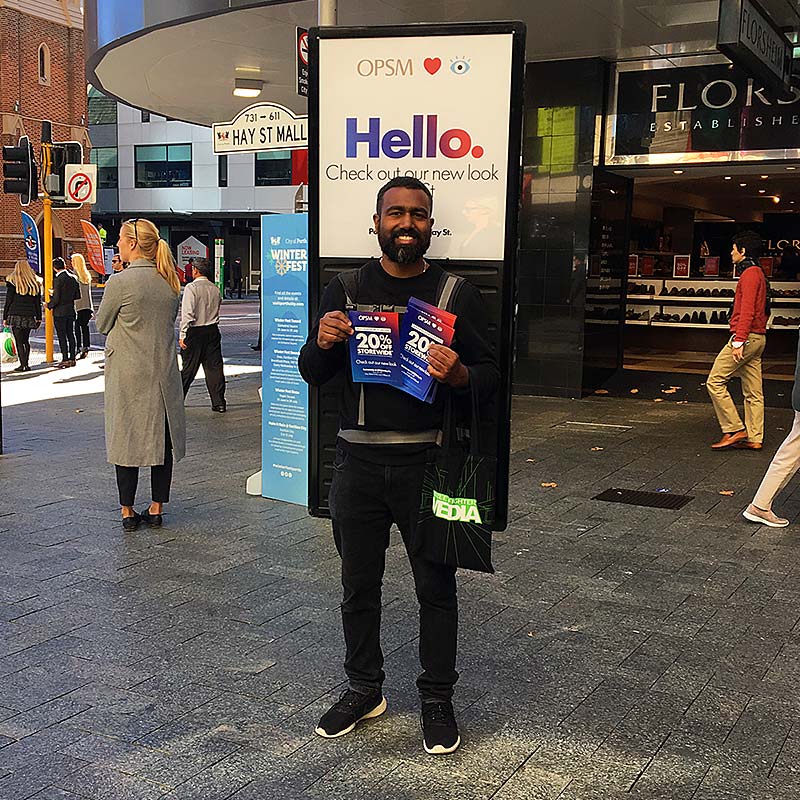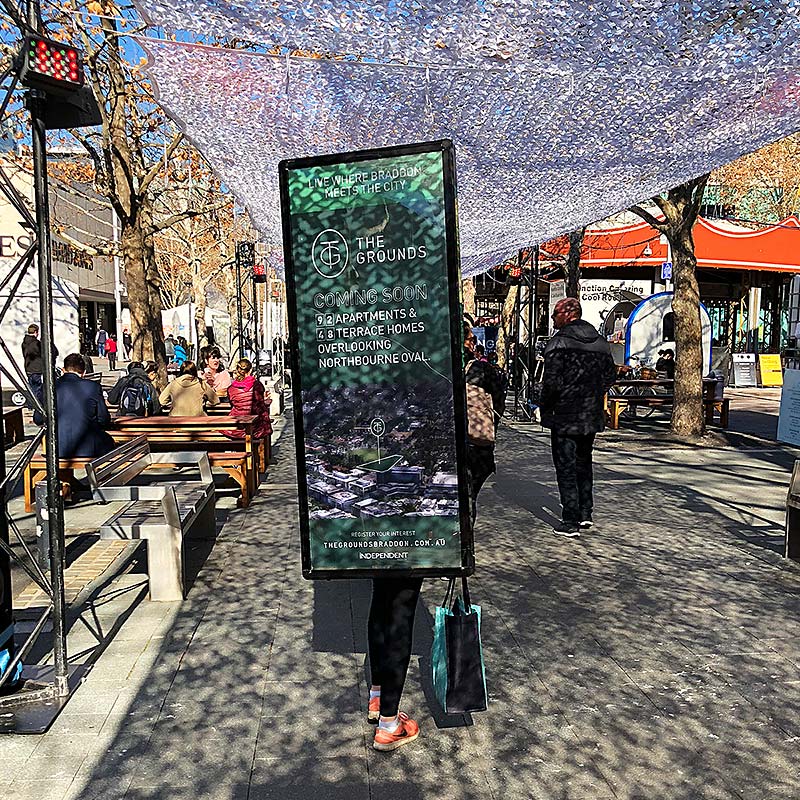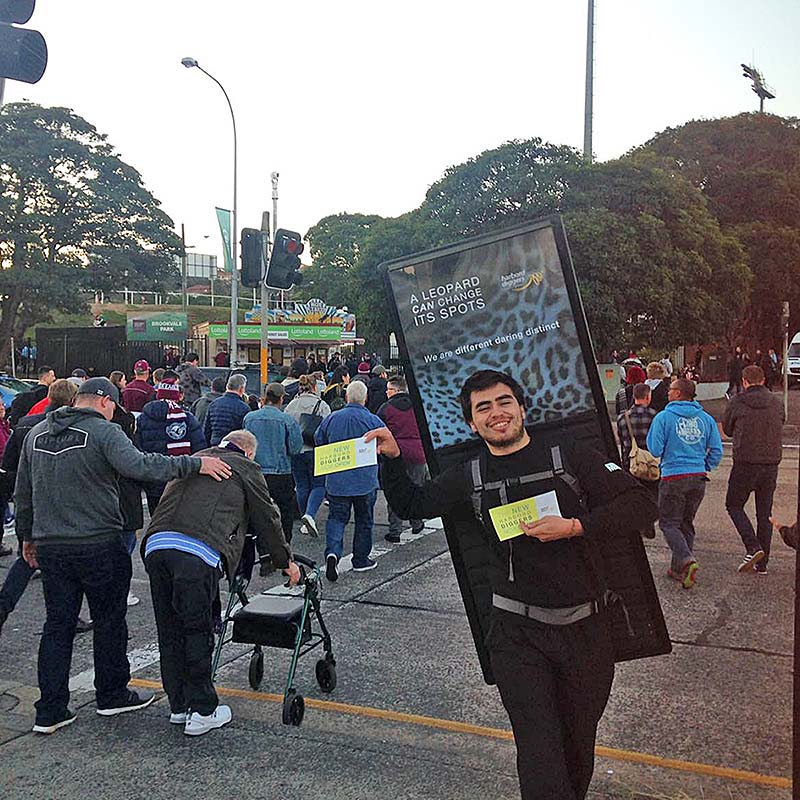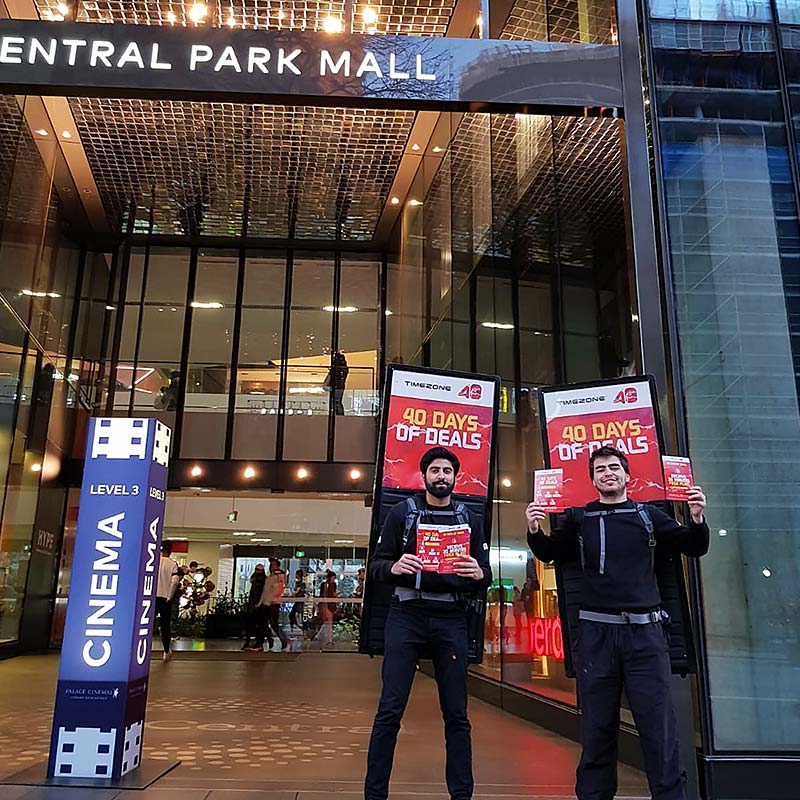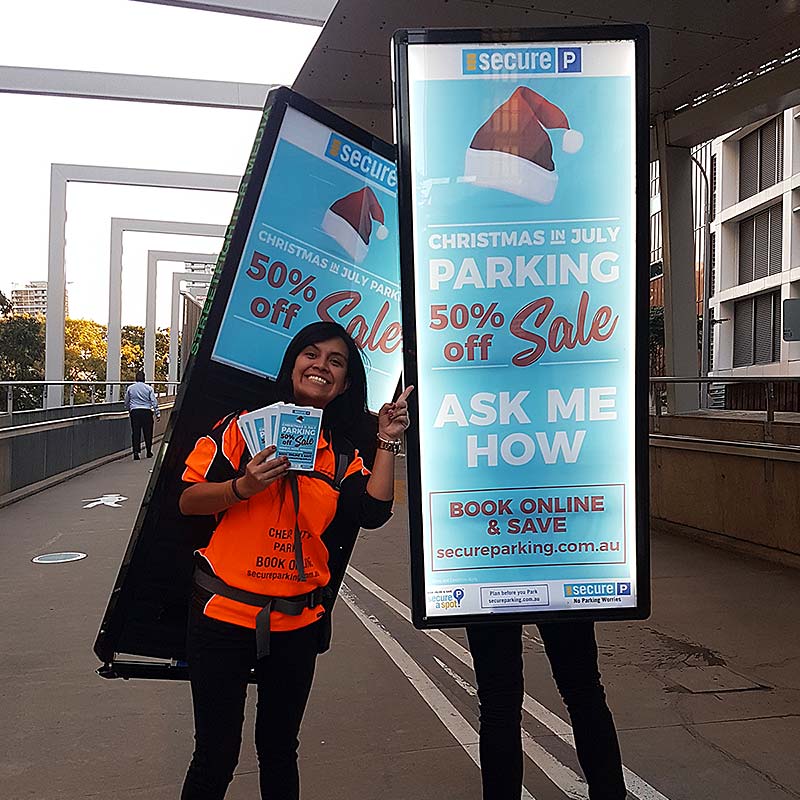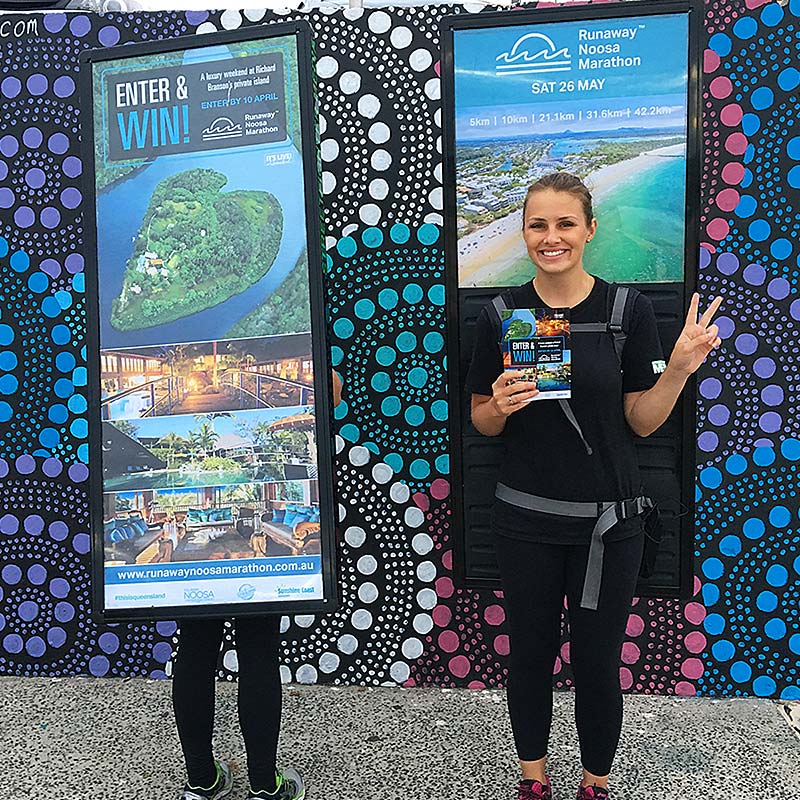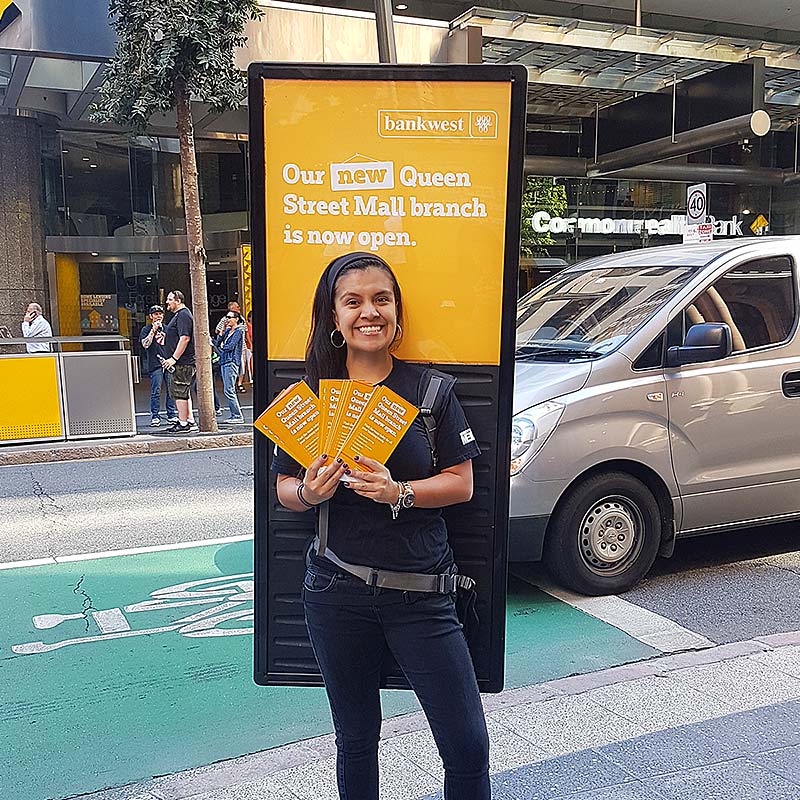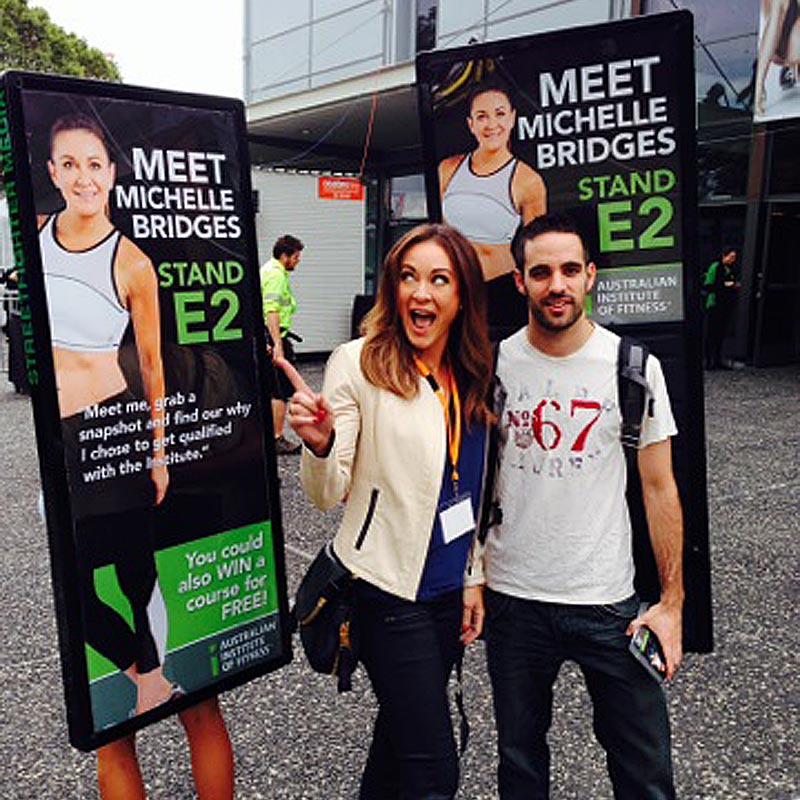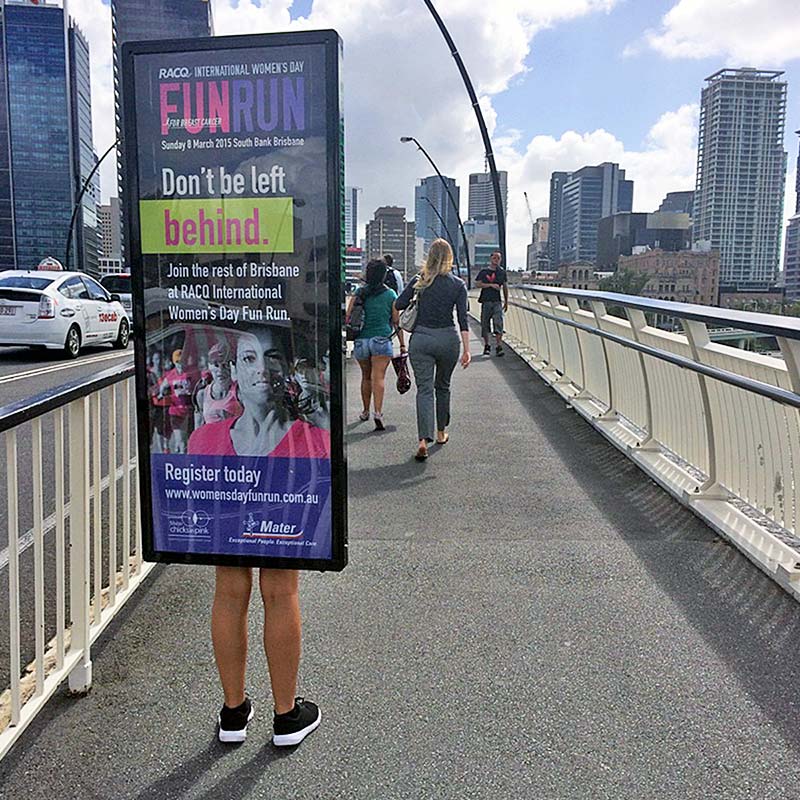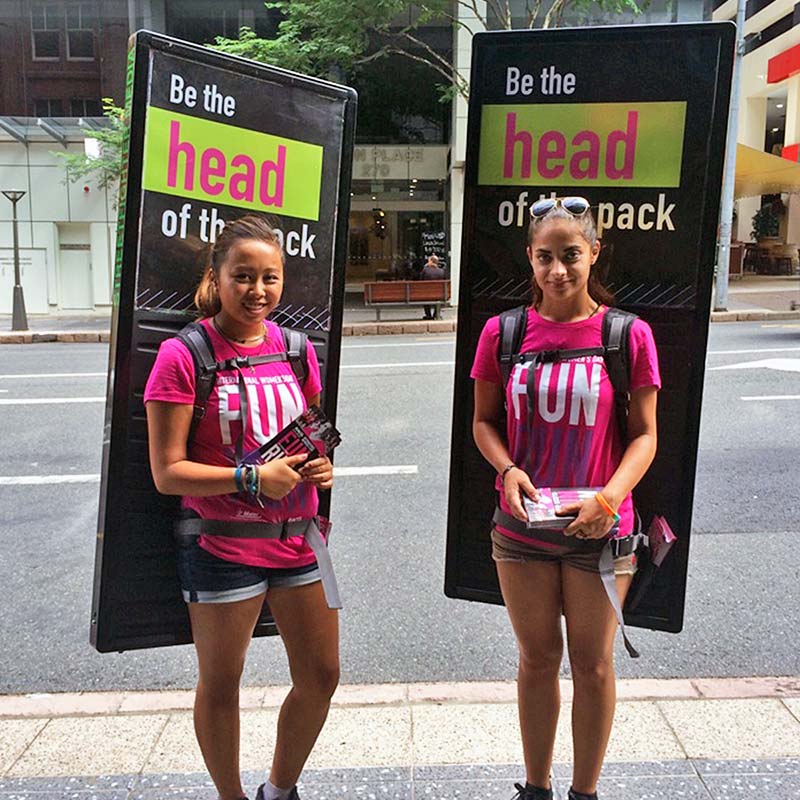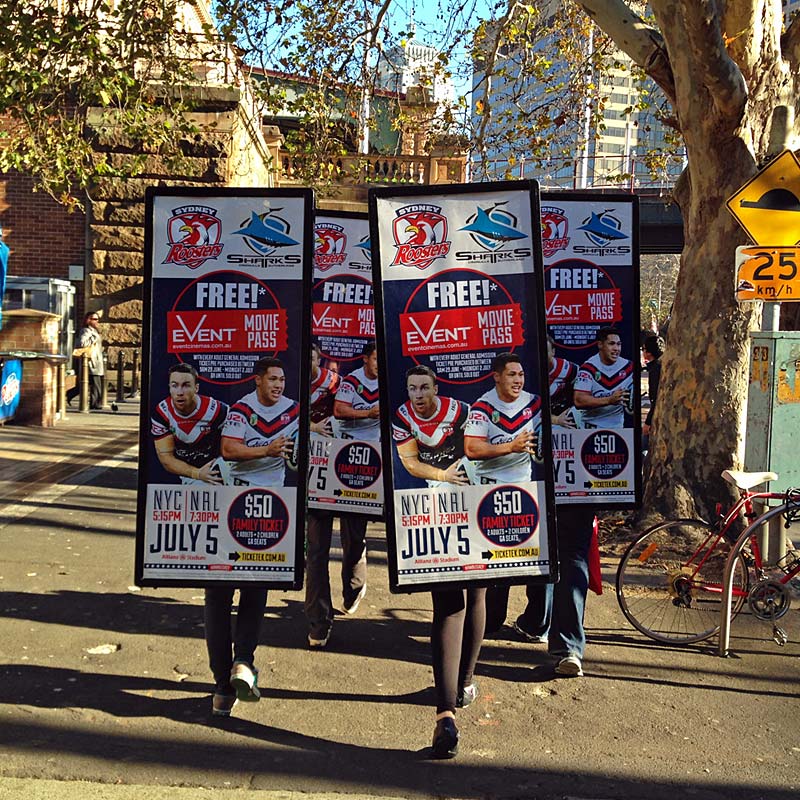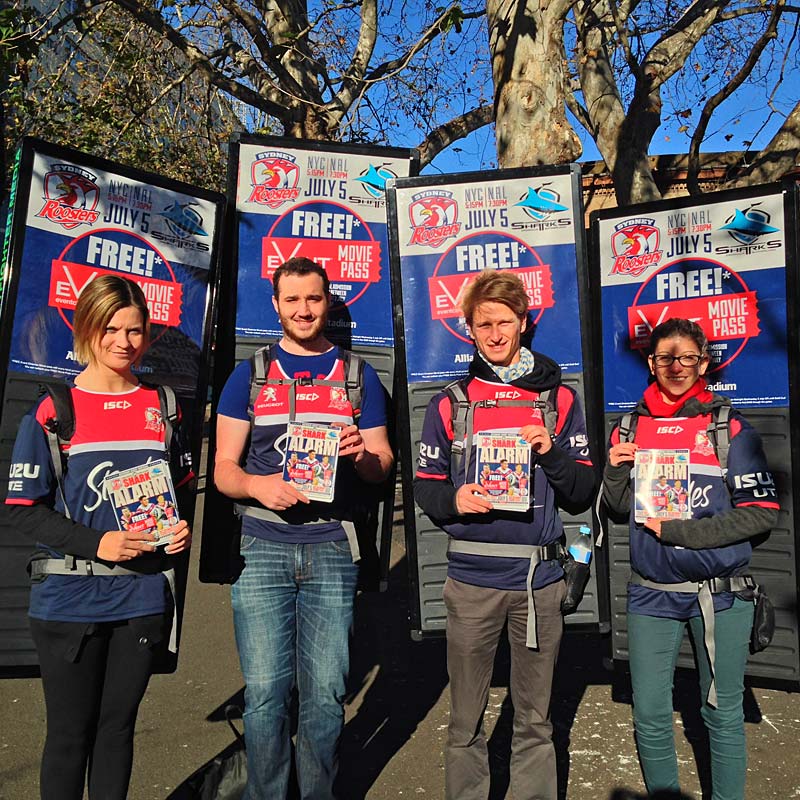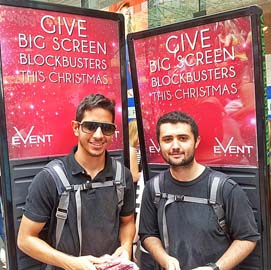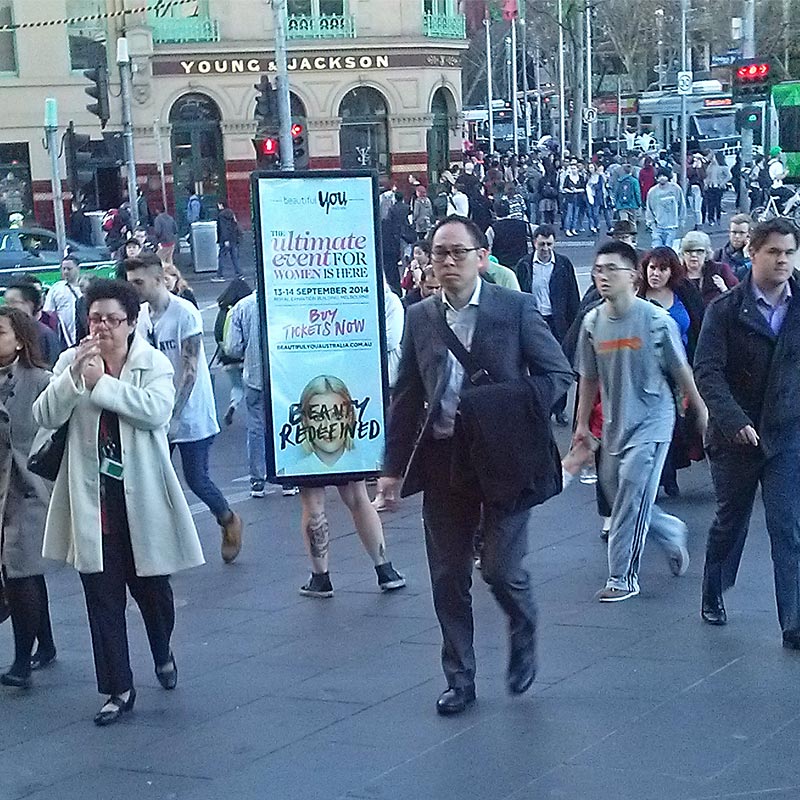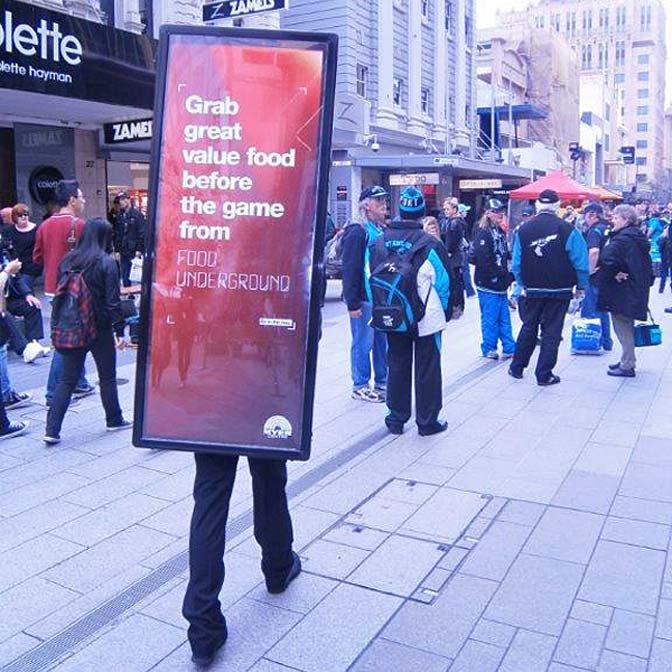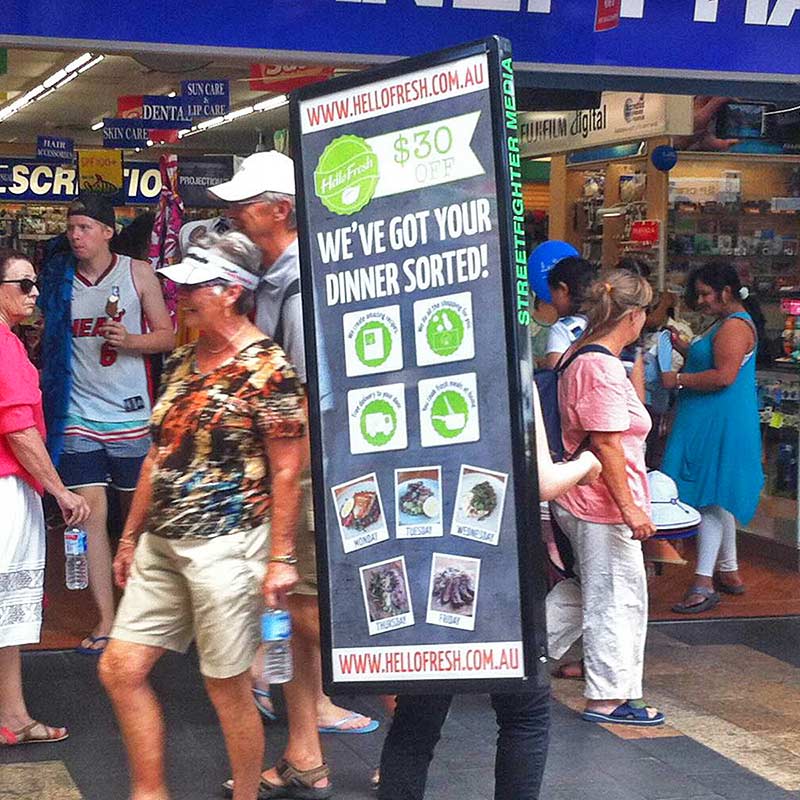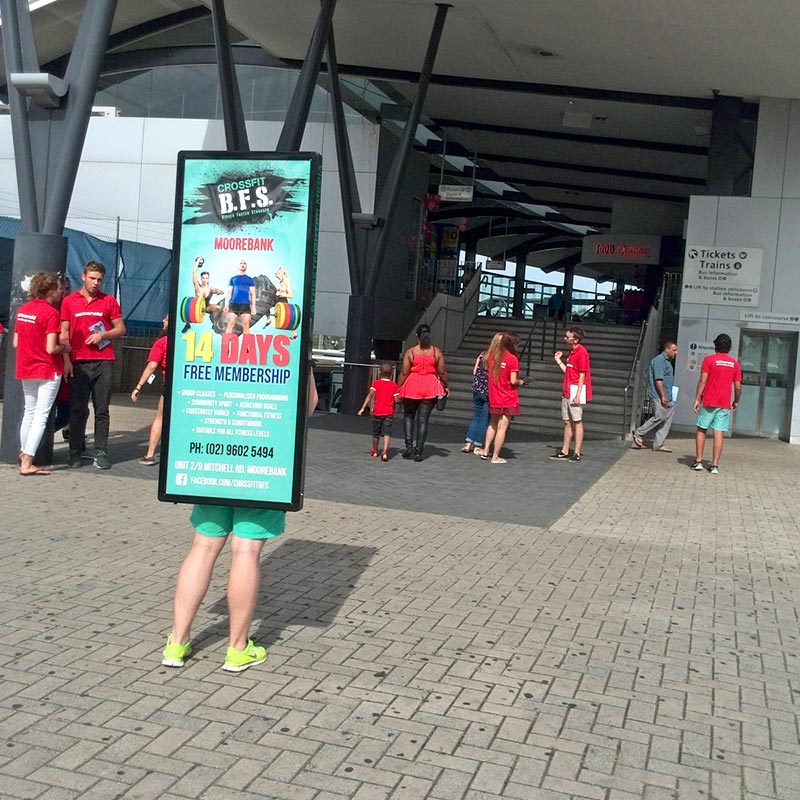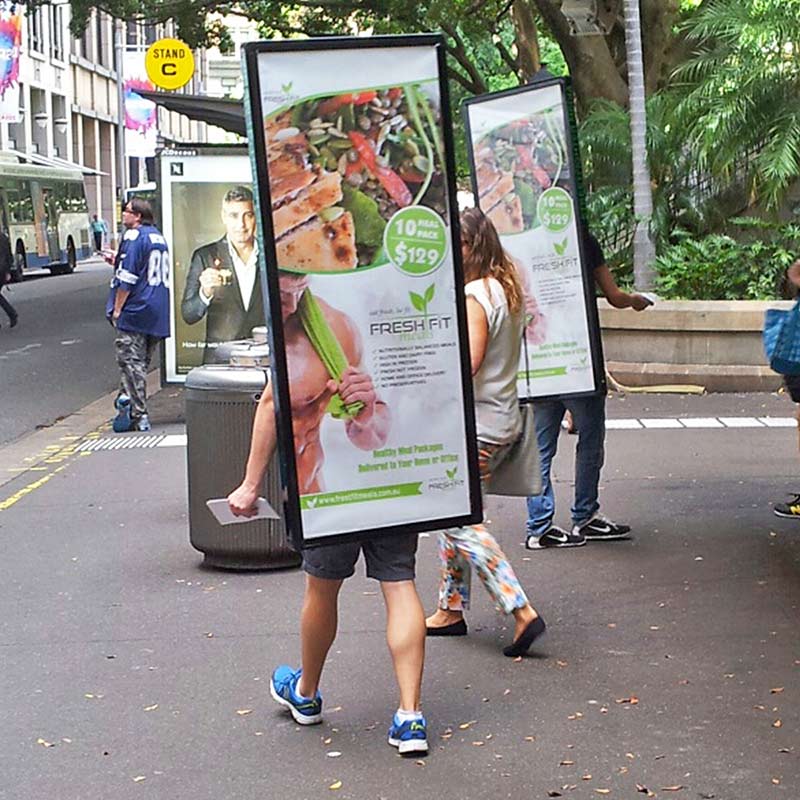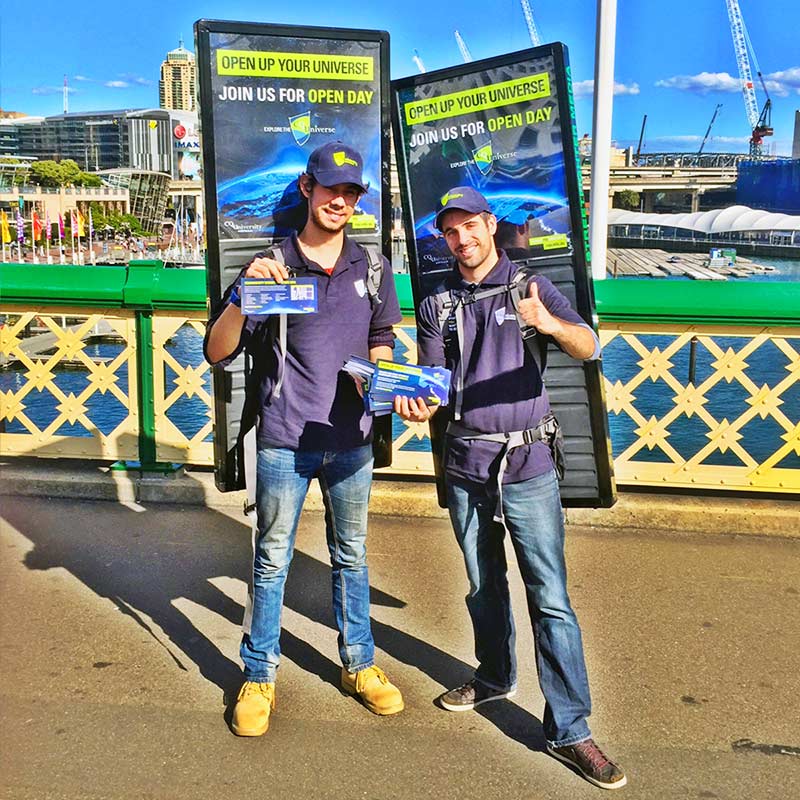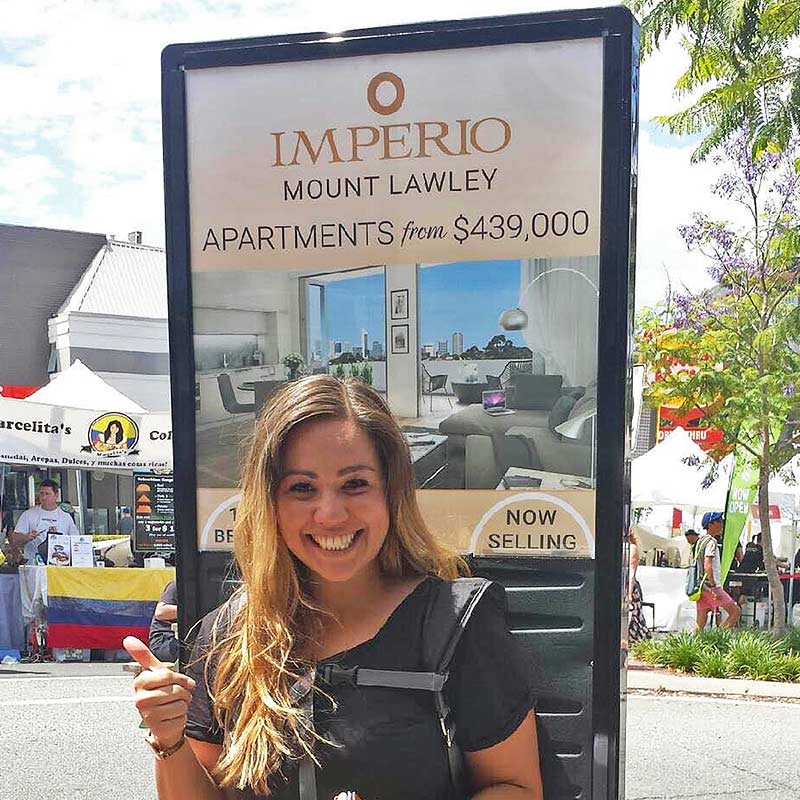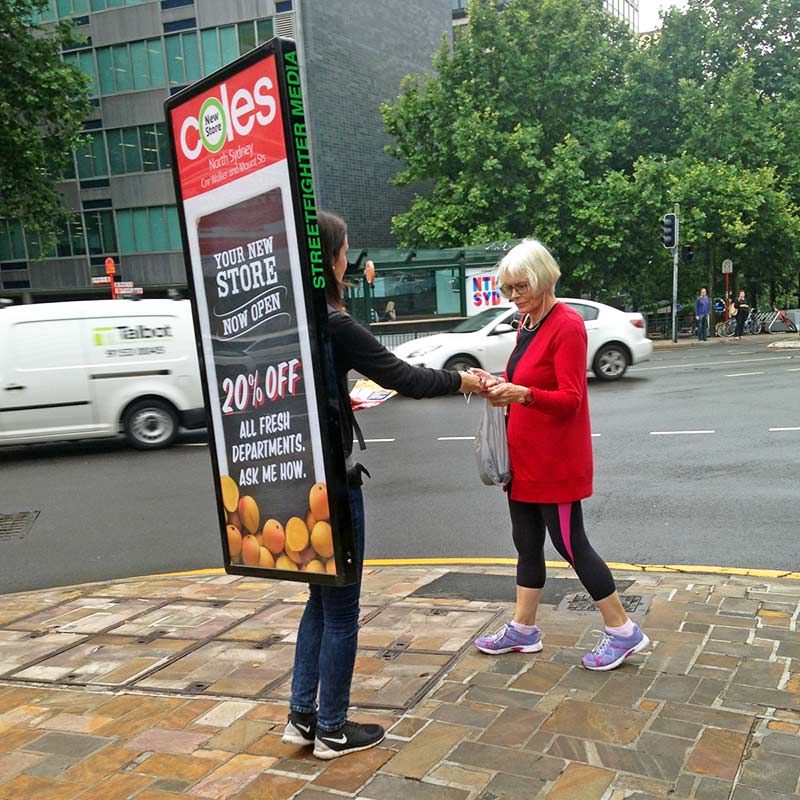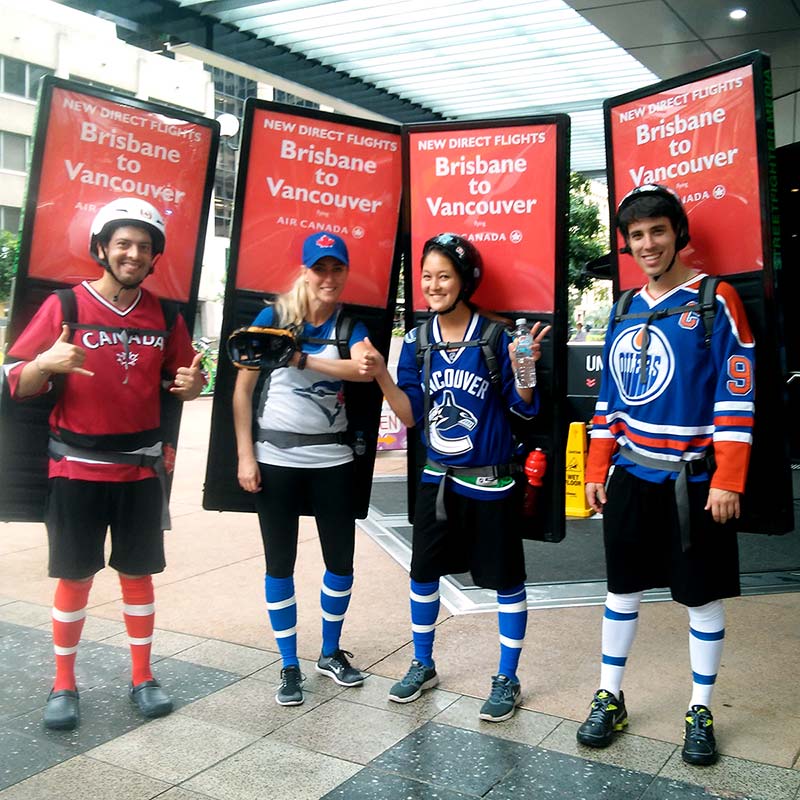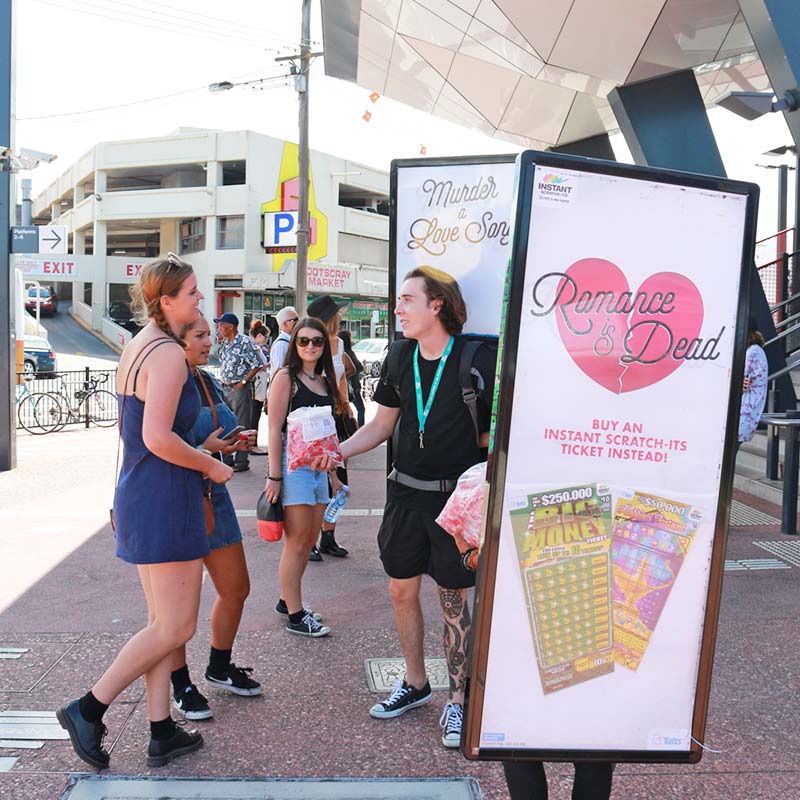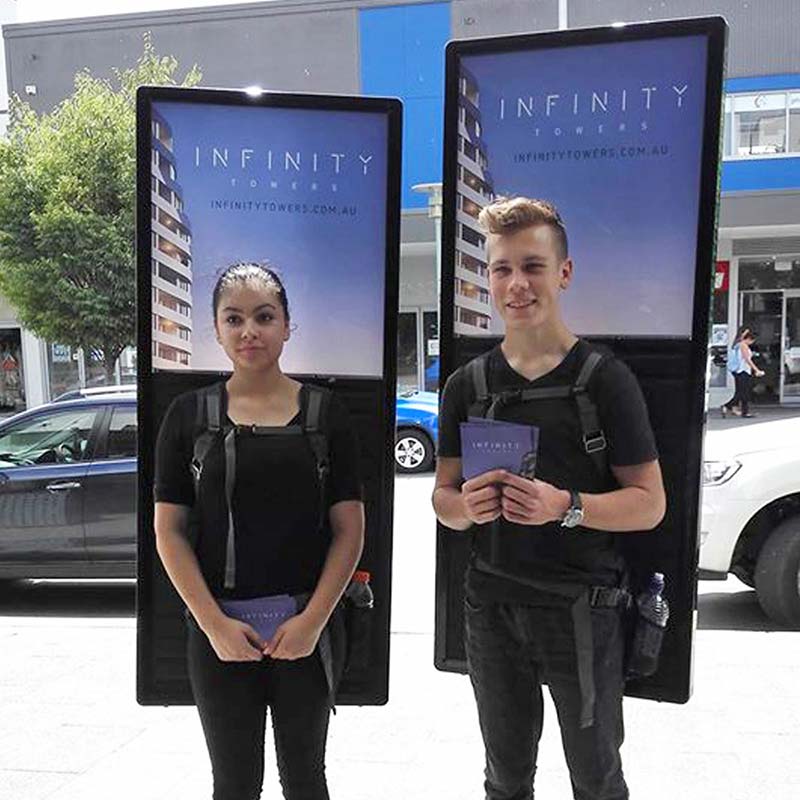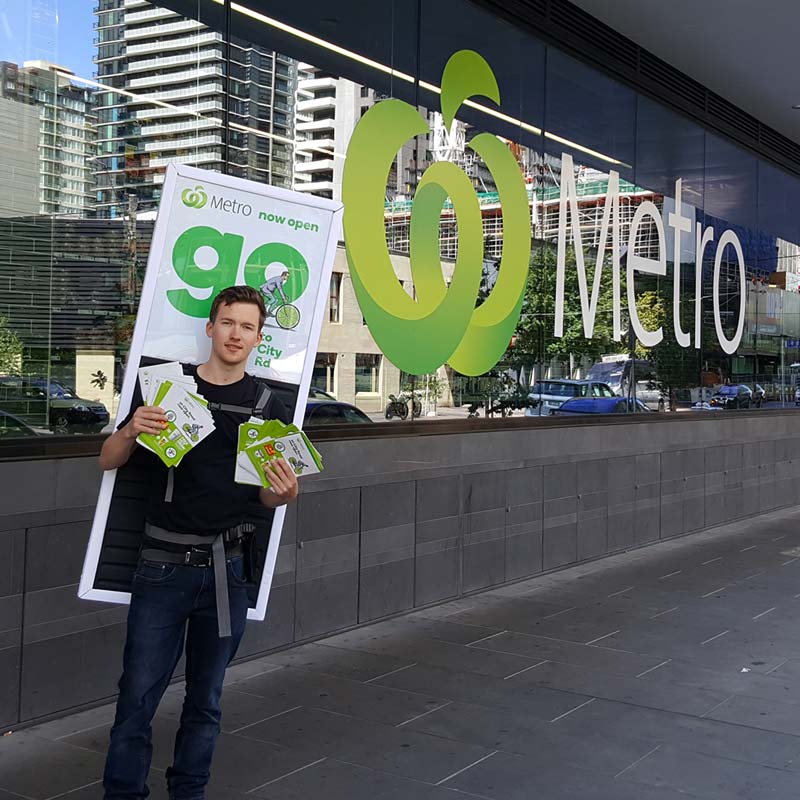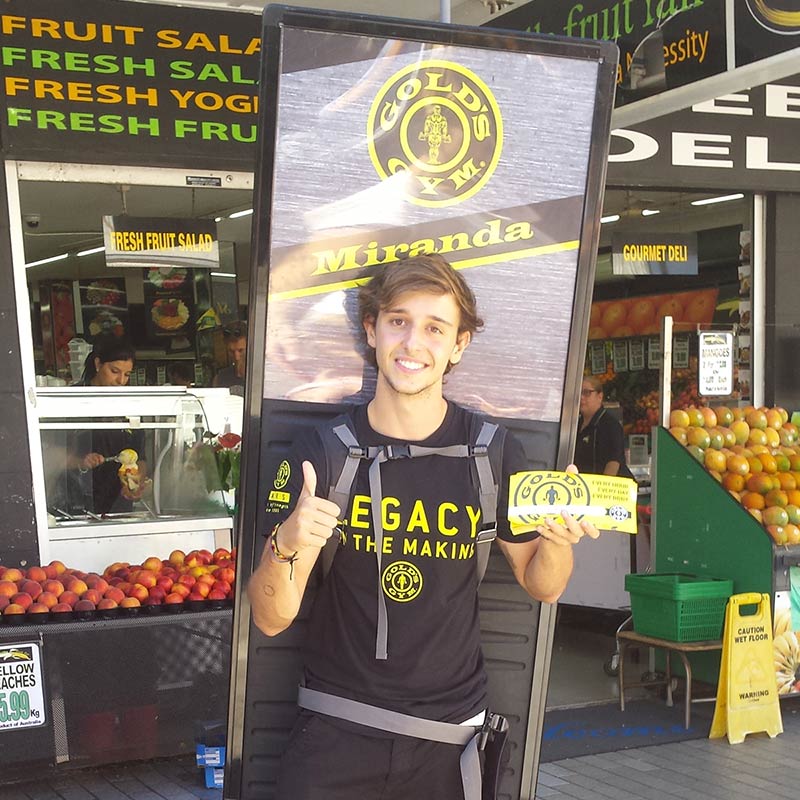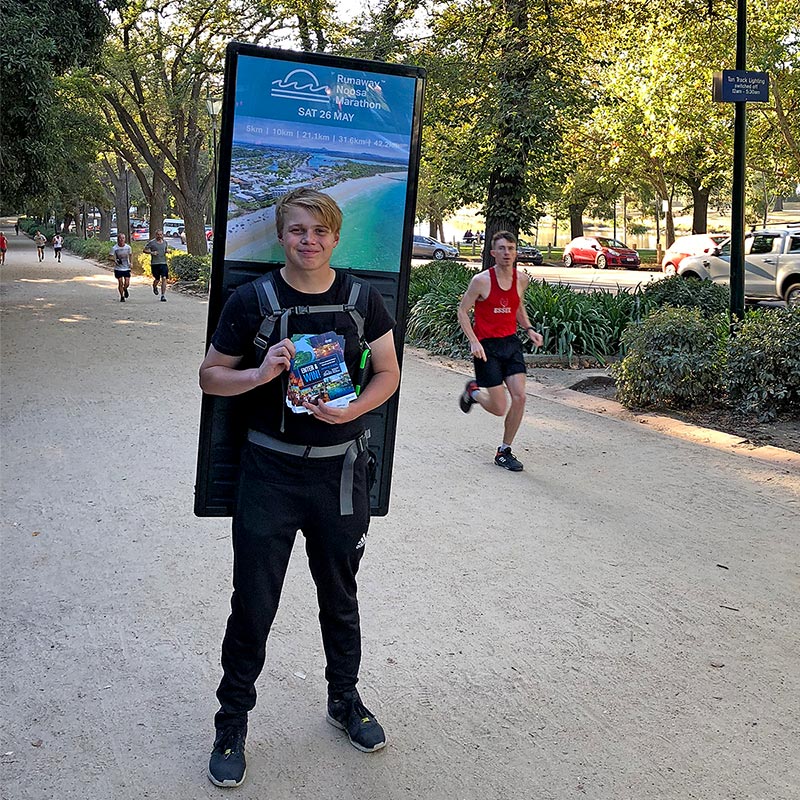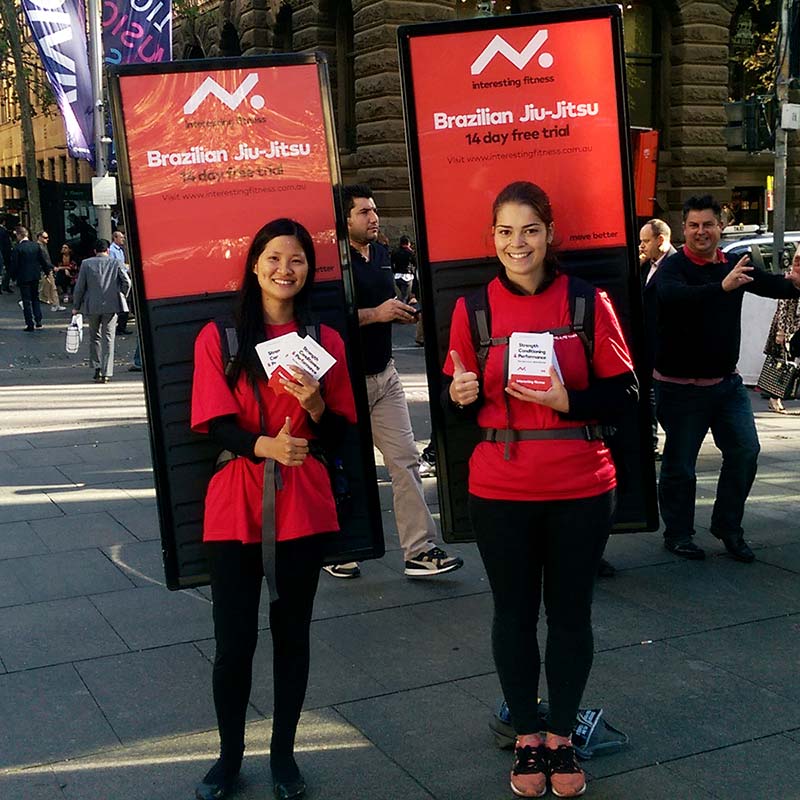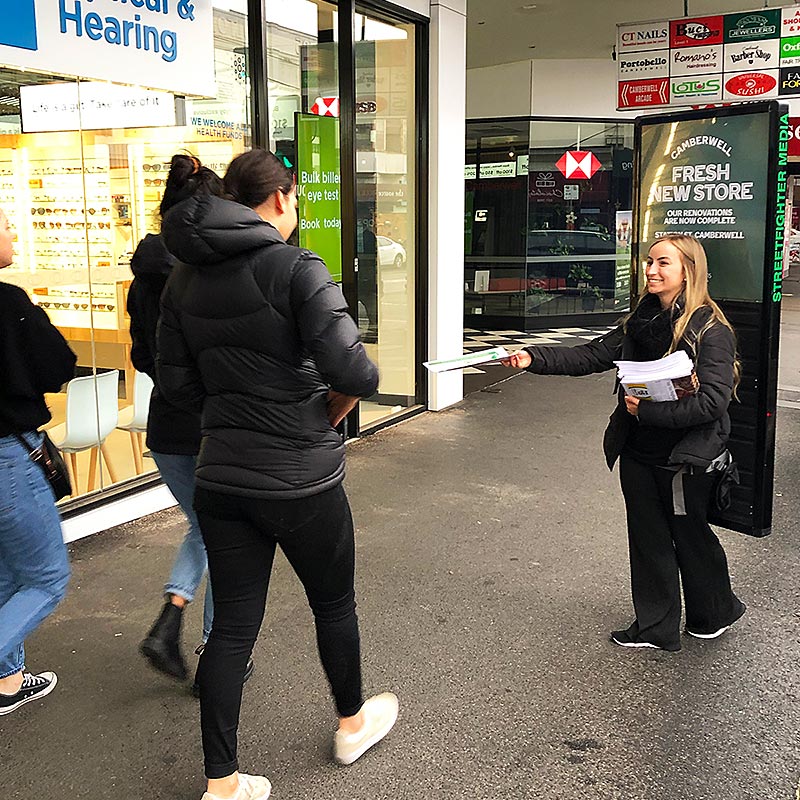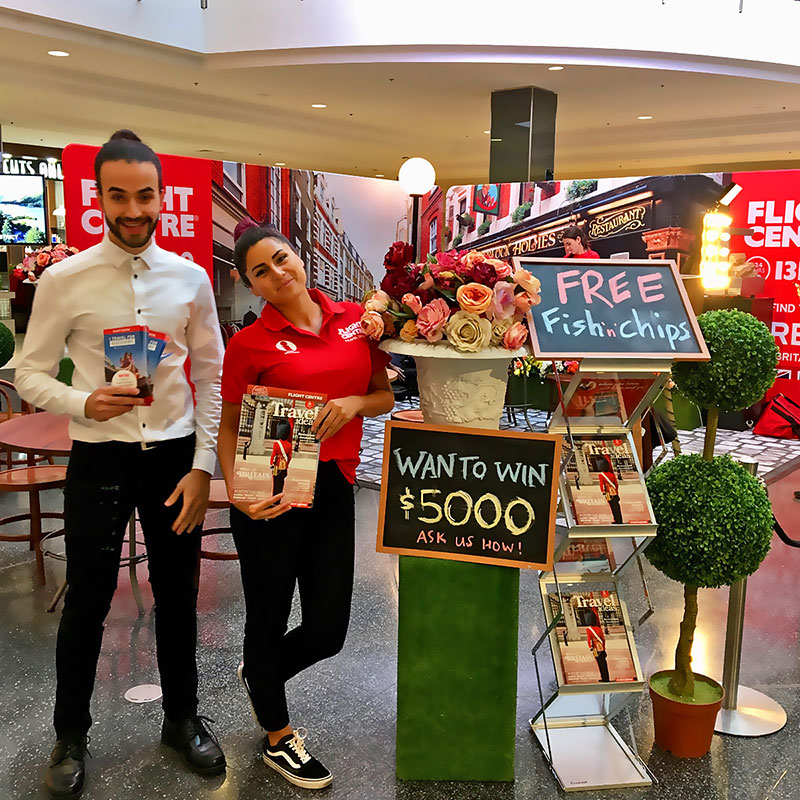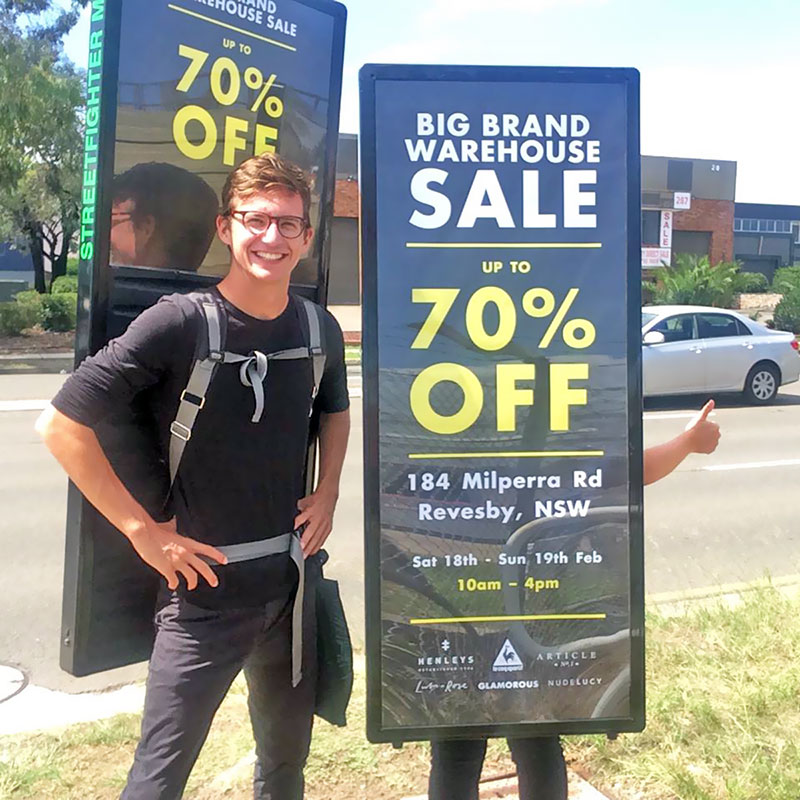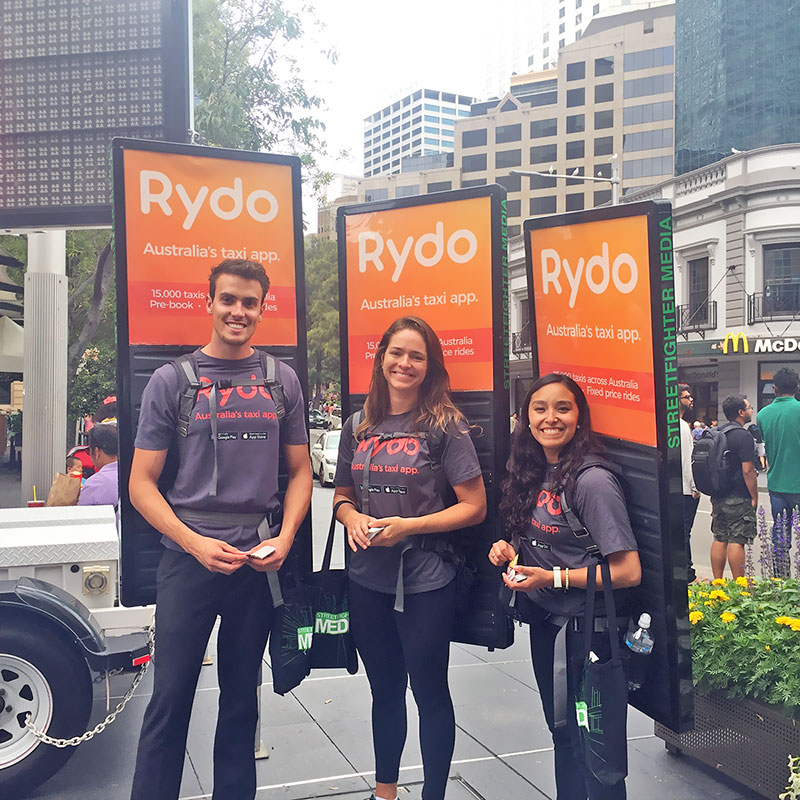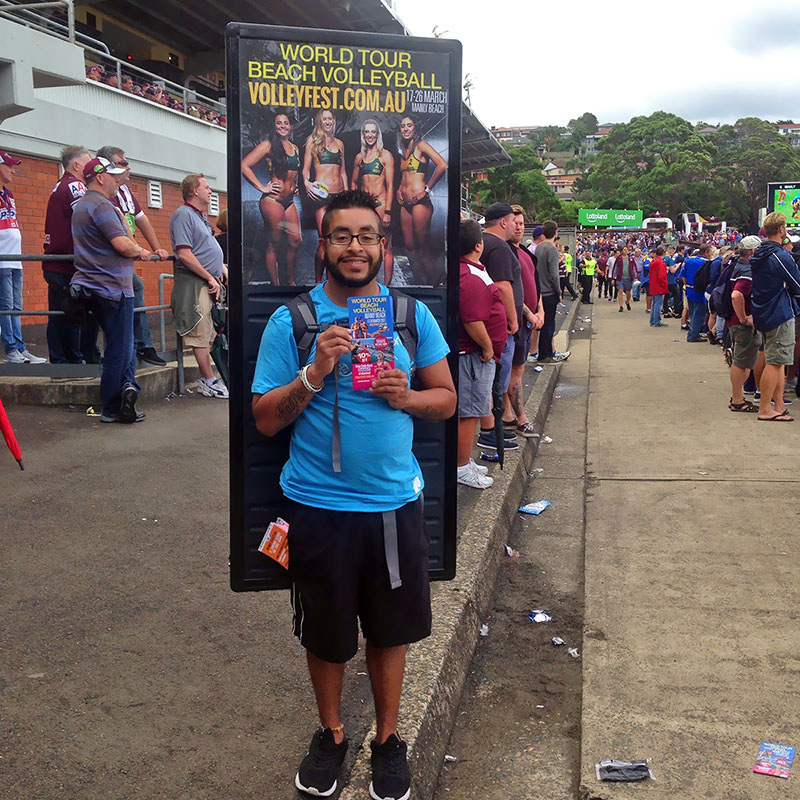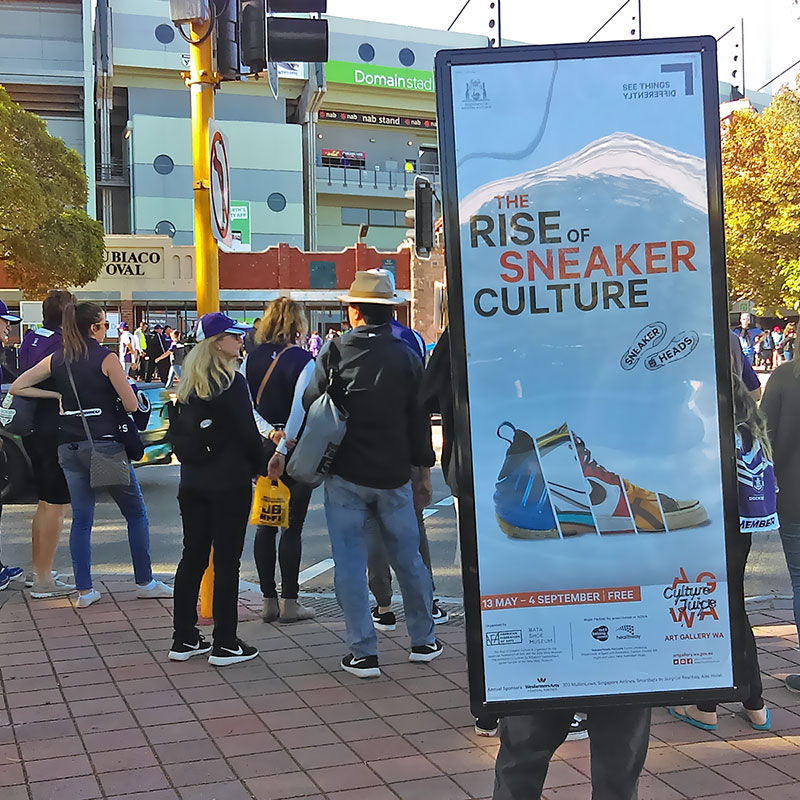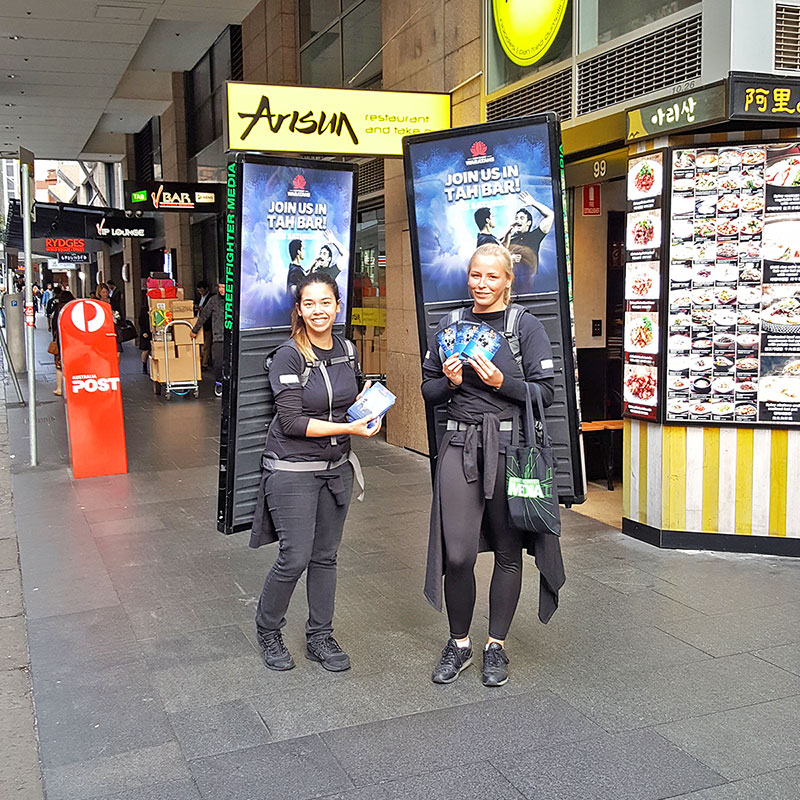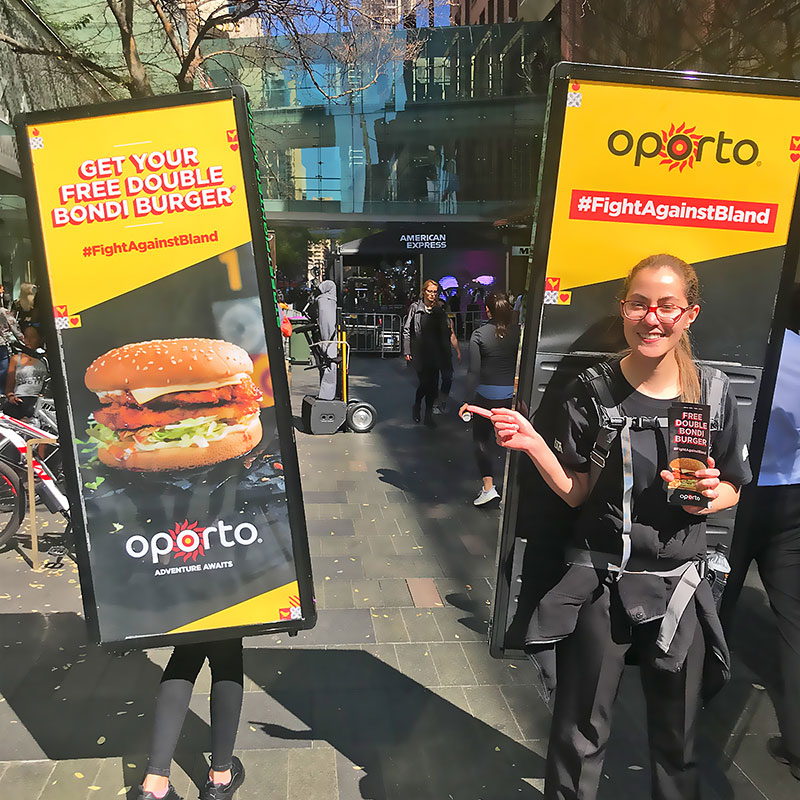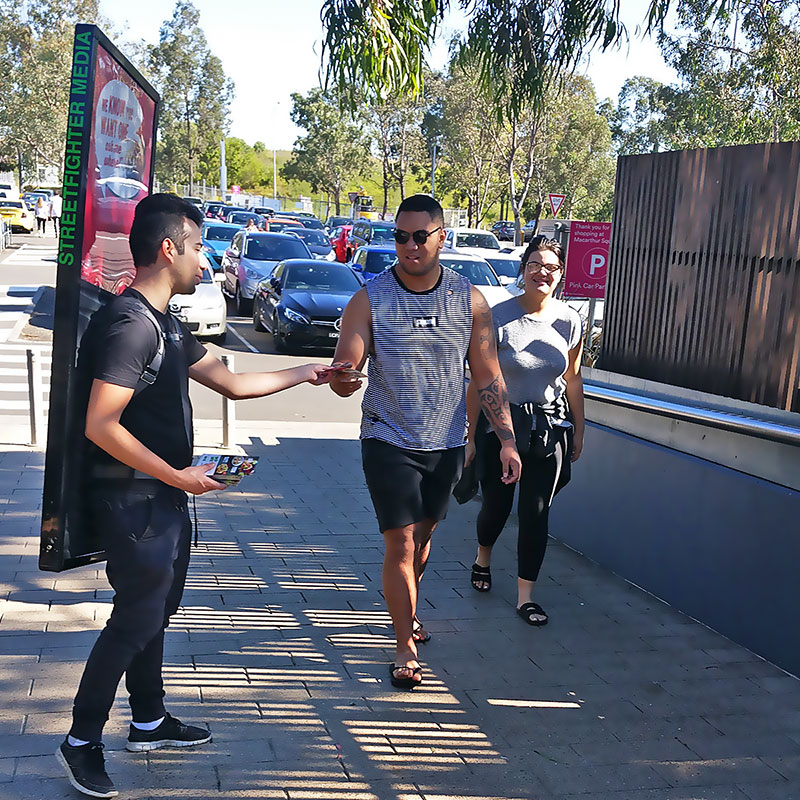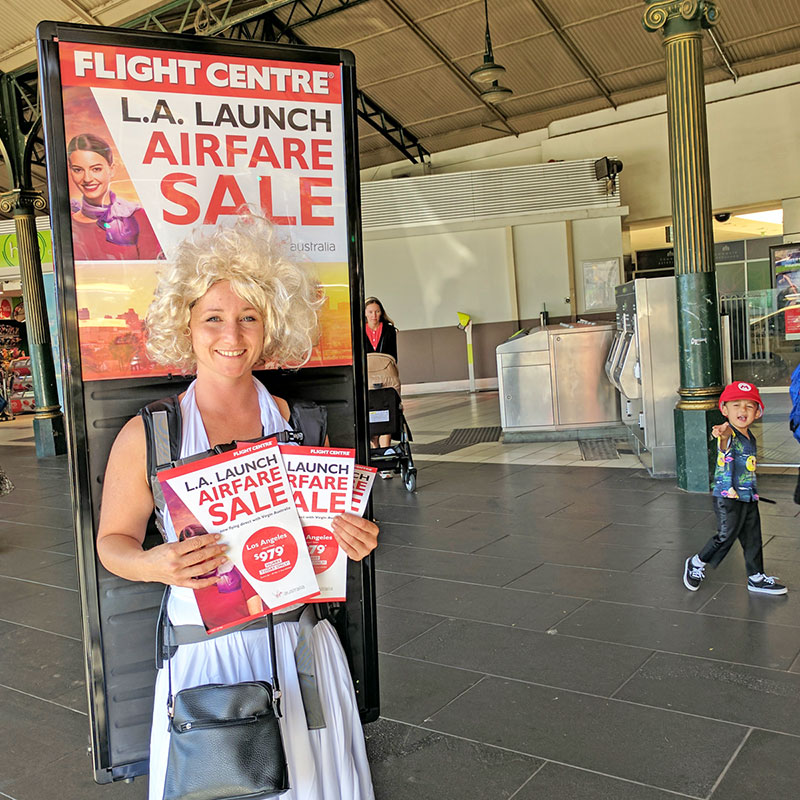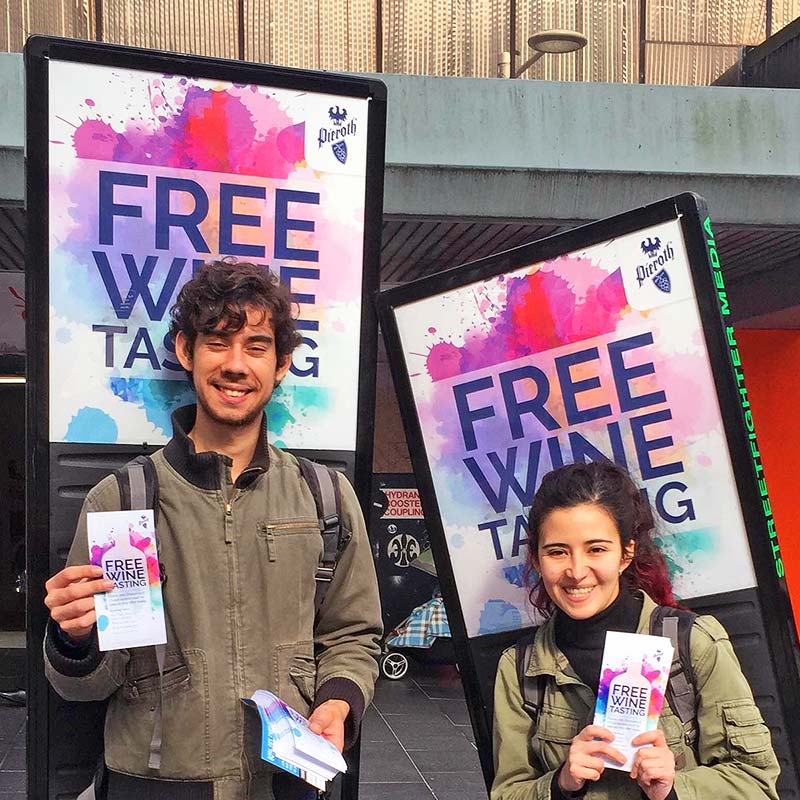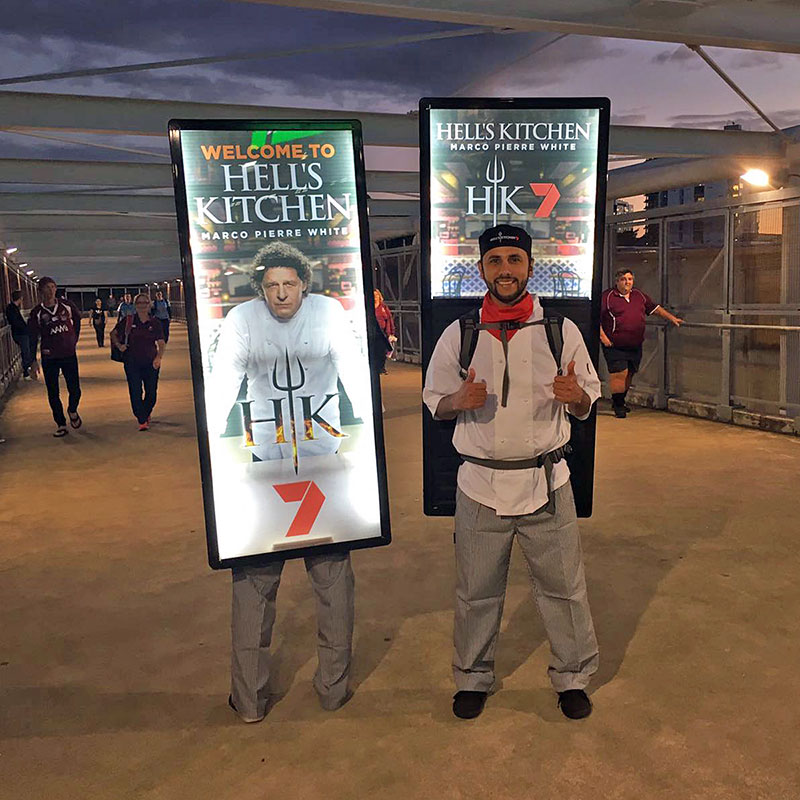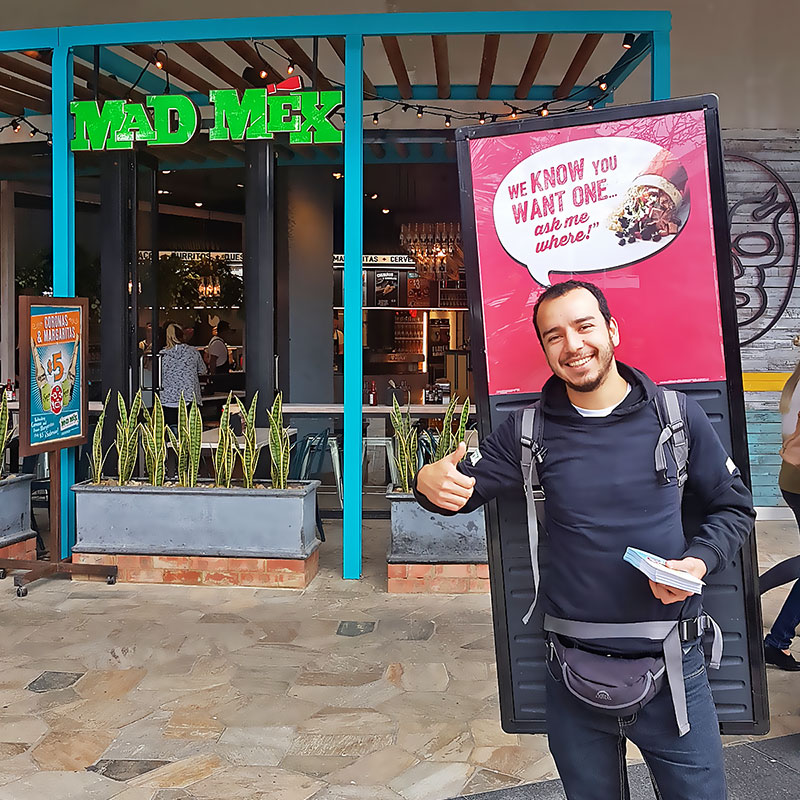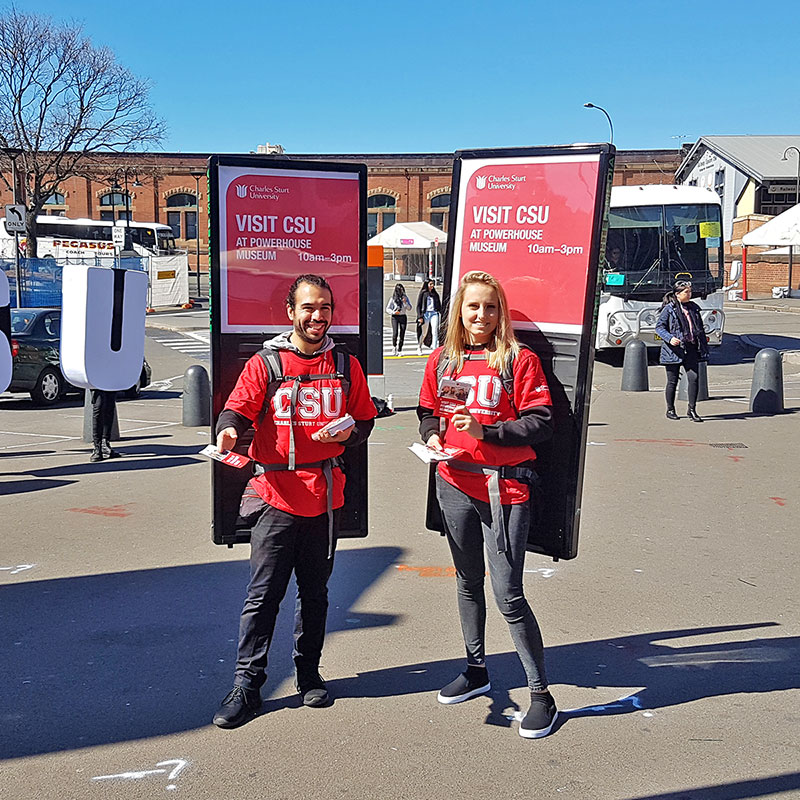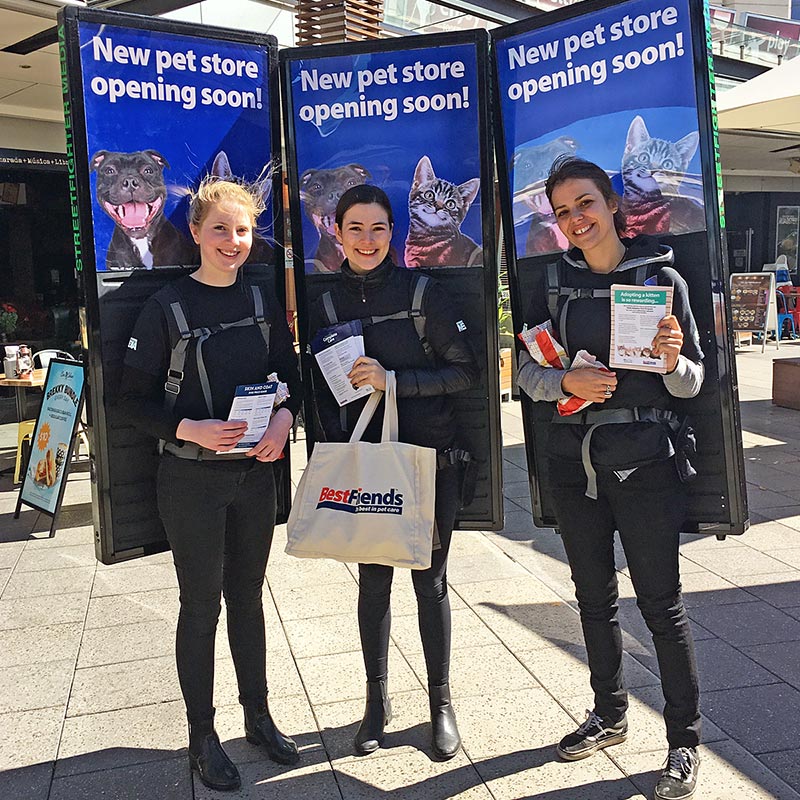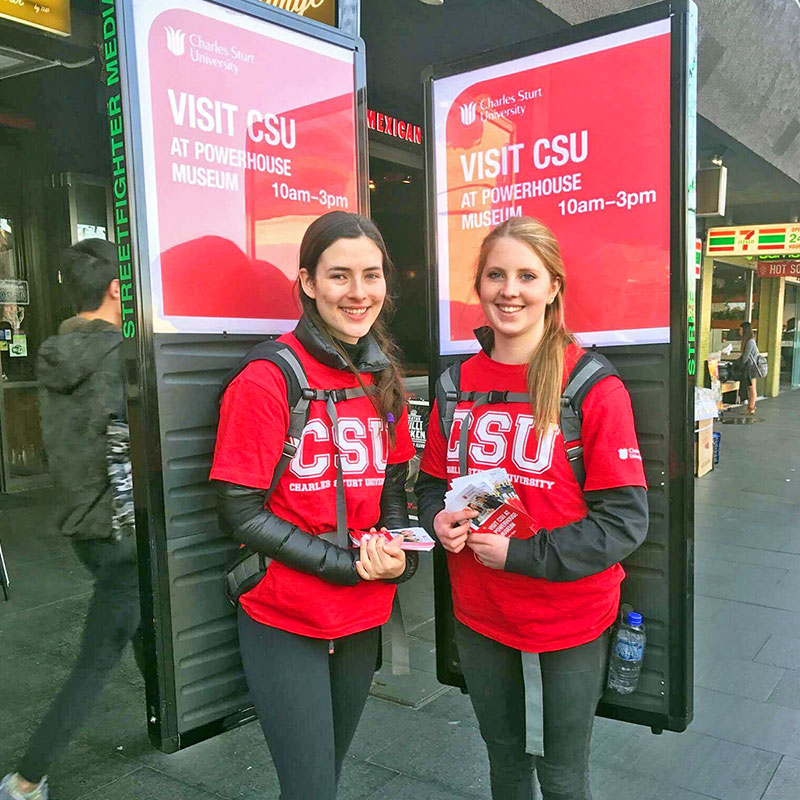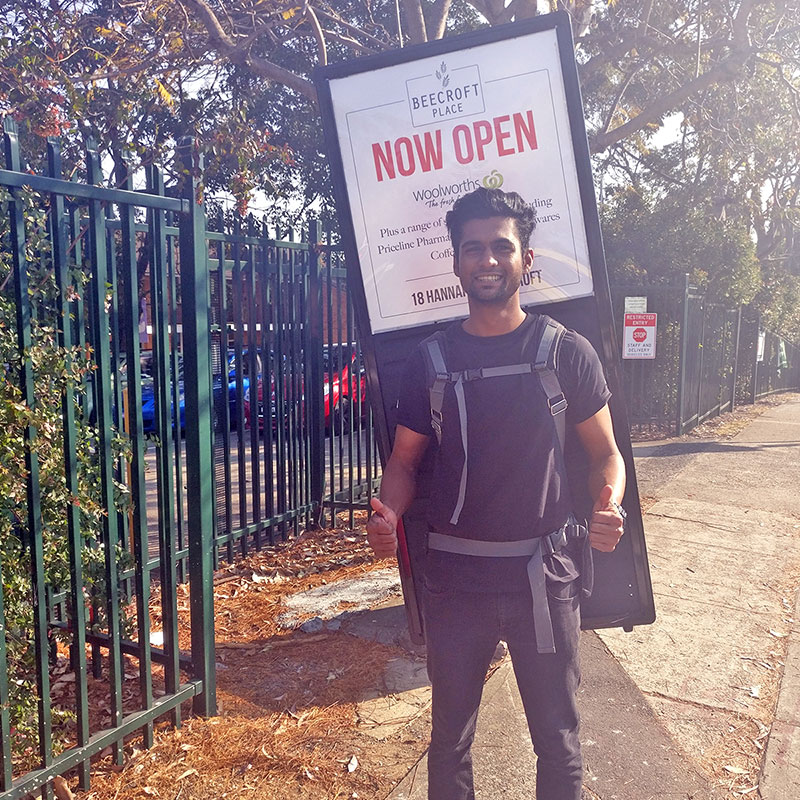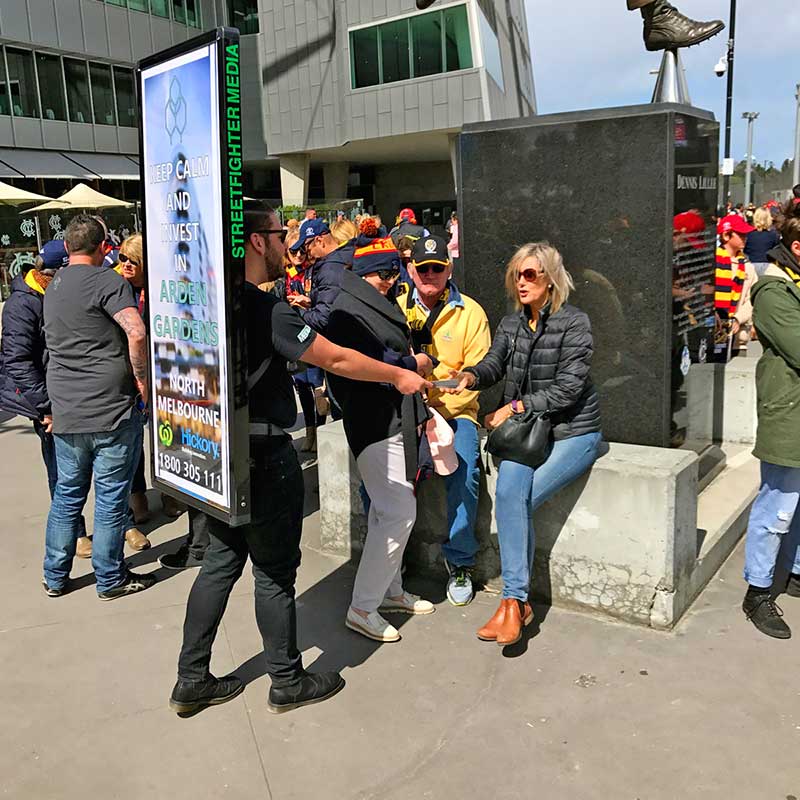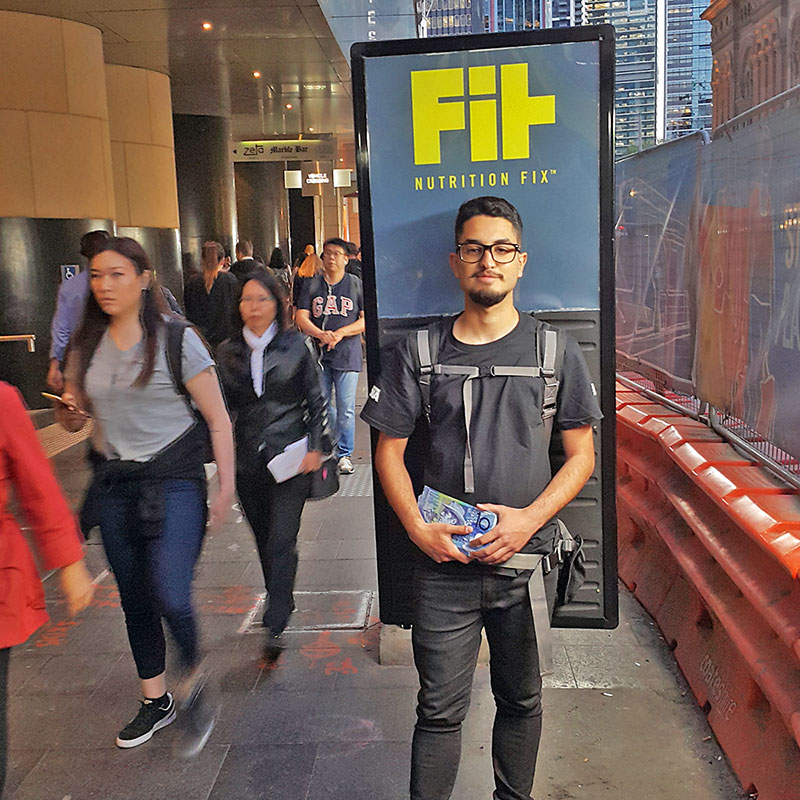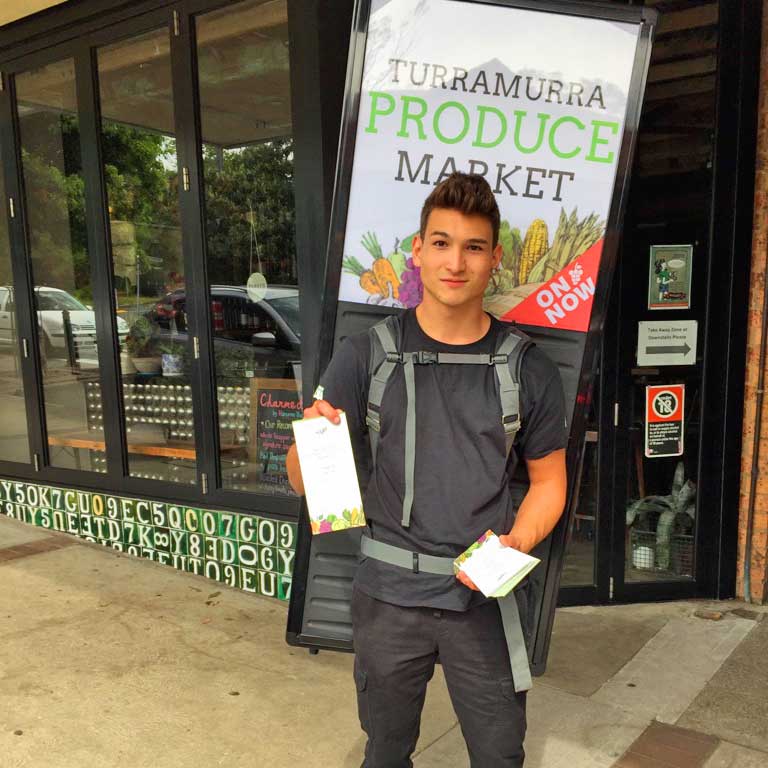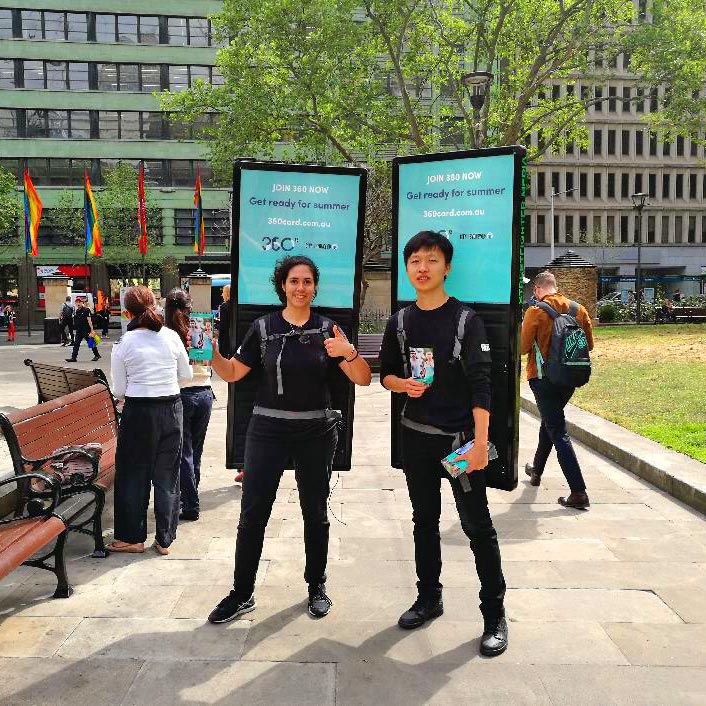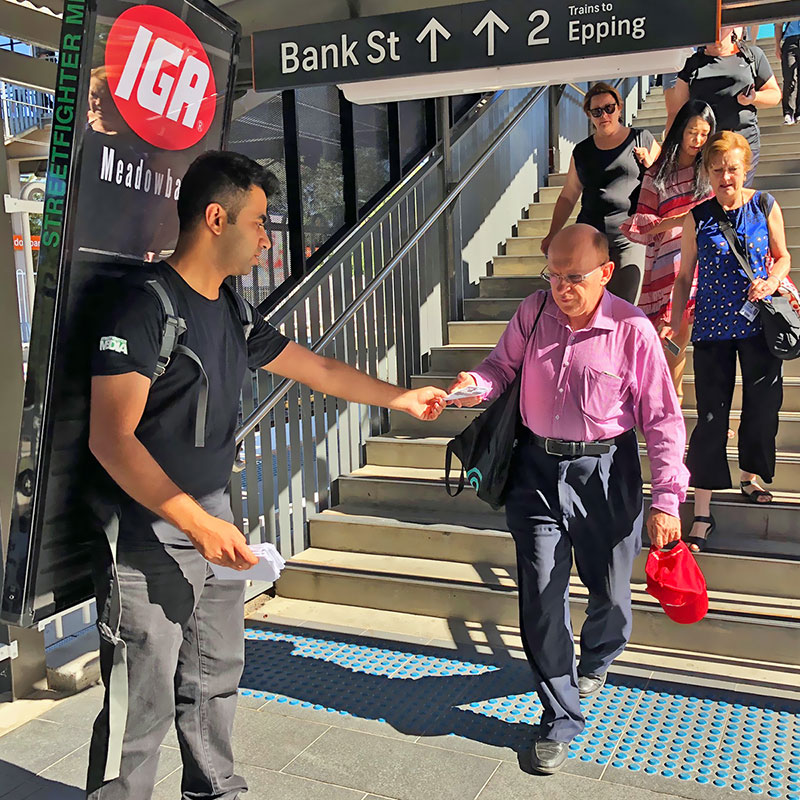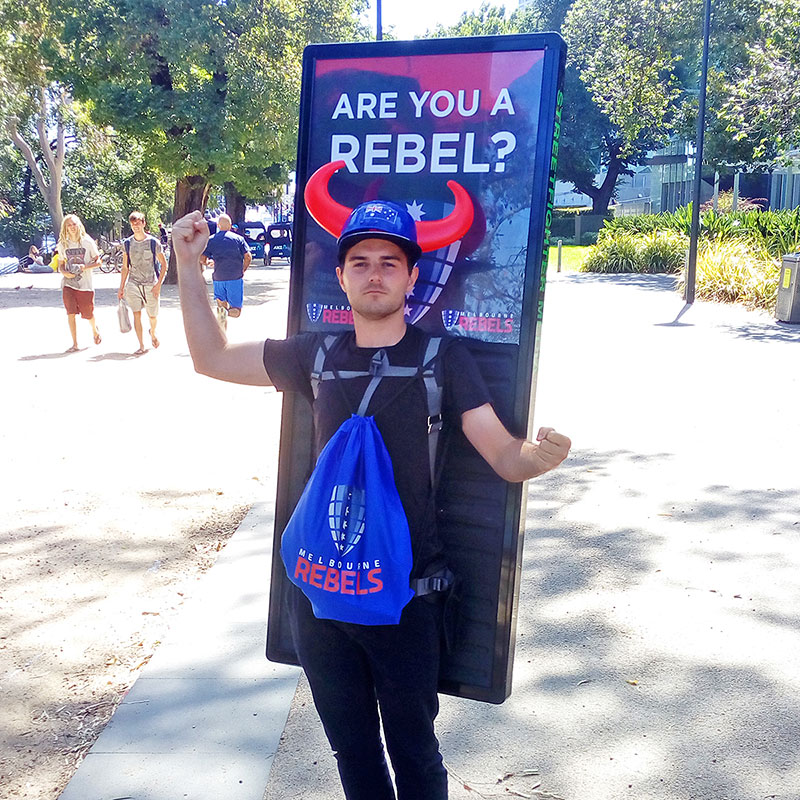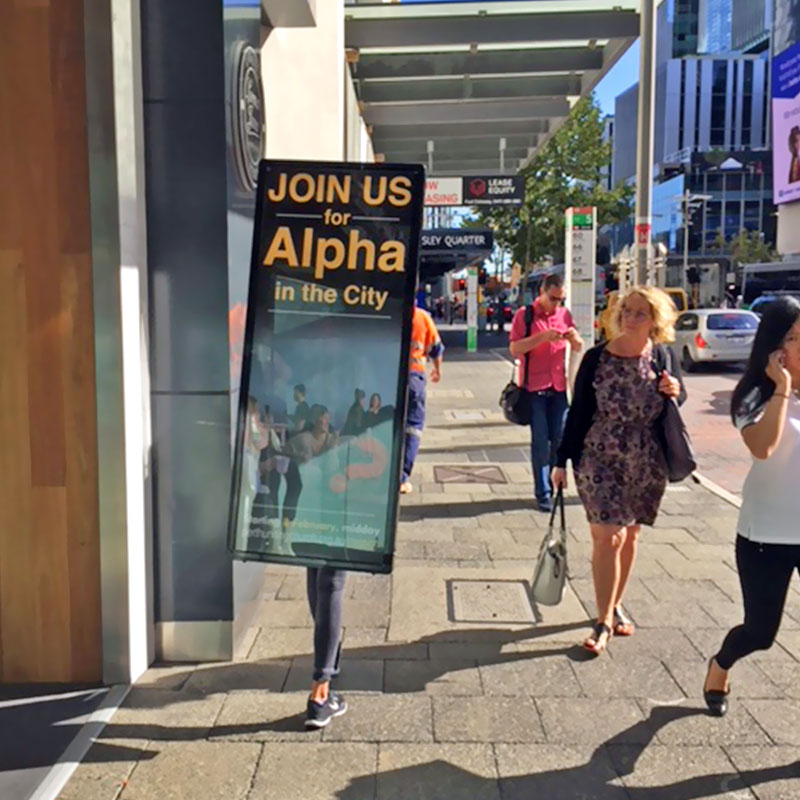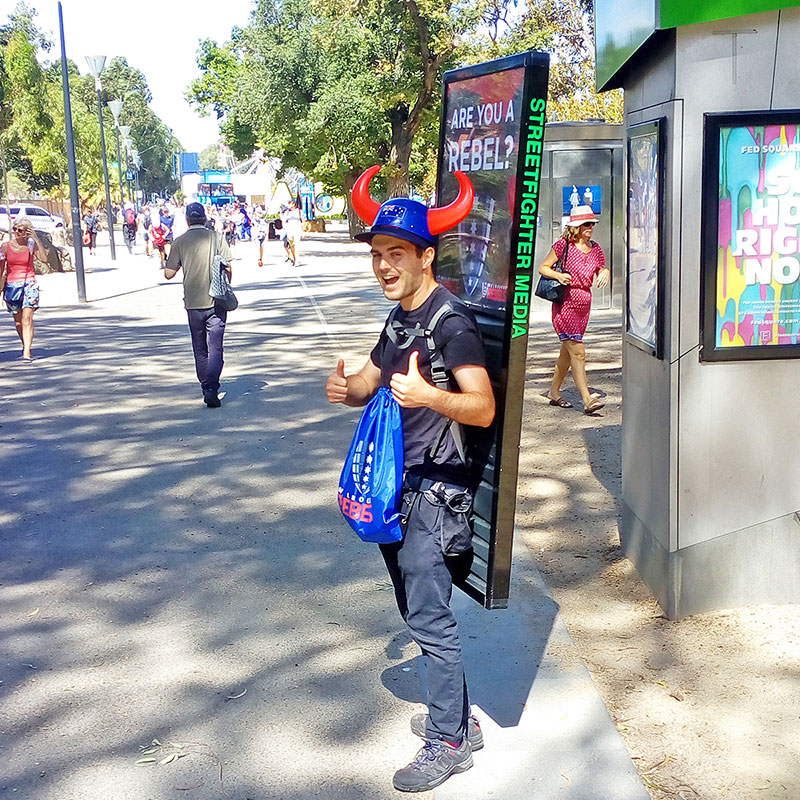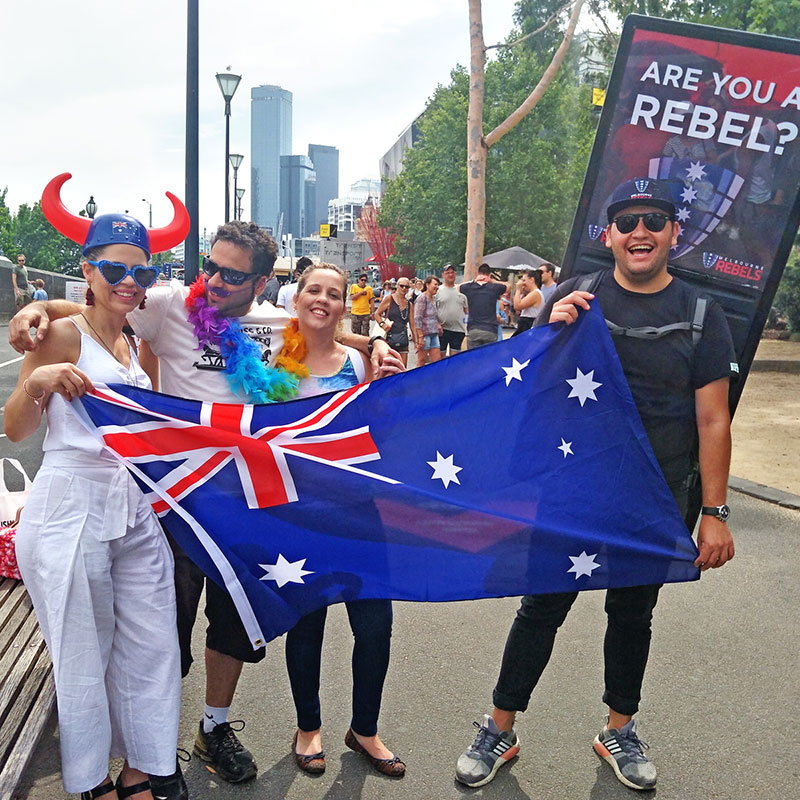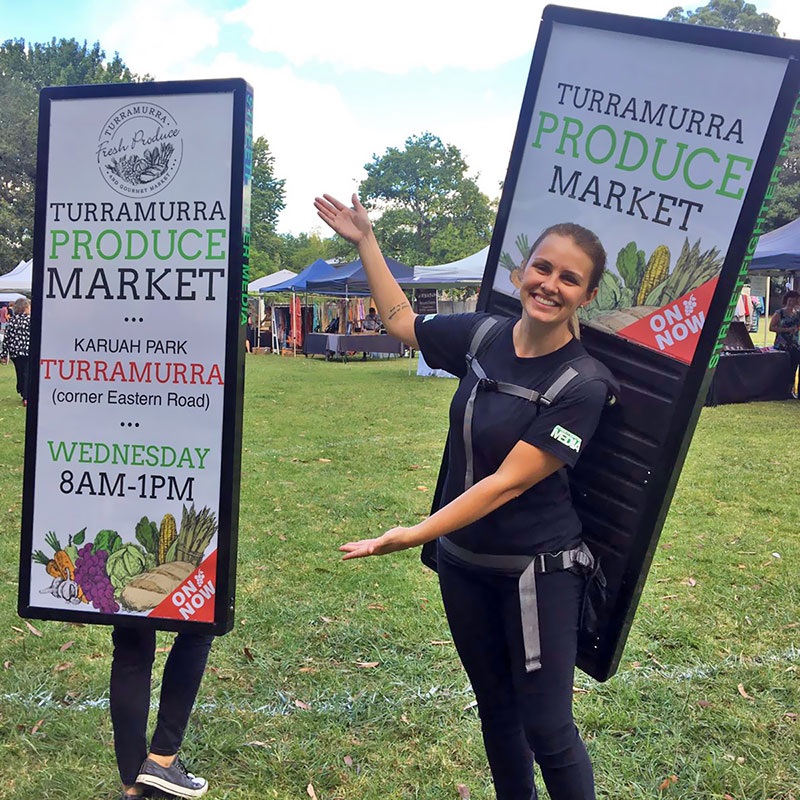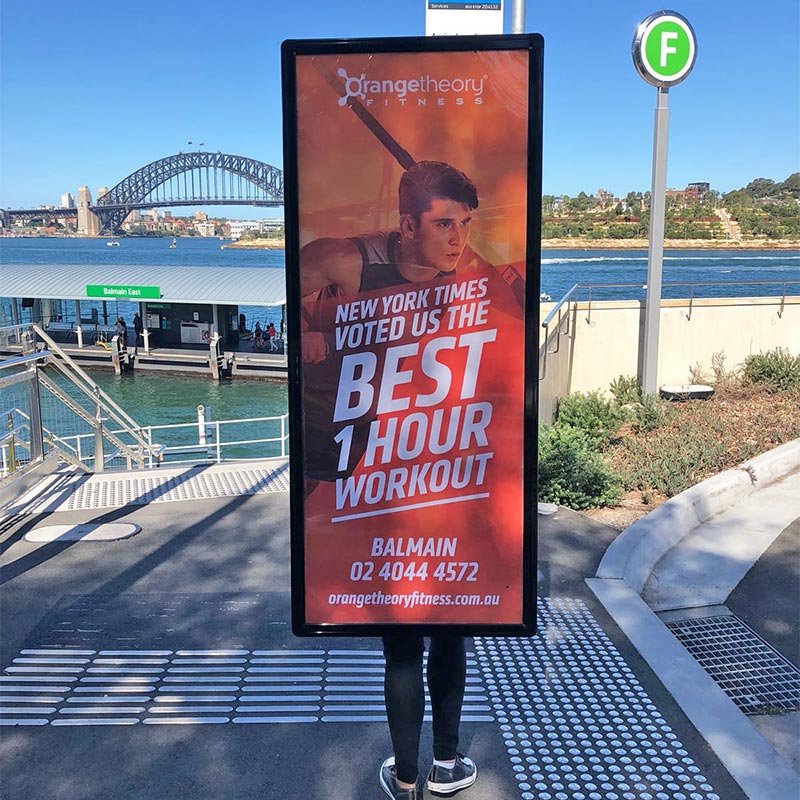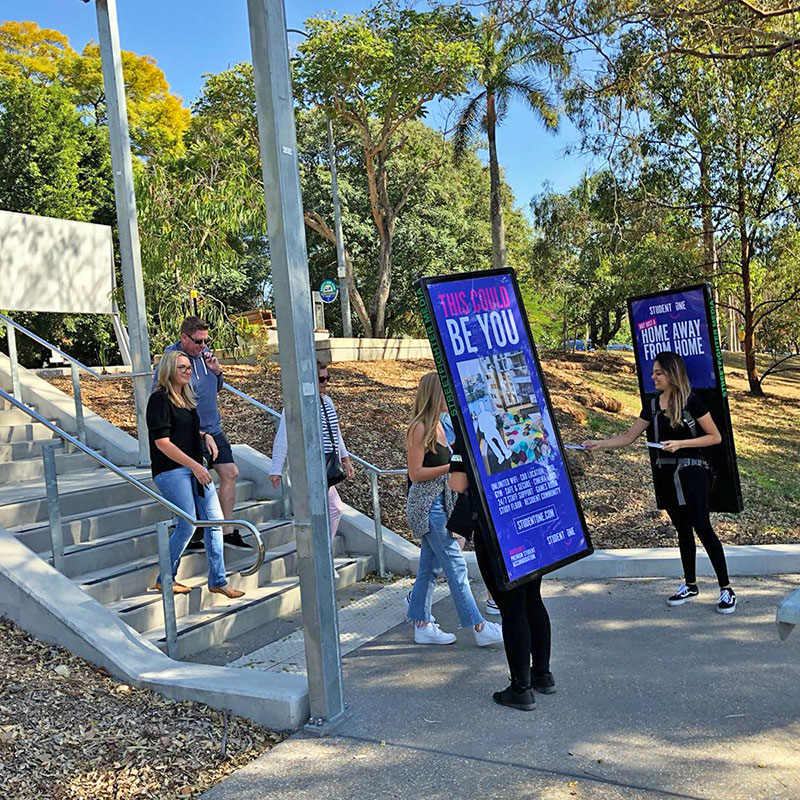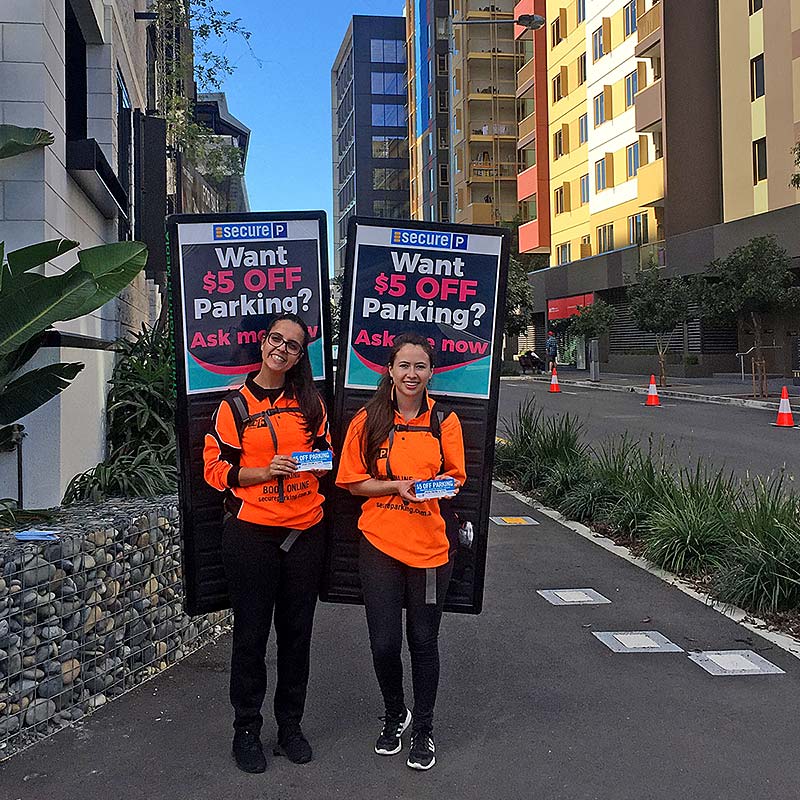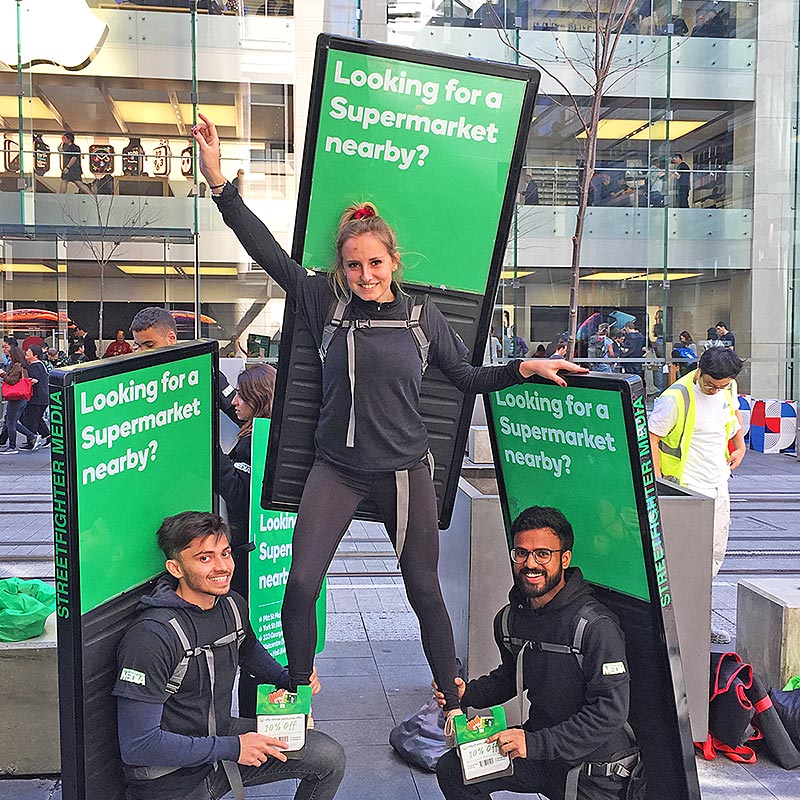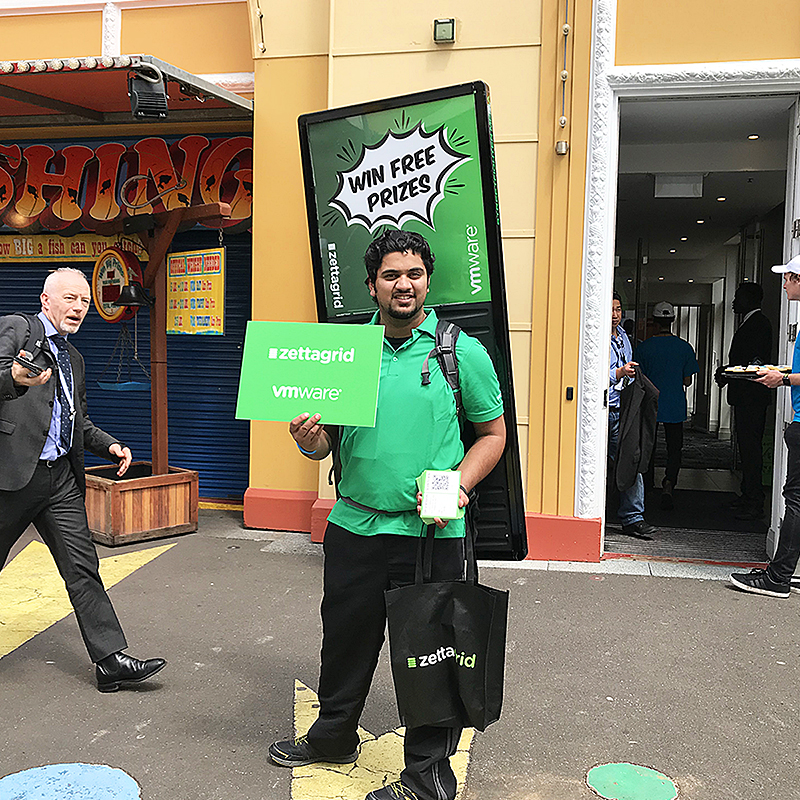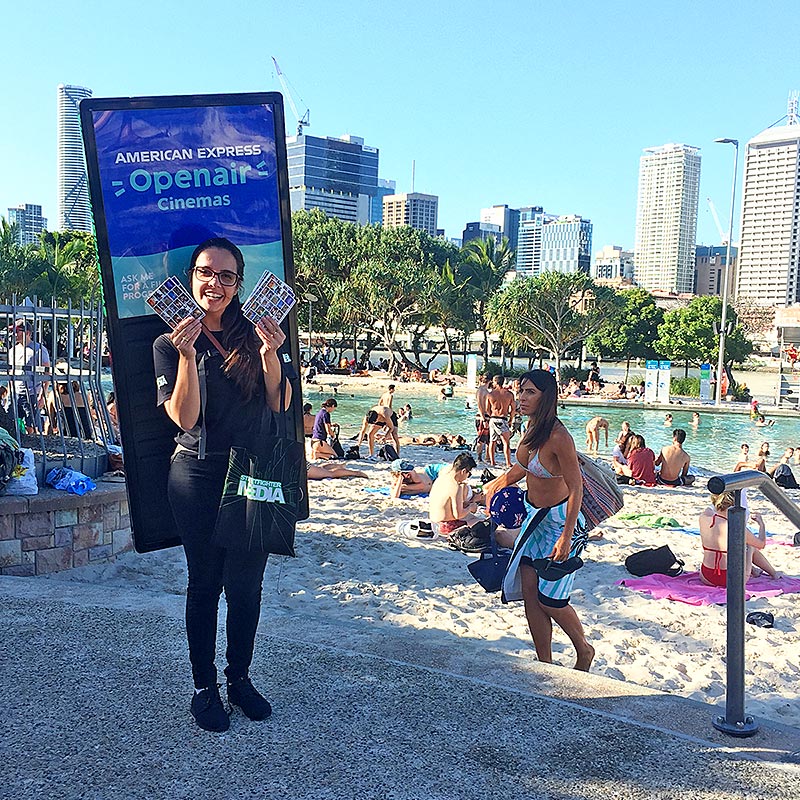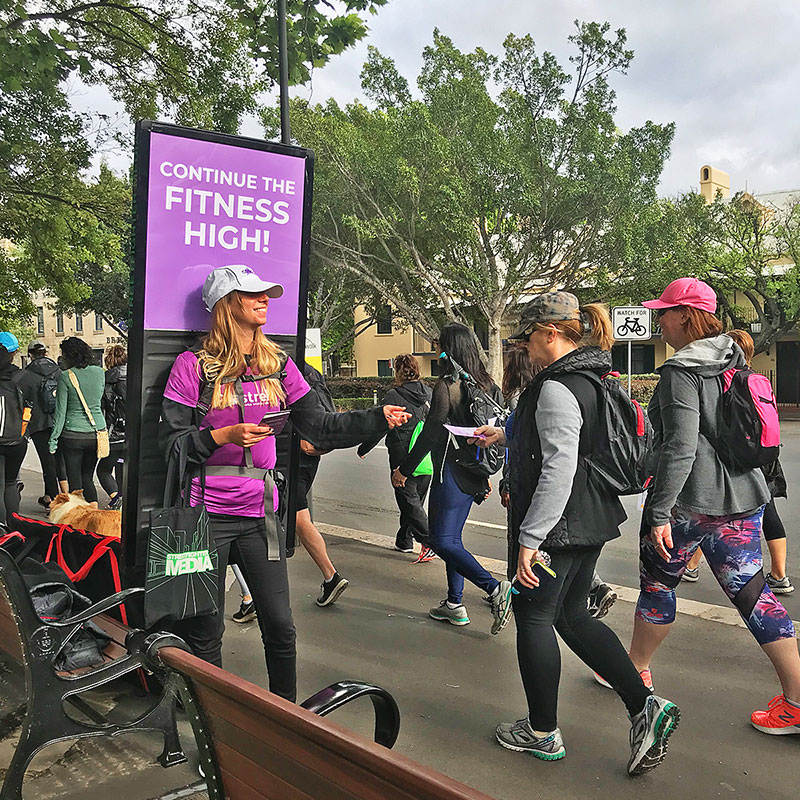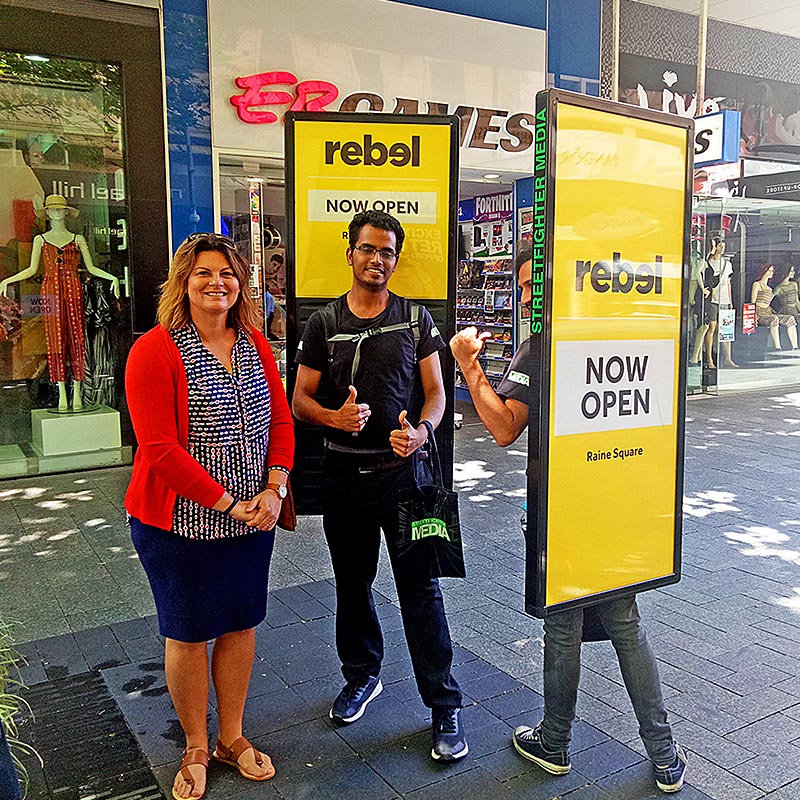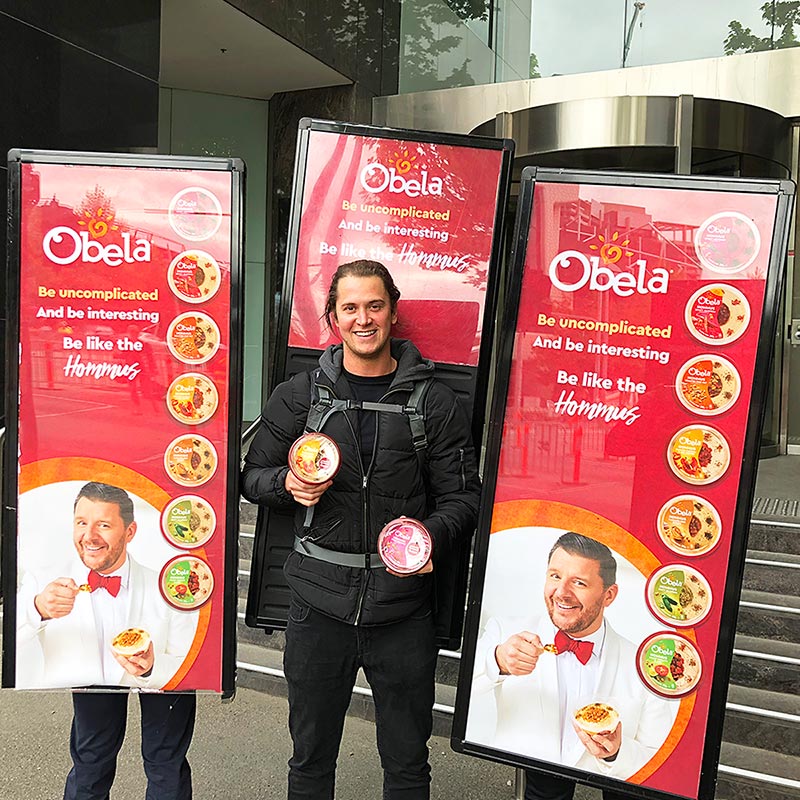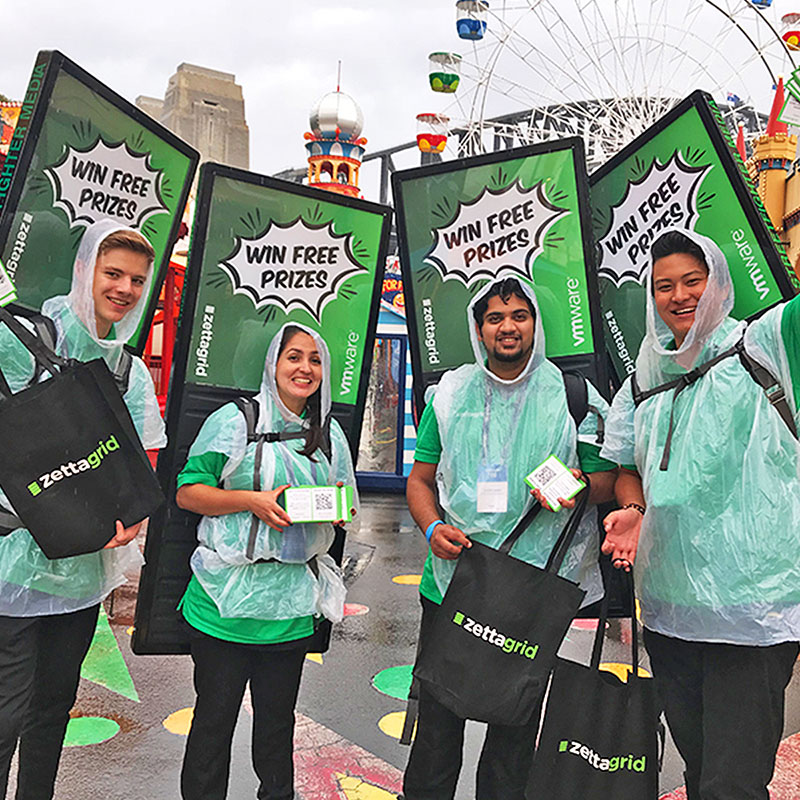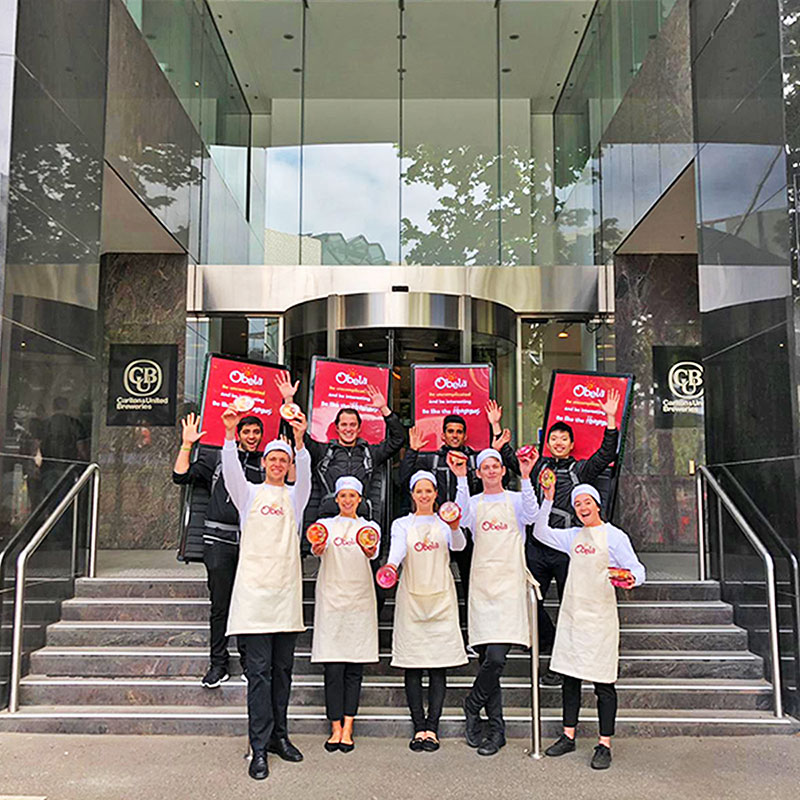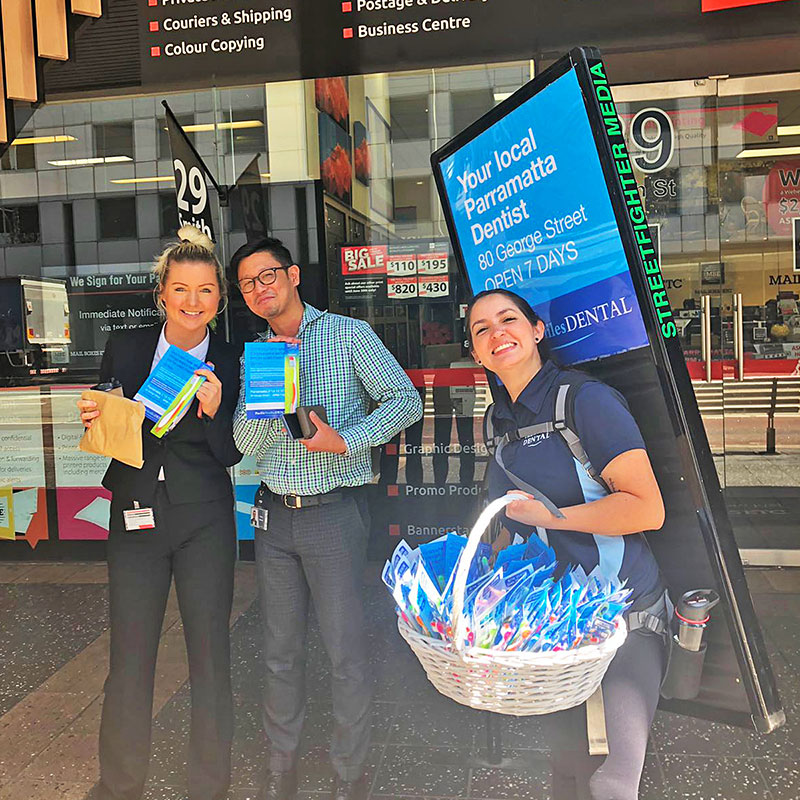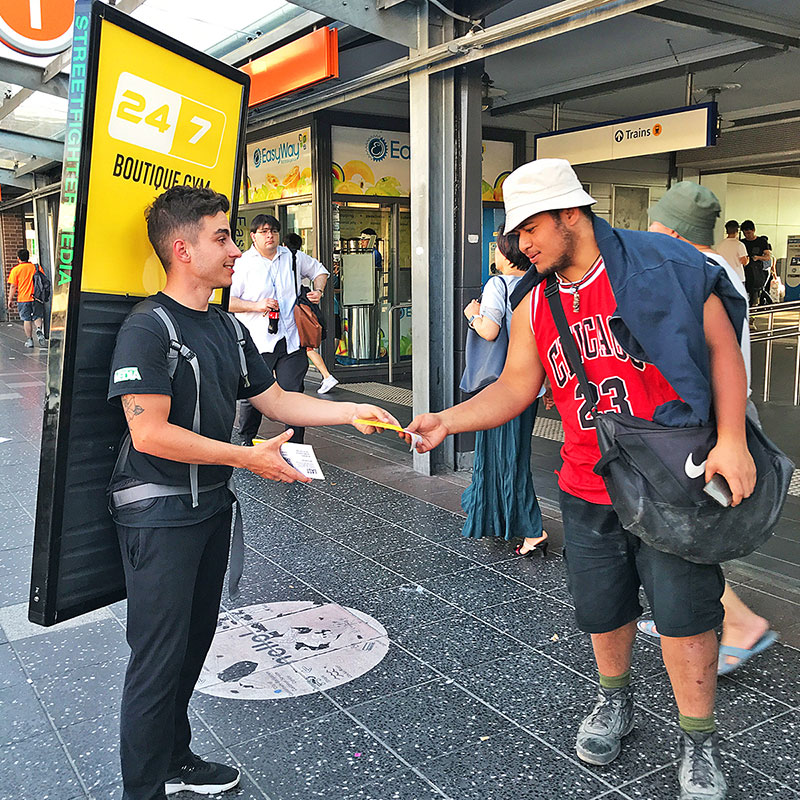 Human Billboards
Category: Public Space
Overview
Higher number of connections when compared with Brand Ambassadors
Locals are exposed to the message, even if they do not engage on the day
Regular and trained teams
Teams are briefed for each shift
Face-to-Face Engagement with target audience
Teams can hand out info and direct people to a location
Illuminated for undercover or night use
Can go to high foot traffic areas, like transport hubs
Active promotion, often used where traditional advertising is lost
Want to actively target high traffic areas? Human Billboards resulted in a higher number of connections than using Brand Ambassadors alone (see video Human Billboards vs. Brand Ambassadors).

Unmatched Experience
Having activated thousands of campaigns across the country, we set a new record in 2019 with 40 simultaneous Human Billboards on a single shift.
Better Results
When tested against Brand Ambassadors more people engaged with Human Billboards. And if people choose not to engage on the day, they are still exposed to the message. See video "Human Billboards vs. Brand Ambassadors" for results.

Face-to-Face Contact
Our teams can hand out information, answer questions and direct your customers to a location.

Illuminated
With illuminated front and rear panels, Human Billboards are highly visible for undercover campaigns, gloomy days and are exceptional at night.
Flexible Locations
Human Billboards can target areas where passive advertising can be lost, like shopping strips, transport hubs and areas with high foot-traffic. As well as moving to different locations during a single shift.

How are they used?
Working in teams of two or more, locals are exposed to the message and can decide whether to engage further. Mostly used in high foot-traffic areas, surrounding transport hubs or in areas where traditional advertising is lost or too competitive.
Team Locations
Regular and trained teams are briefed on every single shift:
Sydney
Melbourne
Brisbane
Adelaide
Perth
Canberra
Hobart
Gold Coast
Newcastle
Wollongong
Other Major Cities
Can reach most rural areas across Australia