Human Billboards
Category: Public Space
VIDEO: Human Billboards vs. Brand Ambassadors
VIDEO: Getting the Most Out of your Human Billboards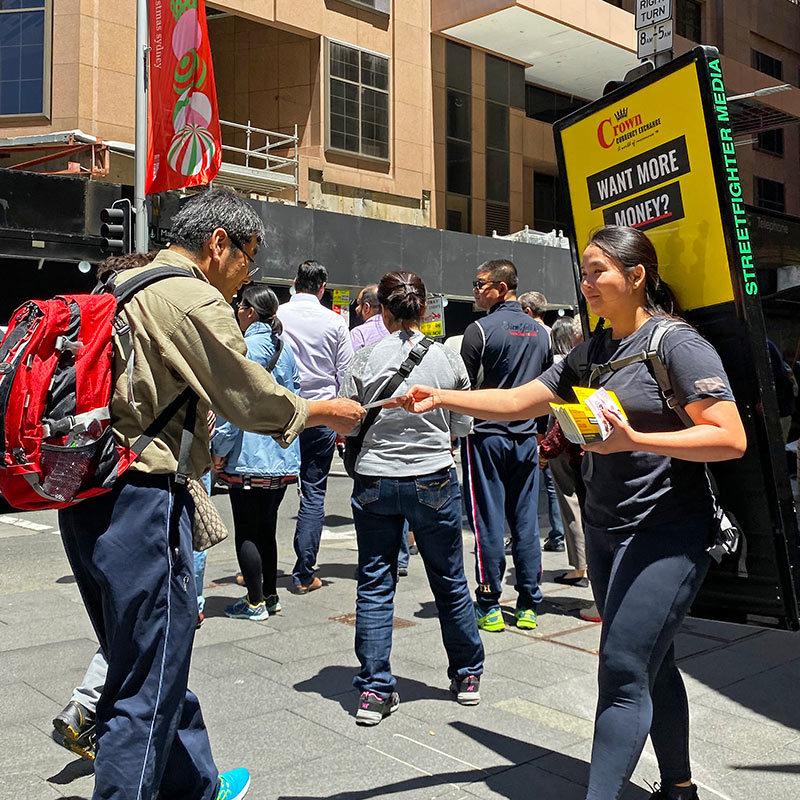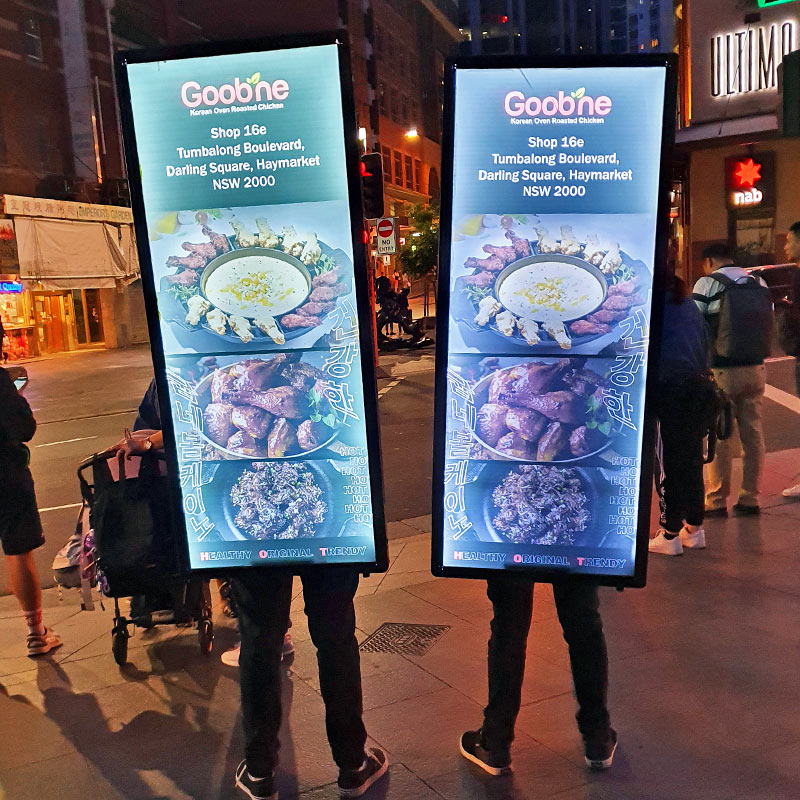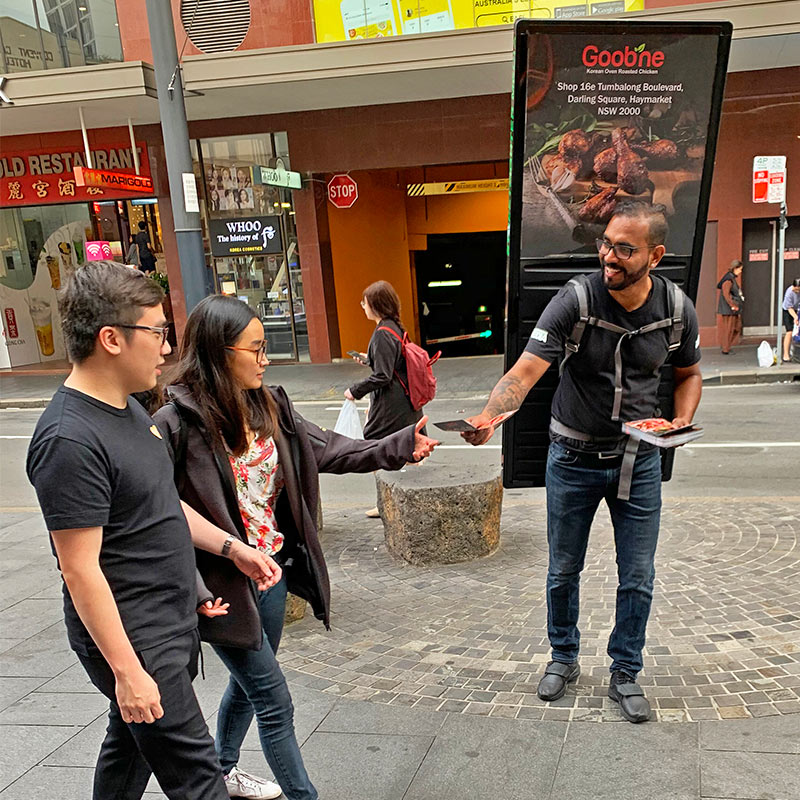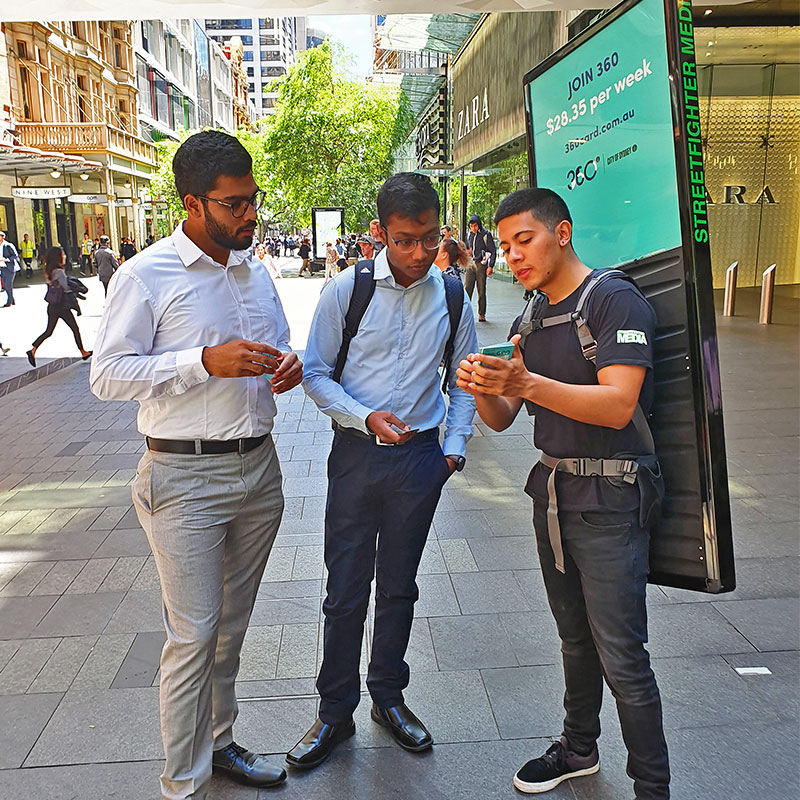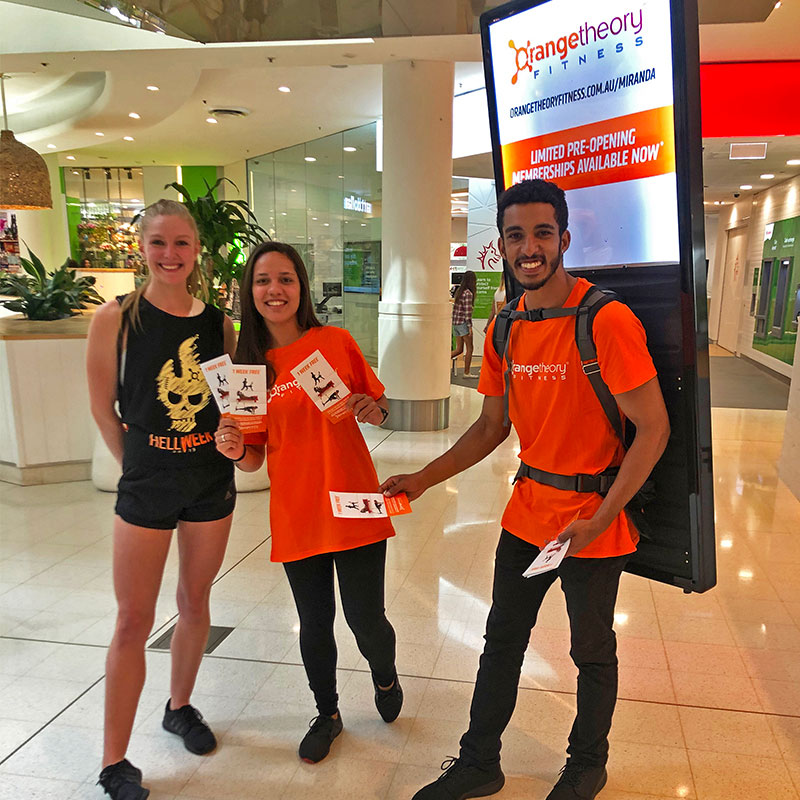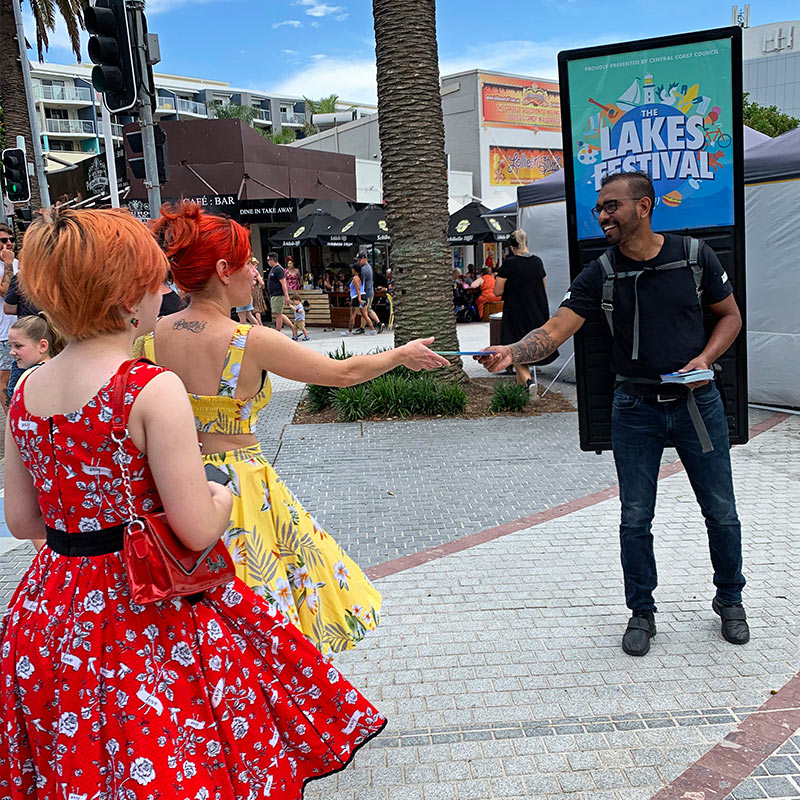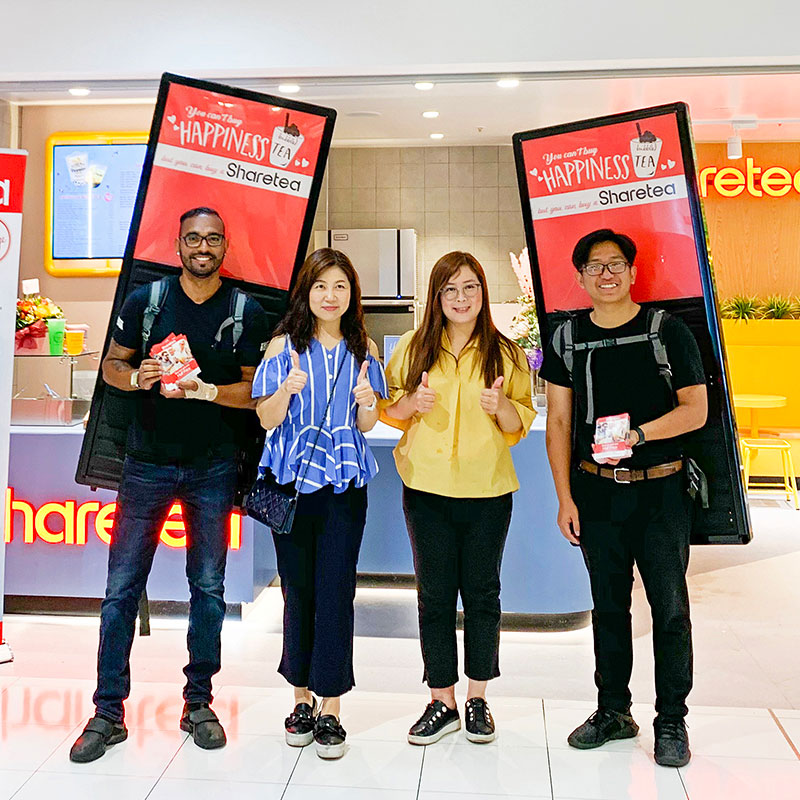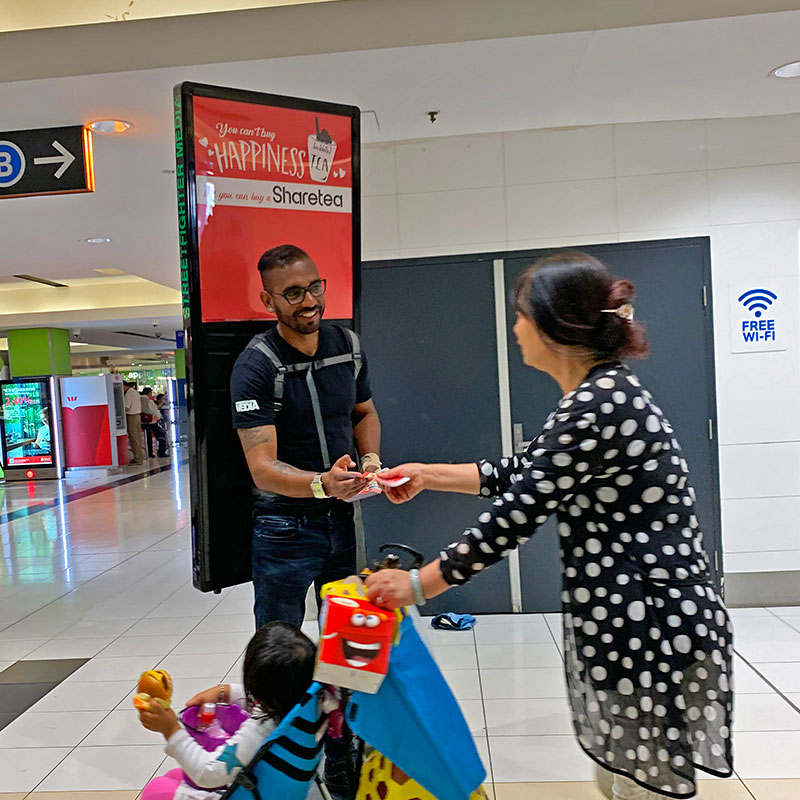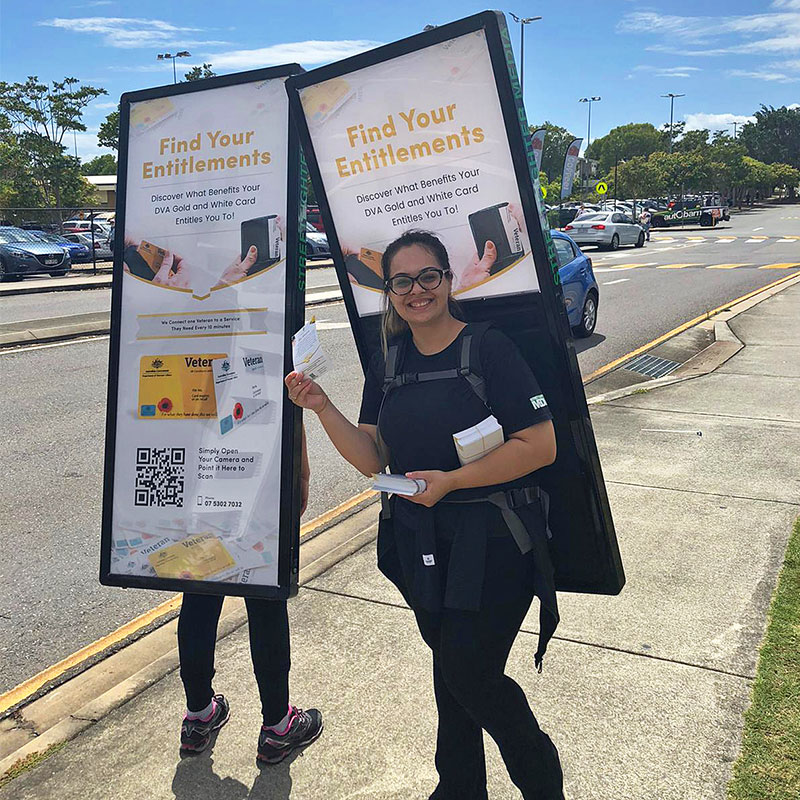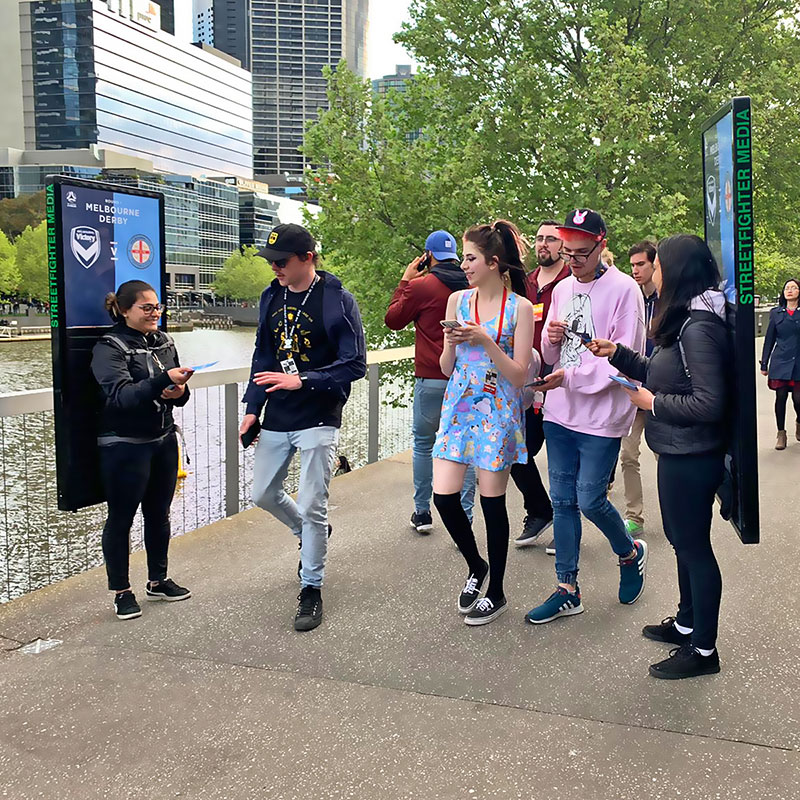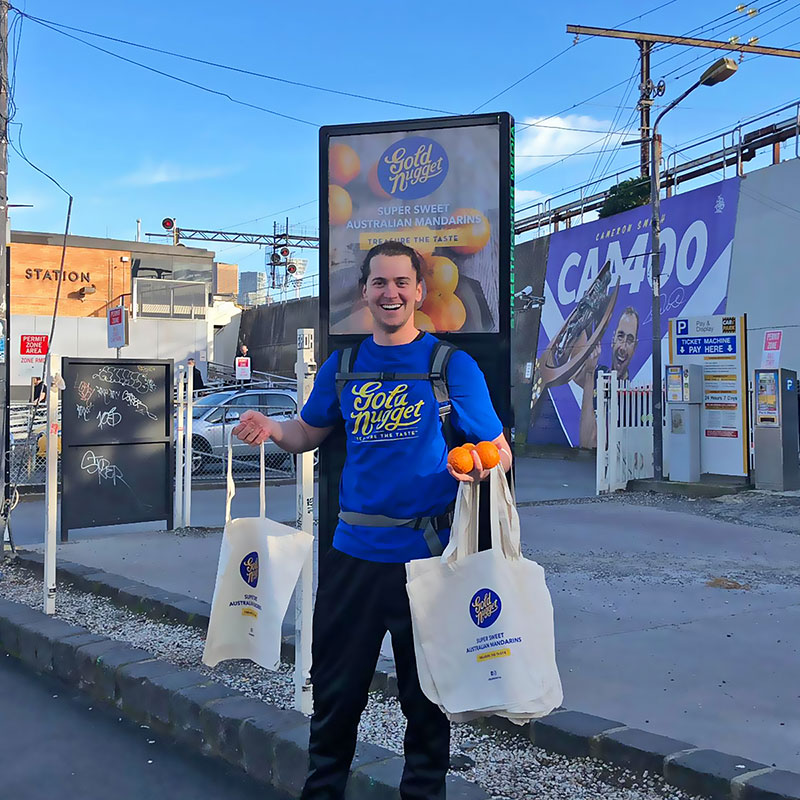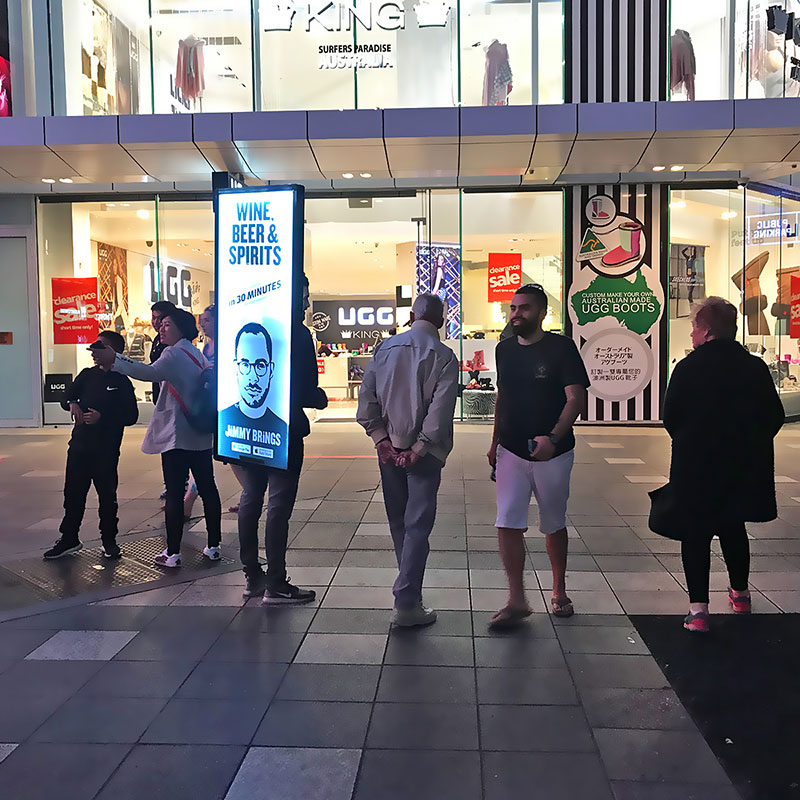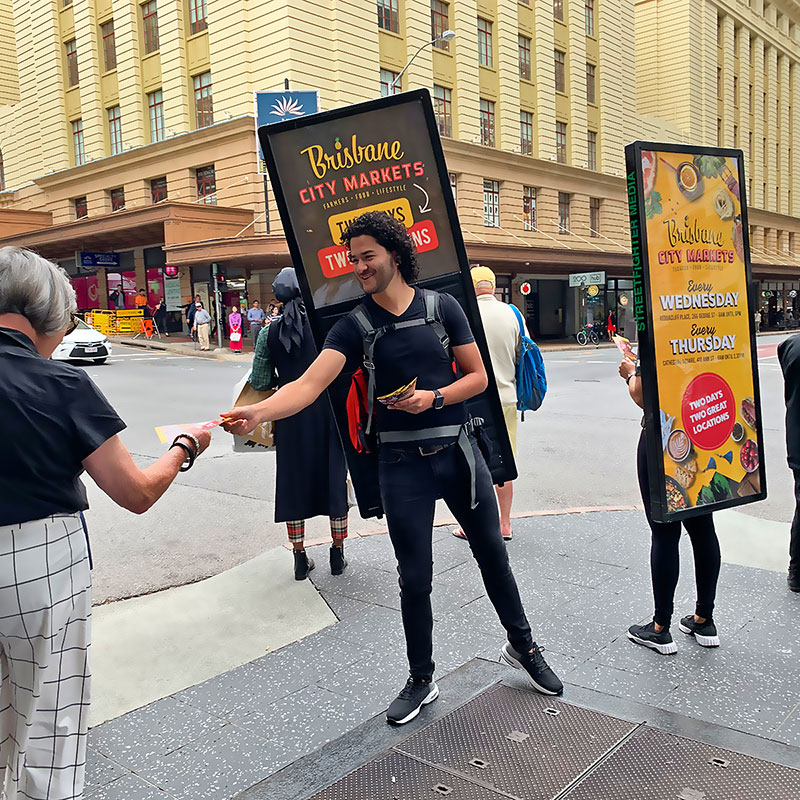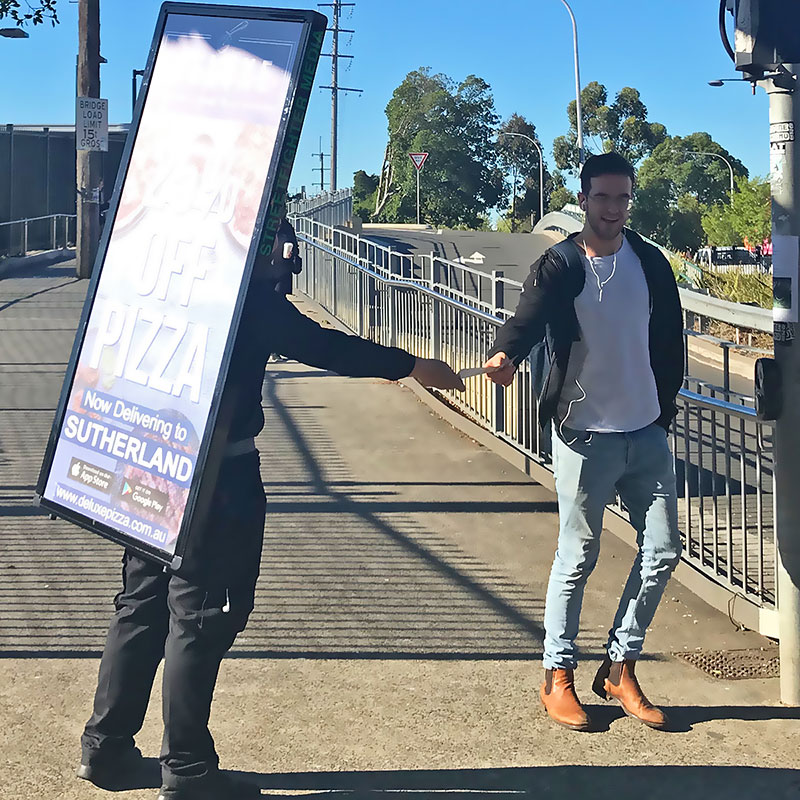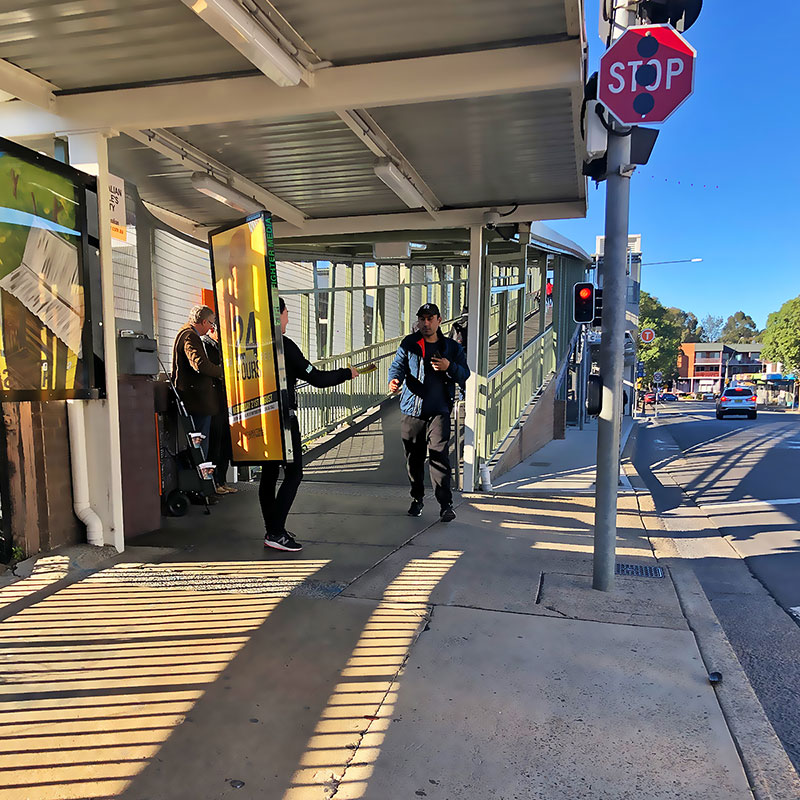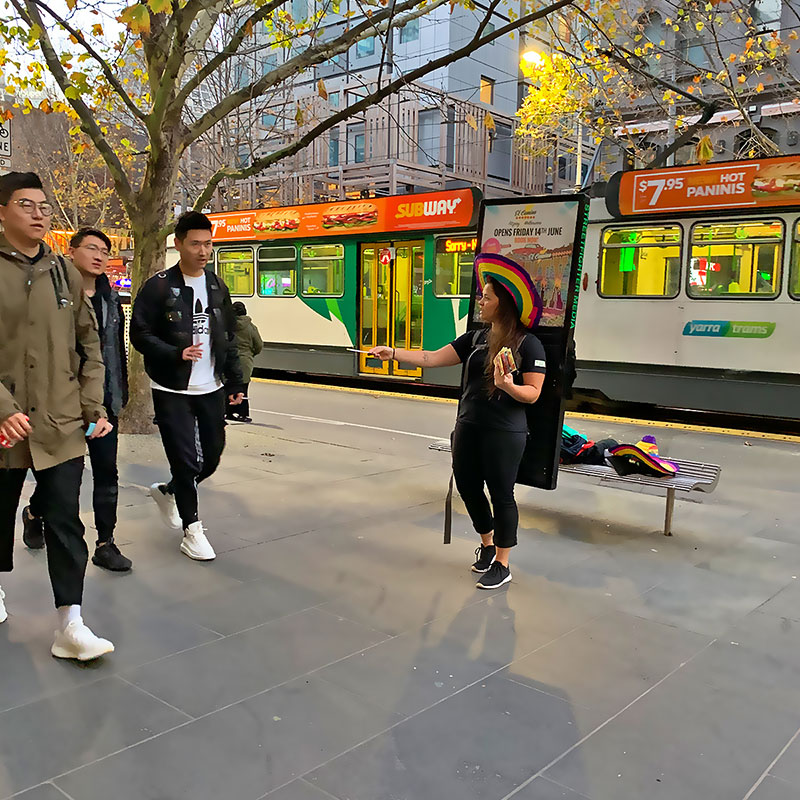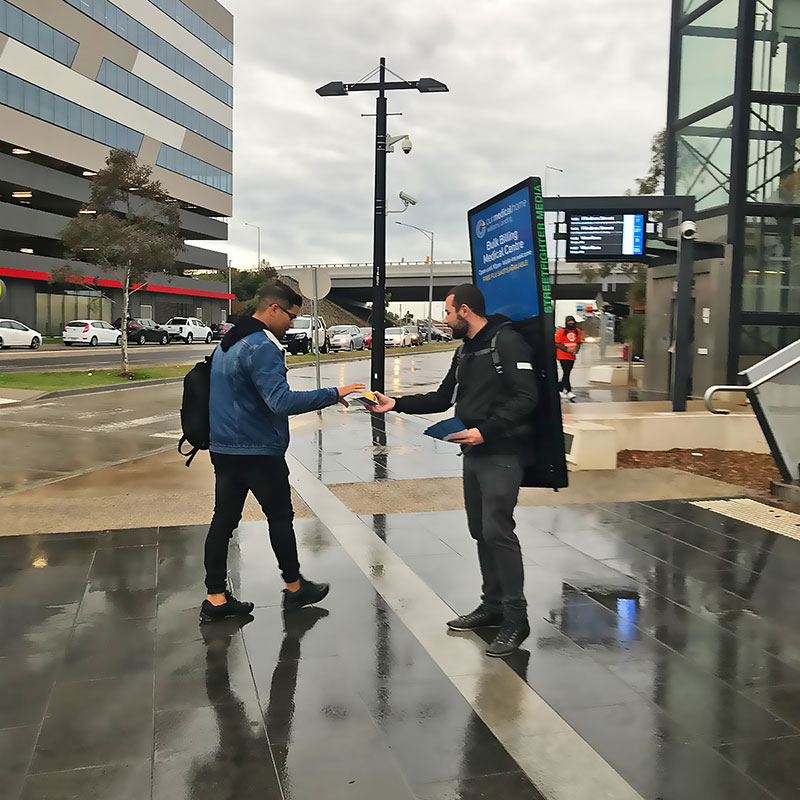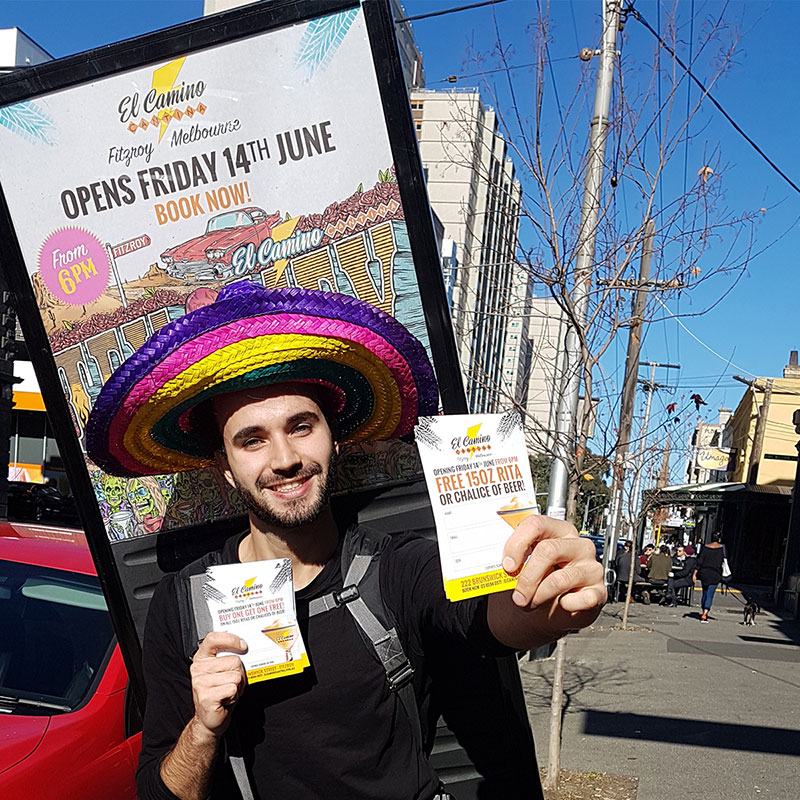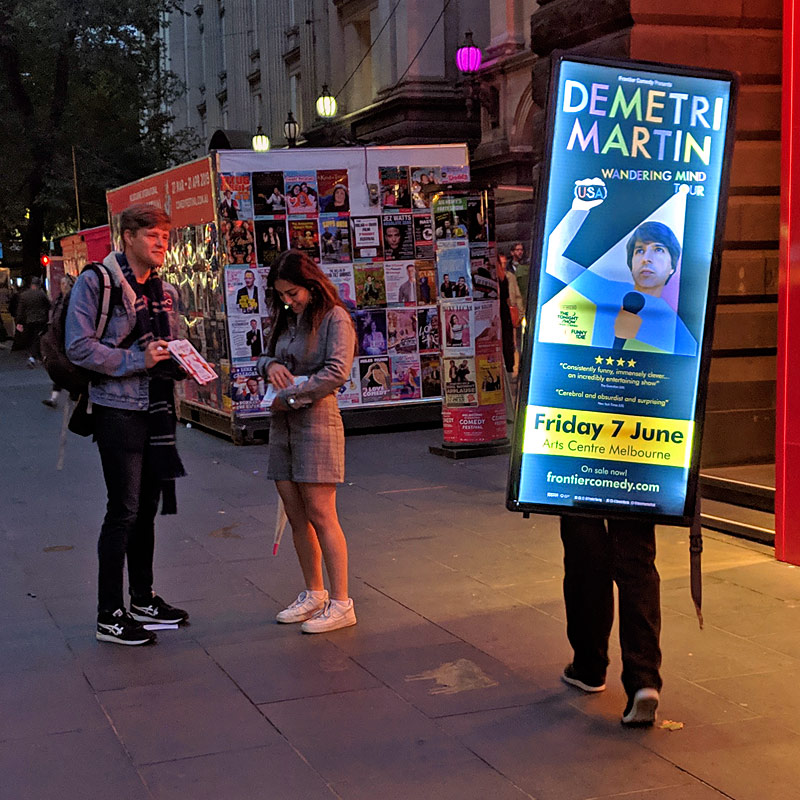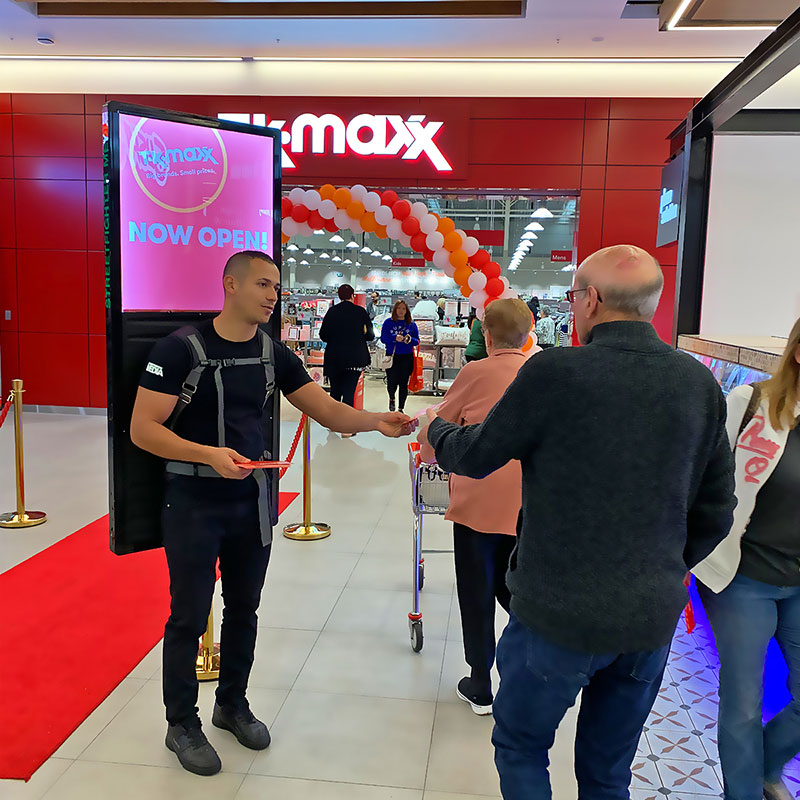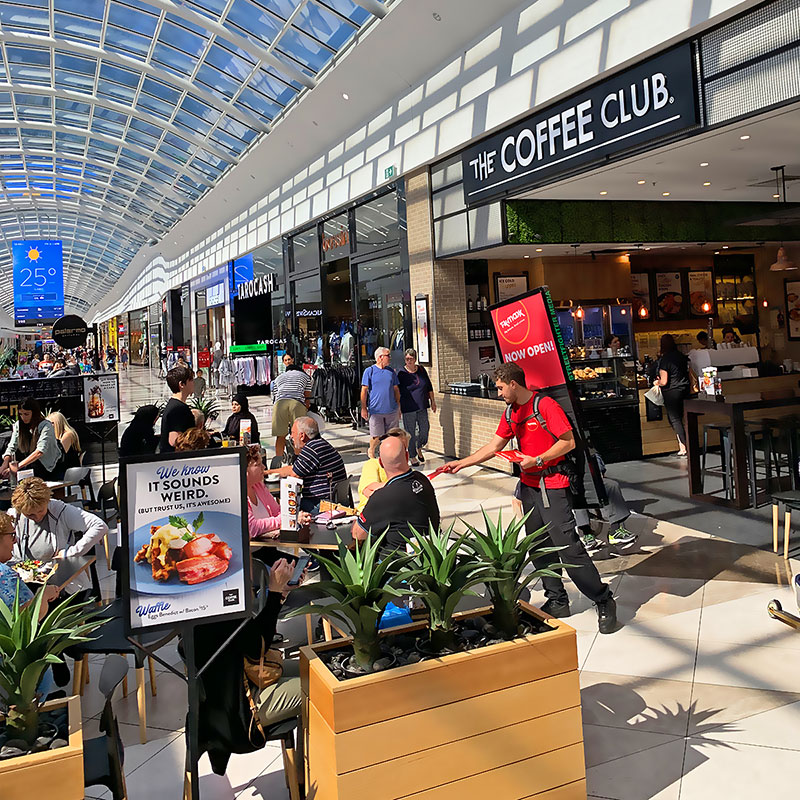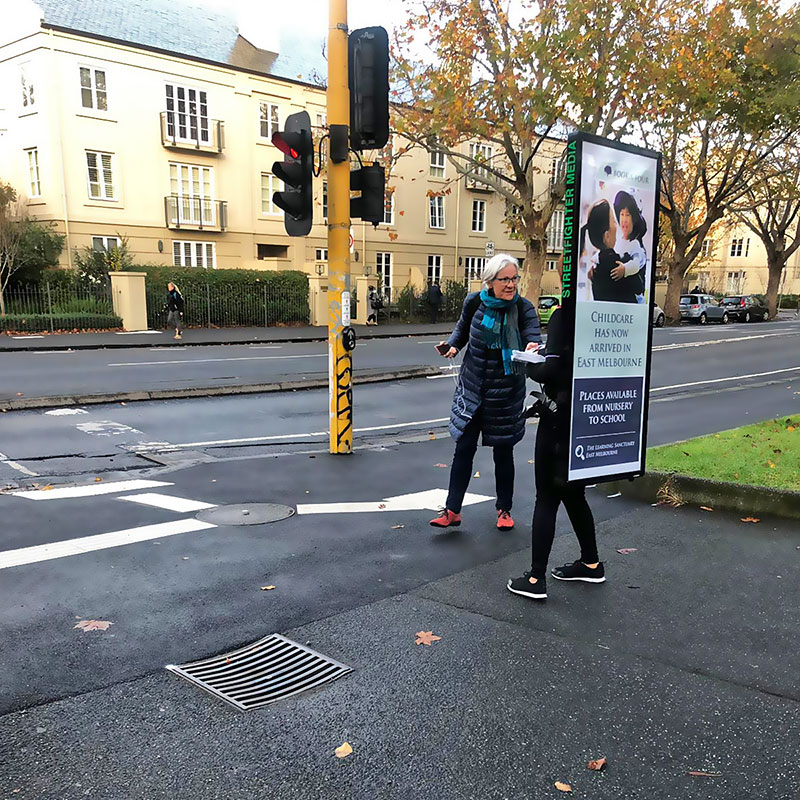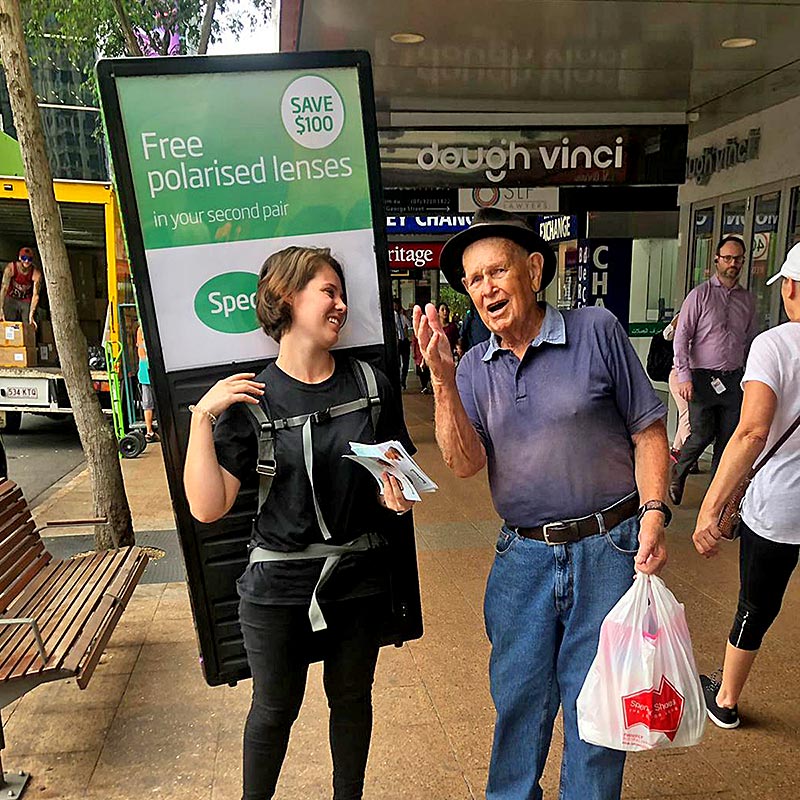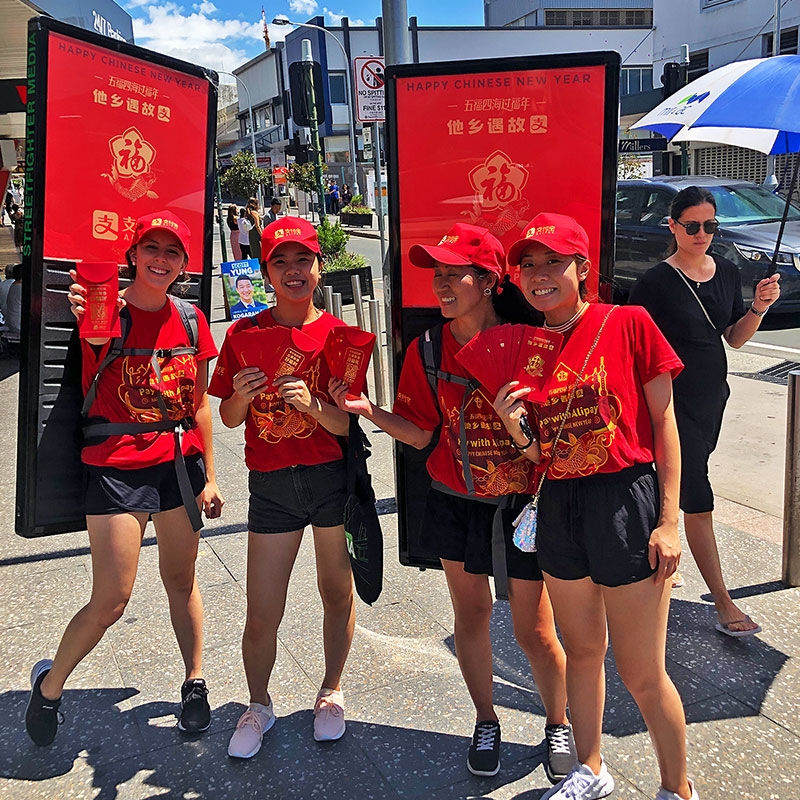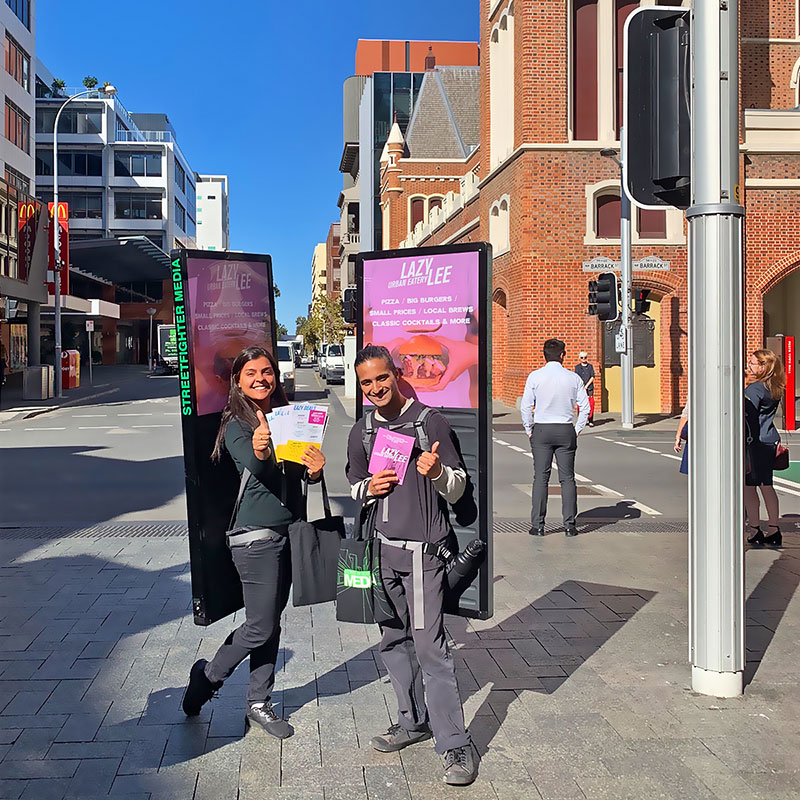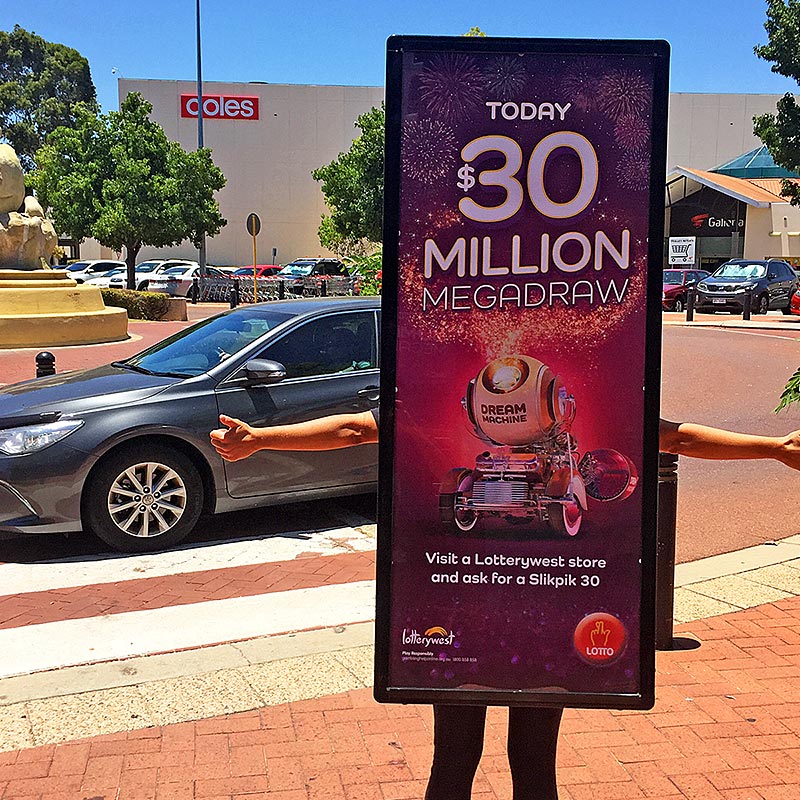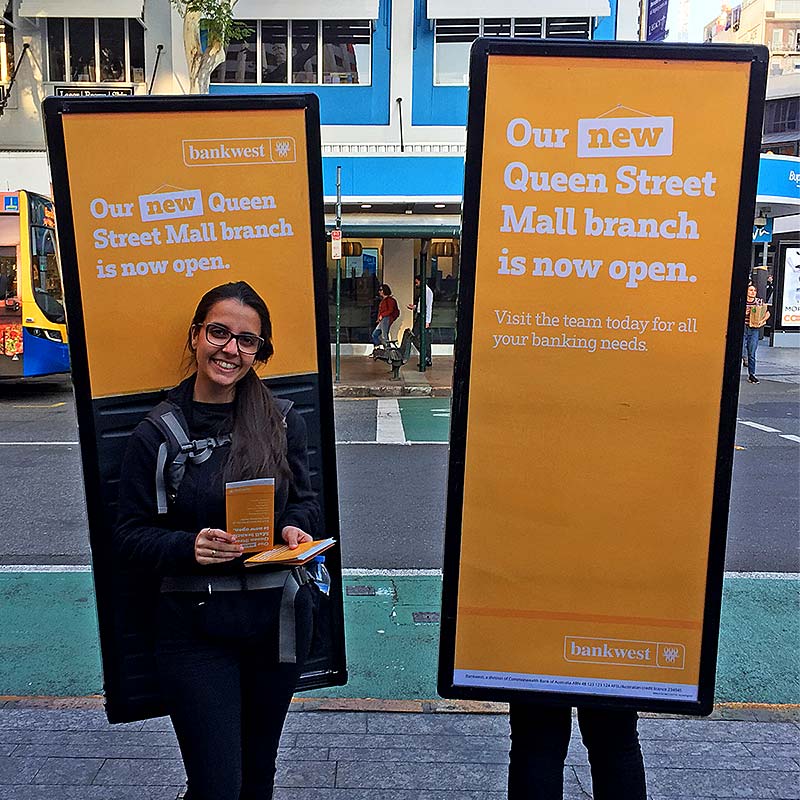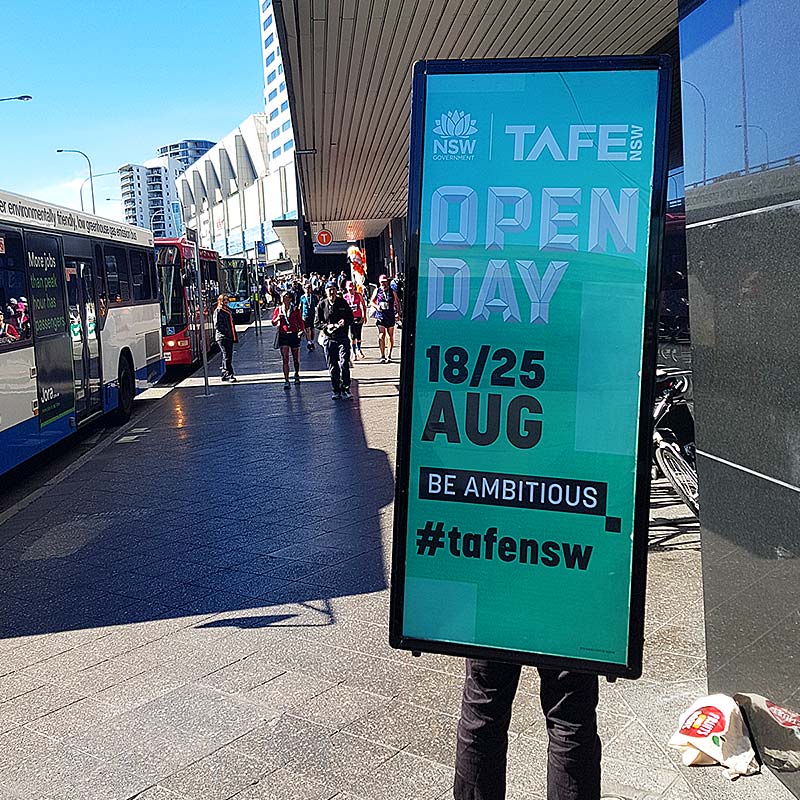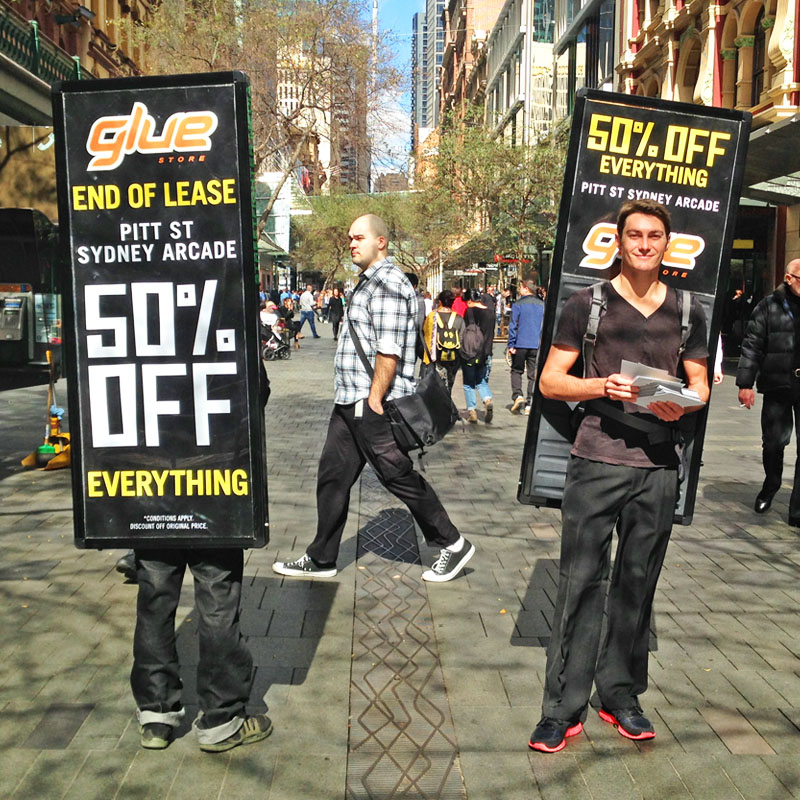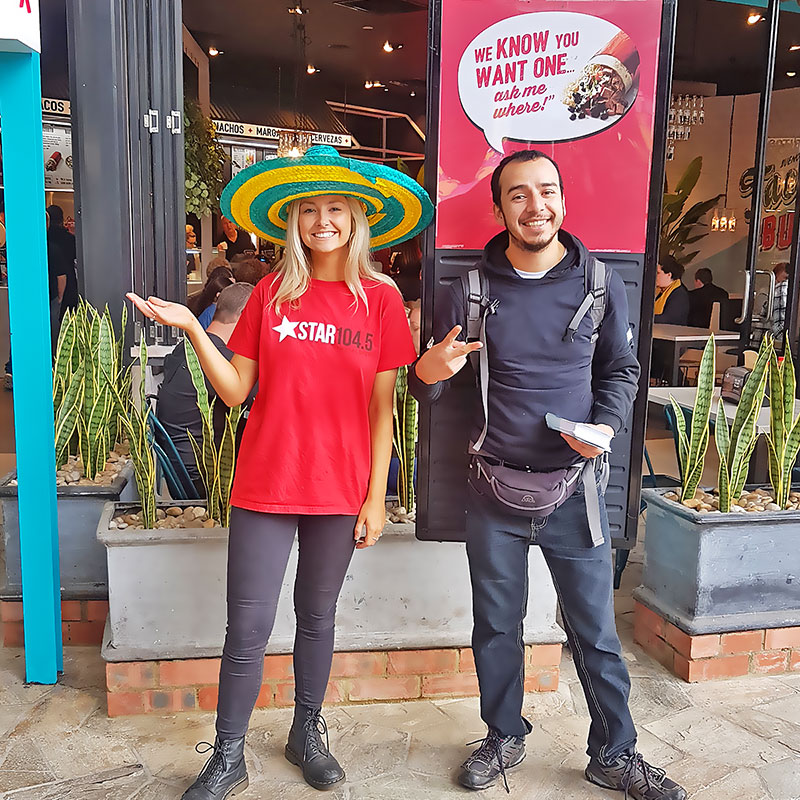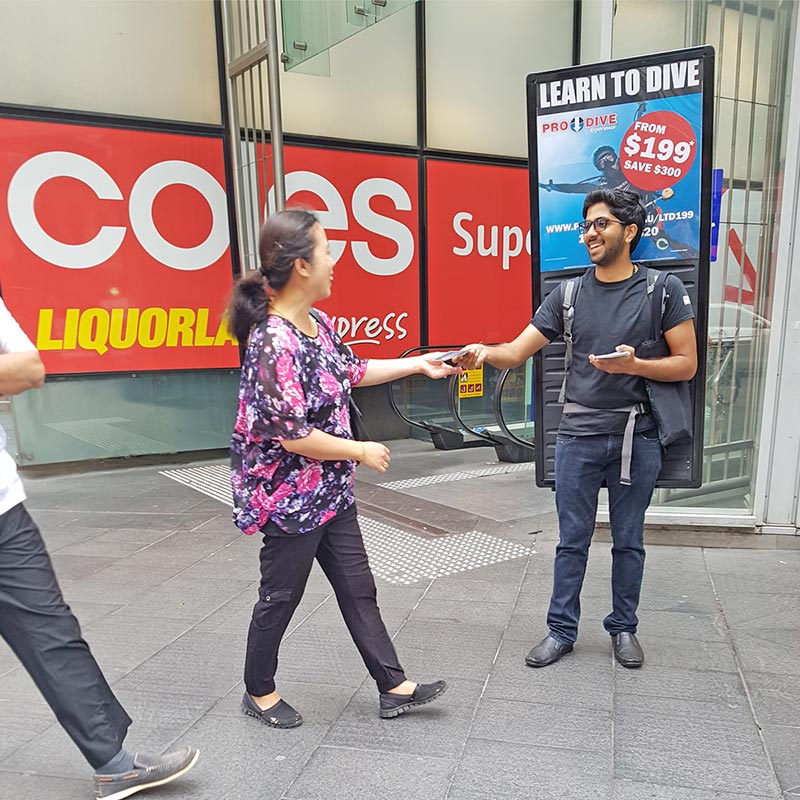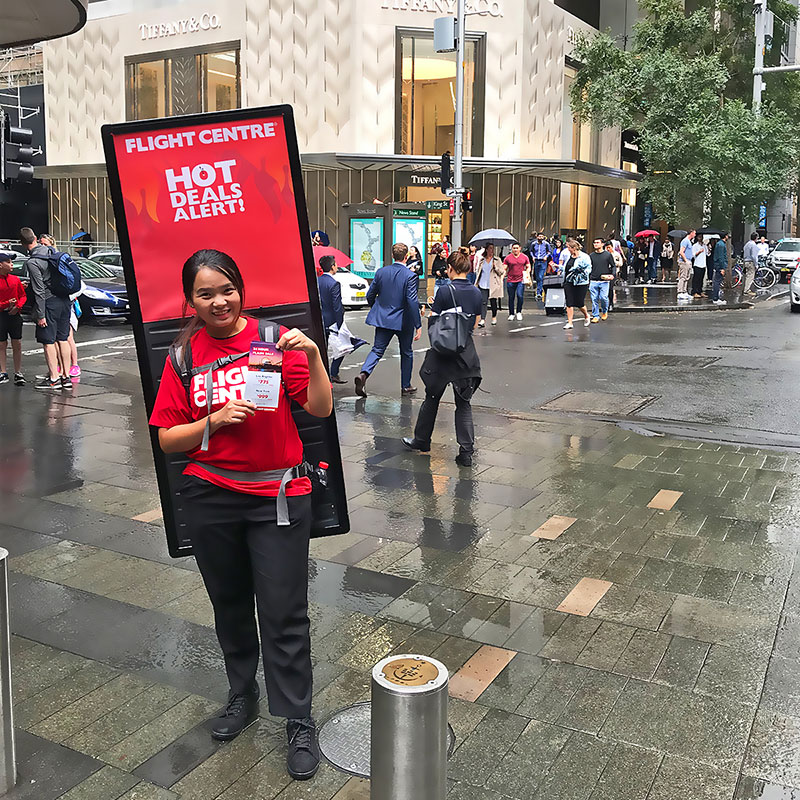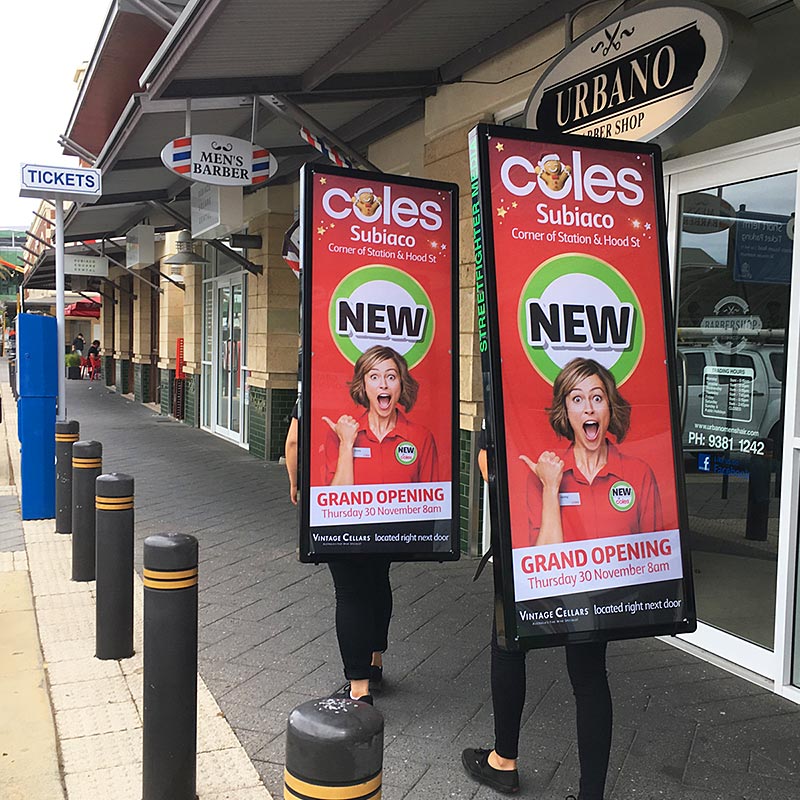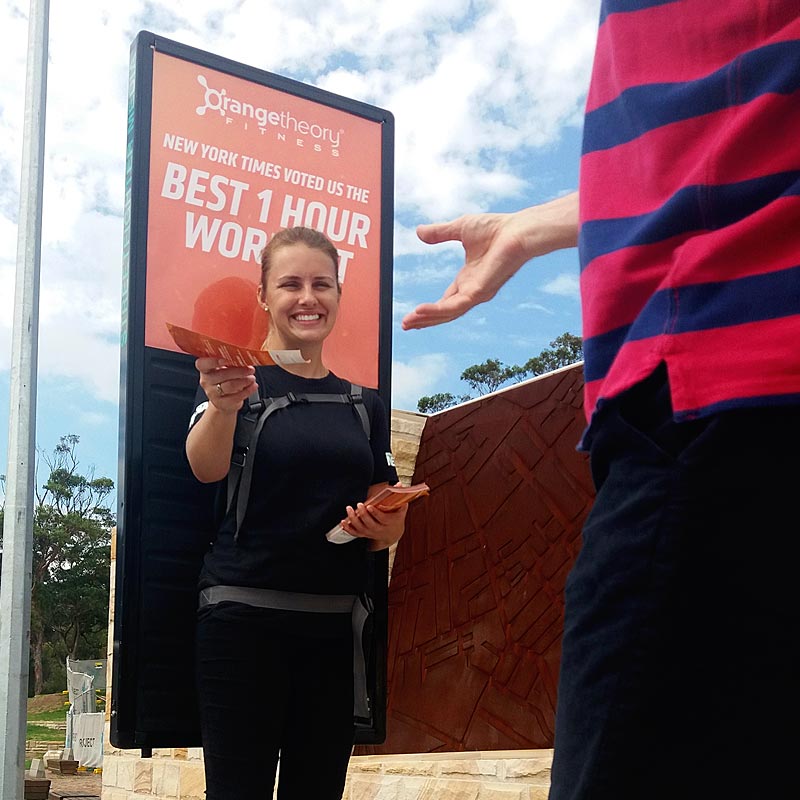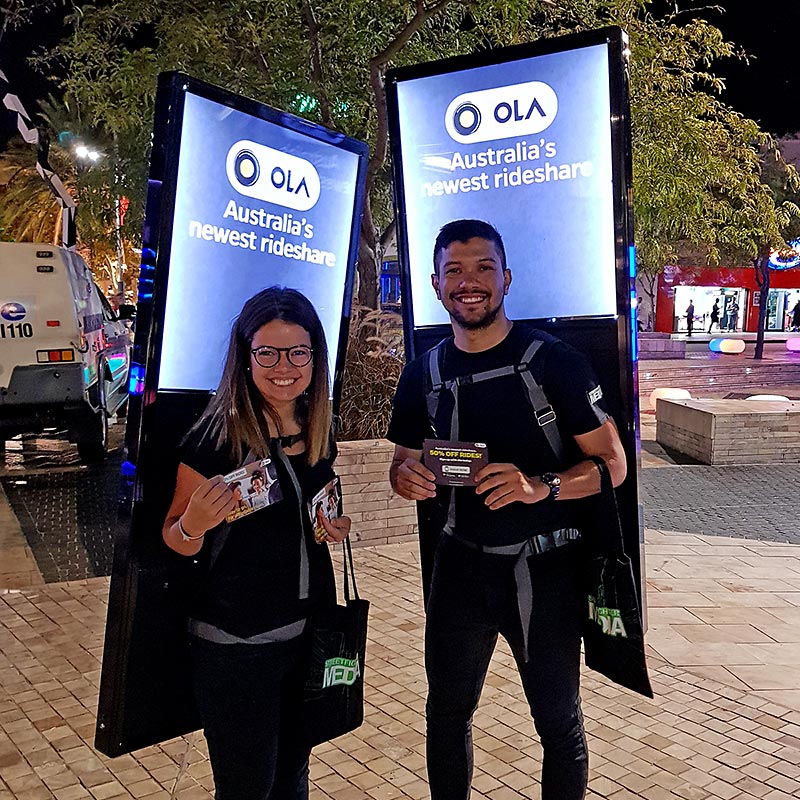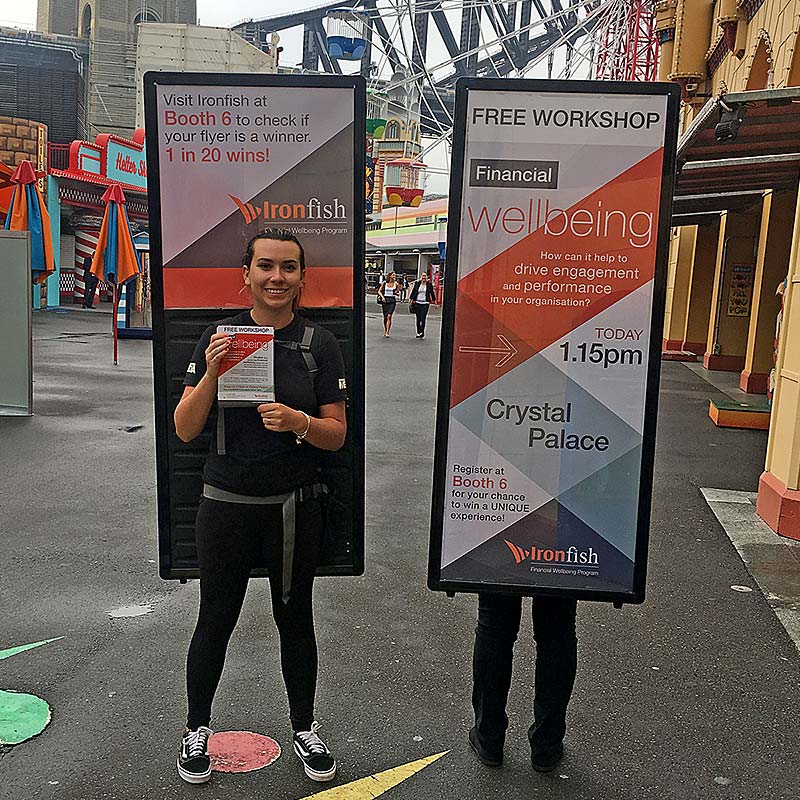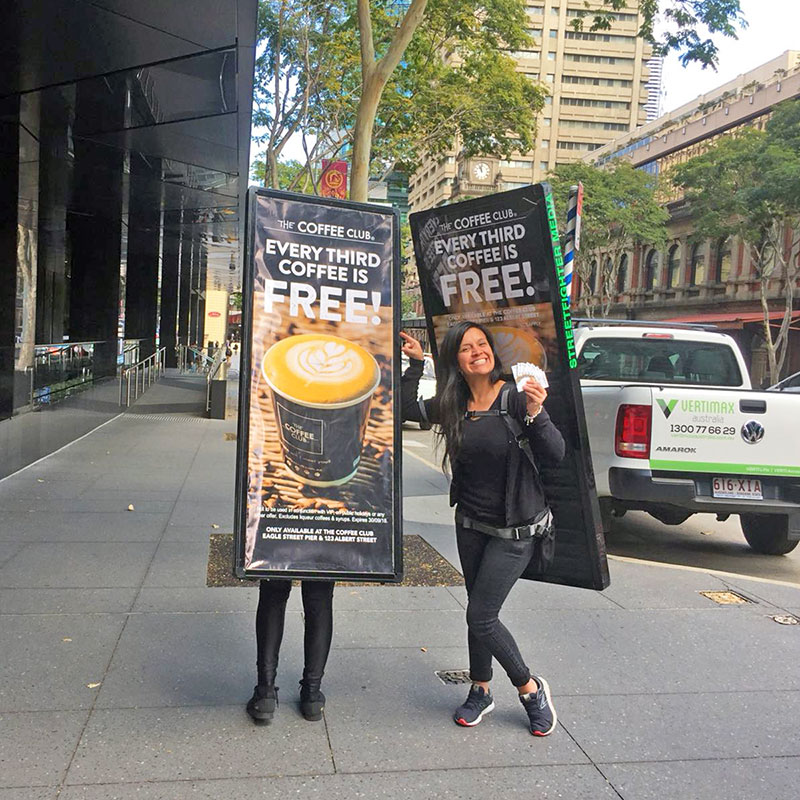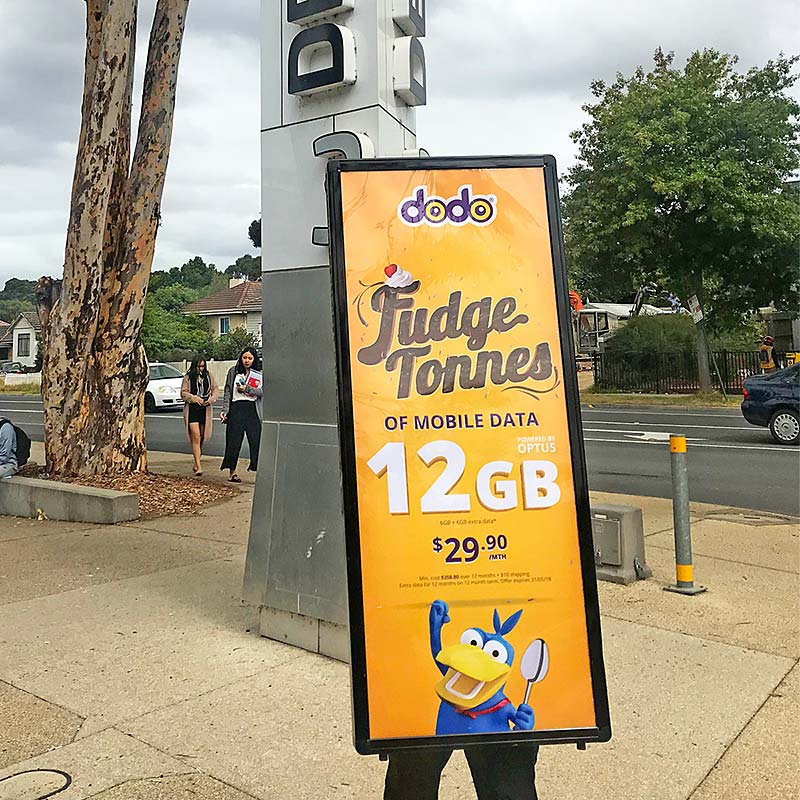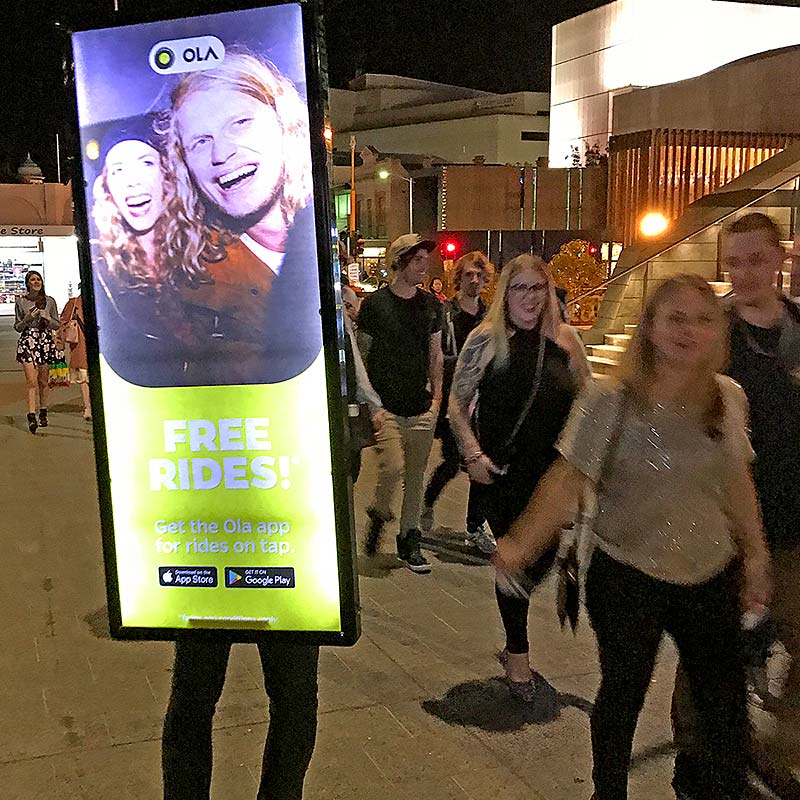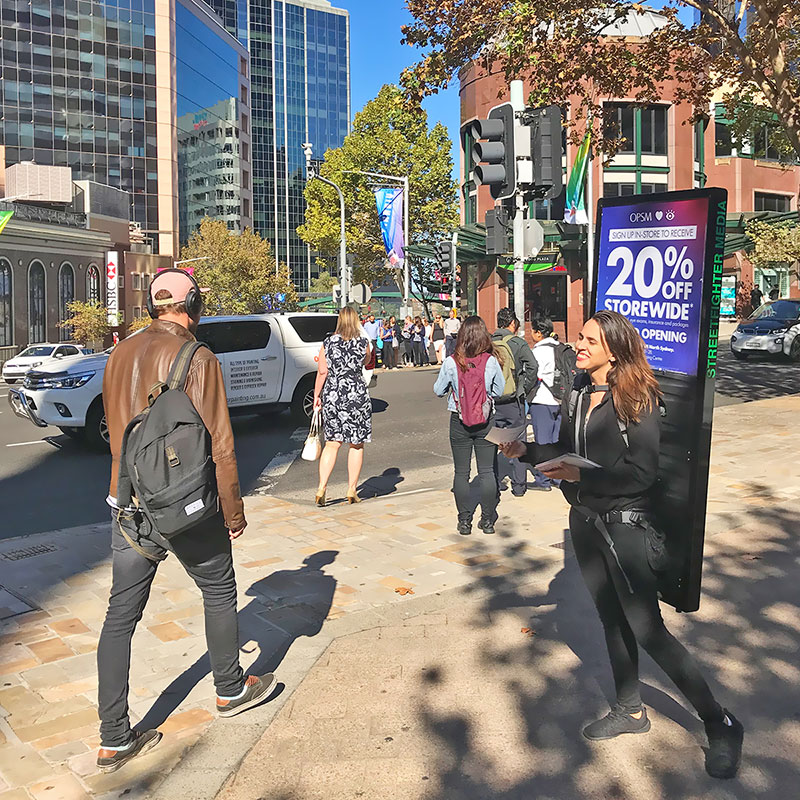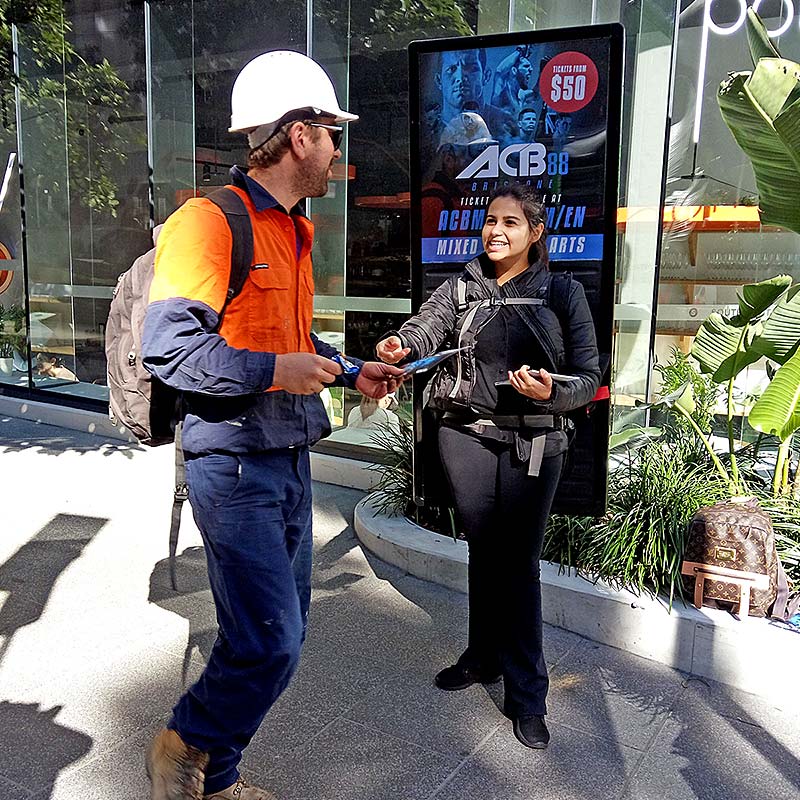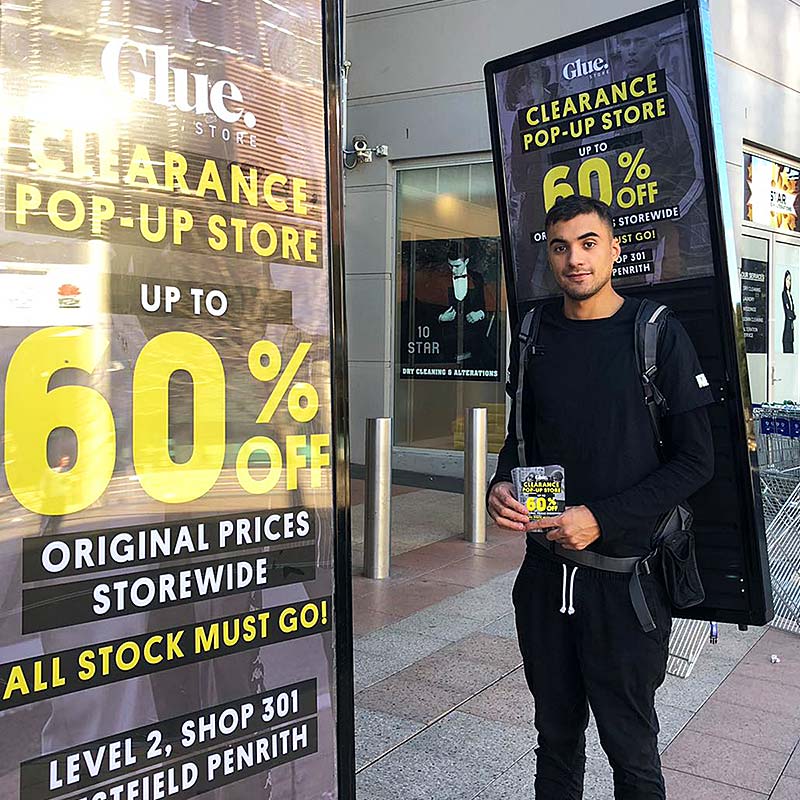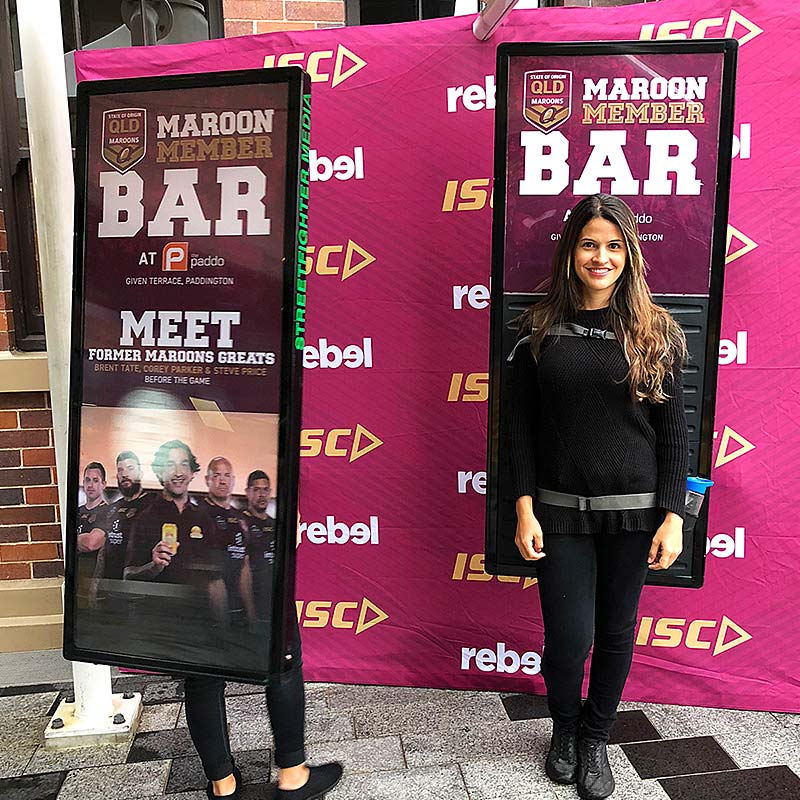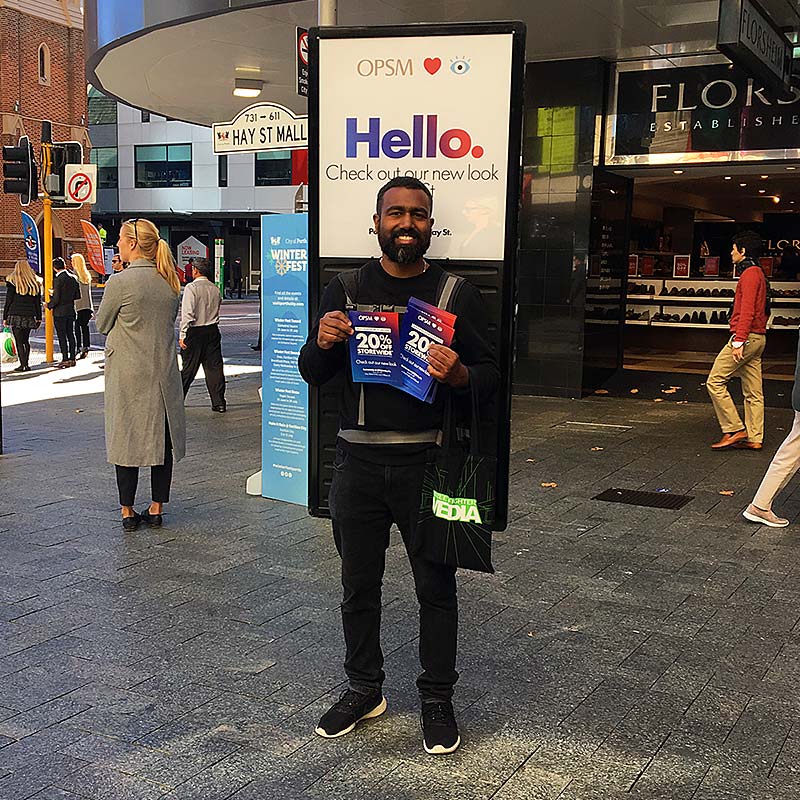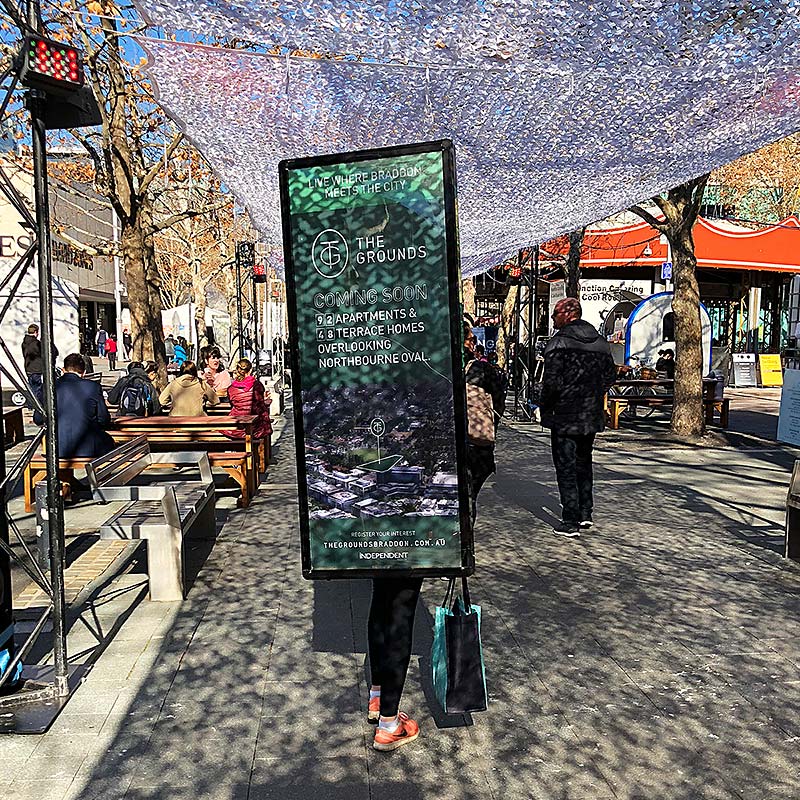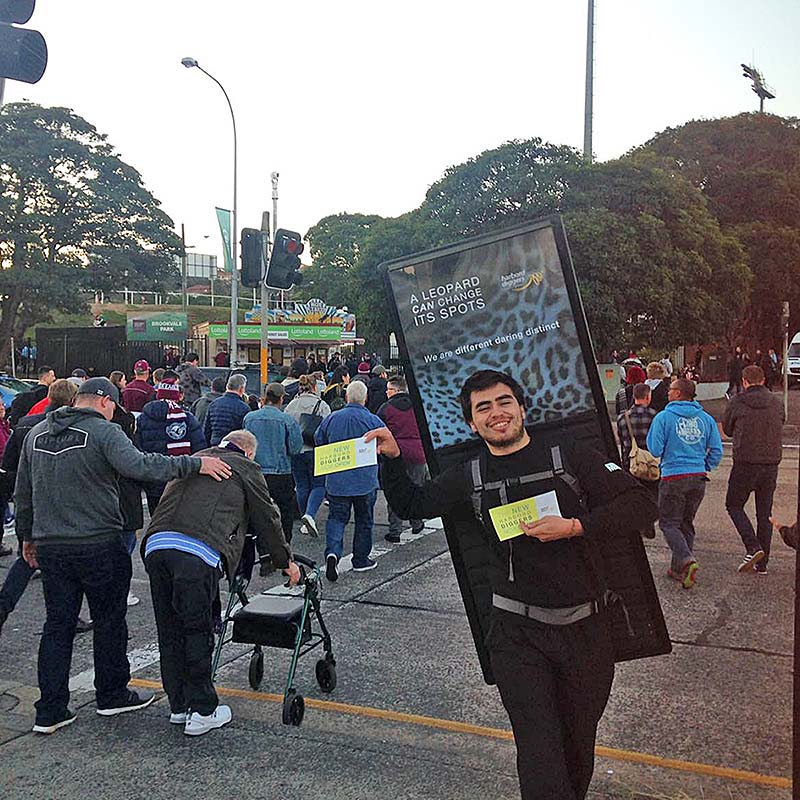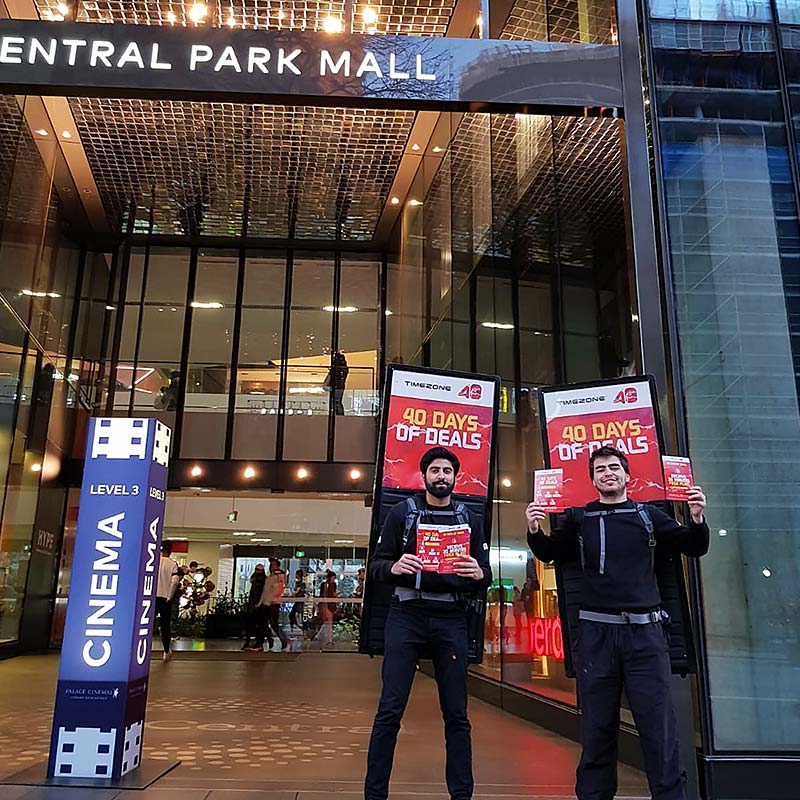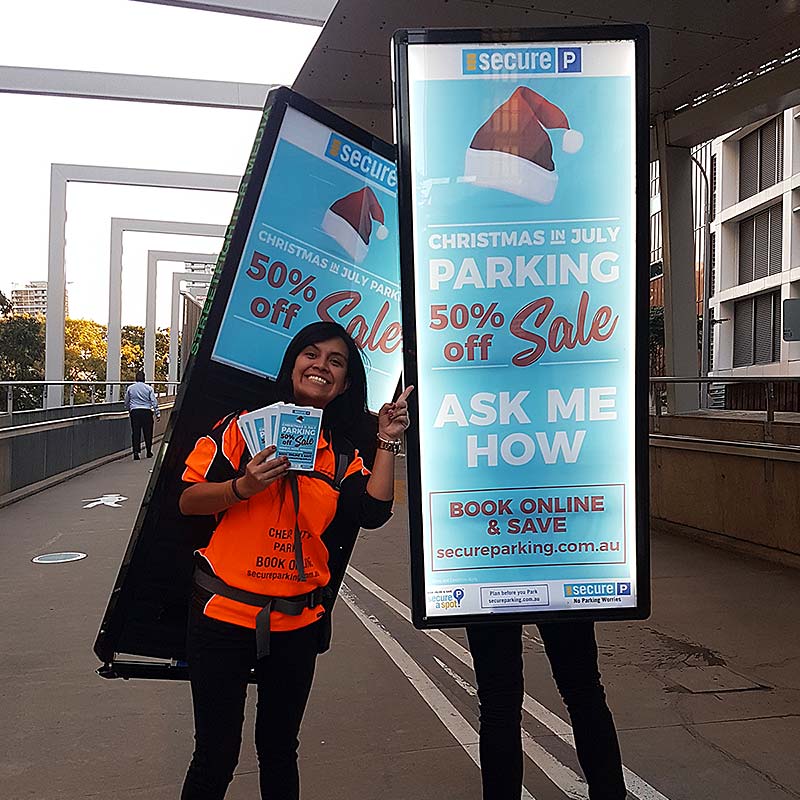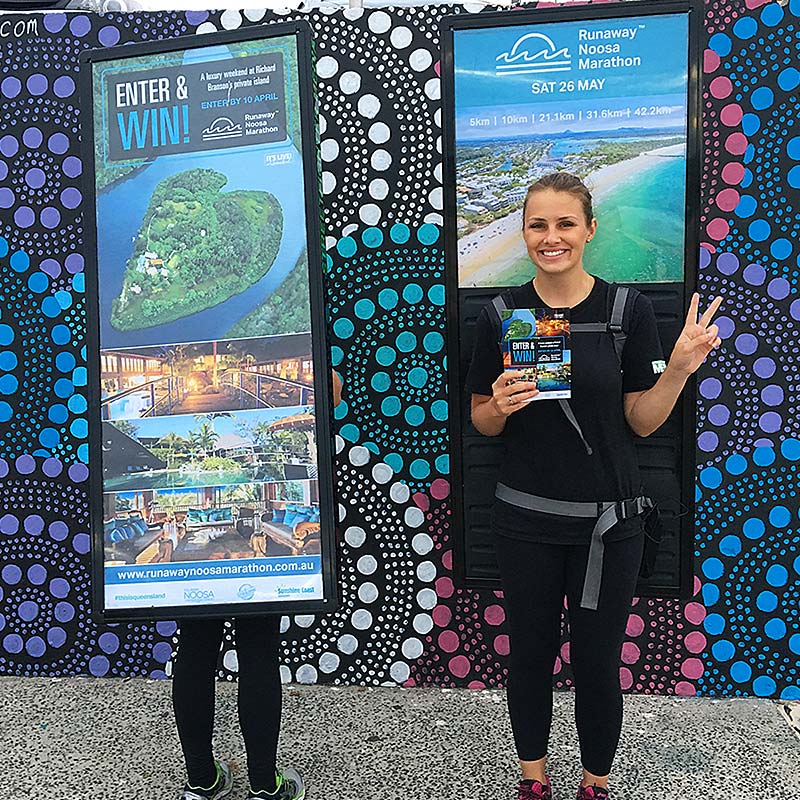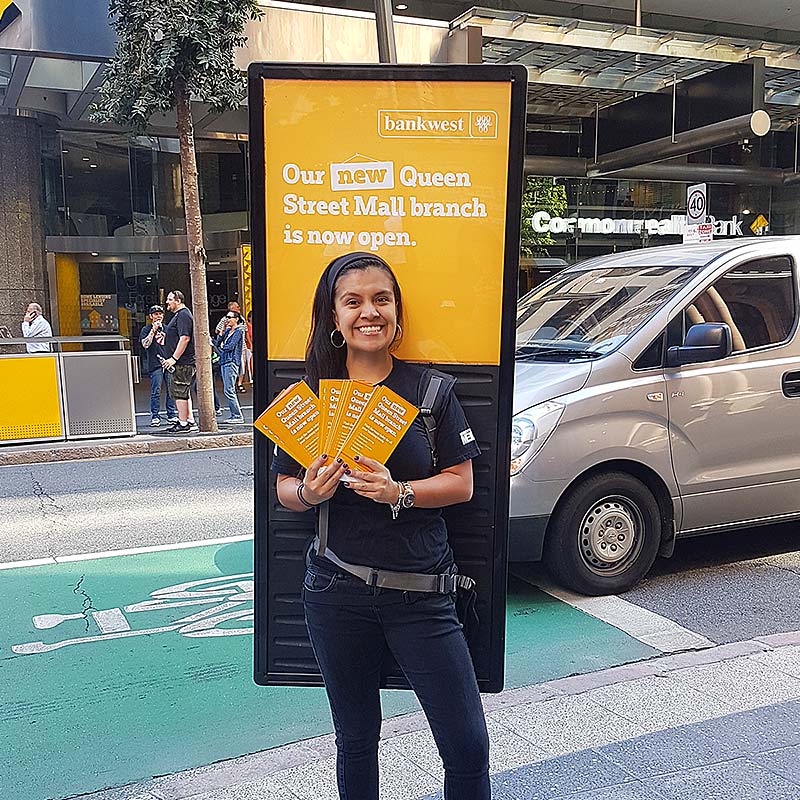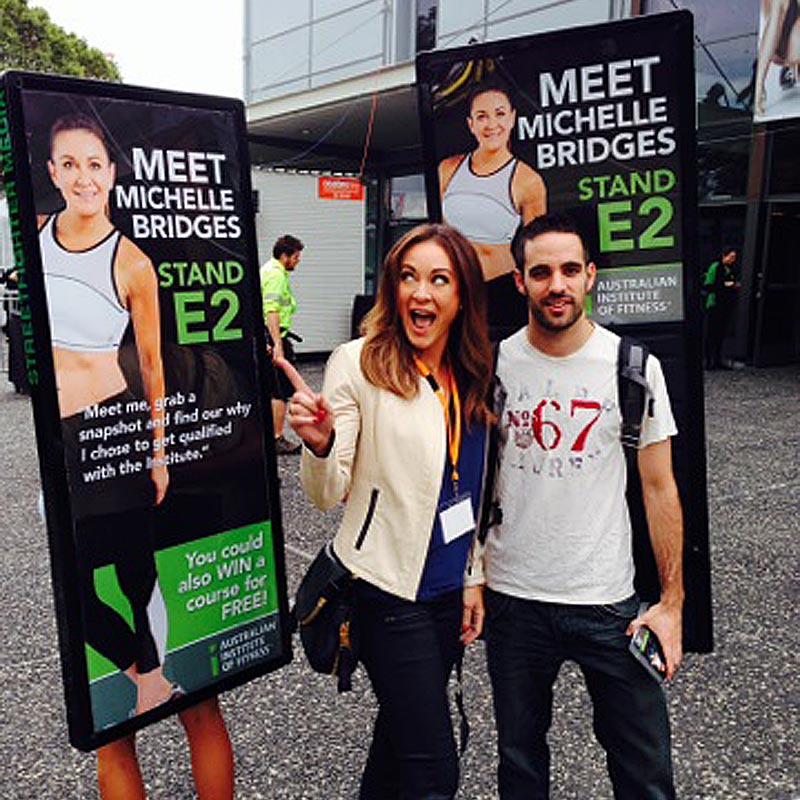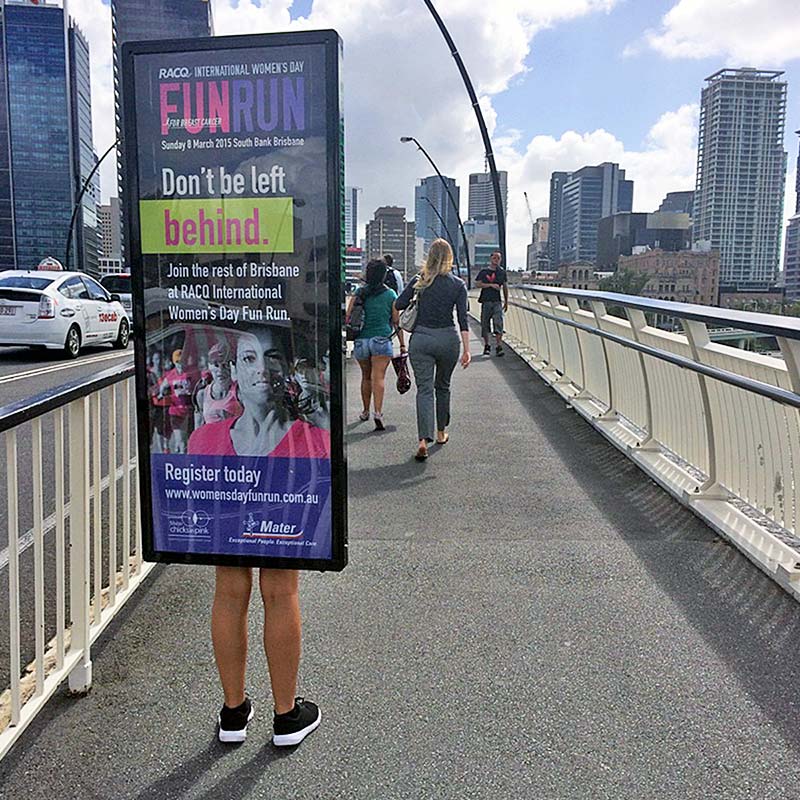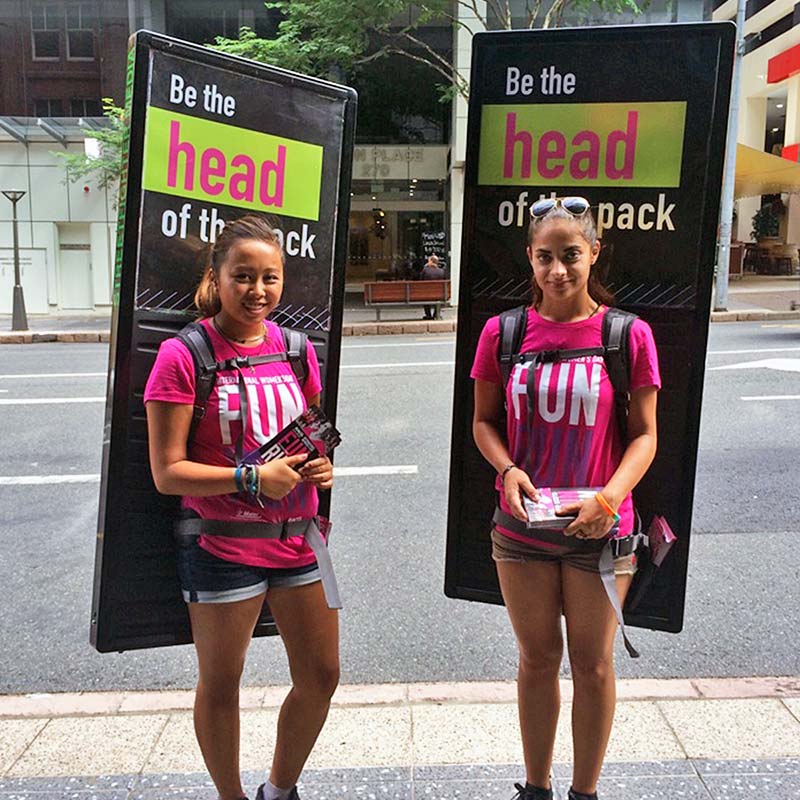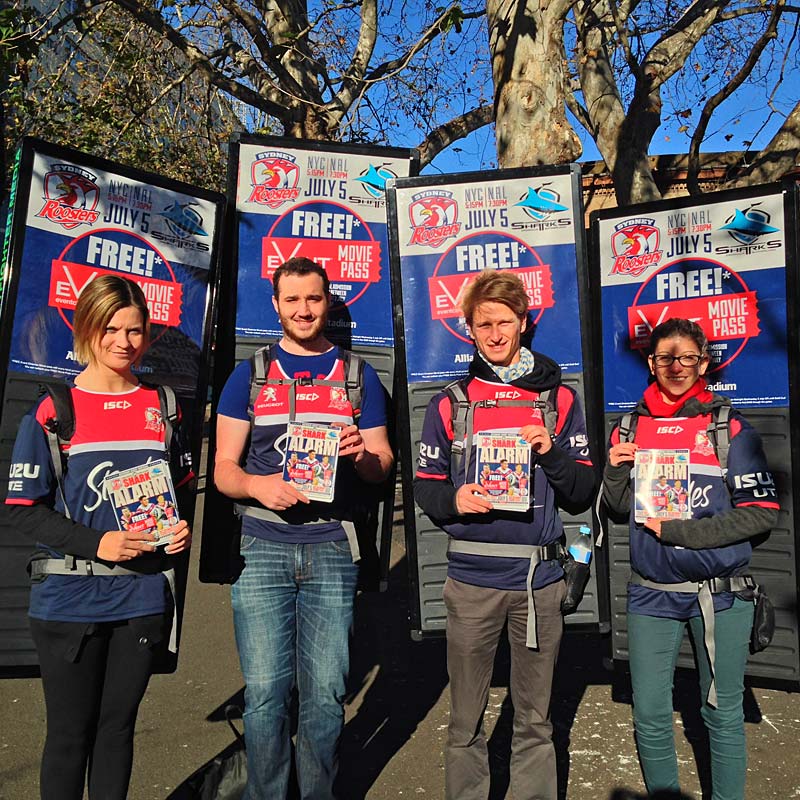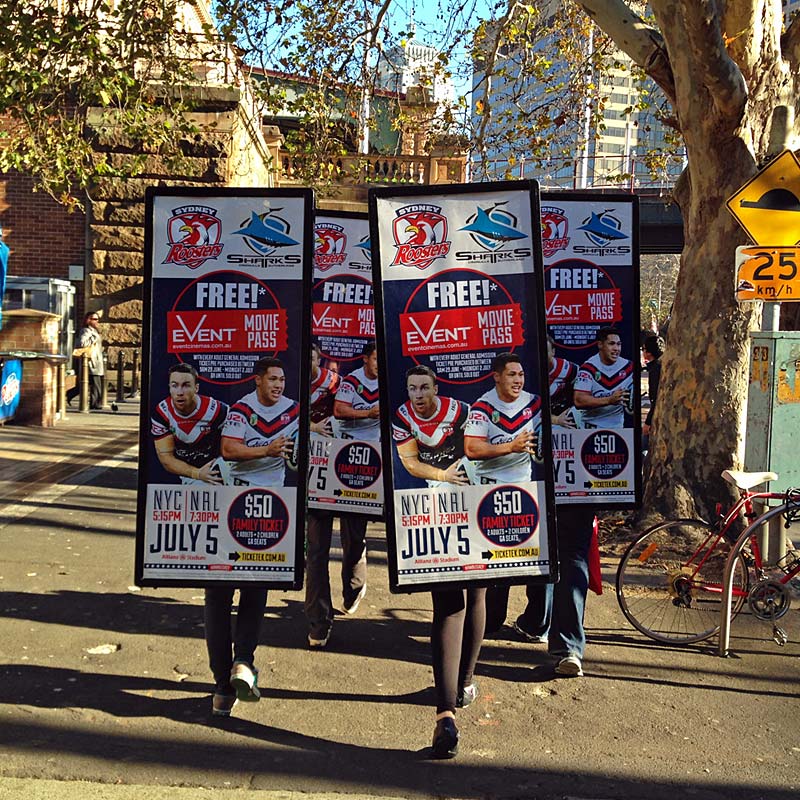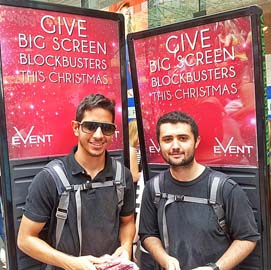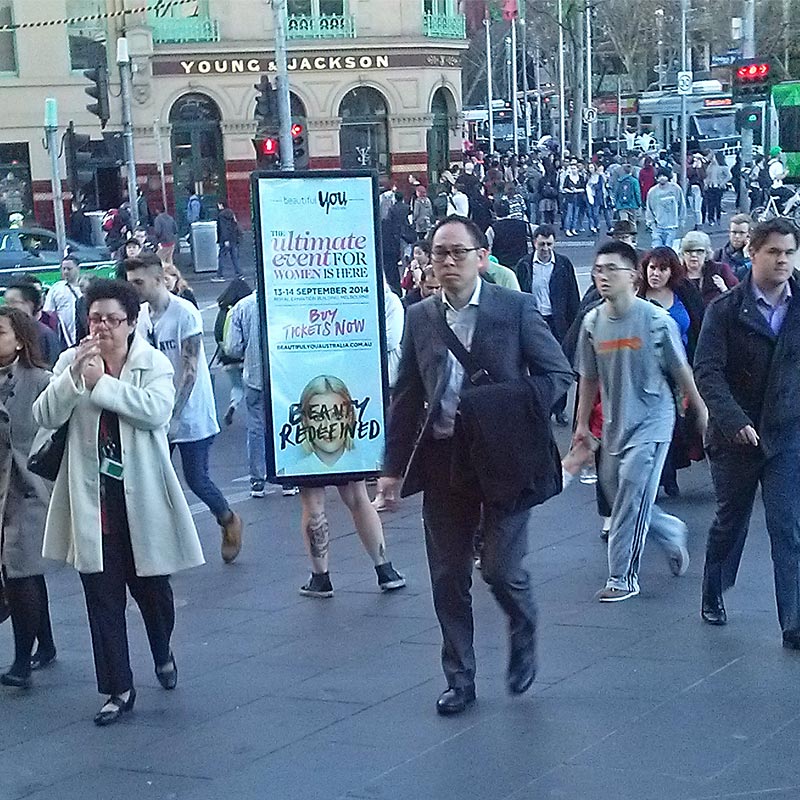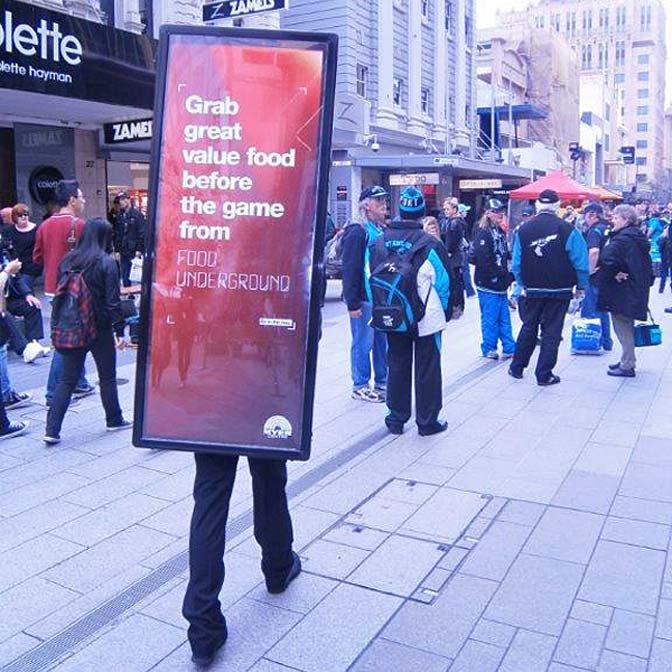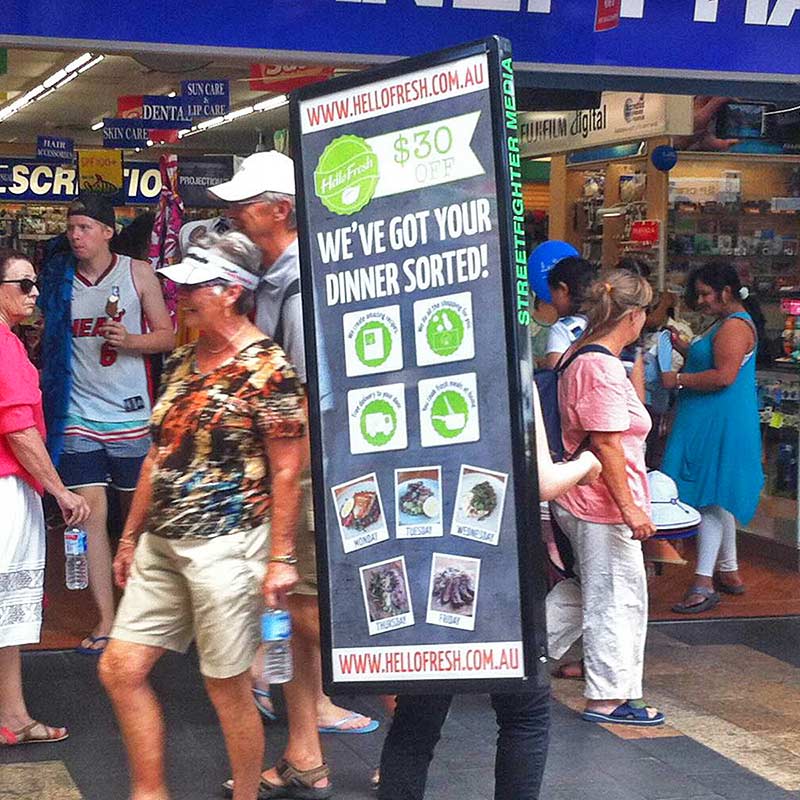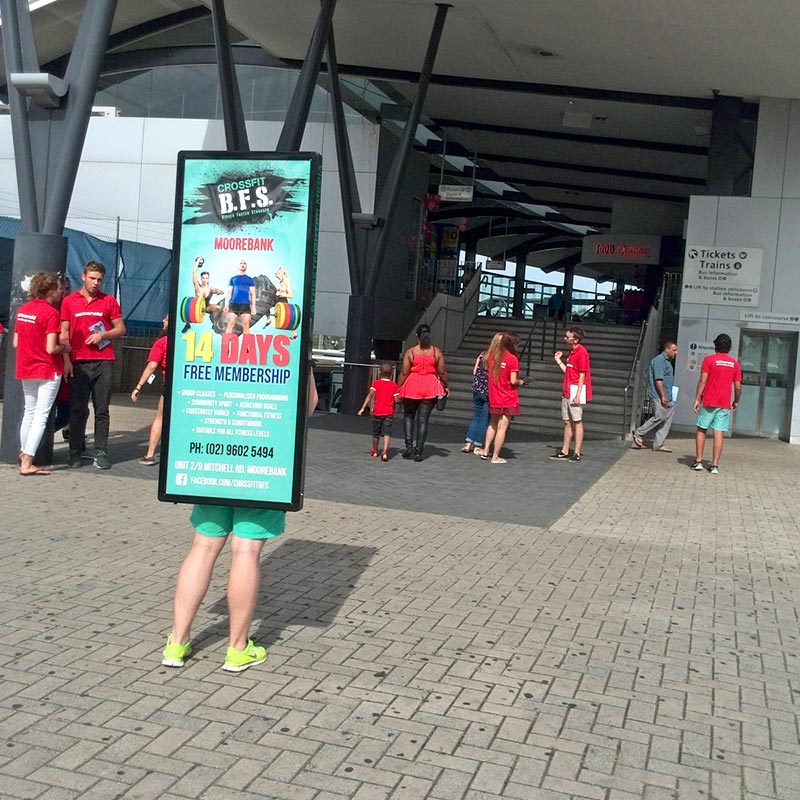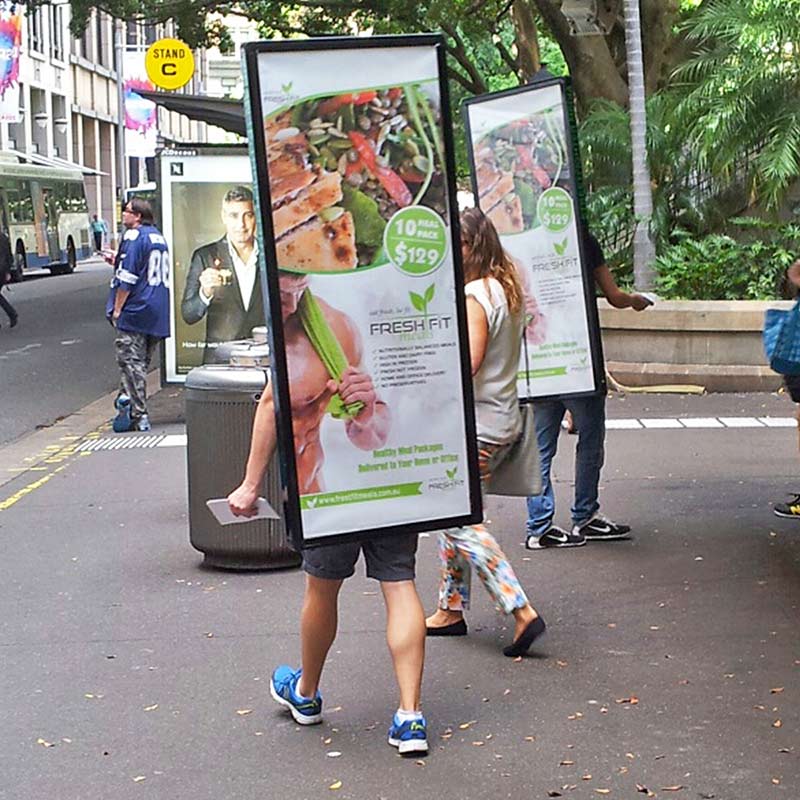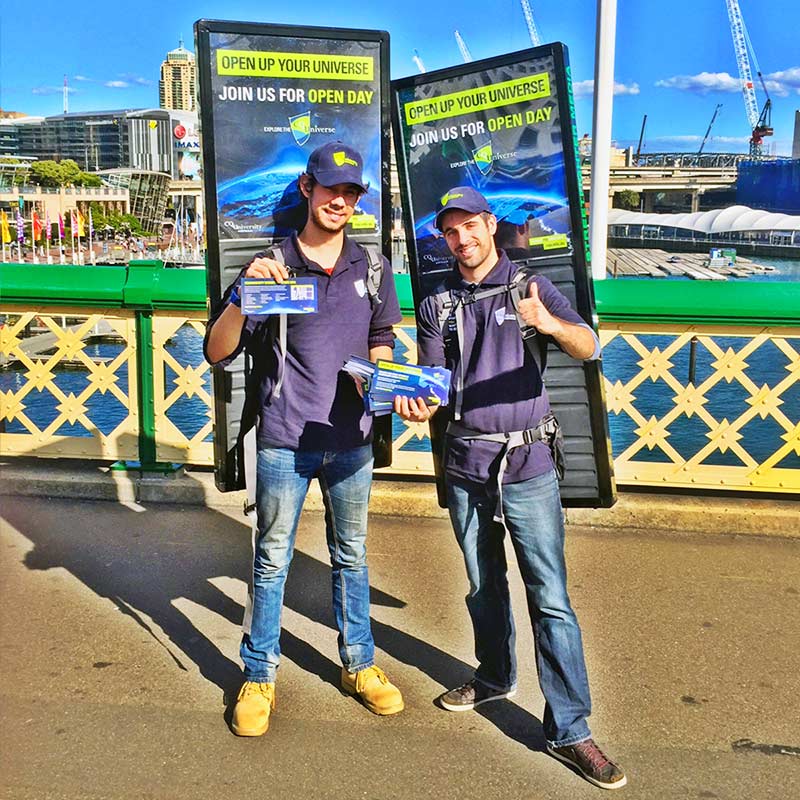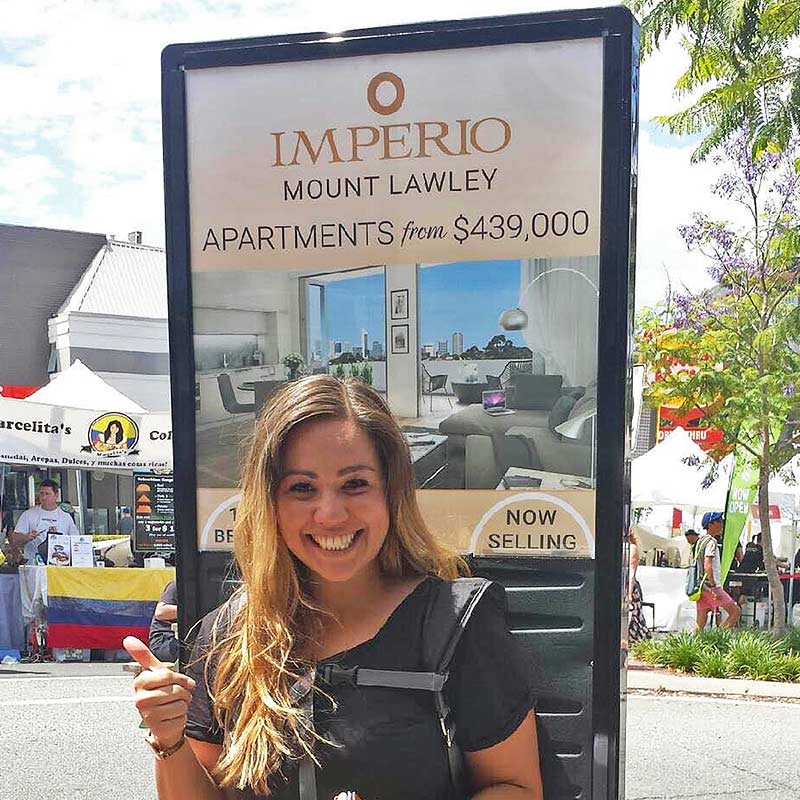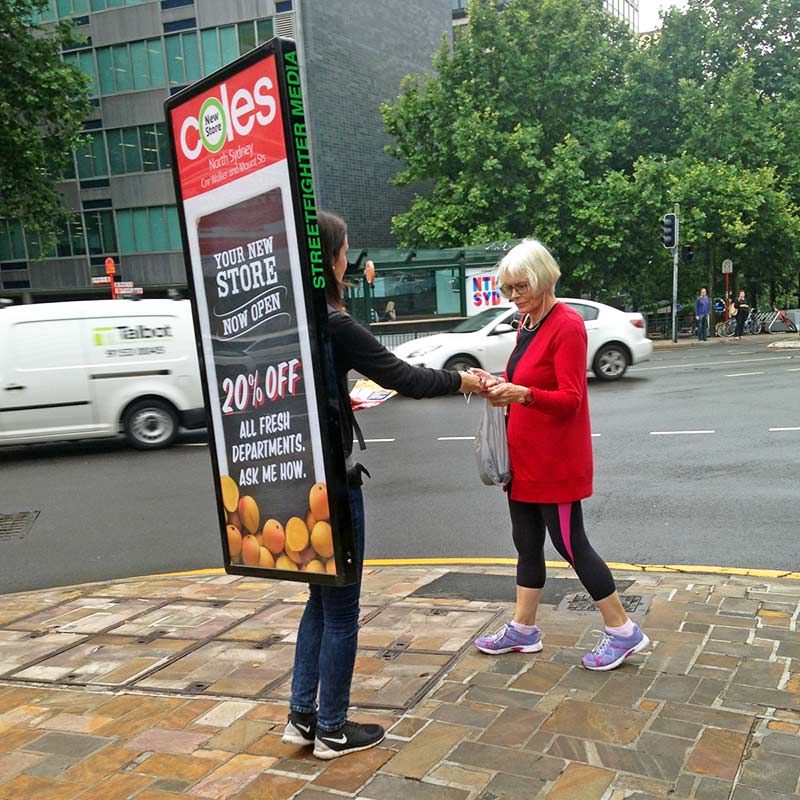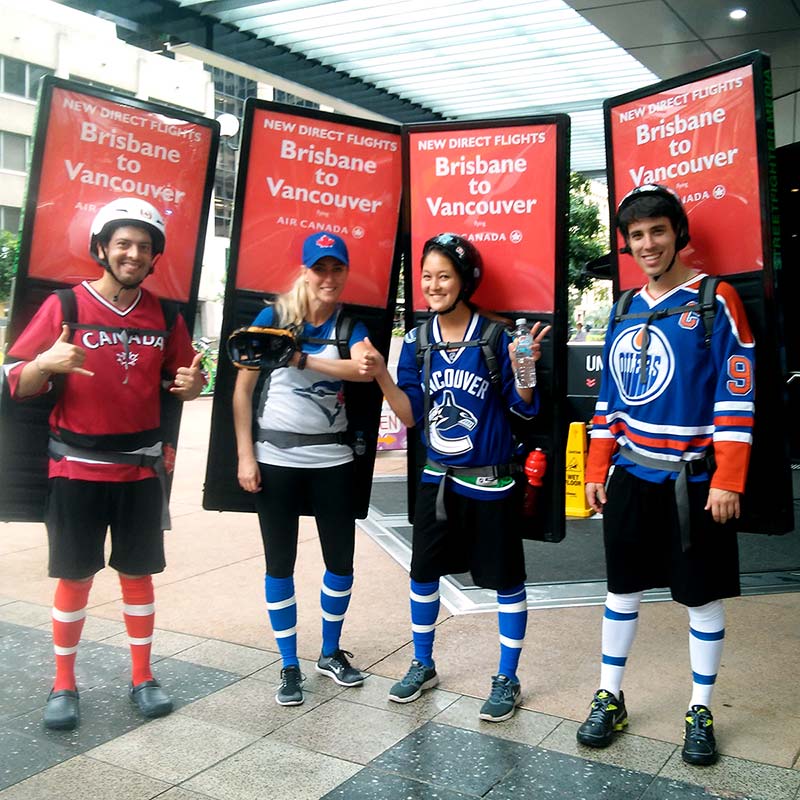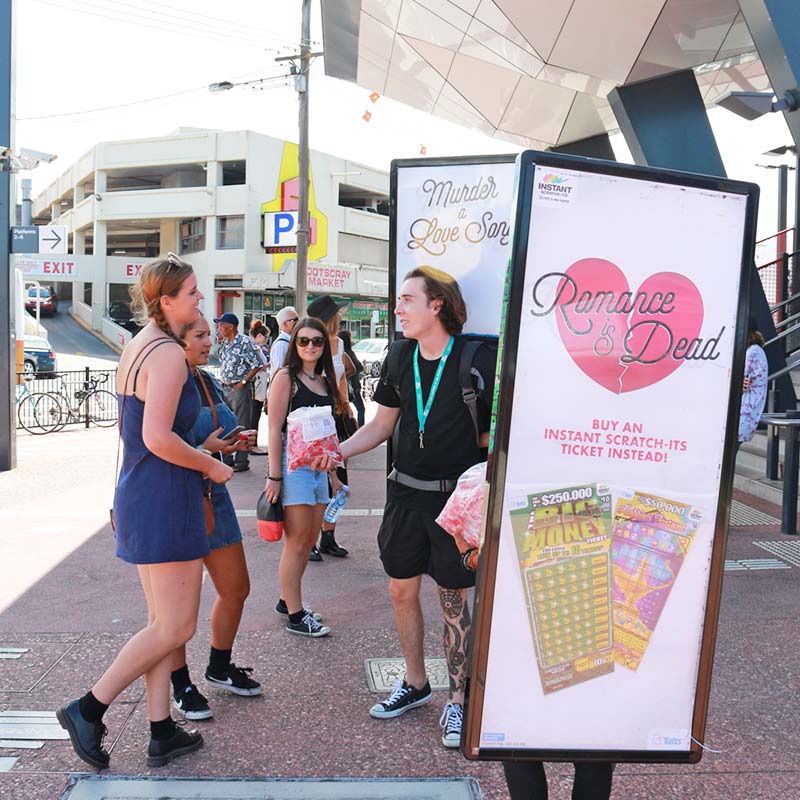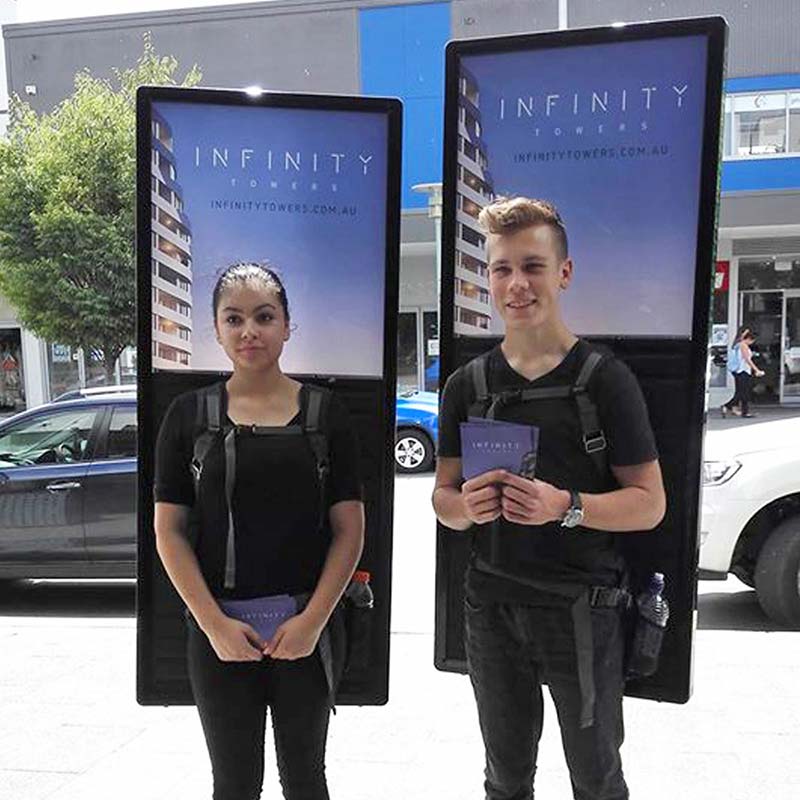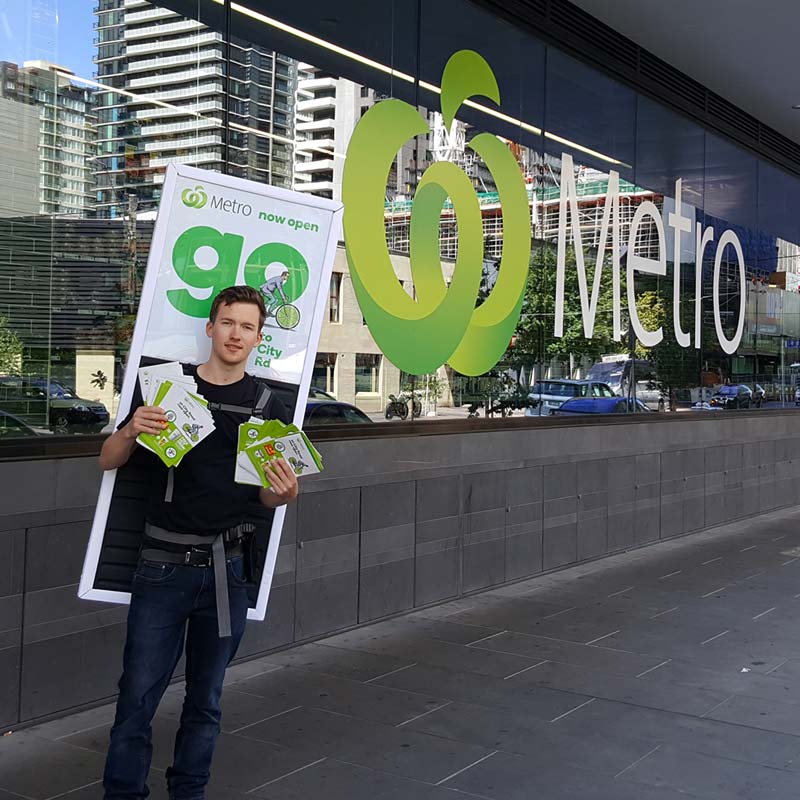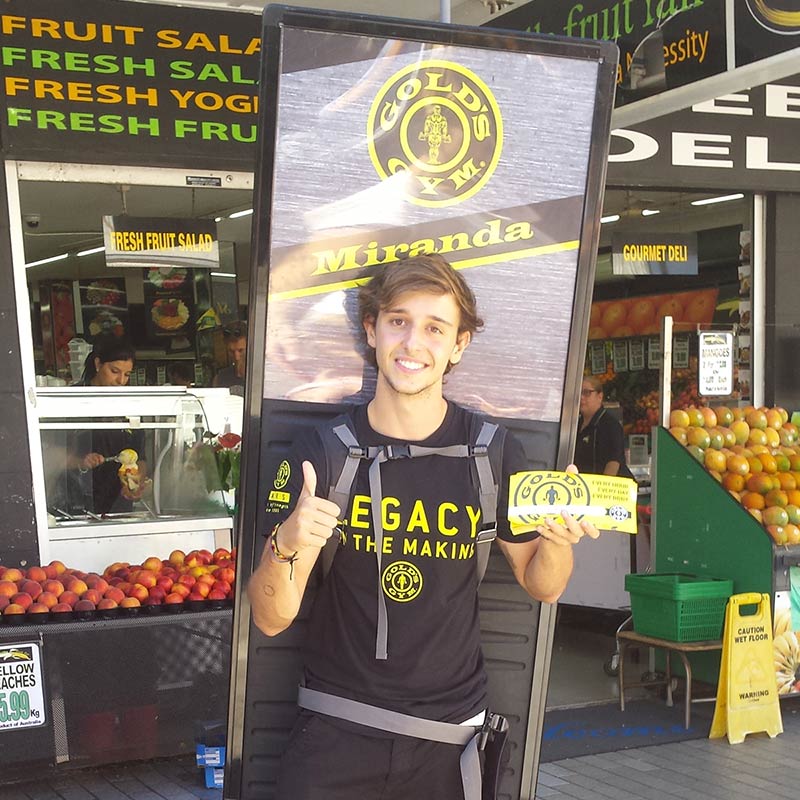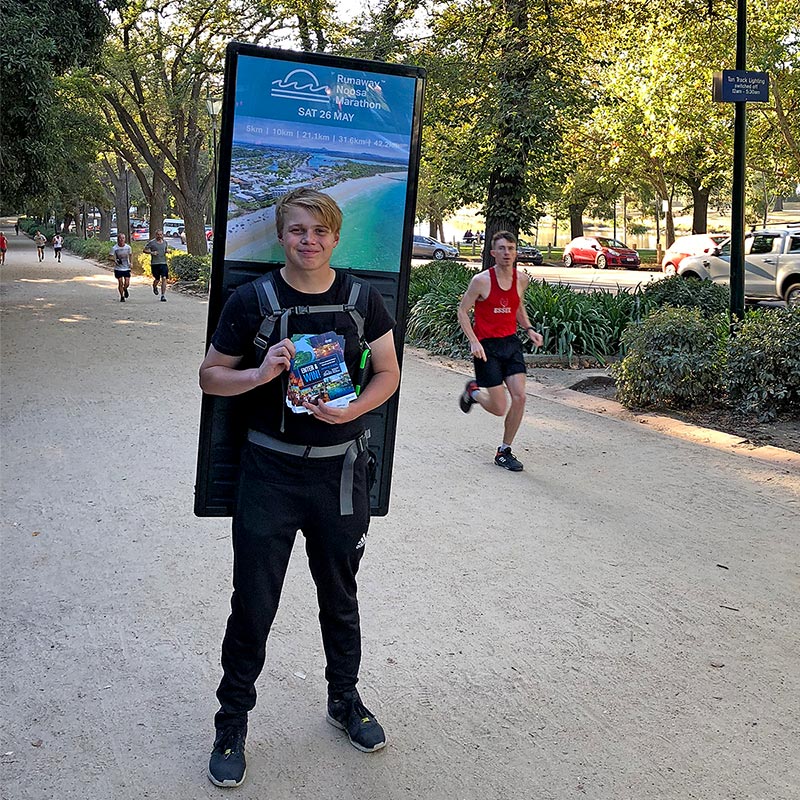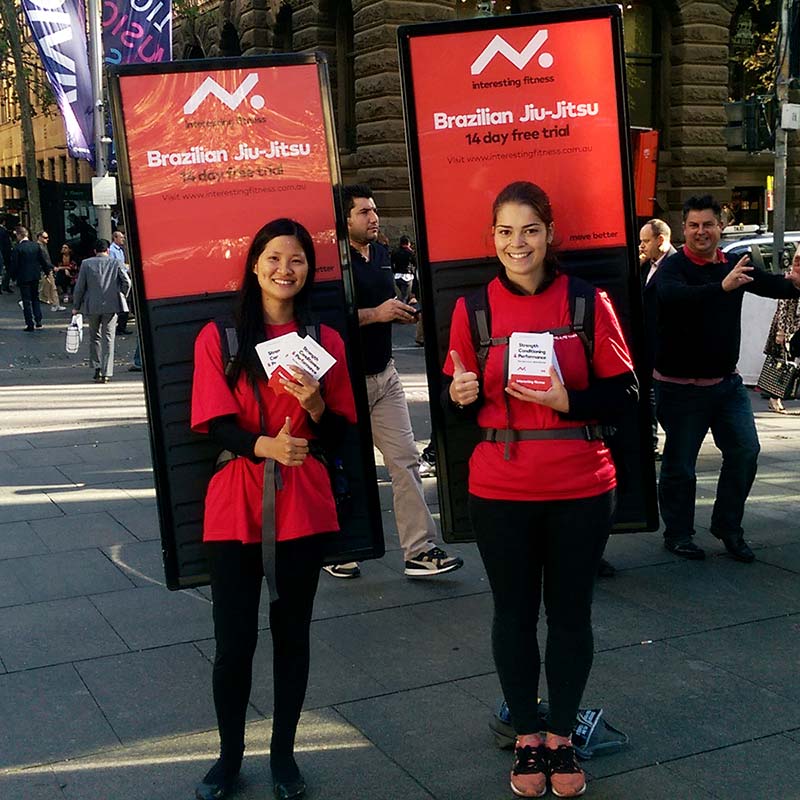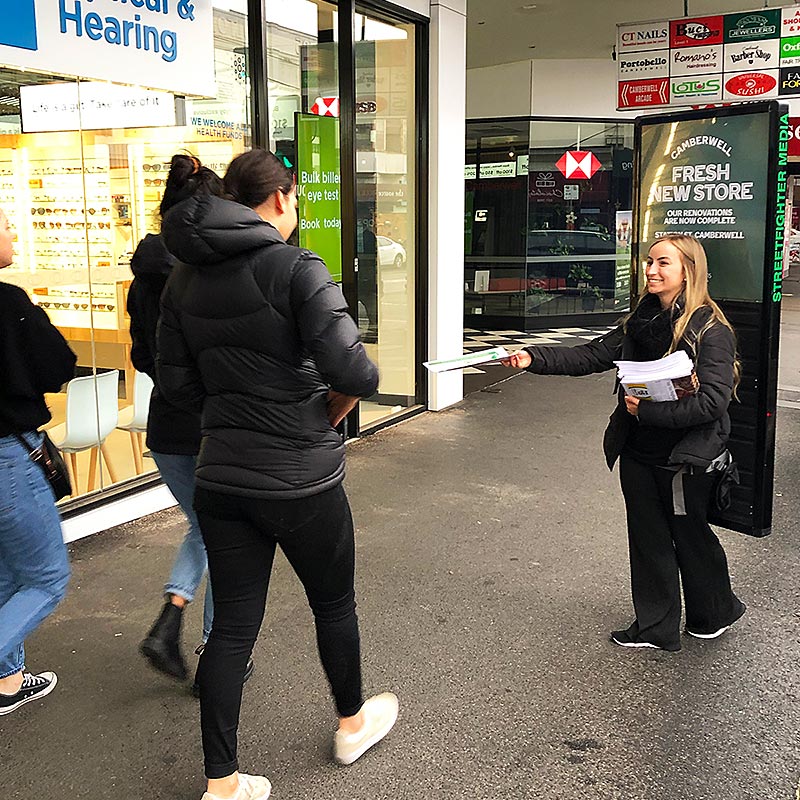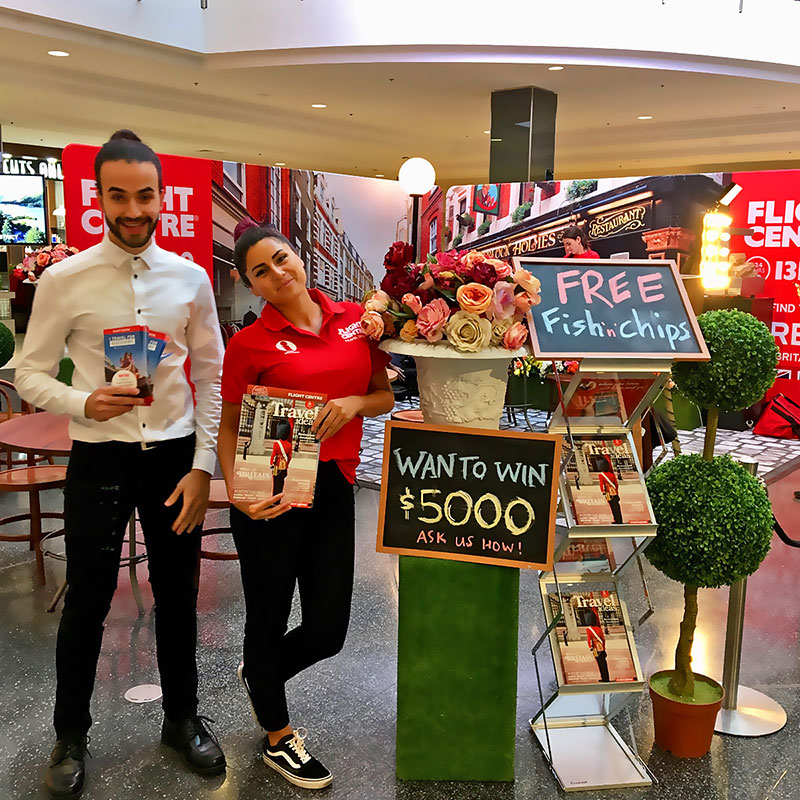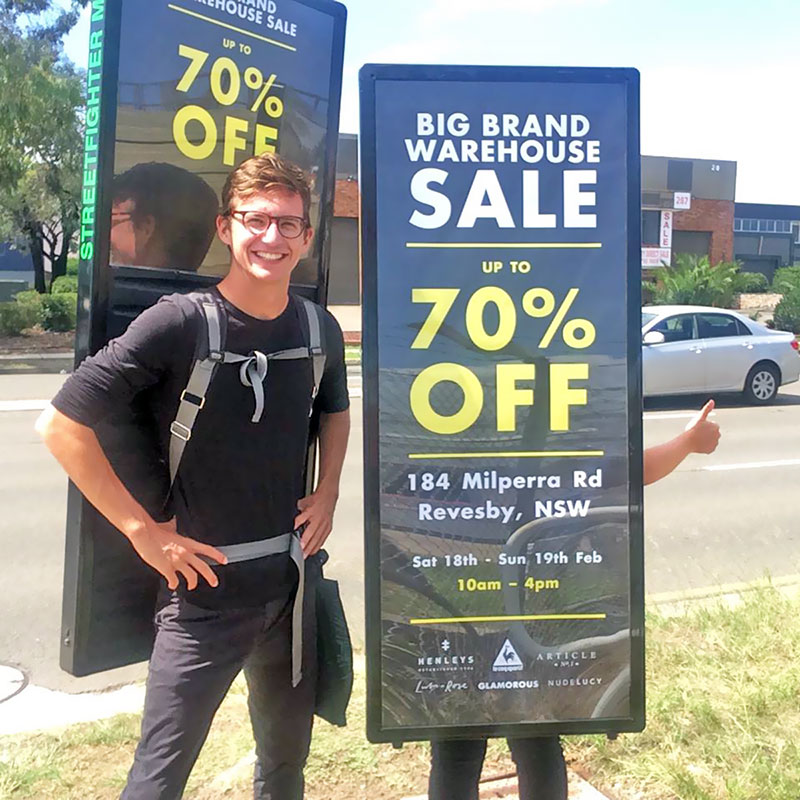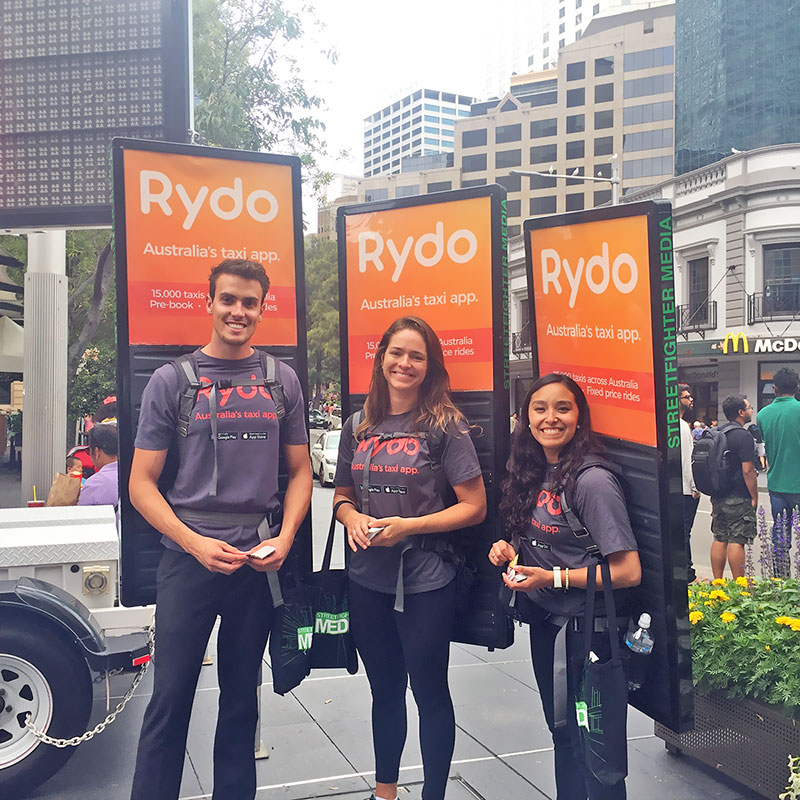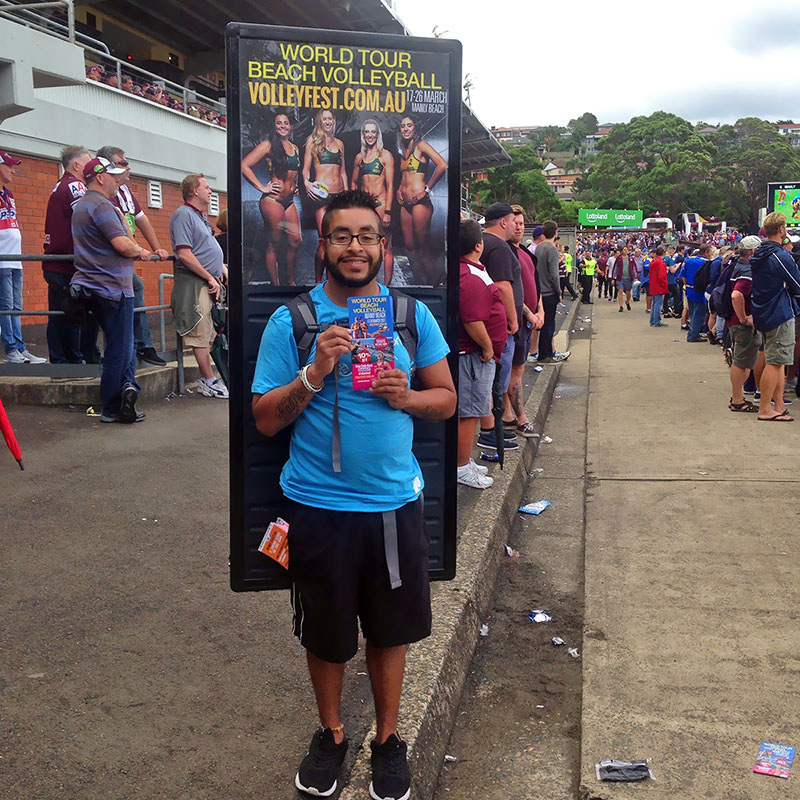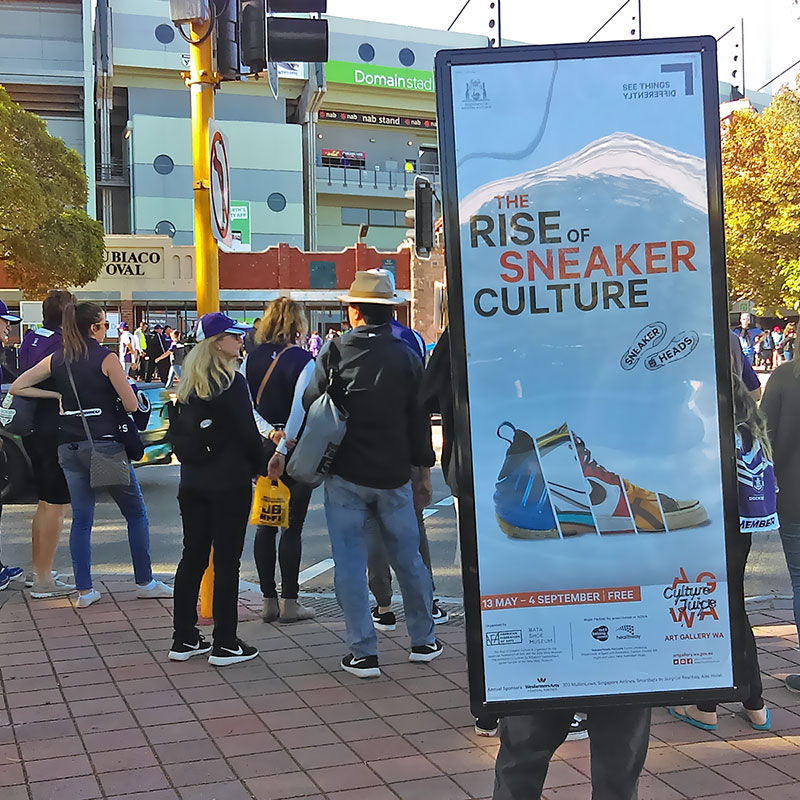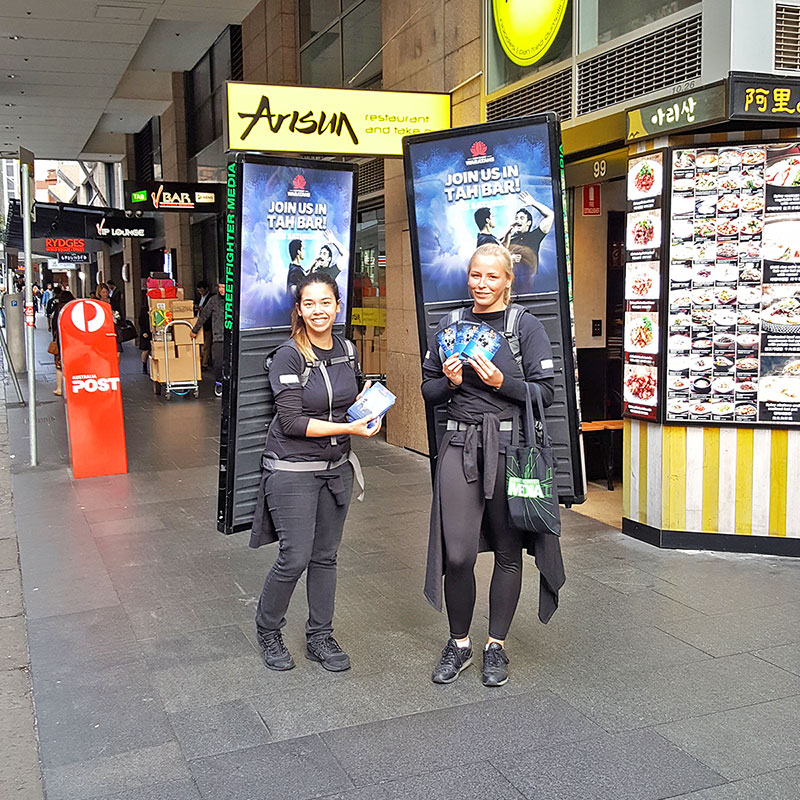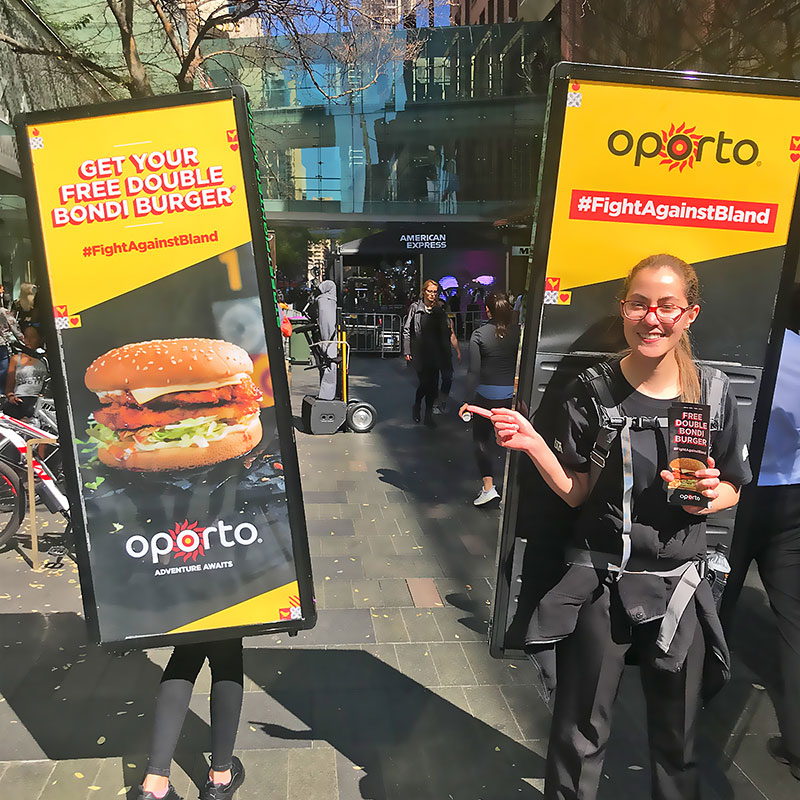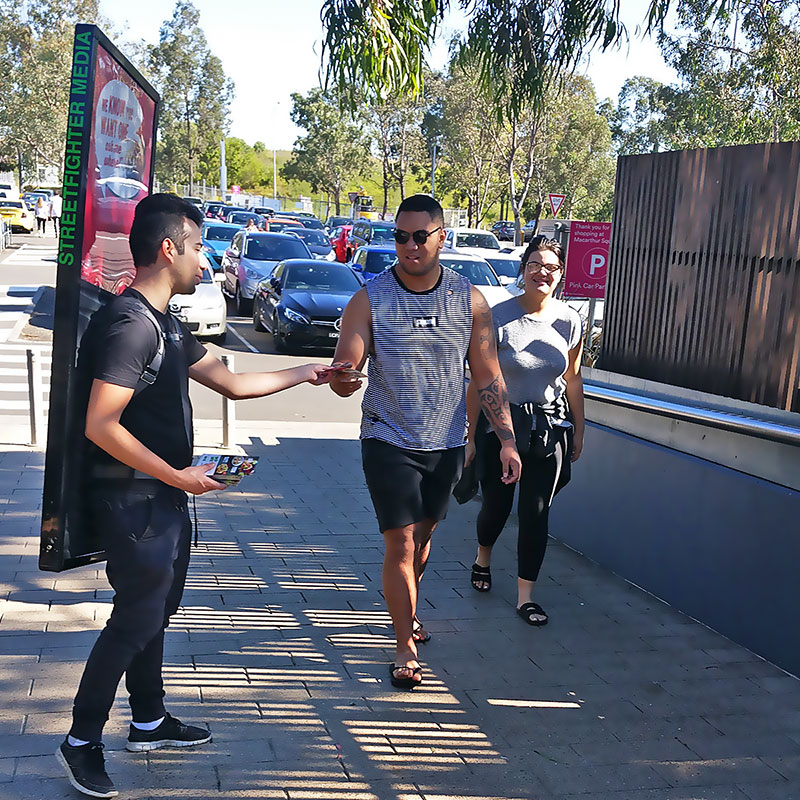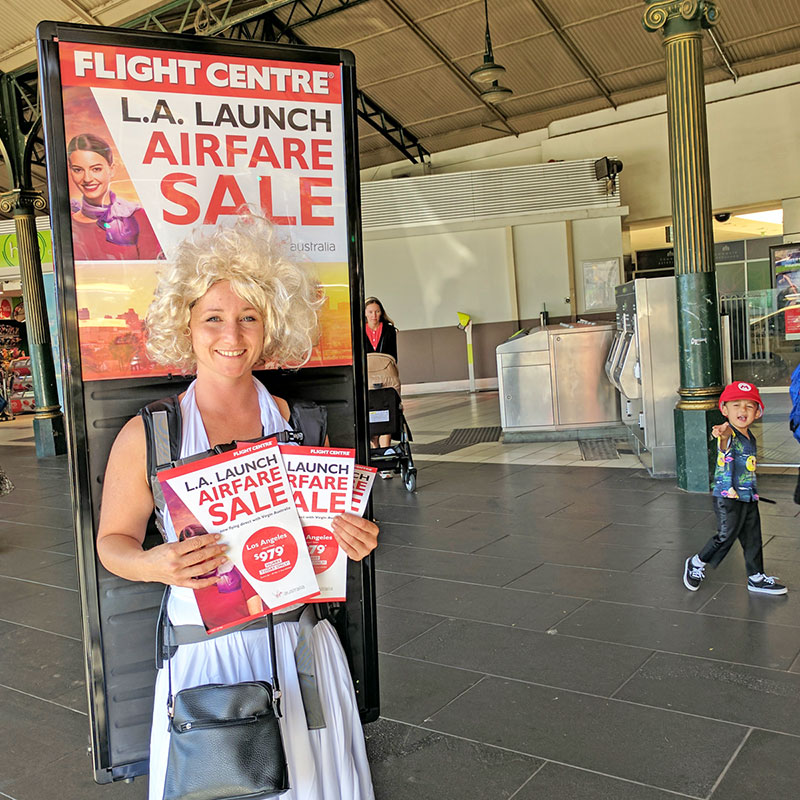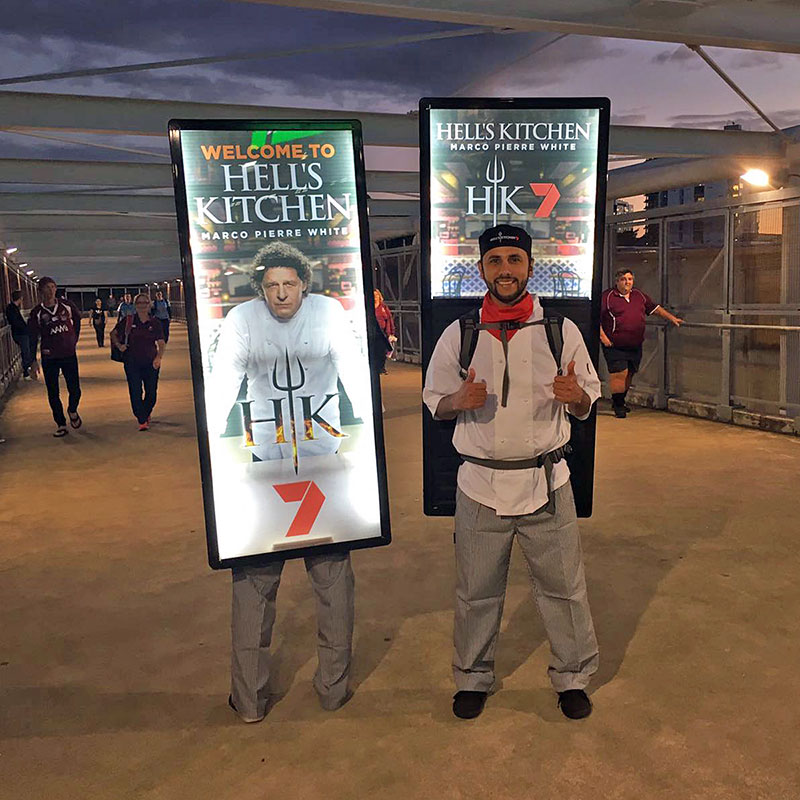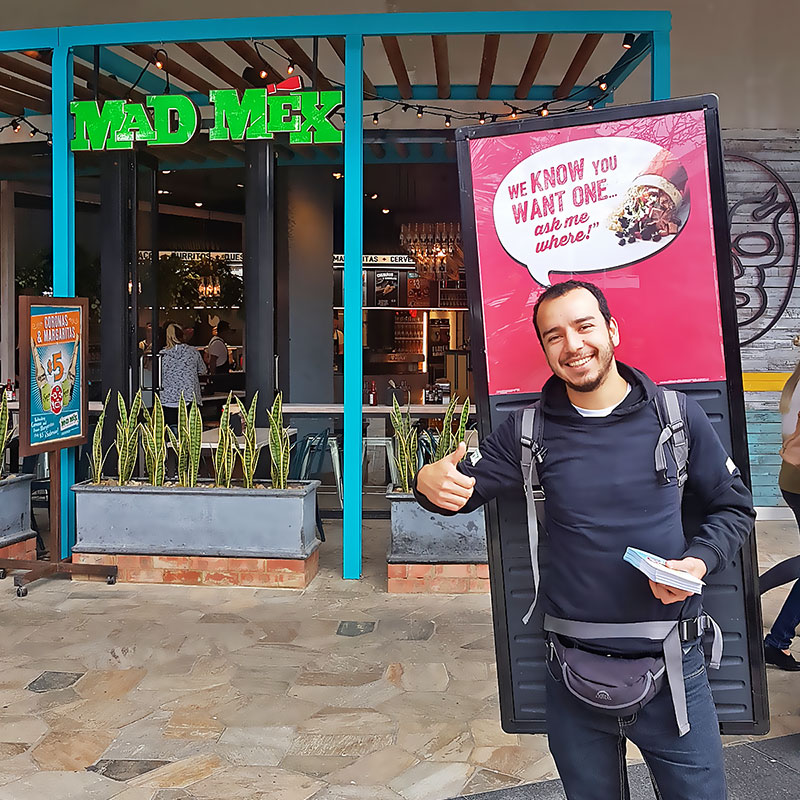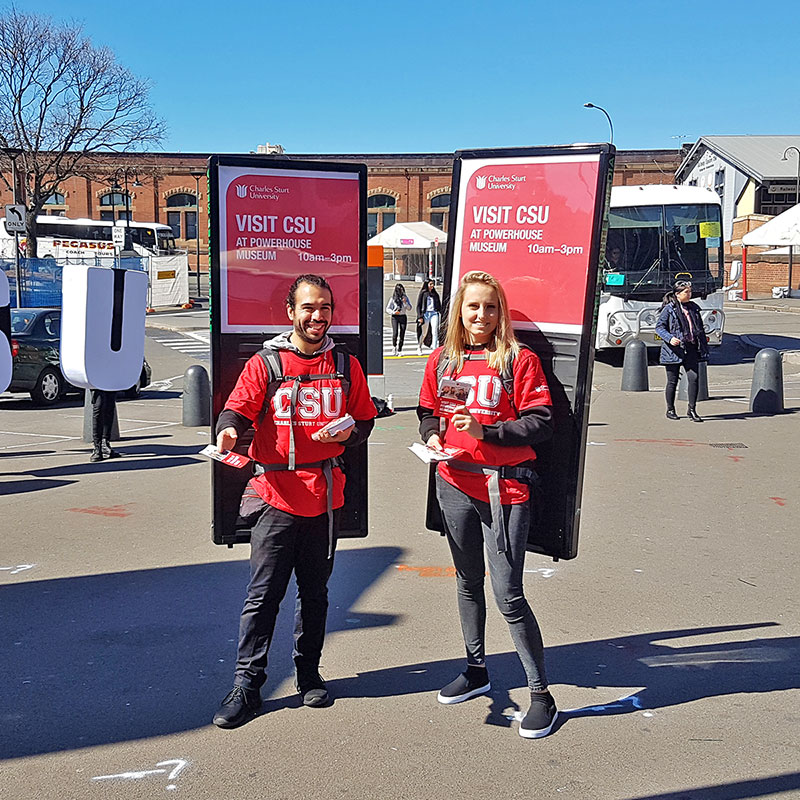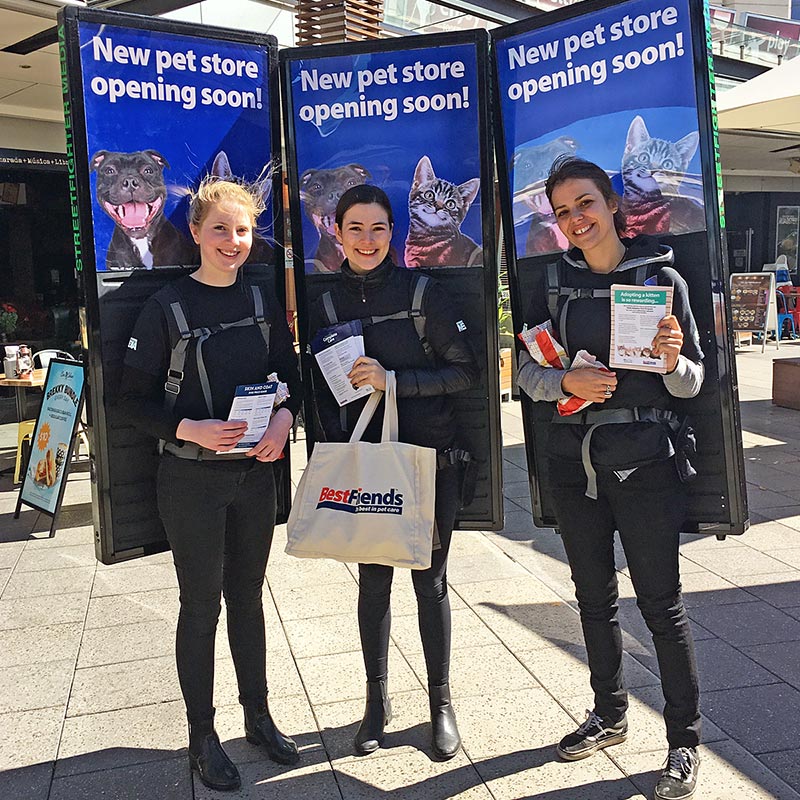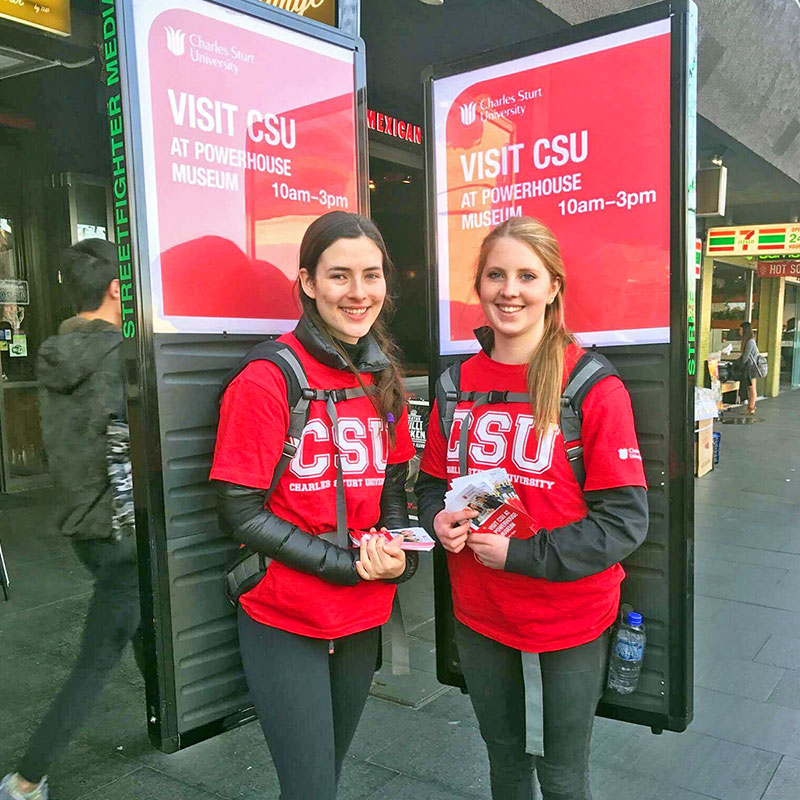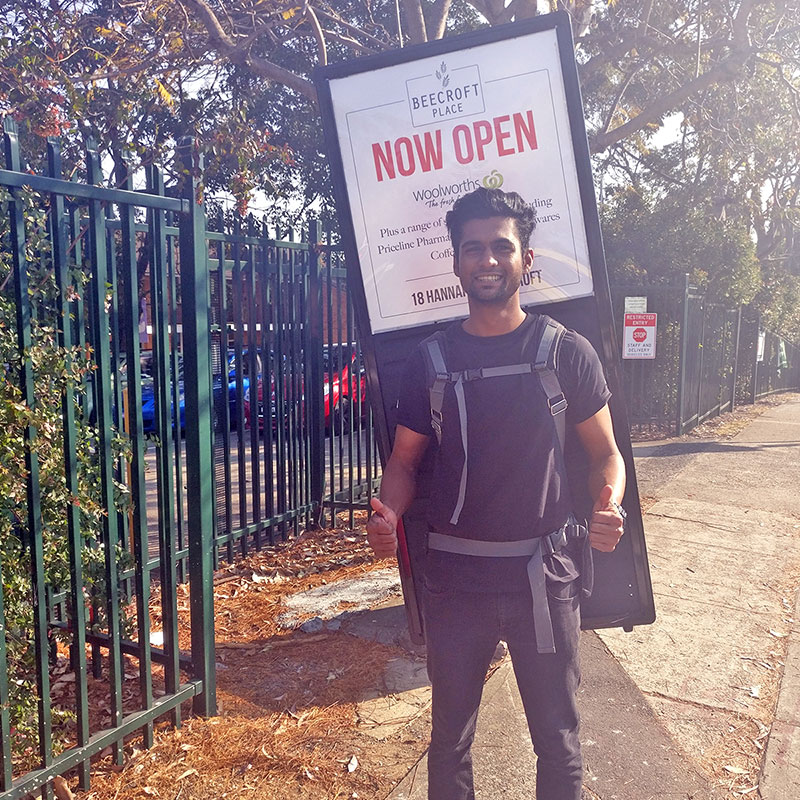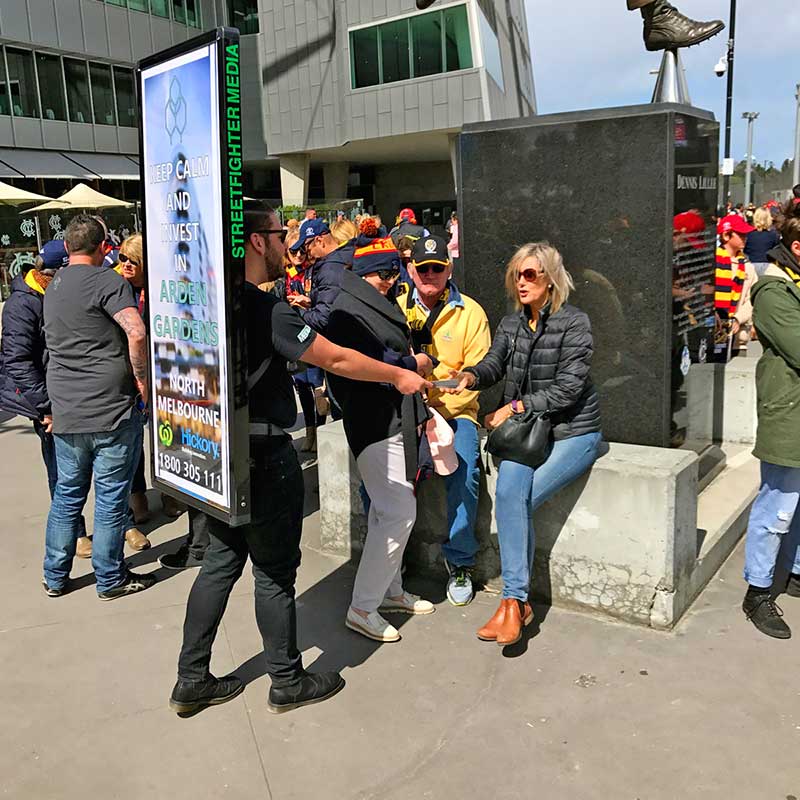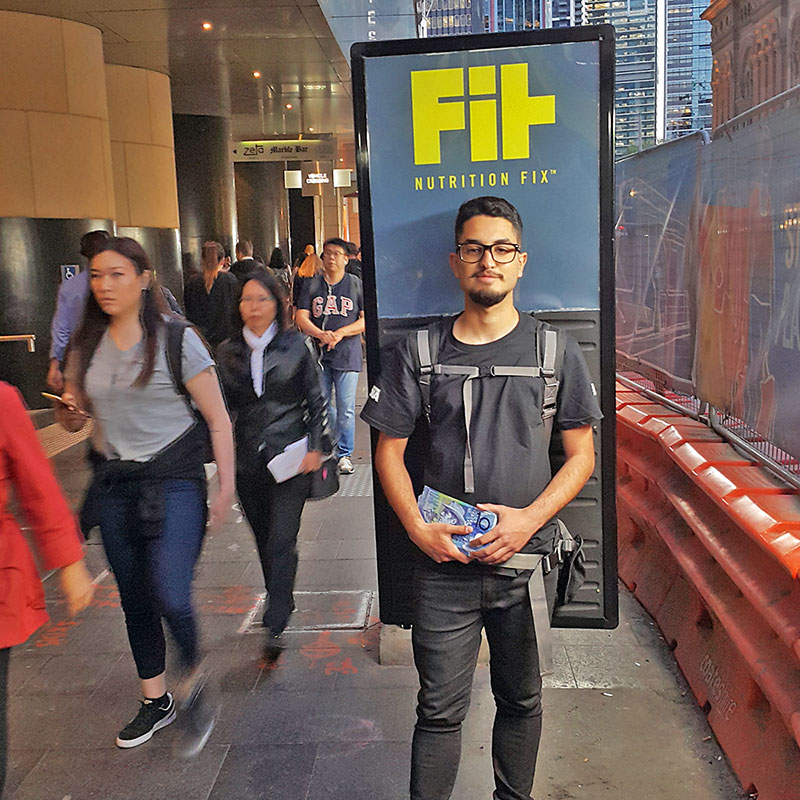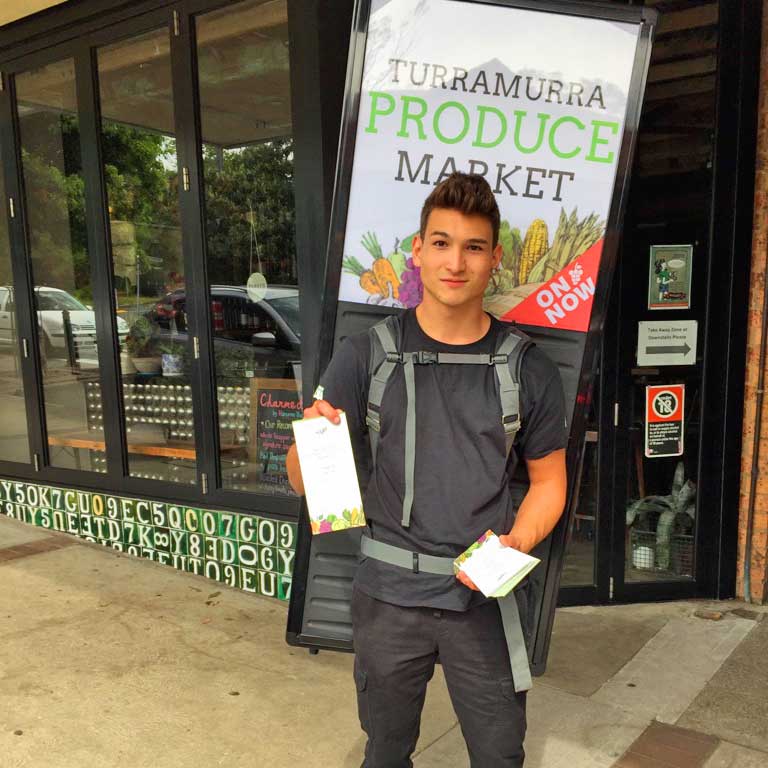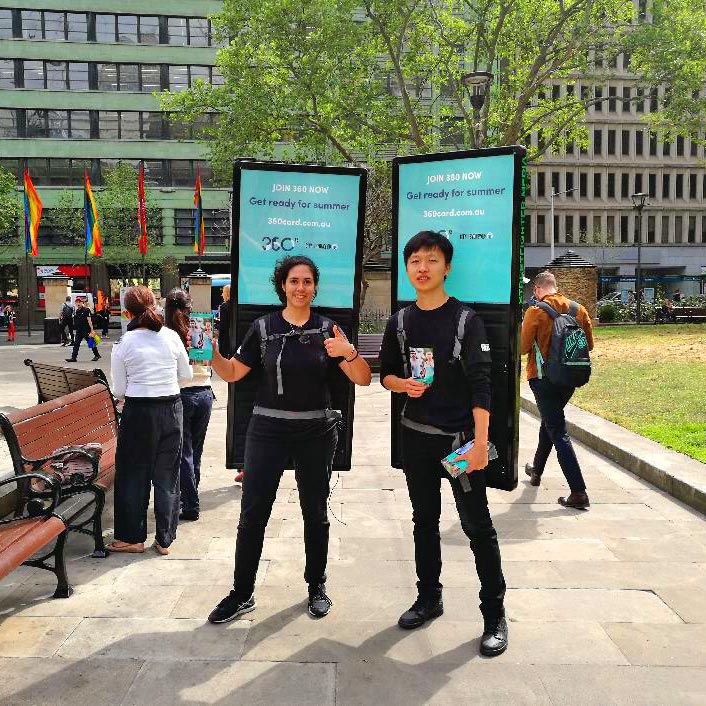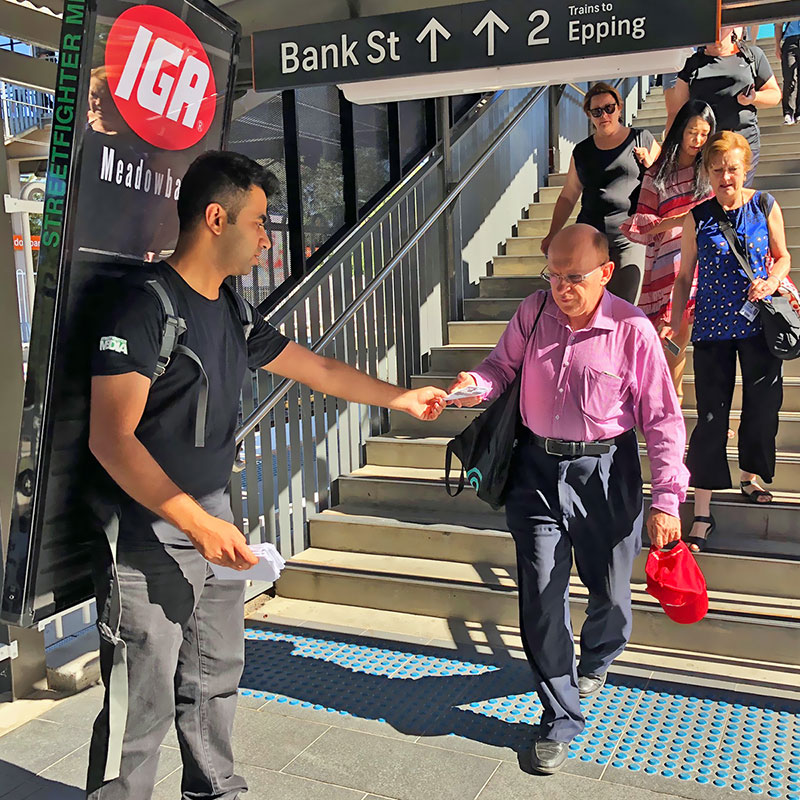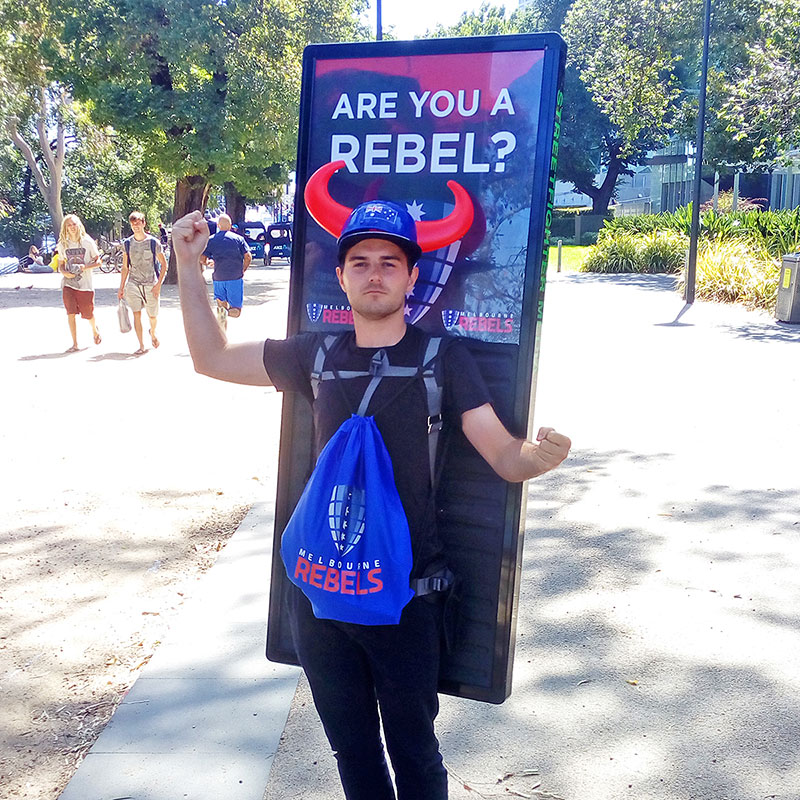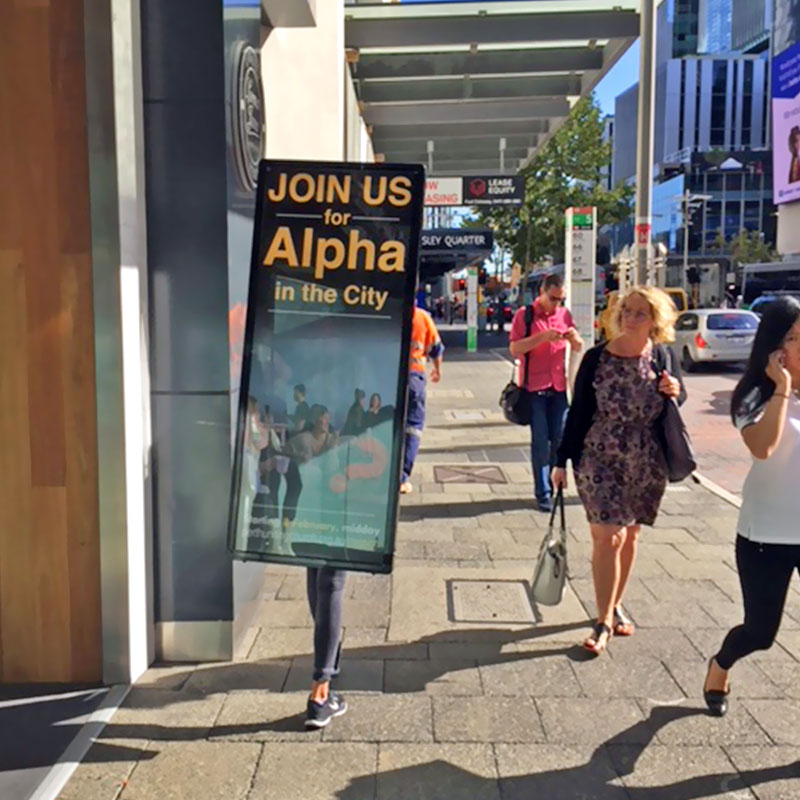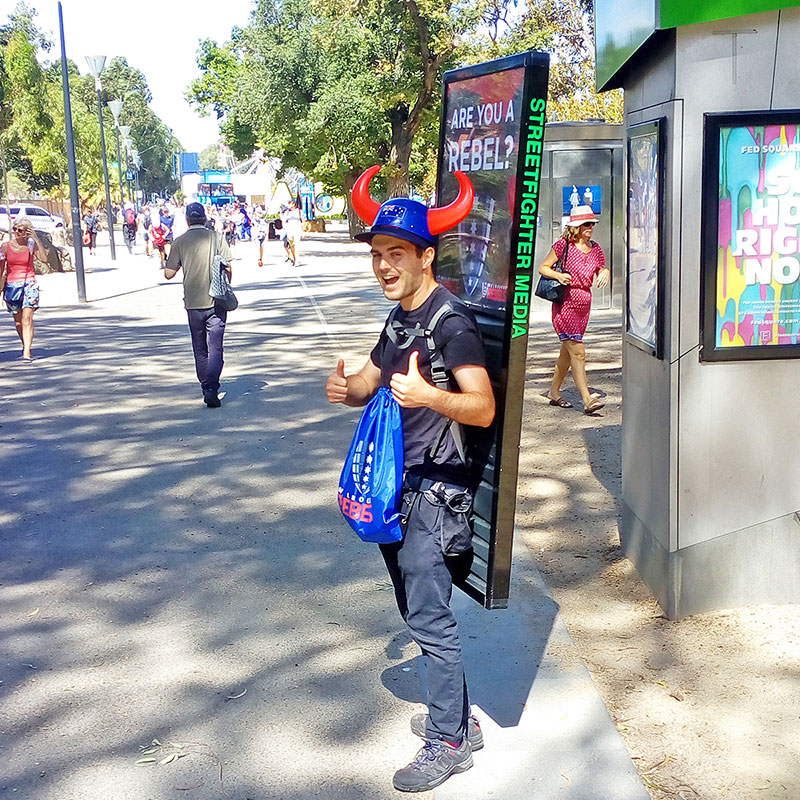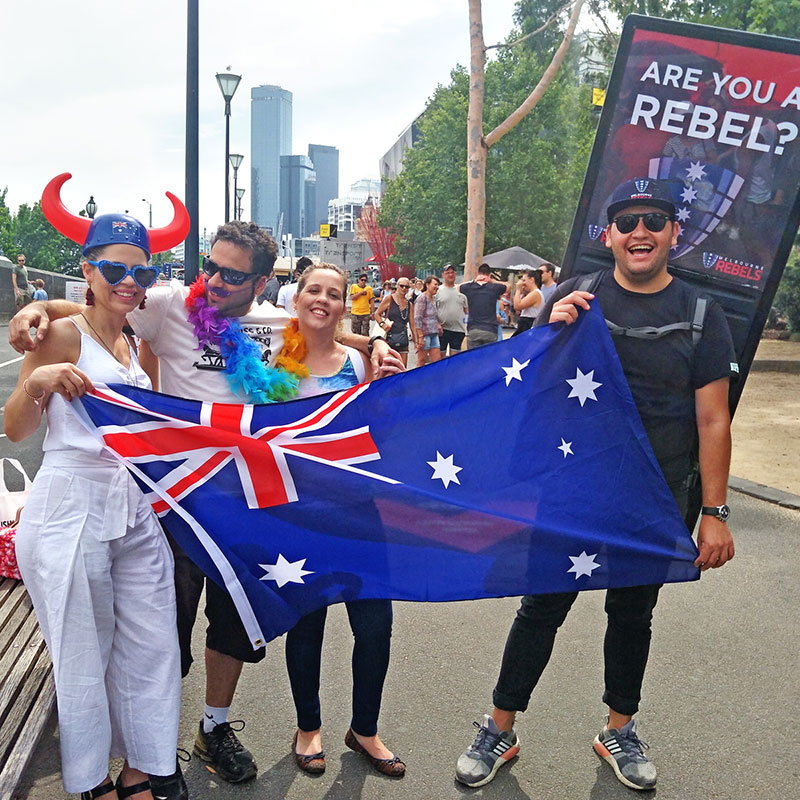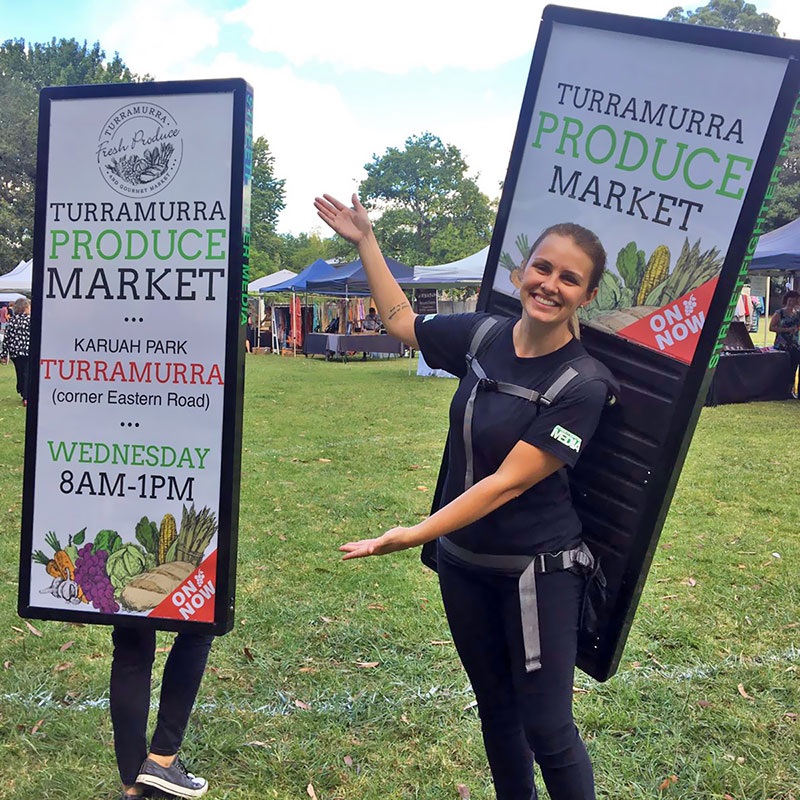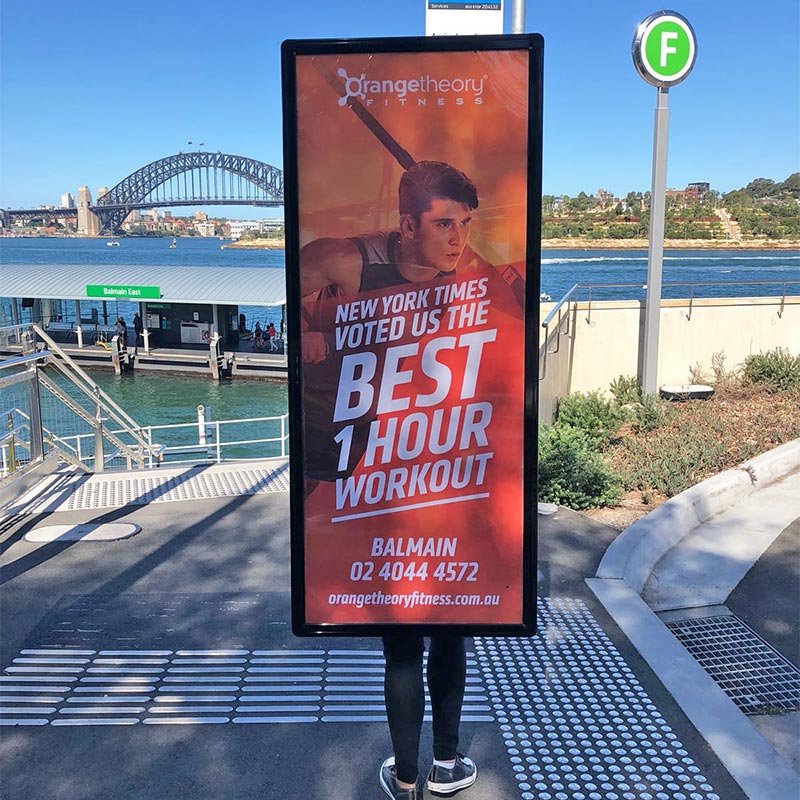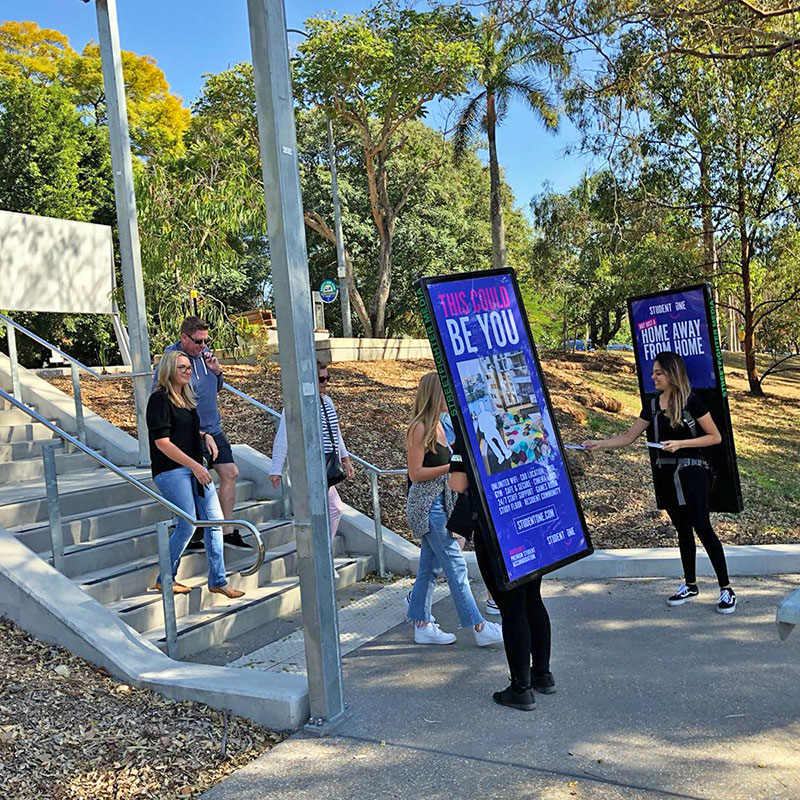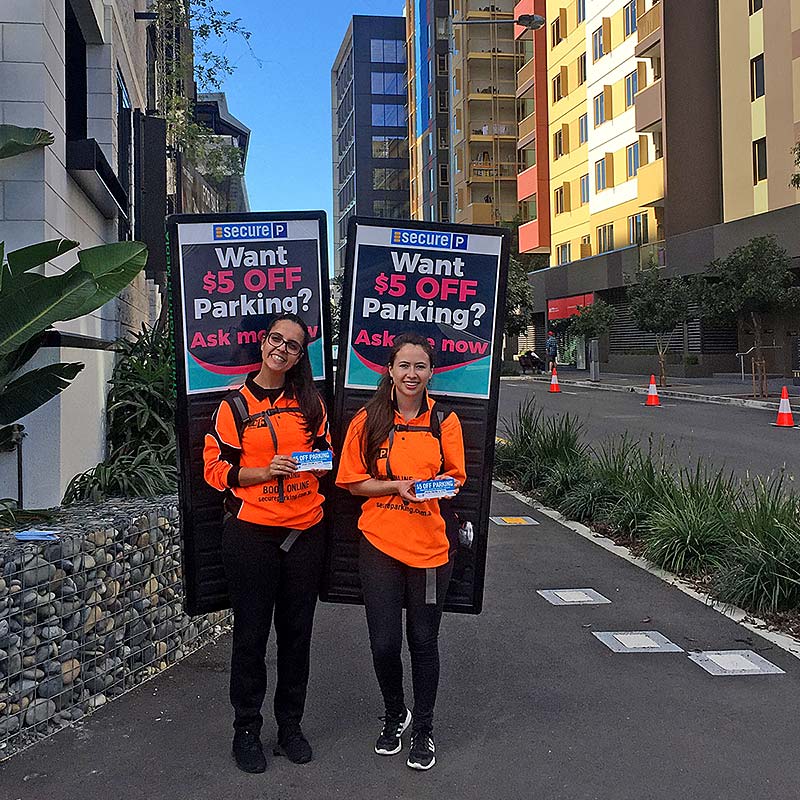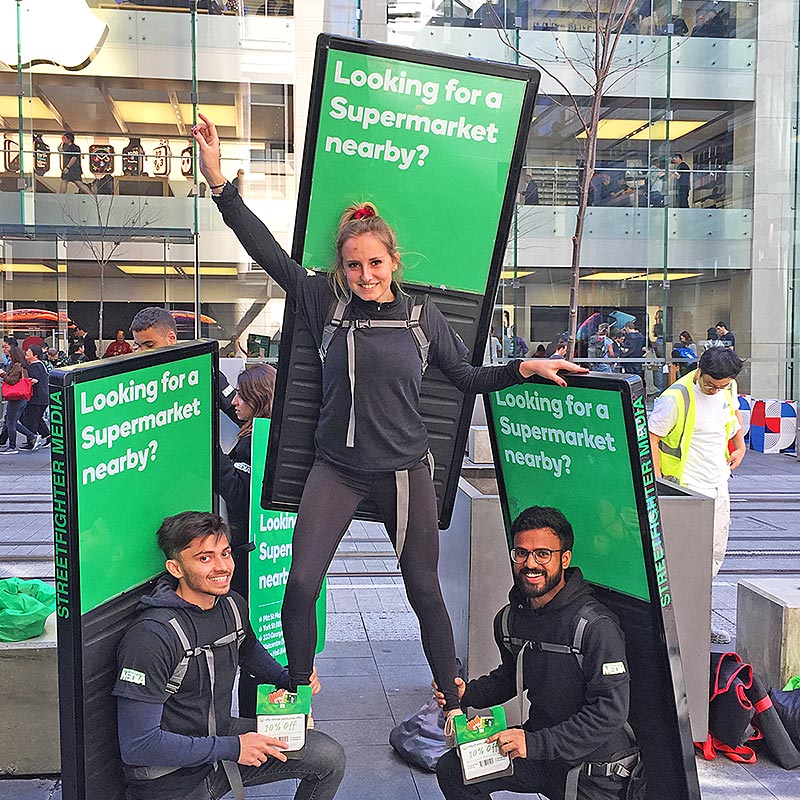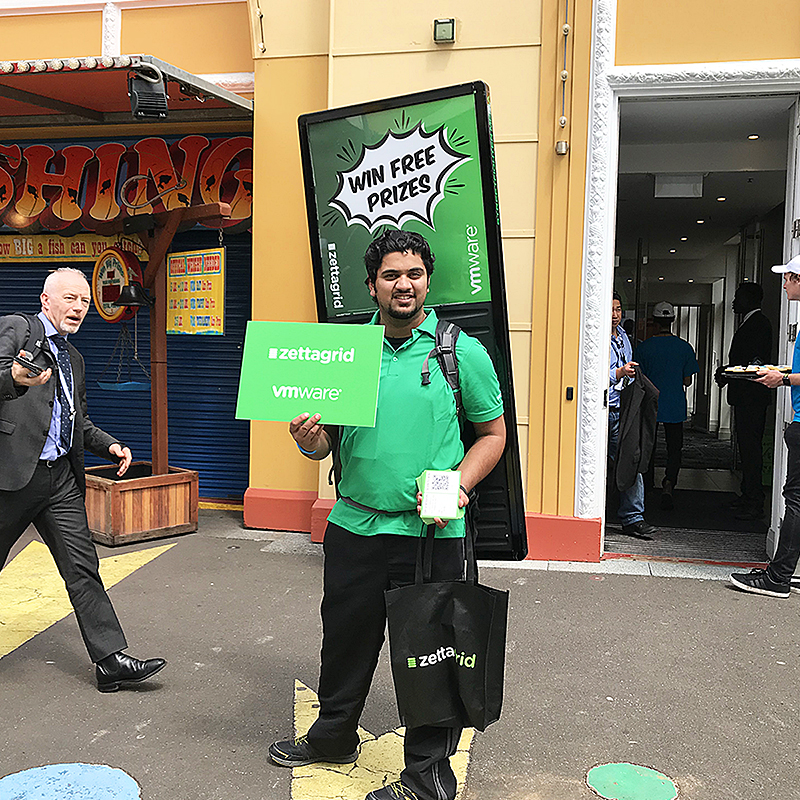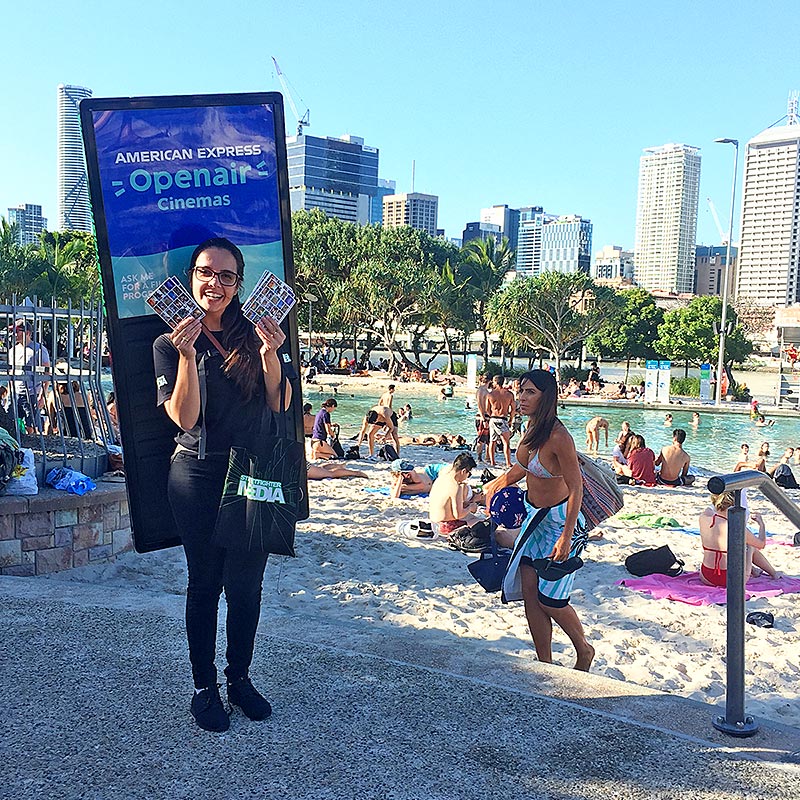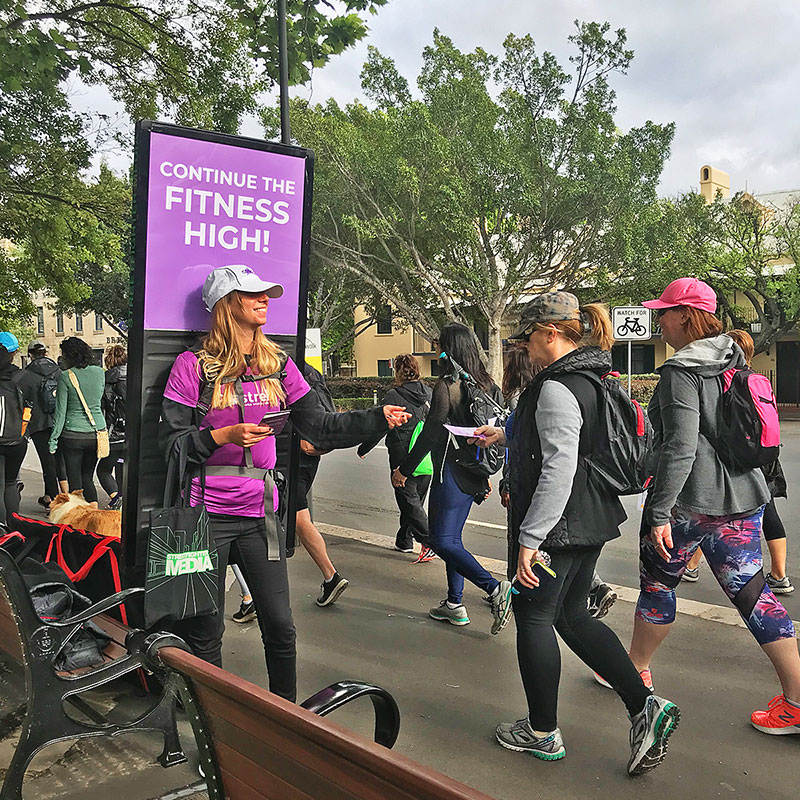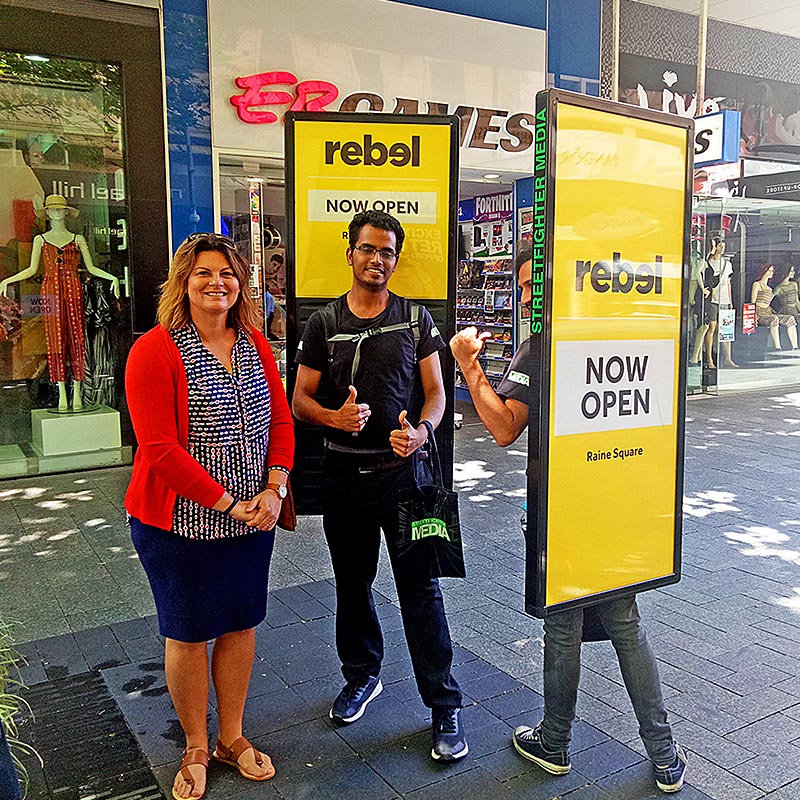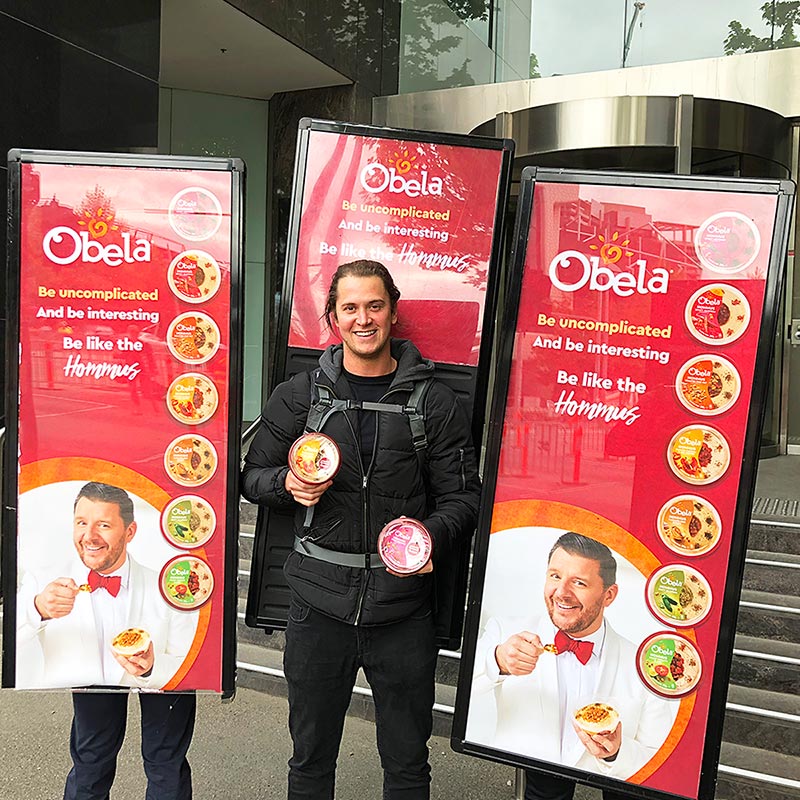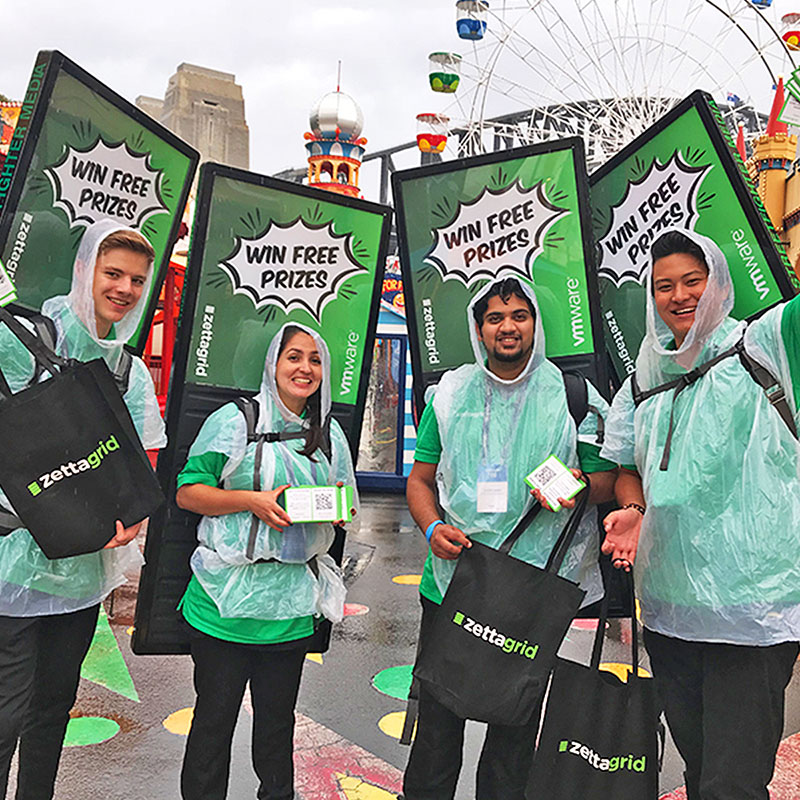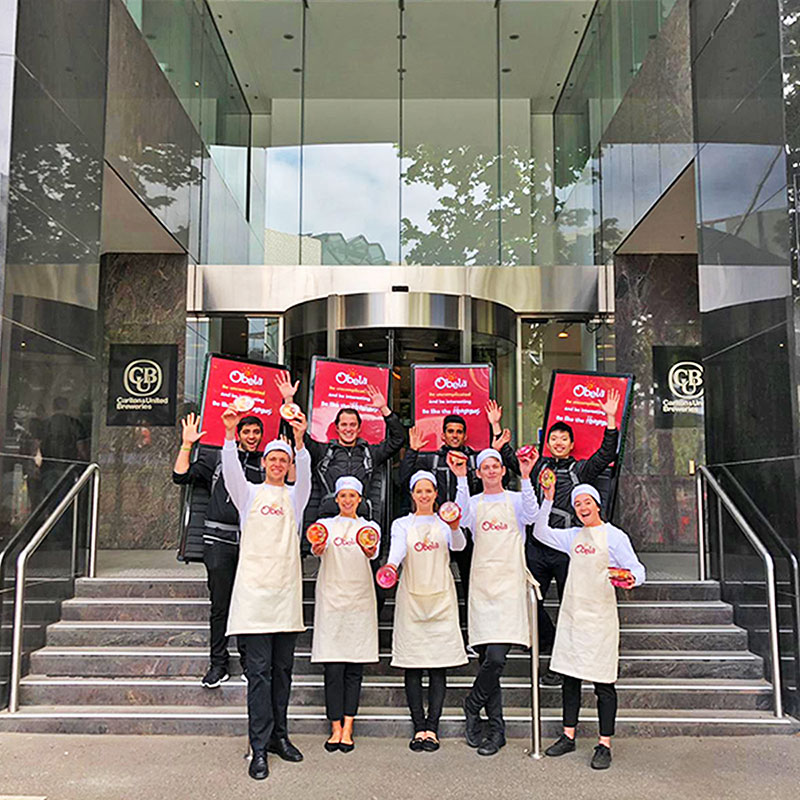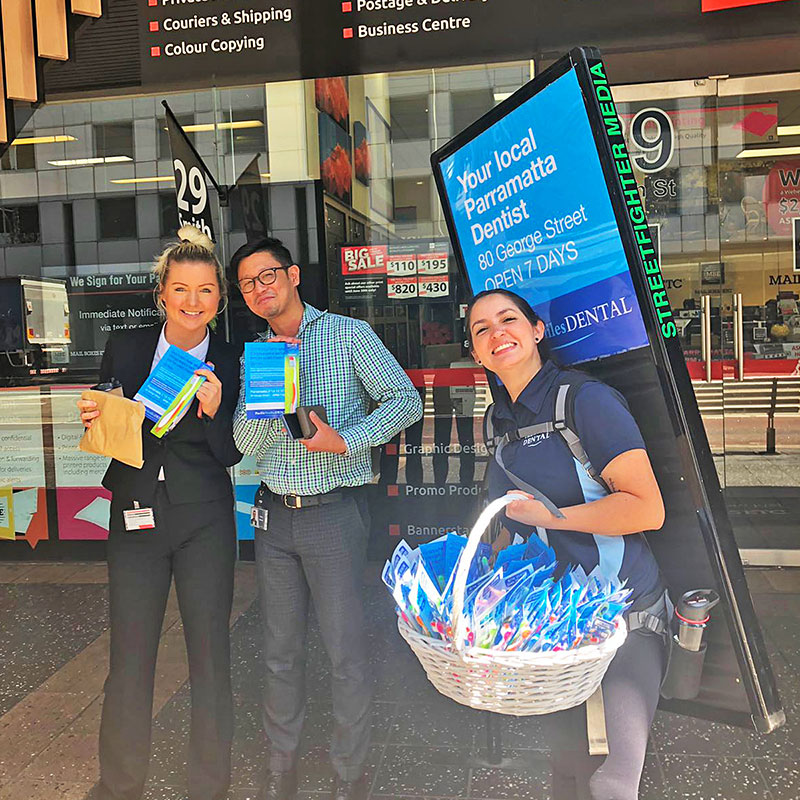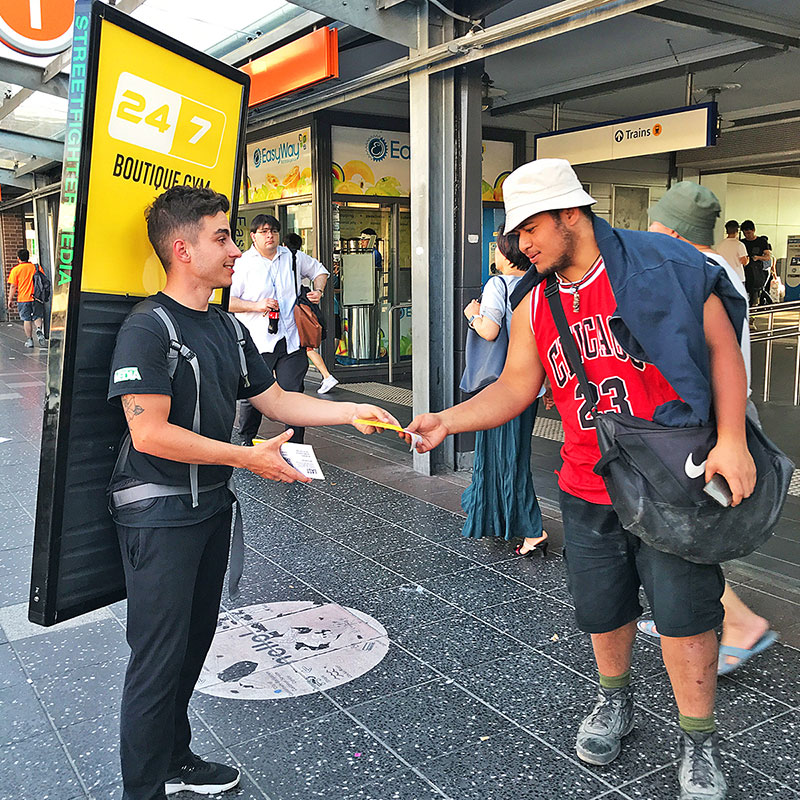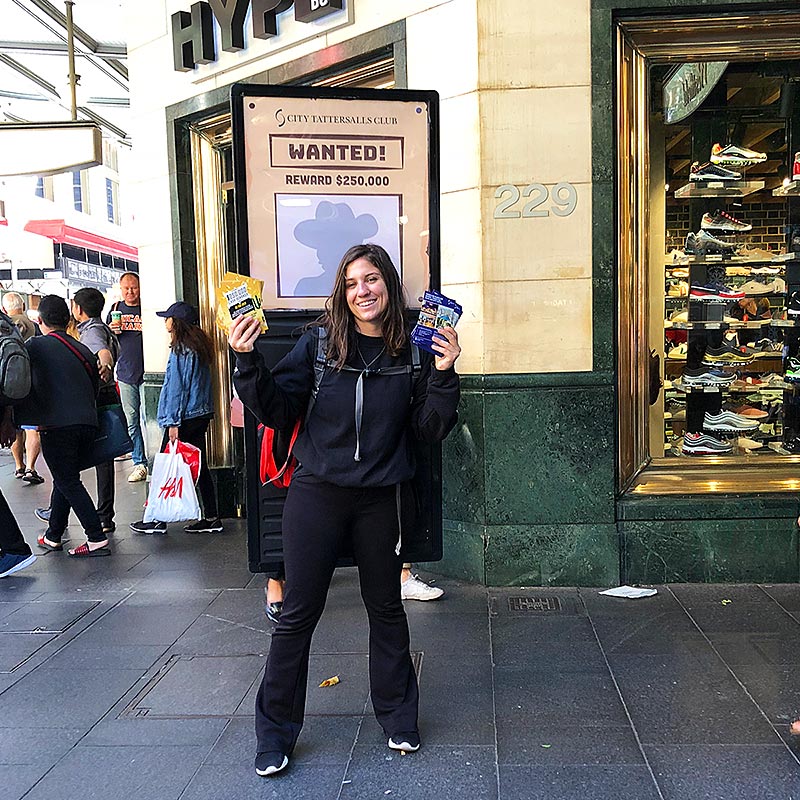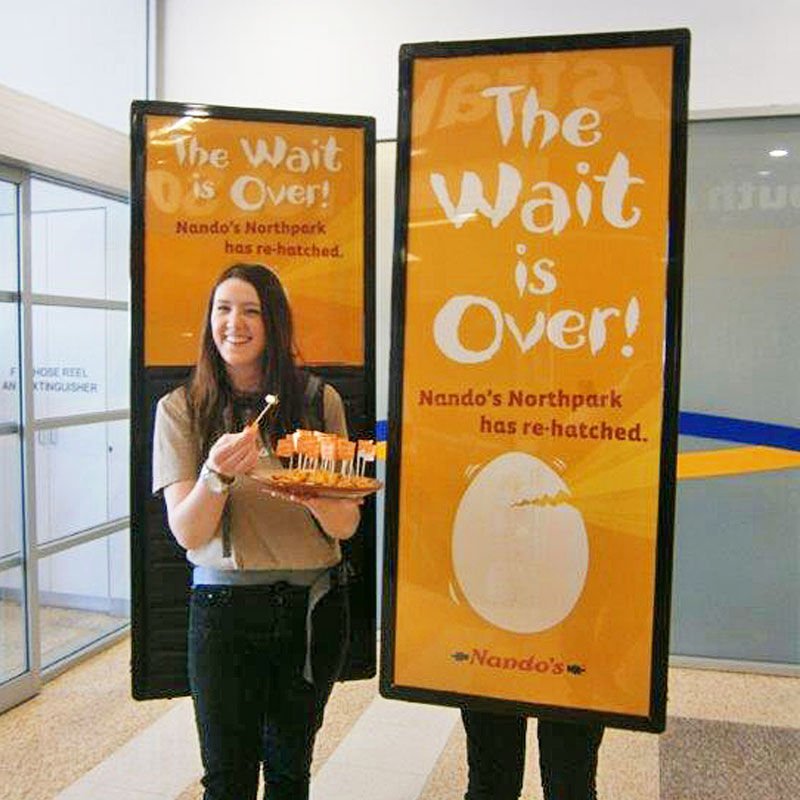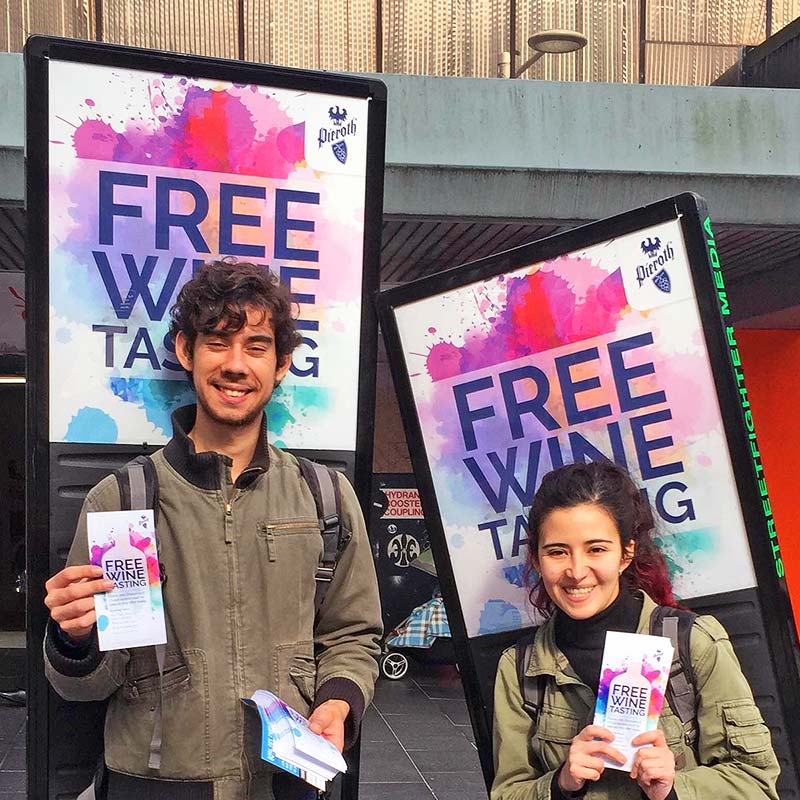 Human Billboards
Category: Public Space
Overview
Face-to-Face Engagement with target audience
Energetic staff can hand out info and direct people to a location
Backlit for undercover or night use
Can go to high foot traffic areas, like transport hubs
Work well in pairs or a group of four
Work well solo or in a combo campaign for maximum impact
Want to target high traffic areas and hubs where other sort of media might not be available? Human Billboards have a strong and immediate impact and avoid conventional methods of getting your message out there.

Face-to-Face Contact
Our energetic and enthusiastic promo staff engage directly with your target audience. They can speak with people, hand out information and direct people to a location. We use stringent employment and training methods to ensure a high quality of promo staff and in some cases can provide bilingual teams.

Illumination
These billboards are backlit and the front and rear panels illuminate. Perfect for undercover campaigns, gloomy days and exceptional at night.
Off the beaten track
Human Billboards can target areas where static advertising can be lost, like shopping strips, transport hubs and areas with high foot traffic.

How are they used?
These work well in groups of two or four at a time and can be great for large city-based campaigns, event targeted runs or for targeting suburban shopping strips and transport hubs. They are great for store openings, sales, launches or just to make your message more visible.
Human Billboards are effective on their own or in a multi-factor campaign for maximum impact.
Areas we Service
We have promo teams in most major cities and teams that can be sent to rural areas across Australia.
Sydney
Melbourne
Brisbane
Adelaide
Perth
Other Major Cities
Most rural areas across Australia