---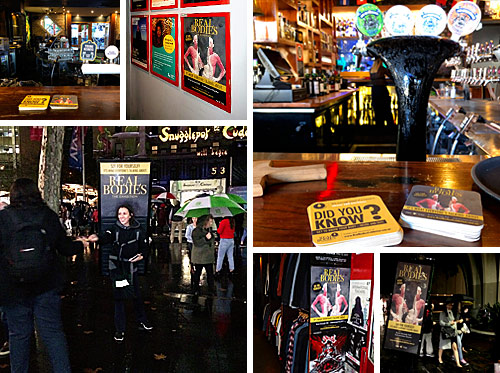 Illuminated Human Billboards targeted crowds surrounding the Sydney Vivid festival. Poster are excellent for reaching a high number of people close to city areas. And Beer Coaster Distribution allows people to see the message over a period of time, discuss it and even have time to respond to a call to action.
---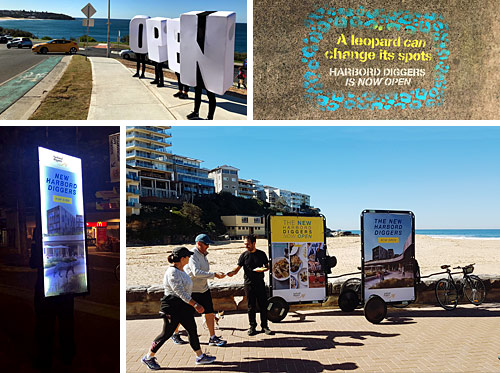 Covering all bases, this iconic venue announced is reopening is a very public way. With a strong focus on connecting with locals, the combination of Lettermen, Chalk Stencils, Human Billboards around transport hubs and Bike Billboards around the Northern Beaches made it very hard to miss.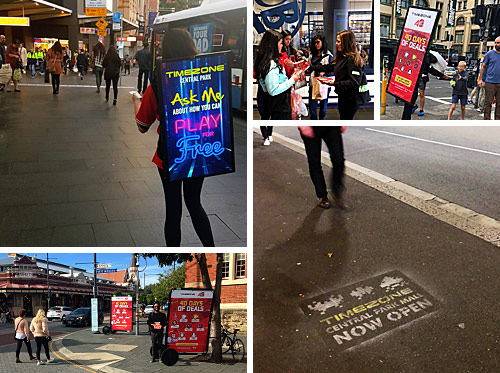 Targeting locals in Perth, Rural WA and Outer Sydney Suburbs, Timezone used primarily face-to-face engagement. Team Members could hand out information and direct people to Timezone. Chalk Stencils were also used to ensure area saturation at other times.
---
#ORIGIN was back for a second year. This time in Melbourne, amped up with Video Billboards and Human Billboards walking amongst the crowds. Targeting people heading to the game, the brazen messages invoked comradery from game-goers. And many people and groups jumped in for photo ops with the Lettermen hashtag.
---
---